Sunday November 6, 2016 Guerneville CA.
The day starts with drizzle
I heard it drizzling this morning as I woke up, so it was a good time to stay in bed an extra hour especially since I forgot to set my clocks back last night, so that would put me on back on time.
The drizzles stopped and the sun came out as I got it going.
Resetting the van's timing and idle
I was planning to reset the timing on my van's engine to 12 BTC which I did after warming it up a bit. Then I did the procedure to set the engine's lowest idle and checked the timing again and all was good. Next I disconnected the battery to reset the computers learning mode, so it could start over.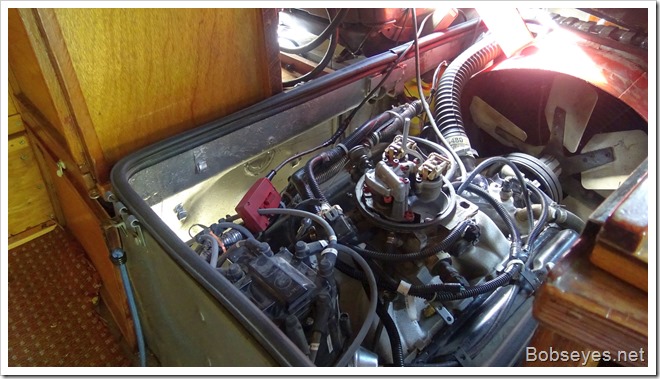 Now it has to be driven a bit to have the computer learn some stuff. It still seems to idle rough just a bit, but until I get the learning part done, I won't know for sure.
Getting ready for the well driller's truck
After a break or two, I went got out the loppers and trimmed trees at my entrance so the well driller can get his truck into the yard when he comes soon.
He's going to drill a deeper well right next to the one he drilled a year or two ago were the stake is. The entrance the truck will come in from is on the right back.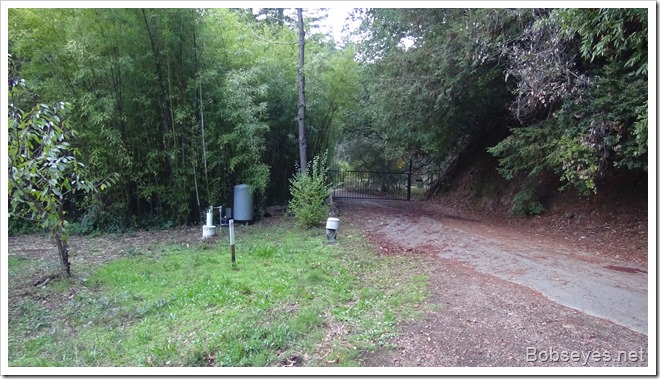 My car needs some work too
After another break or two,………. after all it was a nice day, I decided to have a look at my car's check engine light problem. It's been on more than it's been off and since I've been learning a lot about these TBI computer units, I thought maybe I'd have a look at it. I've sorta mostly ignored the check engine light up until now as the car gets me where I want to go.
I had to remove some stuff under the steering wheel to get to the computers light that tells me what the codes of, what's wrong, are. I think I may have to drop the computer under there to reset some of the connectors as I didn't fix the problem by checking connectors on the engine parts.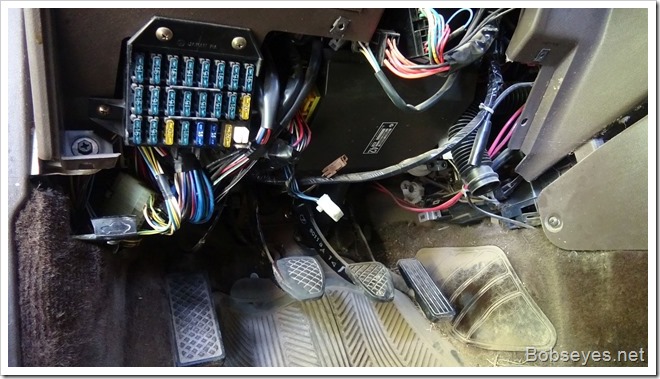 Three codes
It's throwing three codes. The idle switch, the throttle sensor and the purge solenoid. That's all I did to that for now as I need to figure out what that really means. Because it's multiple stuff, I'm thinking a bad connection in a connector, a bad ground or no power getting to the units.
The rest of the day, I spent just taking it easy. I did do some research on the car's problem both online and in my books but mostly, I moved from chair to chair around my yard.
I did notice this maple tree sure dropped a bunch of leaves, but no use raking them up until they all fall.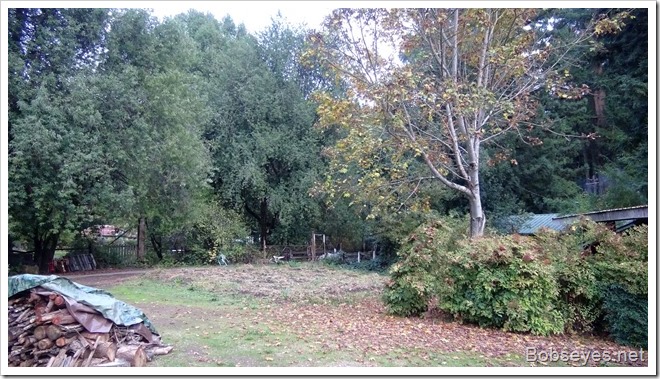 That was my day.