Saturday July 18, 2015 Guerneville CA.
Off to the salvage yard
This morning I went over to a salvage yard to look for something to make a fan shroud out of for my van which doesn't have one. I looked and looked and finally settled on this barrel. I think I can get the measurements I need out of the top or bottom section. The middle section is too big. This barrel had a hole in it so I got it for half price. Nine bucks.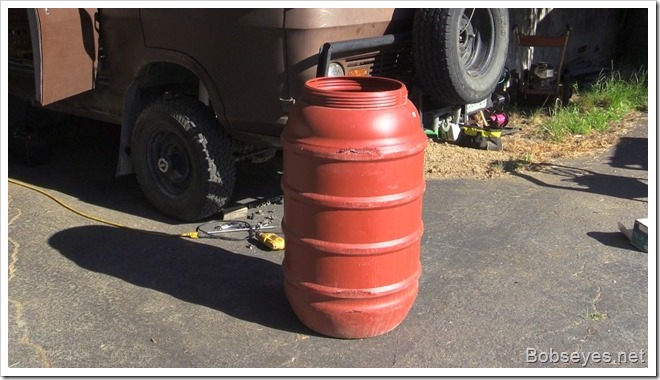 I put the barrel aside to work on it later.
Electric fan brackets
I wanted to work on mounting an extra electric fan in front of the radiator to blow air into the engine compartment.I had an electric fan off an old car so all I had to do was make some kind of mounting hardware for it. I made these three brackets to mount the fan. A little paint always makes things look better.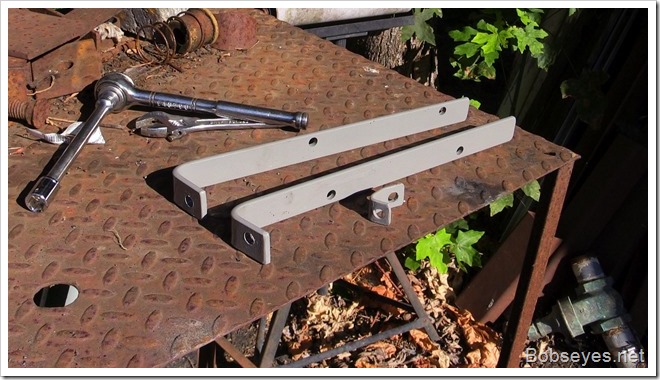 This is the electric fan with the three new brackets mounted on it. The mounts I made have the bolt clips on them in the picture.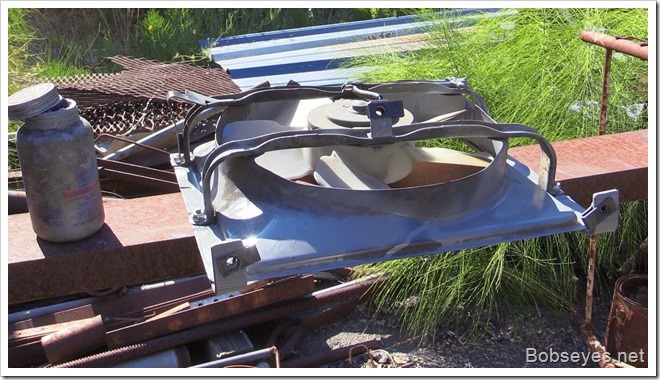 I let the paint dry then mounted the fan. Looks good. I still need to put a switch on it and supply some power to it.
Added two new backup lights
Next I worked on mounting some more backup lights on the back bumper of the van. I wired them up but haven't tested them out yet. This should help me see when backing up. I have a hard time judging distances these days which makes backing up difficult. The new lights are LEDs.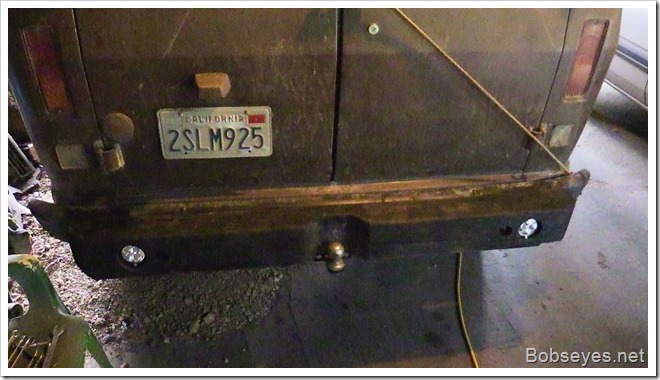 Ripe apricots
It was almost dark when I quit working on the van. I noticed my apricots were getting real ripe and starting to fall so I decided I better pick them if I wanted them. My brother Mike says to cut them in half and freeze them as that's what he does. Sounds good to me as that's all I have time for right now.
Apricots on the tree just before I picked them.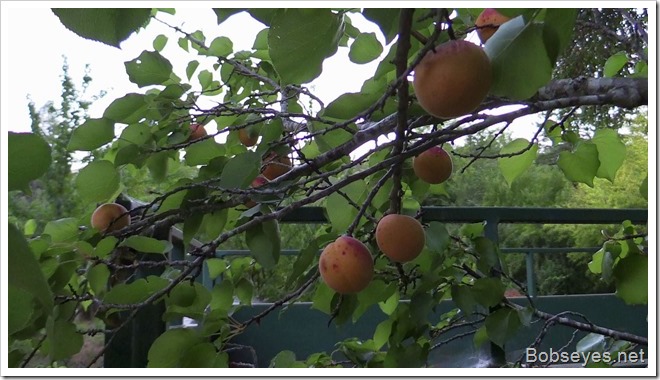 The tree is still fairly new so it doesn't have a great deal of fruit on it yet, but I did get this much which is the most I've gotten off this tree so far.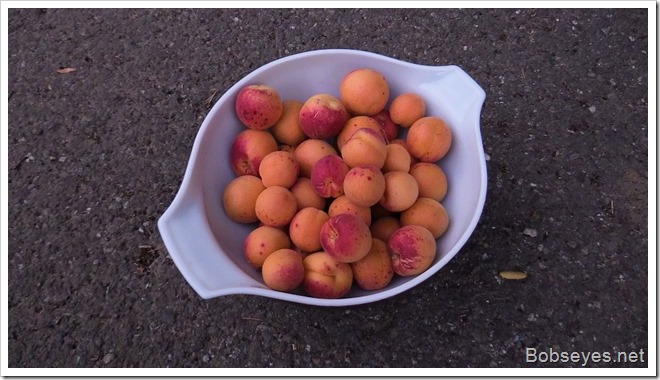 Slowly but surely I'm getting the things done on the van I need to get done so I can be off on another trip soon. A productive day.
(Visited 199 times, 1 visits today)