Sunday September 27, 2015 Willow Creek Reservoir camp Nevada
Posted from our highway 95 camp
This morning we woke at Sheep camp or Columbia Creek camp in the quaking aspens.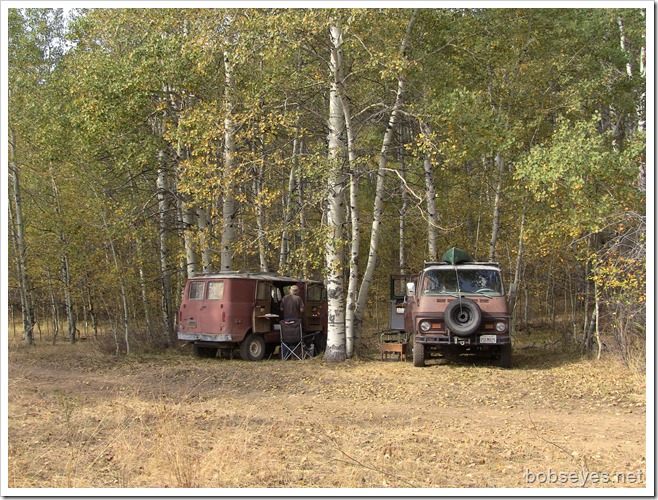 We sat around for a couple of hours and then hit the road to our next camp spot at Willow Creek Reservoir.
We headed south on this dirt road just cruising along.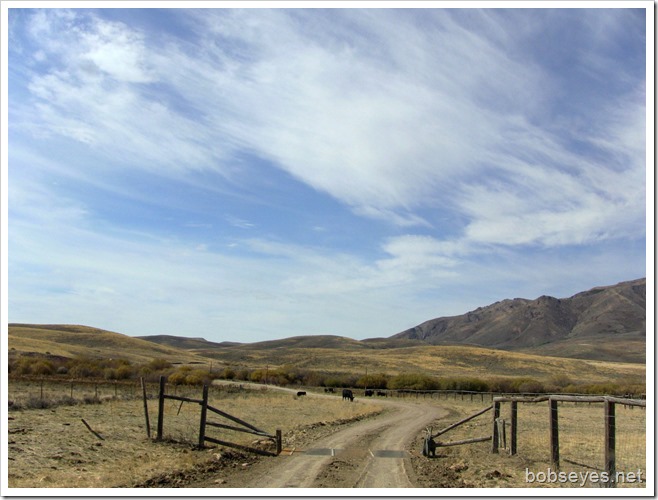 We stopped here at the creek that flows into the Bull Run Reservoir for a brief look see.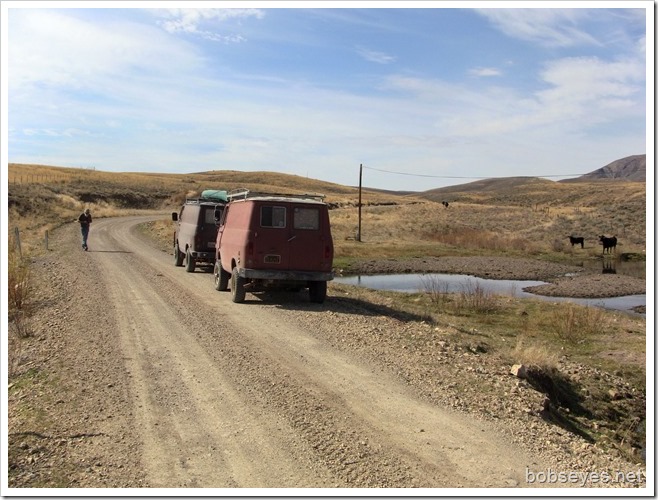 After several more break stops and a lunch stop we arrived at the top of the Willow Creek Reservoir Dam where we got a cell signal and caught up publishing our blogs.
Once that chore was taken care of we headed the short distance down to the back of the dam where we had to go through this gate. The gate was hung a bit tight, so I had to put my shoulder into it to open or close it, while Marty hooked or unhooked the wire that held it closed. A bit tight, but helps keep out other people from camping in the same spot.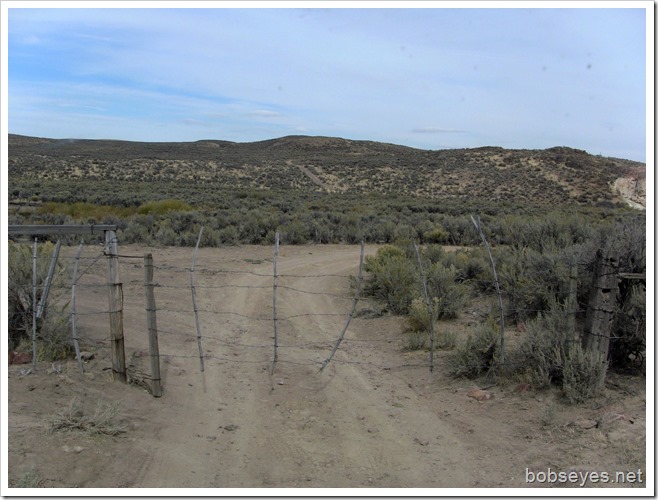 After putting our chairs out, camp was set up so I went for a short walk down along the creek.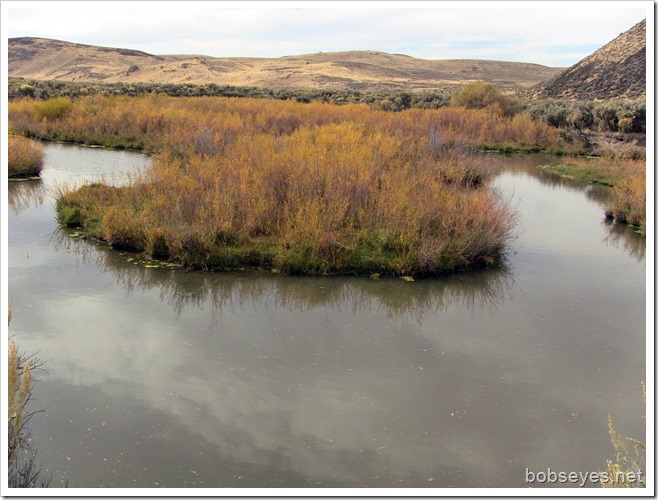 I wasn't gone long and this was my view of camp as I headed on back up along the creek in the sage brush.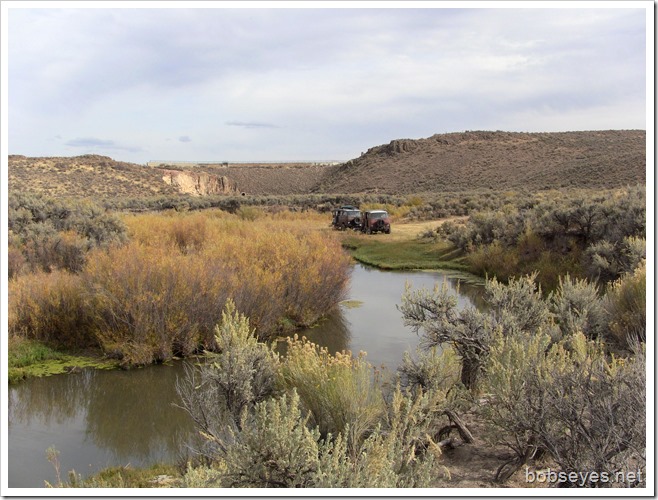 Some clouds were forming up as it was getting sunset time, but then they covered the sky and we thought we might not be going to see a sunset. But just after the sun went down things started to improve with this.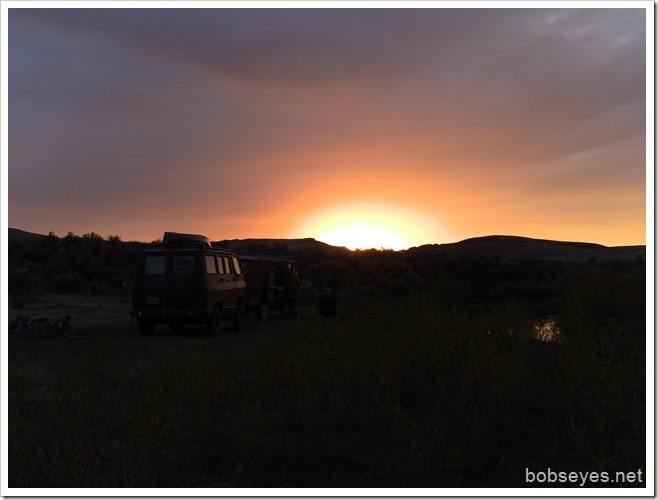 So we put our chairs out and sat and enjoyed the show. You can see Marty sitting there off to the right where I joined him.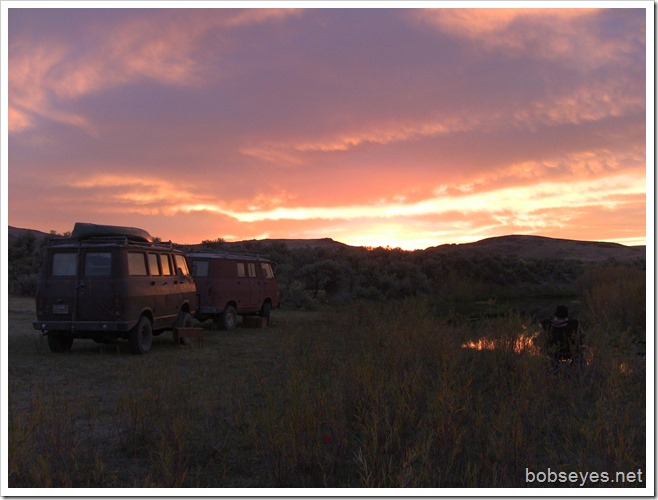 There were some nice reflections from the red sky in the waters of the creek just in front of where we were sitting.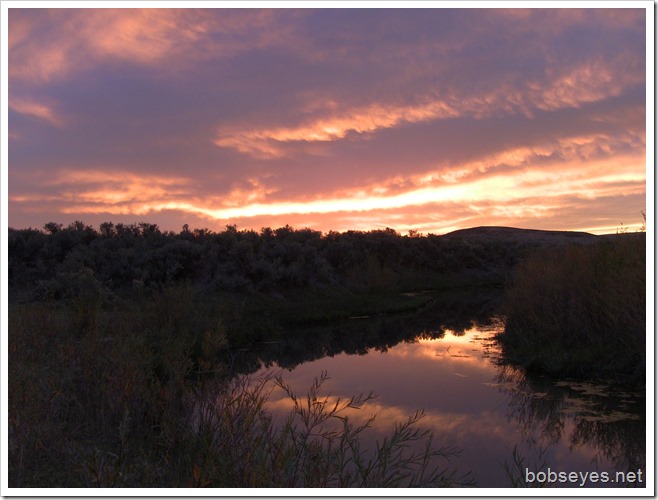 We watched until the show was over and sat a while longer in the dark before we called it a day.
We will be heading to Winnemucca tomorrow where we will get gas and do a bit of shopping, then we will head west on Eighty to our next camp where Highway 95 south meets highway eighty where we will be set up for our last leg of the journey home.