Wednesday February 10, 2016 Jenner CA.
Nice day at Jenner
I checked the weather guys and they said it was going to be a nice day with light wind down at Jenner, so off I went.
I put my boat in the water and headed on down towards the river's mouth as it was high tide and that sometimes means big fish are coming into the river to start their spawning journey.
The mouth was wide open and there were lots of harbor seals resting on the shore.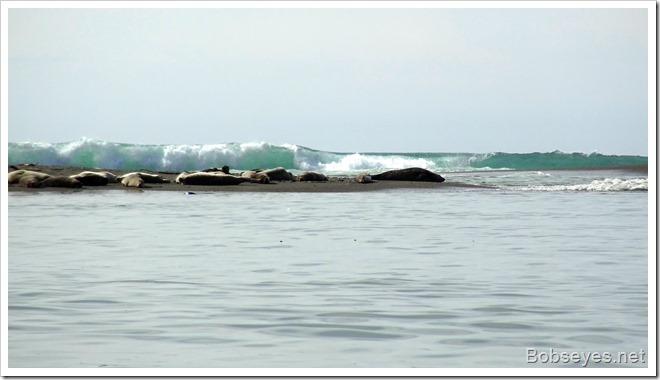 Sea lions on the hunt
There were several sea lions hunting for fish swimming around out in front of me.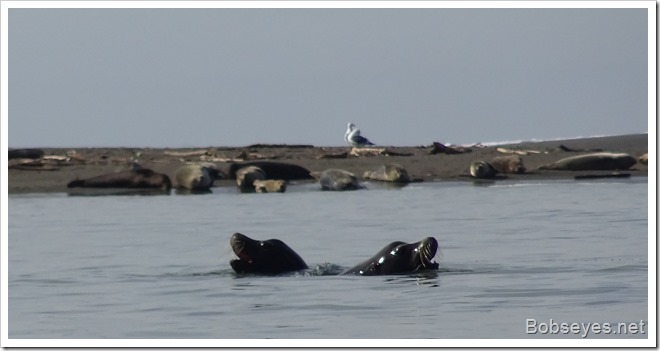 This sea lion reminds me more of pig than a lion. Ugly. :O)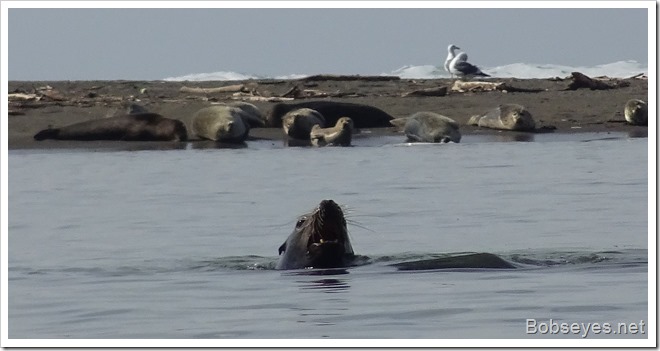 This pair of merganser ducks swam by me while I watched.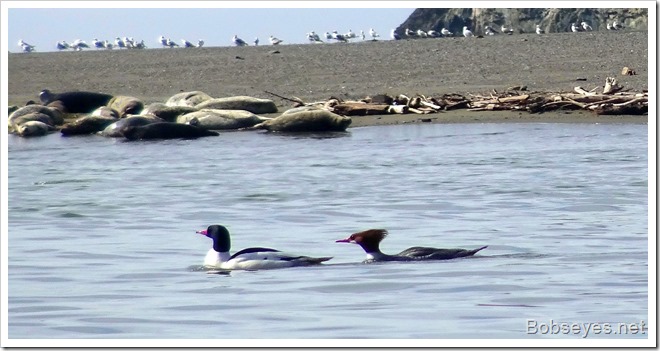 Eventually, I started back up the river and ran into this raven on the shore getting a drink of water.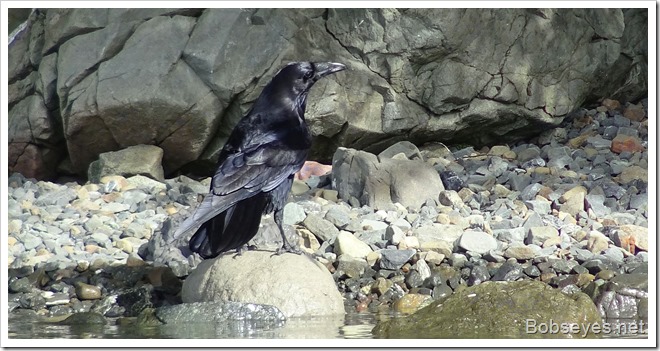 And just past the raven these robins were also getting drinks of water. They must be headed north.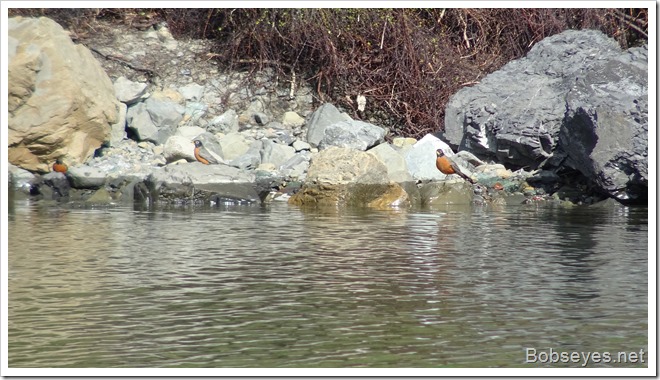 I continued on up the river along Penny island and on up above it where I spotted this scrub jay feeding along the shore.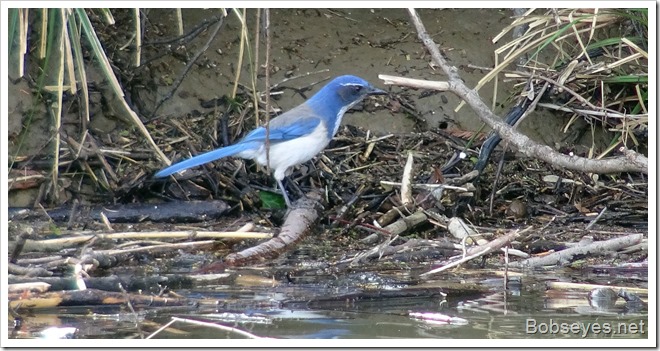 Ran into the otters
There were also a couple of otters by the scrub jay, here's one of them. They saw me and stayed in the brush, so I continued on ahead.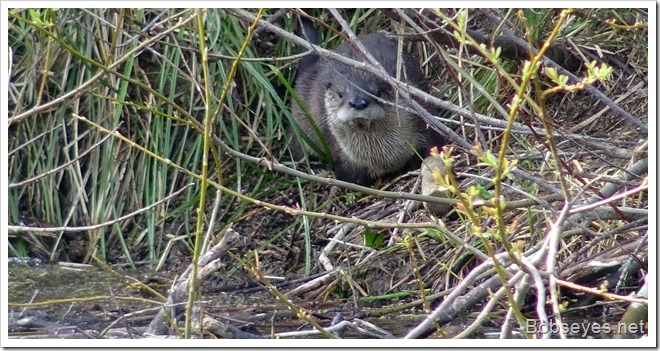 I paddled on ahead and found a likely spot to sit and wait for the otters to come along as they were working their way up the river.
Shortly they showed up, but were very cautious.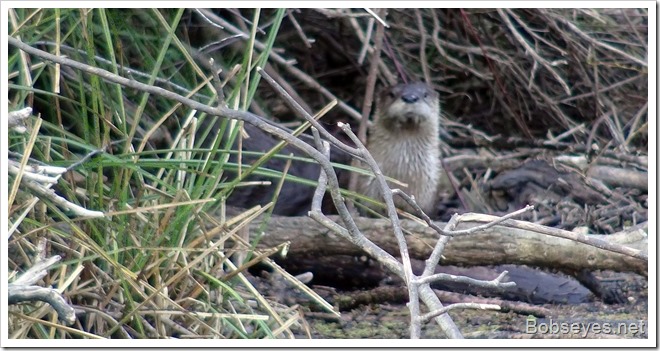 The otters moved back in the brush again, so I left them and paddled on up to the Eagle's landing area here where I sat for awhile.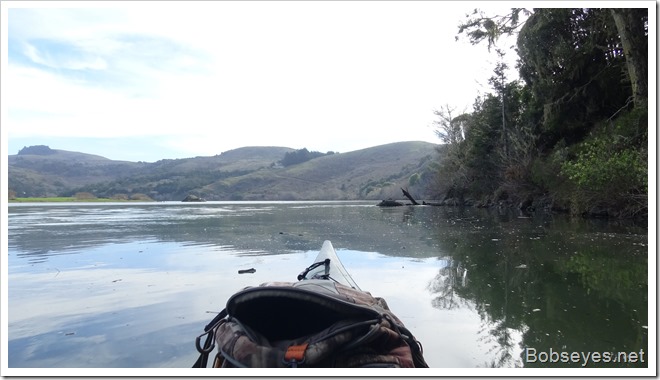 No smolt yet
Eventually, I crossed over to Paddy's rock where the cormorants where resting. Not too many here yet. The fishermen say the smolt from the hatchery haven't arrived yet.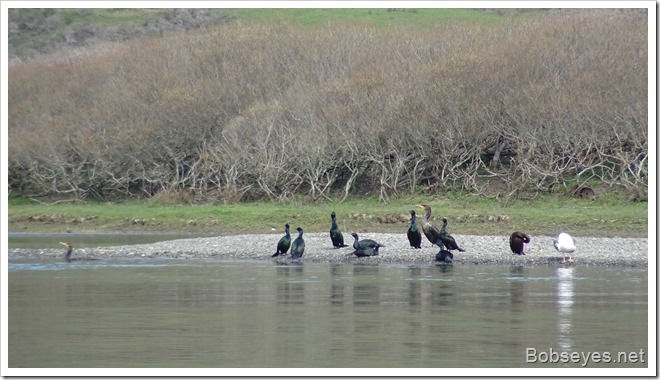 I paddled along the shoreline on that side of the river headed down river looking for birds.
I spotted this pair of mallard ducks resting on the water's edge.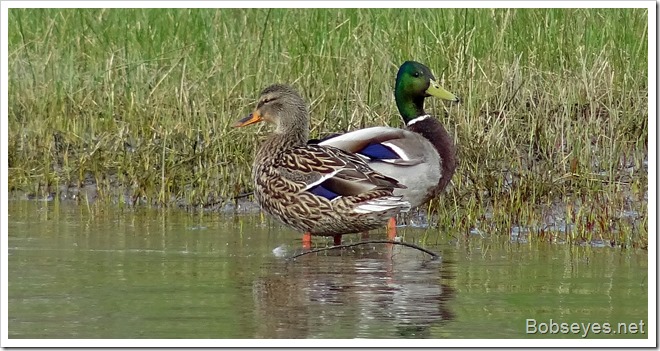 And this snowy egret has been hanging around in this spot for a week or so, fishing away as I watched.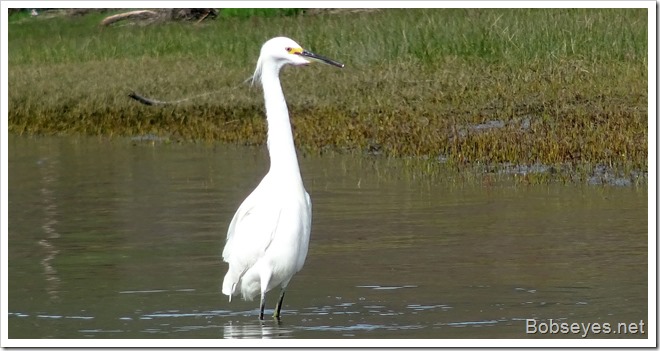 This is what it looked like as I headed on in to the boat ramp at Jenner for the day.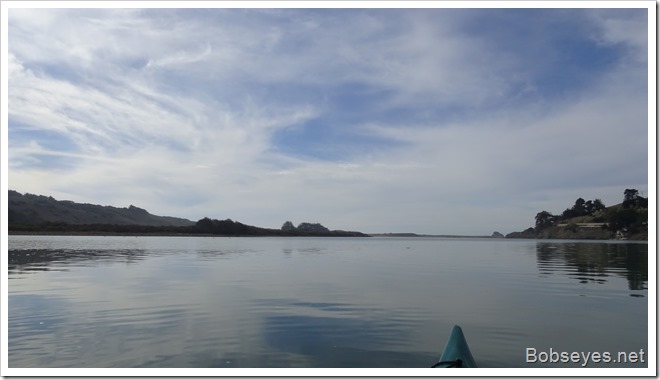 I went on home where I had planned to do some stuff, but the nap got me first.
Blackberry vines
However, after awhile, I went outside and cut back a bunch of black berry vines where we want to plant some red raspberries. I cut a lot of the vines, but there are a lot of them, so I didn't get it all done, just a start.
I then spent the rest of the day sitting around the yard until just after dark.
And that was my day for another nice one.
(Visited 432 times, 1 visits today)