Thursday July 28, 2016 Jenner CA.
Fog waffles around the estuary
The wind was down as I put my boat in the water at Jenner this morning. There was a bit of fog, but it looked like it was going to burn off. I paddled across to the island and was sitting there when Steve showed up in his boat and joined me.
Paddling across the river to Penny Island.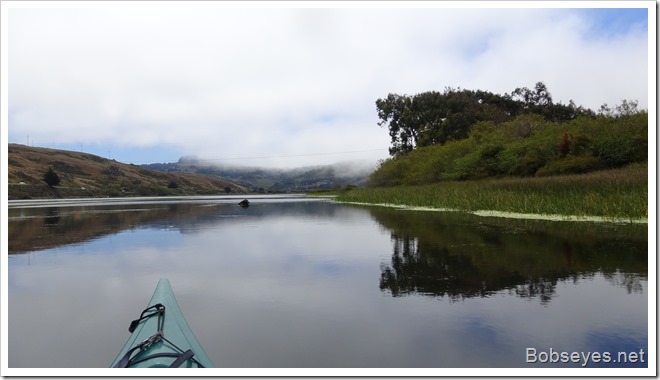 Headed to Willow Creek
After some discussion we decided to paddle up the river a couple miles to Willow Creek, so we set off up the river going past these cormorants resting on this old redwood log.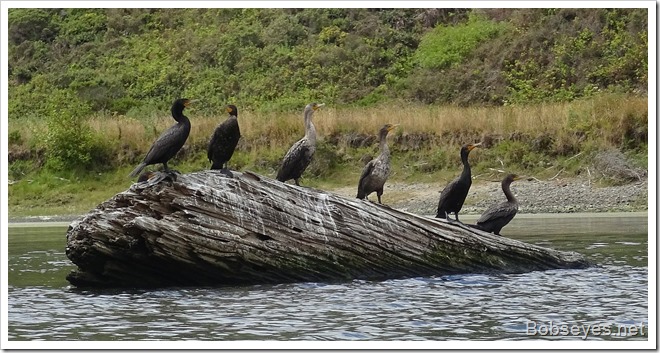 The fog was waffling in and out as we approached Otter's log right up ahead.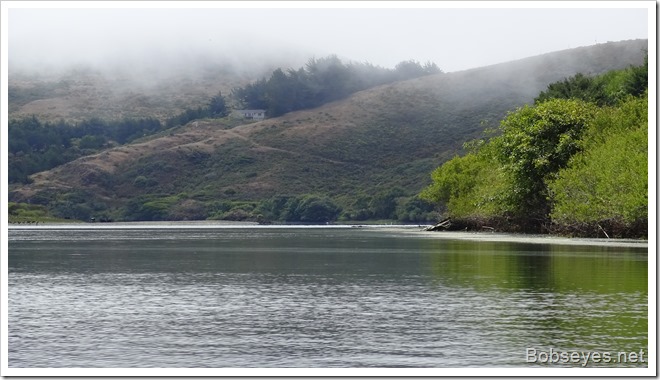 Land Crab
I noticed this land crab on the side of Otter's log and it didn't take off. It was blowing bubbles to breath. We left it there on the side of the log to do it's thing whatever that was. It's about two inches across it's shell. That's the size of this type of crab.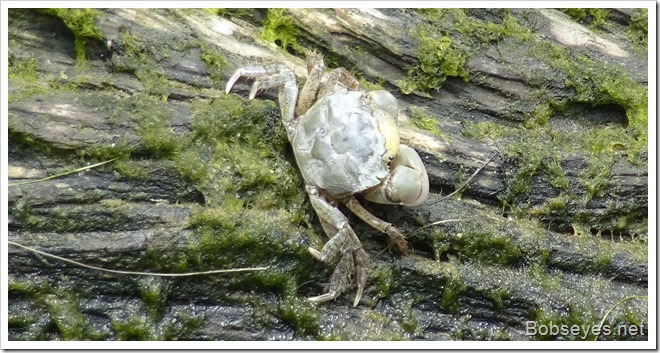 We paddled along as the fog lifted to a nice day as we slowly paddled on up the river.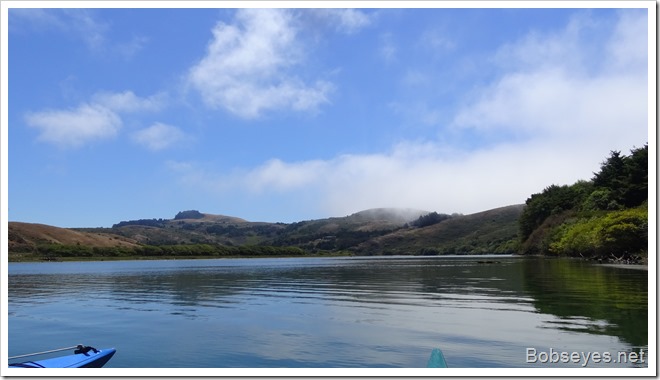 I could see some white pelicans feeding across the river from us.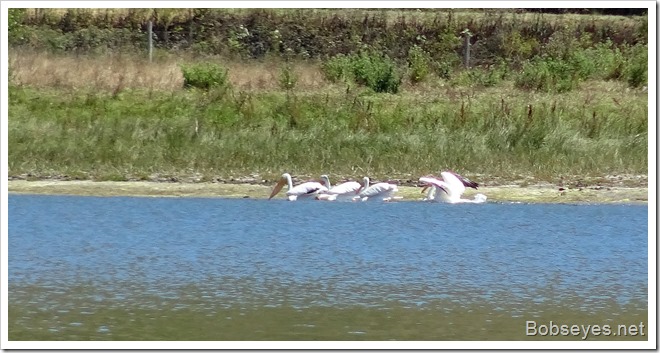 Most be lots of little fish
As we were paddling along up the river we could see a lot of splashing ahead of us. When we caught up to these fishing cormorants they were still splashing. They seemed to be onto a rather large school of small fish, maybe two or three inchers long. There must be lots of them in the estuary right now as they just keep diving for them as we passed on by.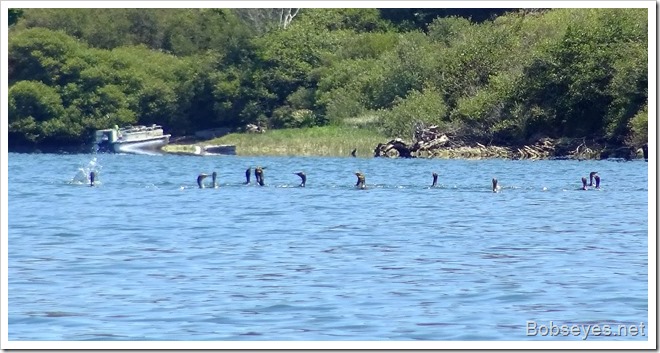 Seal Haven
We went up under the bridge at highway one and continued on up to what I call Seal Haven where there was one harbor seal resting on a log.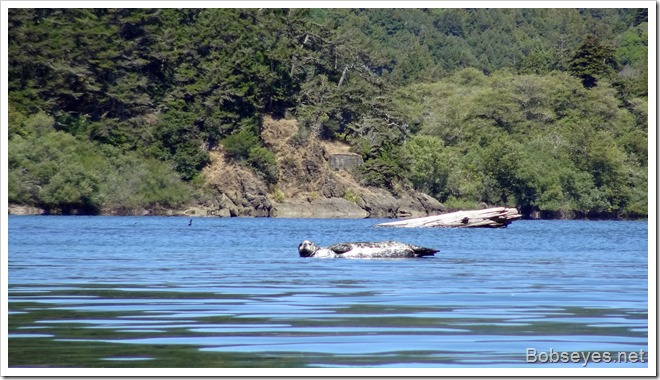 We stopped here and turned back down the river and started our cross over to the entrance to Willow creek which is just ahead. We went by these merganser ducks that were fishing away, likely for the same fish the cormorants were eating.
Paddling into Willow Creek
We entered Willow Creek which looked like this.
We paddled into it until the moss got too thick to paddle through easily so we stopped for a break.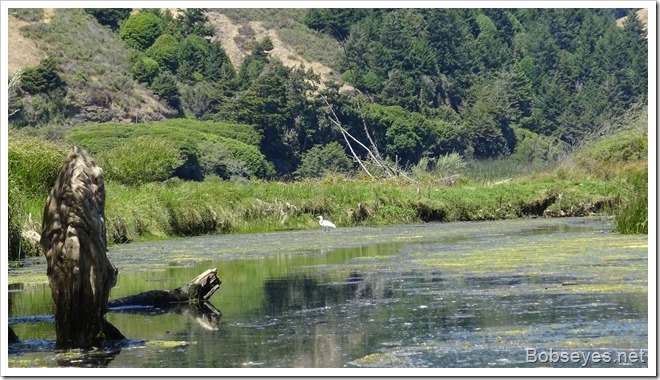 We hung out there for awhile before heading back out to the river and starting back down it.
The fog was trying to come back in as we approached the Jenner area.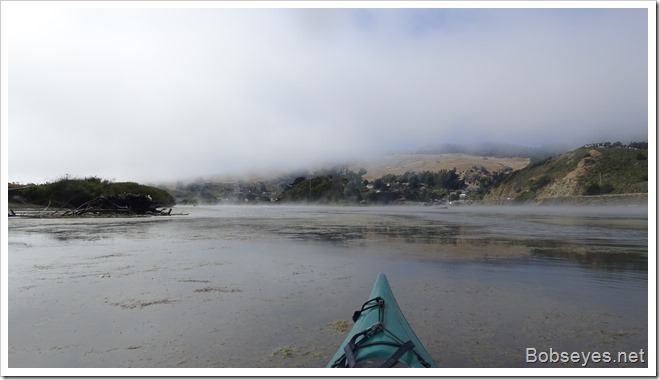 As I left the island headed for the boat ramp I went by these geese that were feeding in the weeds. They slowly moved off to give me room to pass.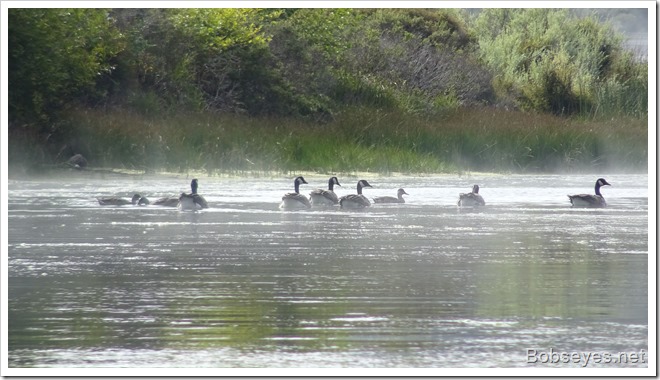 I did get the alternator bracket made
I pulled my boat out of the water and when on home. I was tired out, so I did a nap and just couldn't get it going until almost dark when I went out and constructed a bracket to mount my alternator on the new engine. I painted it a couple times and that was about it for me.
Nice day.
(Visited 144 times, 1 visits today)