Sunday September 11, 2016 Guerneville CA.
Note: I published two blogs today
Water on the van's floor
I stayed up on the hill where I was camped until about noon. I spent some time cutting brush on the road and came down the hill a different route after that.
When I got home I was taking some stuff out of the van when I noticed some water on the floor on the passengers side. The only thing there to get water there was the heater. I looked and yes, the core was leaking so that meant I was going to have to drain the radiator and remove all the stuff to get the core out. I had to remove my home made console, but fortunately I had assembled it with screws so that wasn't too bad.
Here's the heater and all the stuff I will have to remove including the grey console there.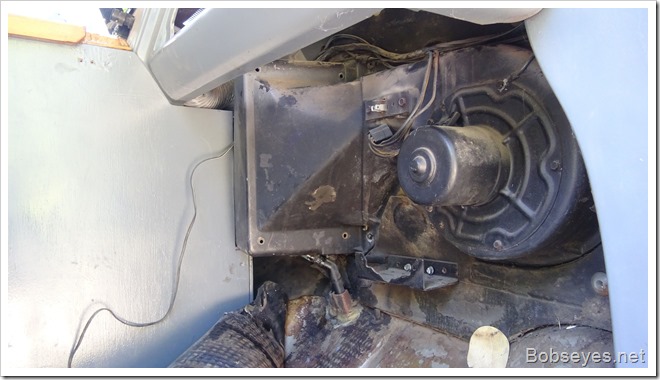 I have the console out and most of the stuff to get to the core. Even had to remove the glove box.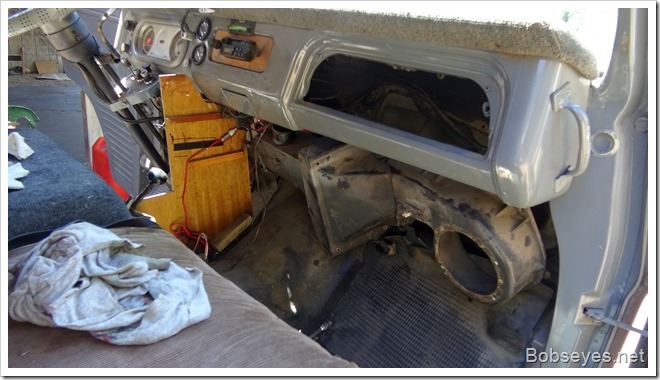 I got it down to the core and I could see where it was leaking so I need to get a new one.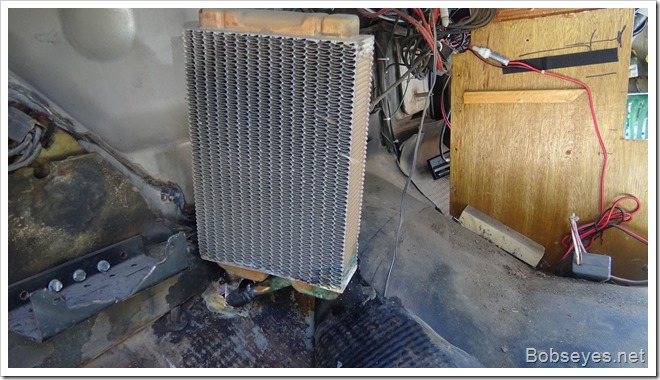 I'll finish removing the core tomorrow. So for now the van is down. My new electric fan comes in Wednesday, so I'll get it all back together if I can get a new core, or have this one re-cored maybe.
I had planned to grease the van and check the oils, but that never happened.
It's just as well the heater failed now instead of out on the road somewhere. There's always something good.
That was my day.
(Visited 212 times, 1 visits today)