Saturday July 25, 2015 Jenner CA.
Started out the day with good intentions
This morning I intended to work on my van fan shroud. To install the fan shroud, I needed to concentrate as the shroud must clear the fan when it's mounted and it has to be measured just right. I got a good start on it, but then Steve came by and wanted to kayak and with him talking I couldn't concentrate so I put things away around one PM and went on down to kayak at Jenner.
Went off to play
Steve already had his boat in the water and was somewhere up the river, so I put my boat in the water and headed on up the river looking for him. I found him at Otter's log taking it easy.
We continued on up the river and were heading into this spot for a sit, but this egret was there first. It flew off with a squawk and we took it's place for awhile.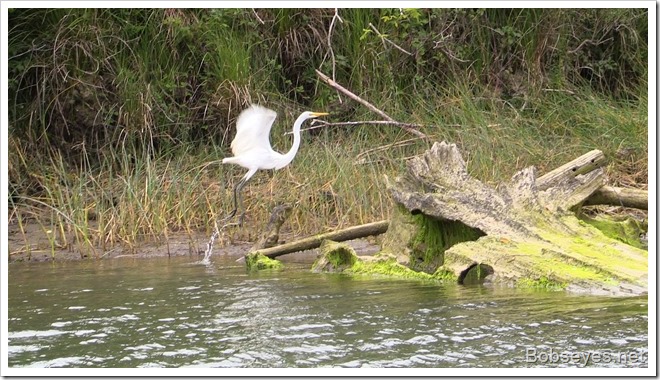 Headed for Willow Creek
We decided to head up the river to the Willow Creek area, as it was going to high tide and we thought we could get into the creek.
There was some fog and it was trying to decide to come in or go out as we paddled along here headed for the creek just up ahead.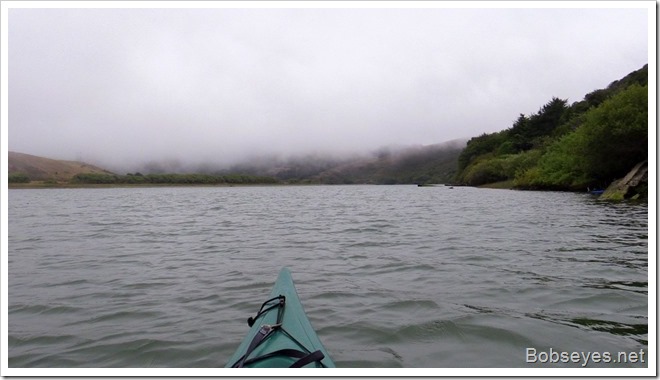 Steve is crossing over to the Willow Creek entrance in this photo.
Here we are just entering Willow Creek and yes the tide was high enough for us to get into it a ways.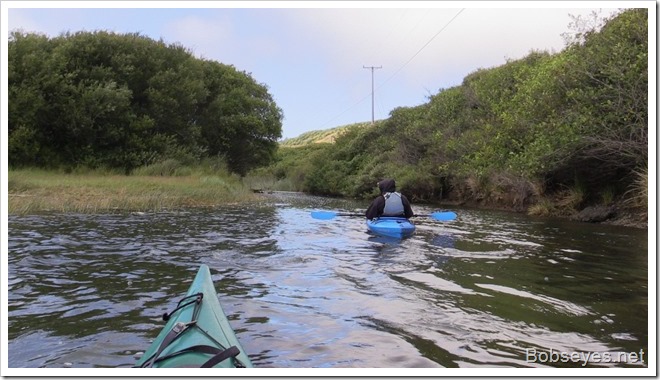 I paddled all the way back into the creek as far as I could go and waited for Steve to catch up.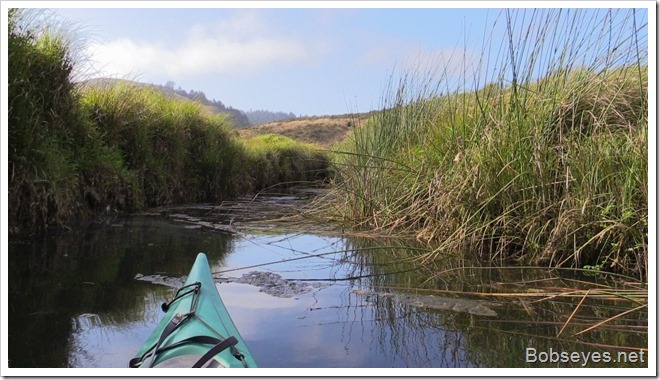 Here's Steve catching up. We sat around in this creek for a good break.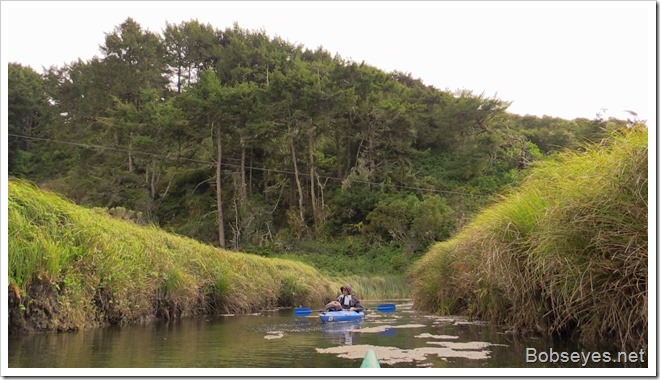 Eventually it was time to start heading on back down the river, so we left and went through this spot on the creek, just before getting to where we entered the creek.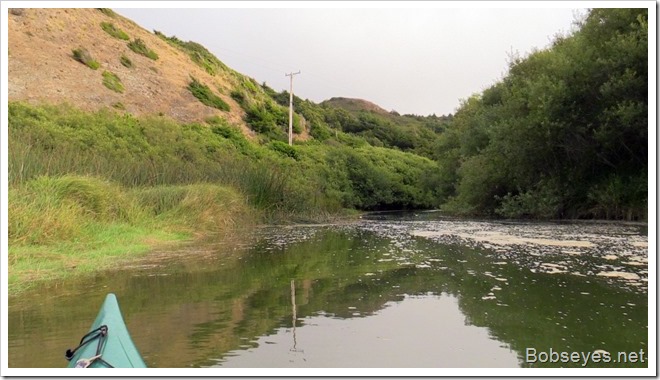 As we crossed under the bridge at highway one, the sun was starting to go down.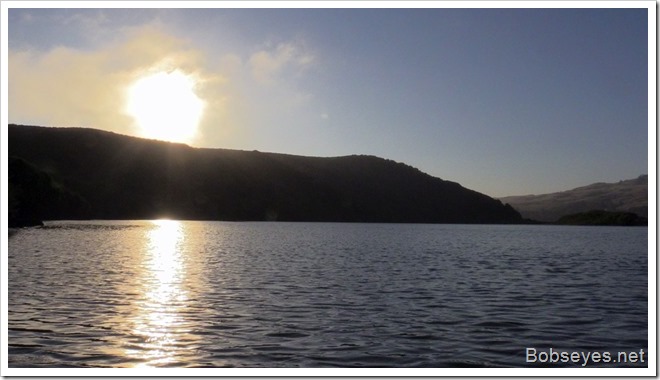 This great blue heron laid claim to this rock and didn't move as we passed.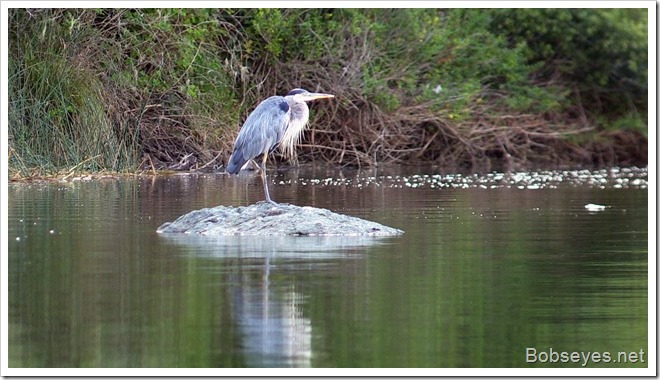 Up ahead we could see something making some waves along the shore and guessed it must be some river otters, so we were keeping our eyes out for them as we moved ahead. Sure enough, we spotted some otters hunting along the shoreline.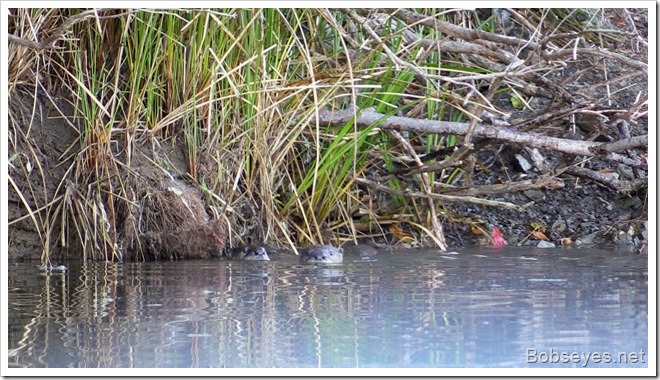 It starting to get dark, so they are getting hard to see.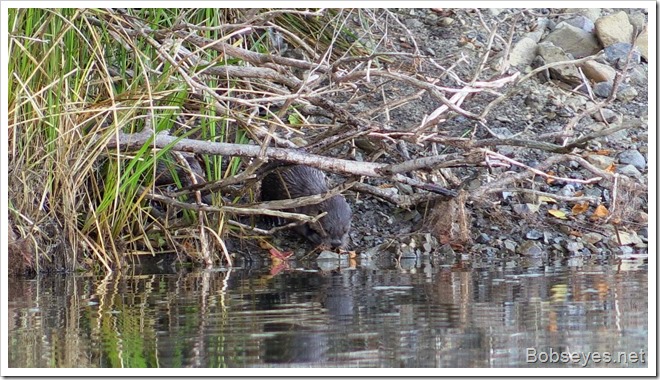 The sun went behind this hill, but it's not down yet.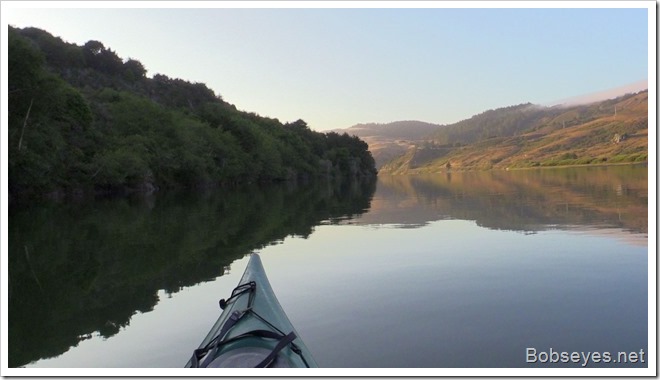 As we paddled under the big trees at Eagle's landing this osprey flew out and did a circle and landed back in the big tree just over my head.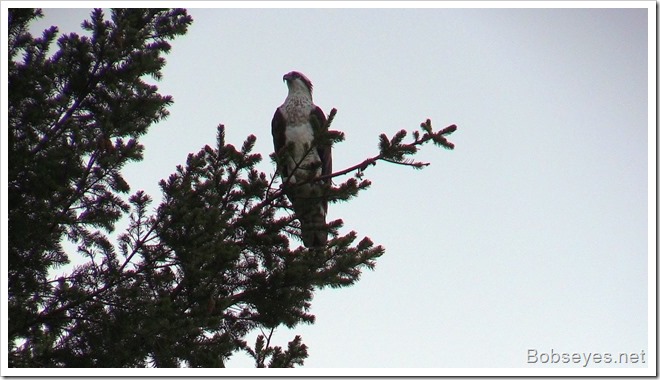 We continued on down the river. As we neared the boat ramp area all the fog and clouds moved out which didn't make for quite as nice a sunset, but we did get this just as the sun was sitting for the day.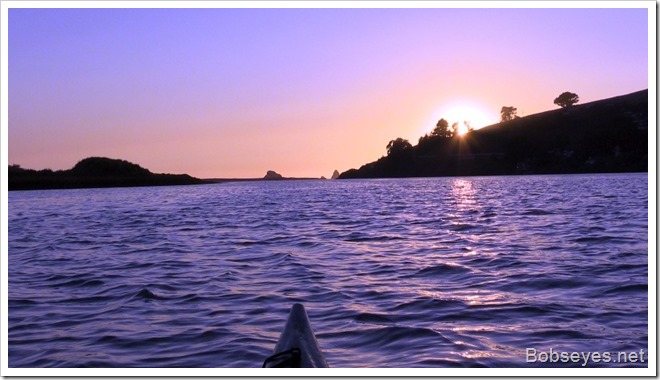 We continued on over to the boat ramp and took our boats out of the water and went on home. It was too late to get anything else done for the day, so I didn't. :O)
Nice day.
(Visited 84 times, 1 visits today)