Sunday May 17, 2015 Guerneville CA.
I was undecided what to do today? I have a bunch more work to do in the yard, but my back could use a rest. The weather page said it was going to be windy today, so I was undecided about kayaking too.
As it was, I puttered around in the yard for a couple hours. I watered these roses as they've been treating me well with lots of blooms, so they deserved it and that should help them to keep blooming.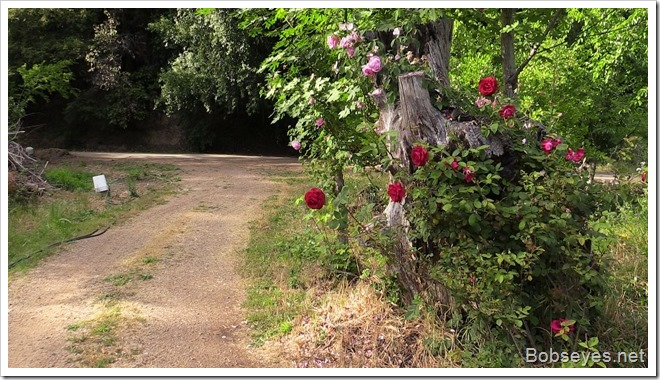 Headed to Monte Rio
At noon, I was hungry so cooked up some stuff and now what to do? I was thinking of kayaking after going down to Monte Rio and visiting with Charlie. So I gave Charlie a call and then drove down to Monte Rio where we visited for a couple hours. We shot the bull and tinkered with his computer a bit. Then I helped him properly install a wall plug.
Still windy
As I was leaving his place, I noticed the wind was up, so canceled the kayaking as I was feeling lazy anyway and went on home. :O)
I had a little nap and a cup of coffee and went out in the yard and tried to putter but just wasn't into it and I was really trying to give my sore back a break.
Strawberries at Armstrong Valley Farm
I did do a little more watering and started thinking of strawberries. My brother has a big strawberry patch next door, so I walked on over to his garden. Things have grown a lot since I was last there about a week ago.
From the right, beets, carrots, lettuce, peppers and a bunch of other stuff in this picture.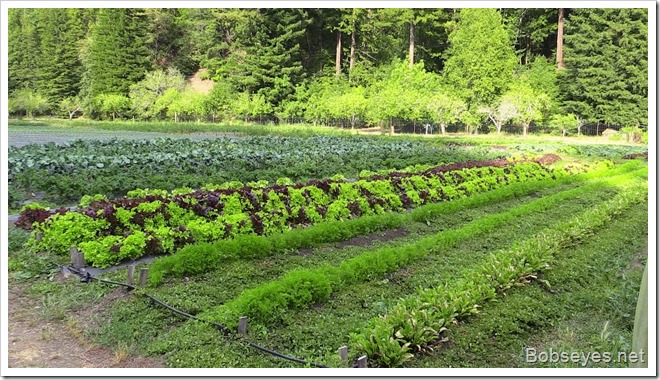 Here's a view of this garden from one end to the other. The strawberries are down in the middle right, not that it will do you any good. :O)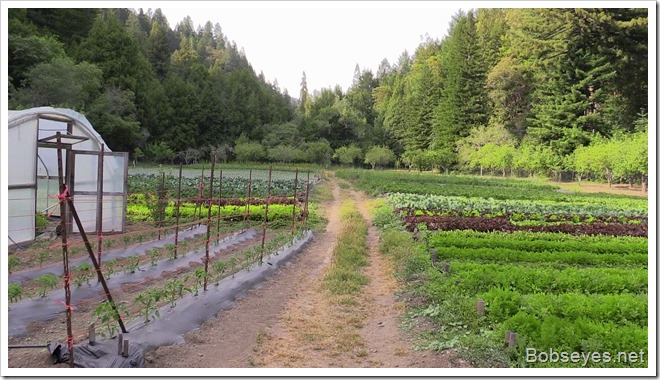 There weren't too many ripe berries as it appeared he had just done a harvest, but I found enough hunting around in the patch to get my fill. :O)
Rose photos
By now, it was evening and I went by the roses again with my camera and shot a few more photos of the individual roses.
Pink Climber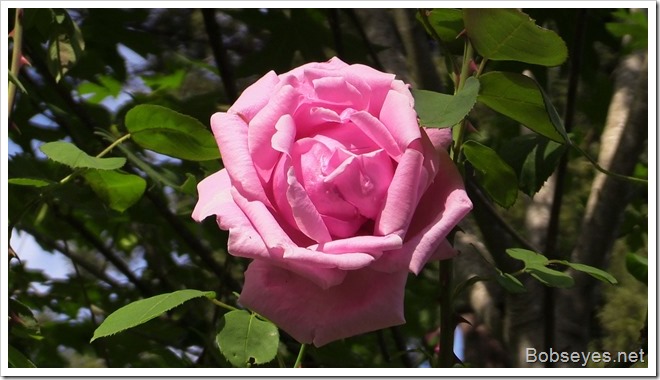 Red Lincoln rose.
I spent the rest of the evening sitting around in the yard, chair hopping and that was my day.
(Visited 89 times, 1 visits today)