Saturday May 2, 2015 Jenner CA.
Truck work first
My brother Mike came over this morning to get some help mounting his truck racks on his truck so we worked on that for an hour or so.
Here's Mike using a power hack saw to cut some metal for the project.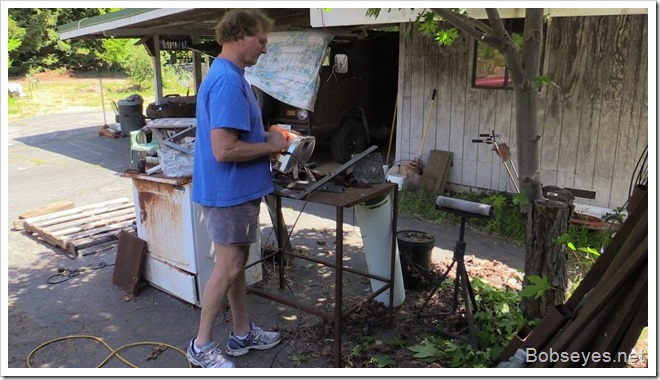 After that, we went for a little walk over to another brothers garden and then I was feeling a bit tired out, so I puttered around the house and yard for most of the rest of the day.
Headed out for an evening kayak
Around six PM, I headed down to Jenner for an evening kayak. There was a bunch of high fog as I drove into Jenner and put my boat in the water.
Sick sea lion
While I was putting my boat in the water, Johnny the kayak rental guy came by and told me about a young sea lion that didn't seem to be doing too well down river on the way to the mouth.
I crossed the river to Penny Island and sat here for a bit. You can see it's a bit overcast and only a couple of hours until dark.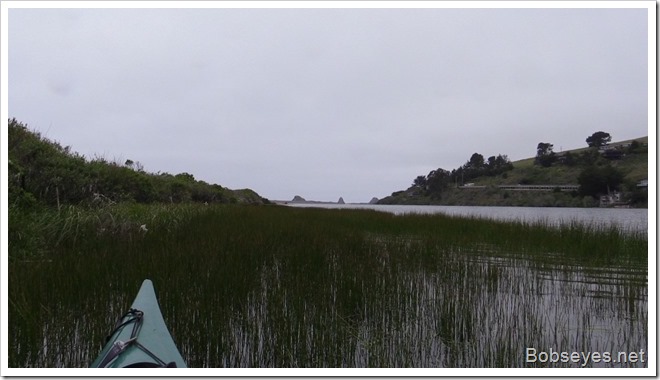 As I continued paddling down the river, I went by this pair of mallard ducks resting in this spot.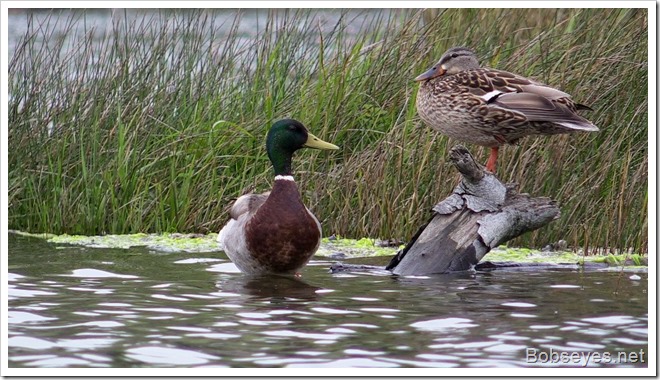 Young sea lion
I found the young sea lion pretty much where Johnny said it would be. These young ones occasionally come into the estuary when they are sick and not doing too good. Things are a lot more peaceful in the river than out in the ocean.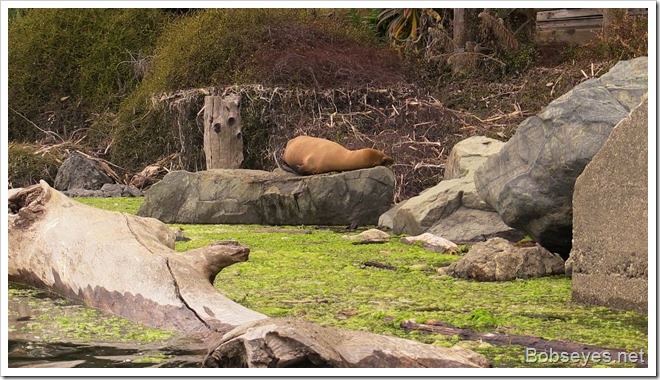 I have no idea what's wrong with this young sea lion? The fact one can get close to it is a sure sign, it's not doing well.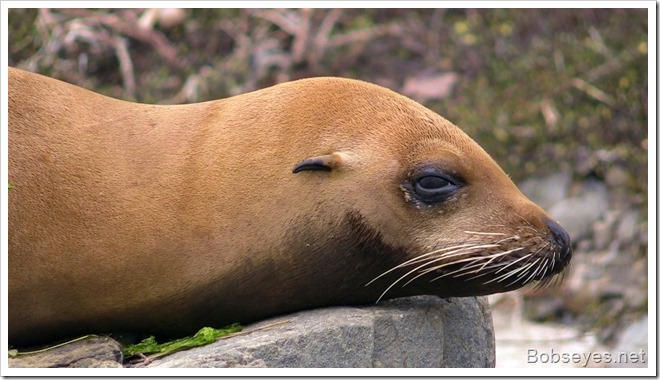 Mother Nature will do her thing
I've learned to let mother nature take her course with wild type critters, so I left it to it's fate. It didn't seem to be doing as bad as some of them I've seen in the past.
River's mouth is closed
I paddled over to the closed river's mouth to have a look. These harbor seals are on the closed part of the mouth, with maybe a foot or so of sand to go before the river breaks over into the ocean again
You can see the sand is only about a foot higher than the river, with the ocean in the back ground which is at low tide right now.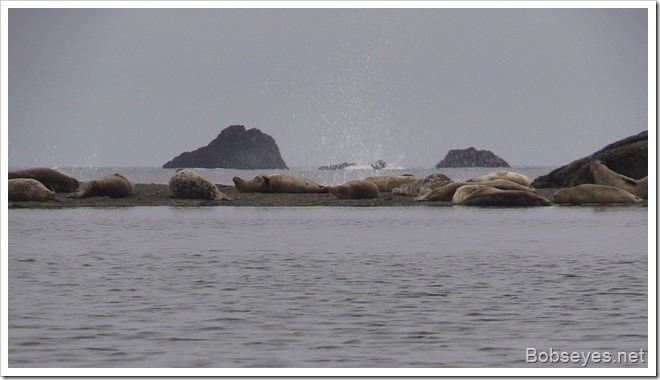 I hung around the mouth area for a bit, then headed back up the river. I went up the back channel of Penny Island where I saw this cormorant and the crow on a dead tree log.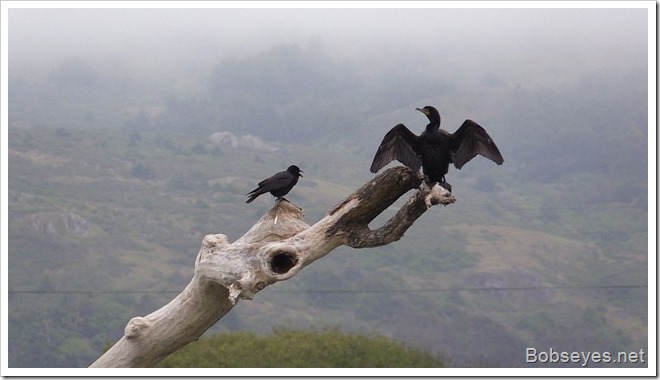 I pulled into this little channel on the upper end of Penny Island where I sat for awhile watching and taking it easy.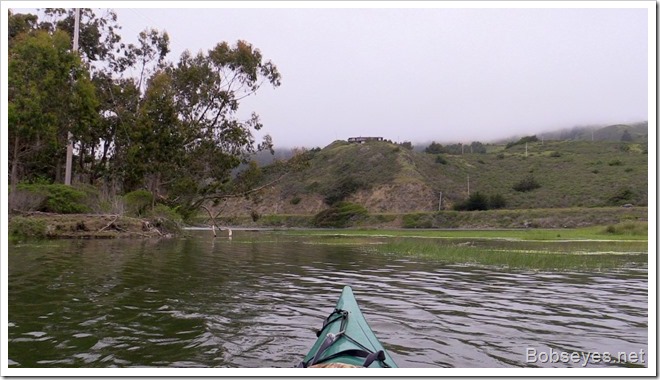 I watched these two male mallard ducks fighting it out for a bit, then this one did this victory dance and they seemed to get along after that.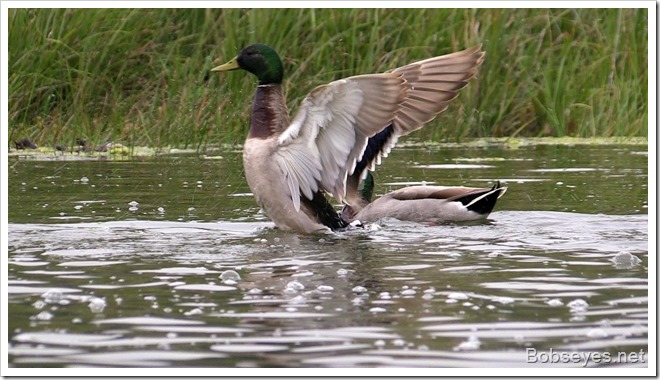 I headed on over to the boat ramp from that spot. With the overcast, I knew I wasn't going to see any sunset, so I didn't wait around for that.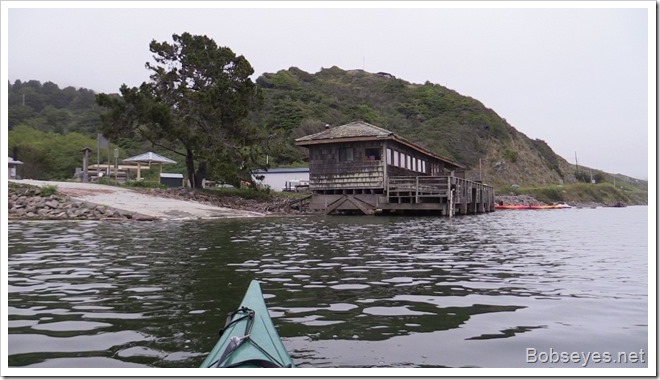 I took a look at the water level gauge at the visitor center. it reads almost six feet which shows the river is backing up with the closed mouth. It may break open around seven feet, but maybe not, only time will tell.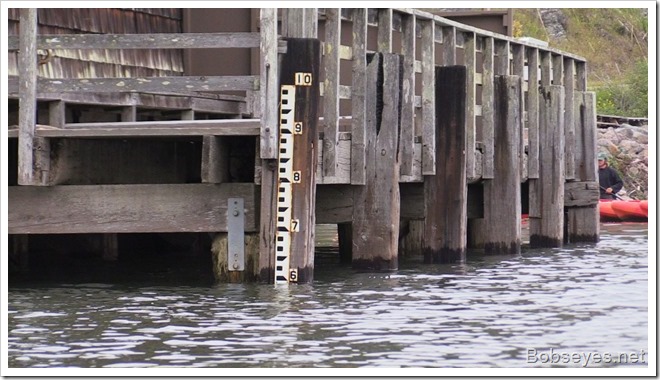 I pulled my boat out of the water and headed on home for the day.
(Visited 236 times, 1 visits today)