Saturday November 29, 2014 Jenner CA.
It rained pretty good last night and I could hear it when I woke this morning. But when I finally got up, the showers were slowing down, so I got my stuff and headed out to Jenner to kayak for the day.
It wasn't raining as I put my boat in the water, so I took a chance and didn't put on my rain pants.
I wasn't sure which way to go today and finally decided I'd head up to Muskrat Nest beach as I hadn't been up that way for awhile.
There was a light wind as I paddled along the shoreline taking my time getting there.
Muskrat Nest Beach
I decided to go ashore at Muskrat for a bit so put in at this spot. I was a bit muddy, but not too bad, I only got a little in my boat.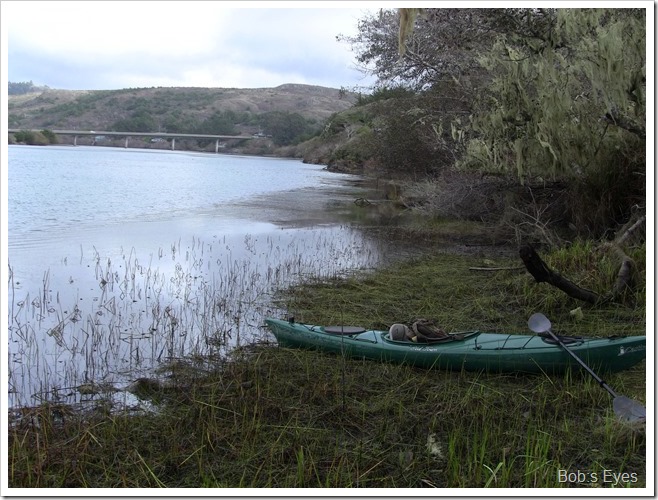 I didn't go far, but stayed near the water.
I walked by this big muskrat nest made out of sticks and reeds. There is a bunch of these nests in this area.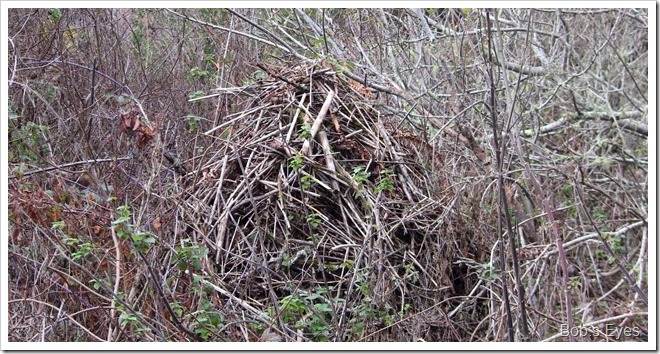 I got back in my boat and sat around in this spot at Muskrat for a bit, just enjoying the day and no rain, looking back down to the town of Jenner.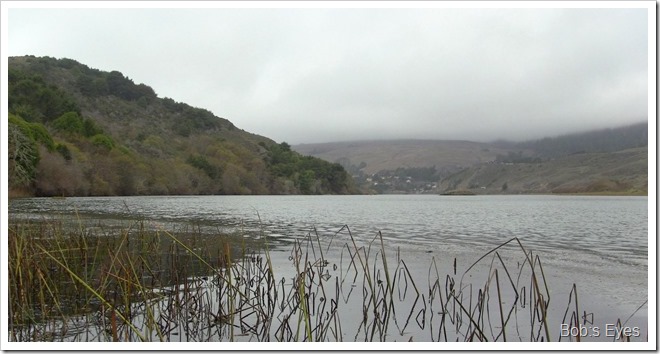 Paddy's rock
Eventually, I decided to cross over the river to Paddy's rock to see if there were many birds on that side. I passed by this loon which was diving in the area.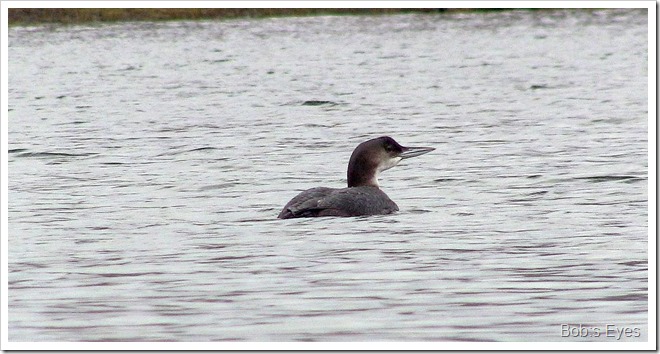 I pulled into this spot by Paddy's rock and sat and watched for awhile and then moved off down the river on the north shoreline.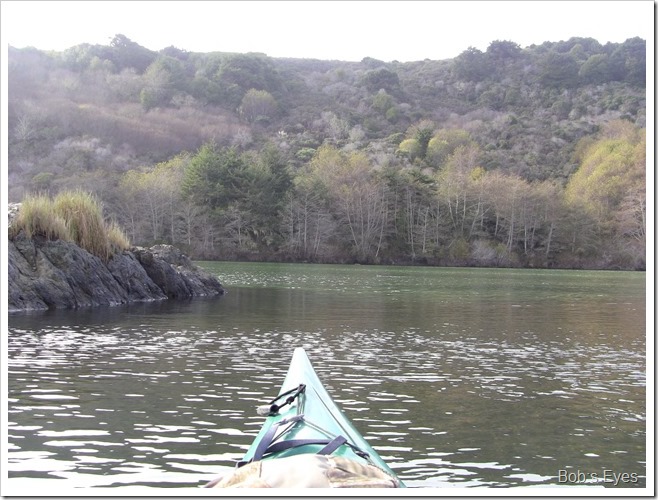 This little grebe was fishing as I went by and seemed to be catching some little critters of some kind.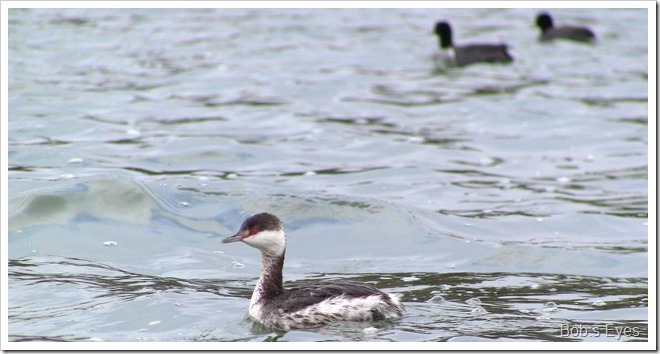 West end of Penny Island
I decided to go down to the river's mouth to see if anything was going on, so headed on down to the west end of Penny Island were I ran into these two big birds fishing along the shoreline. A great white egret and a great blue heron.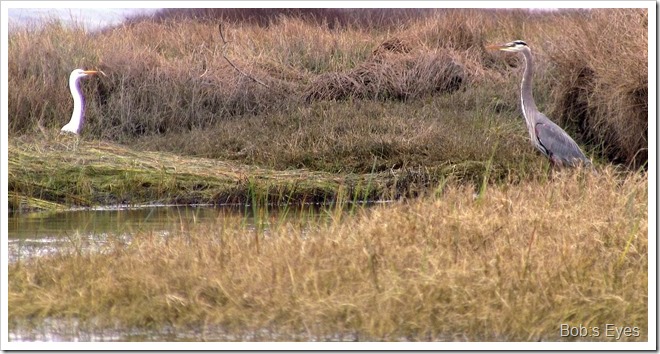 River's mouth is still open and the surfers were enjoying it
I worked my way down to the open river's mouth and this was what I saw. An open mouth and some seals and some surfers.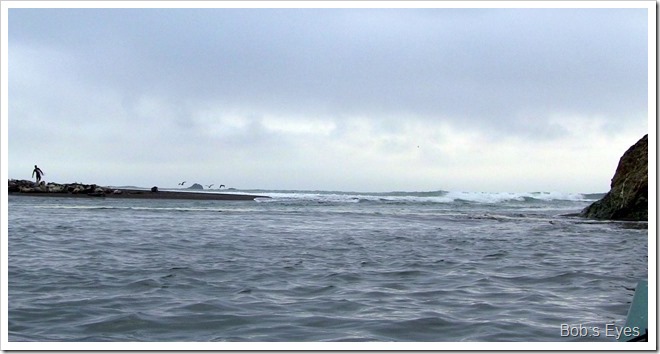 A surfer stands on the beach behind the harbor seals watching the big waves coming in.
Best waves on the west coast
I've been told by local surfers that the best waves on the west coast are right here when the conditions line up.
It looked like the conditions have lined up and there were a number of surfers out there riding the waves. I understand the mouth has to be open in this area for the waves to be good and it sure looked like the waves were real good right now, rolling in as they were.
Ride the waves
This guy is riding this big wave, although it may not look like it.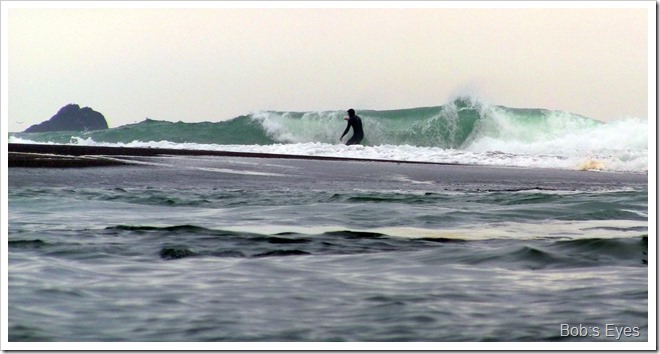 There were certainly lots of big waves down here right now and I tried to get some decent surfer pics, but it's not easy as they disappear behind the big waves or fall in a lot.
Preening pelican
After a bit, I started on back and passed this brown pelican preening with some seagulls.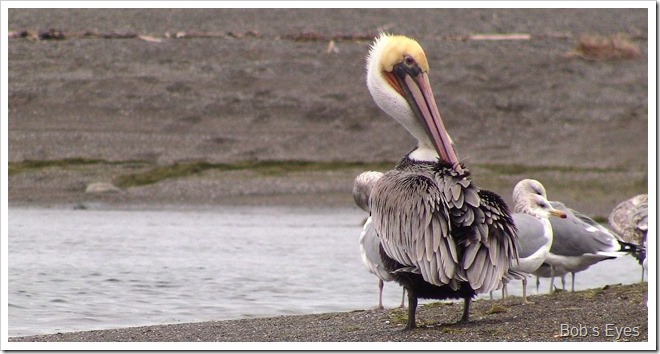 Back on Penny Island I again passed by this two birds which seemed to be hanging out together.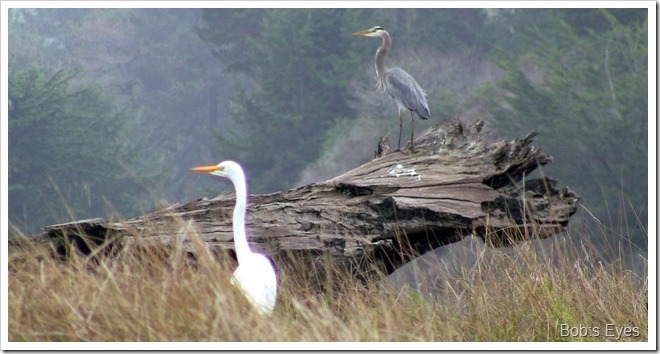 Rain pants not needed
I didn't need my rain pants and the little wind we had was dying down as I paddled by Penny Island headed back in for the day.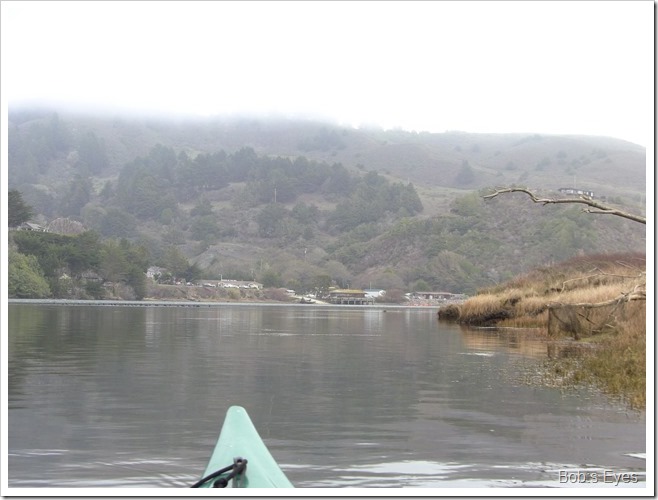 I went on home and had a good nap and that was it for another nice day.
(Visited 170 times, 1 visits today)