Monday May 11, 2015 Jenner CA.
Windy day
It was windy as I put my boat in at Jenner this morning
Biologists were out in force
As I was putting my boat in the water a bunch of biologists were just pulling into the boat ramp with two boats. They said one of their motors was acting up, so they had to call it quits for the day. I think they were out collecting samples for the first time this year, so things need to be woken up from sitting around all winter.
Anyway, the wind was blowing about twenty miles an hour as I put my boat in the water and headed across to Penny Island where I was wondering if it was a good thing to have put in today or not?
This pair of mallard ducks was feeding just behind where I was sitting in my boat on the side of Penny Island.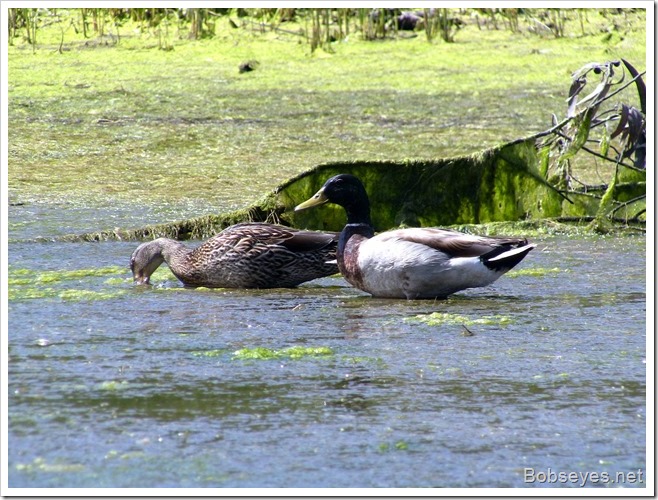 Headed up the river
I decided to paddle up the river a ways and maybe the wind was less? I headed on up the side and past this great blue heron successfully catching small fish along the shoreline. The heron was getting lot so little fish, but with the wind blowing the water around and me, I had a hard time keeping my camera pointed at anything for any time.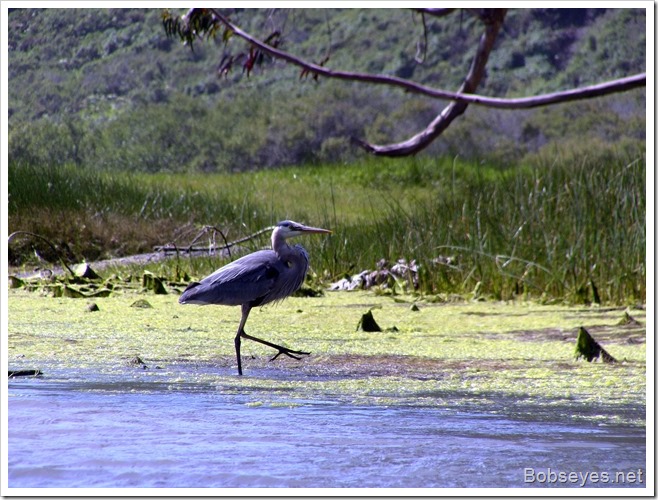 Headed to Swamp rock trailhead
I paddled on up to eagle's landing about a half mile up the river and decided the wind was going to blow today. After a short time, I decided to go back down the river to swamp rock trailhead and eat a few black berries, if I could find any ripe ones, so I put ashore here to look for berries..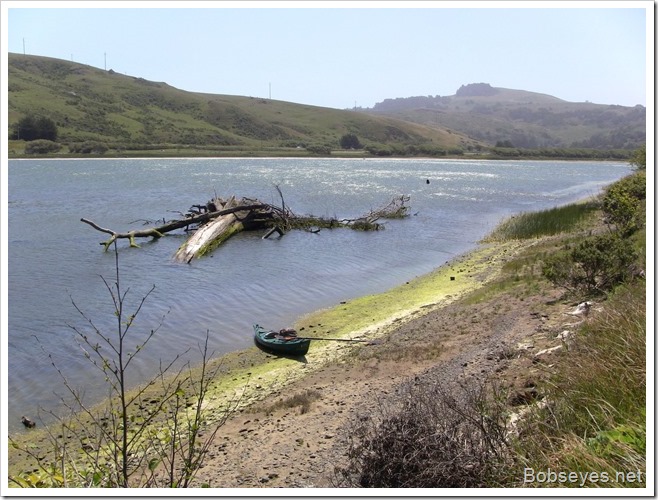 Wild black berries
There weren't many ripe black berries yet, but I did find a few choice ones.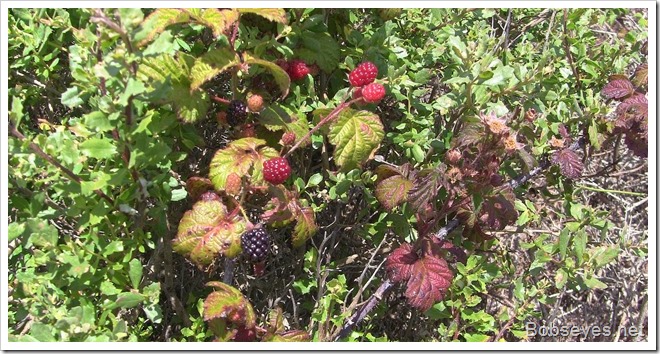 I looked around for about a half hour looking for and eating a few berries.
Here I'm headed back to my boat and will head across the river to Penny Island and back to the boat ramp, which is behind the kayak at the town of Jenner.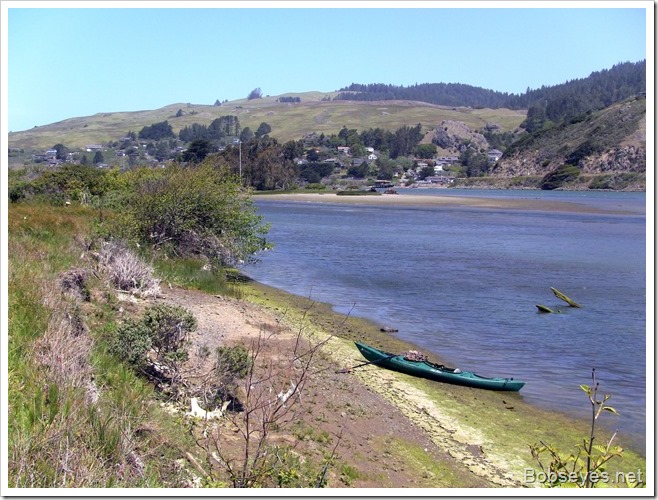 Grazing deer
But on the way, I spied a couple deer on Penny Island and here is one of them. They were grazing grass along the shoreline.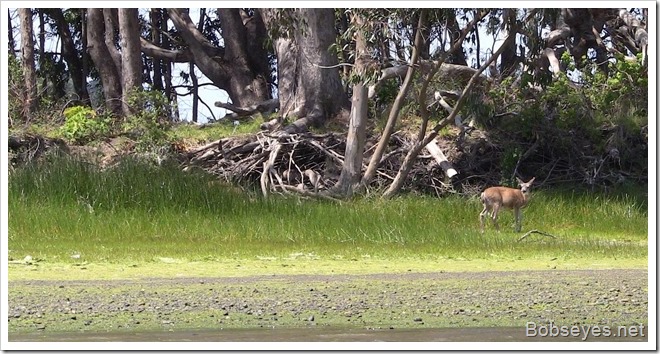 Great white egret fishing
I also watched this great white egret fishing for small fish and also doing quite well and getting some fish.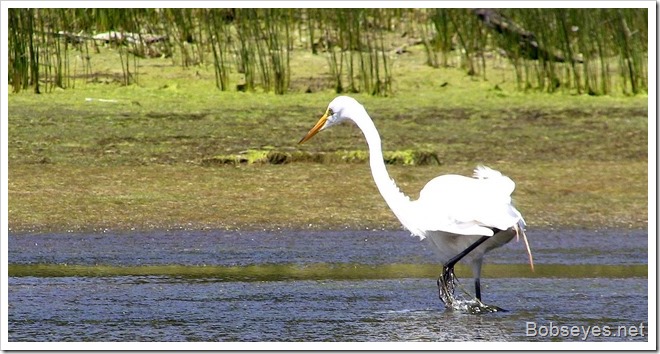 With the wind blowing as hard as it was, I was getting plenty of exercise paddling back to the ramp against it and felt like I got enough exercise for the day as I pulled my boat out and went on home.
No time for a nap
I would of liked a nap, but needed to go to the big hardware store in the city, Santa Rosa, to get some more stuff for yard projects, so jumped back in the car and headed on over that way and did my shopping and returned home again.
That was my day.
(Visited 172 times, 1 visits today)