Wednesday September 2, 2015 Jenner CA.
I could see Steve across the river in his boat as I put my boat in the water at Jenner this morning. The sun was out and the wind was down as I paddled across the river to join Steve.
Up to Willow Creek
I wanted to go up river to Willow creek today to see how far I could get into the creek on a high tide. High tide was coming up this afternoon around two, so we might be a bit early if we didn't take our time getting there.
Birds fishing
There were quite a few birds fishing in the water today. We passed by this egret fishing away. It kept it's eyes on us. You could tell it didn't' want to give up it's spot, so we gave it some room and went around it.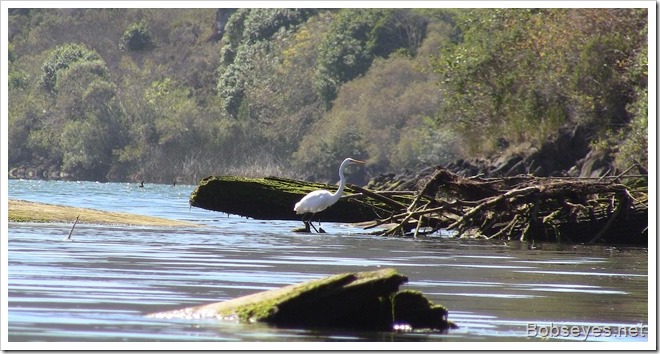 As we paddled along we could see a bunch of cormorants and merganser ducks fishing in the water. By the time we got up near Paddy's rock, most of the birds fishing in the water were now on the beach resting. Here's some of those birds, cormorants.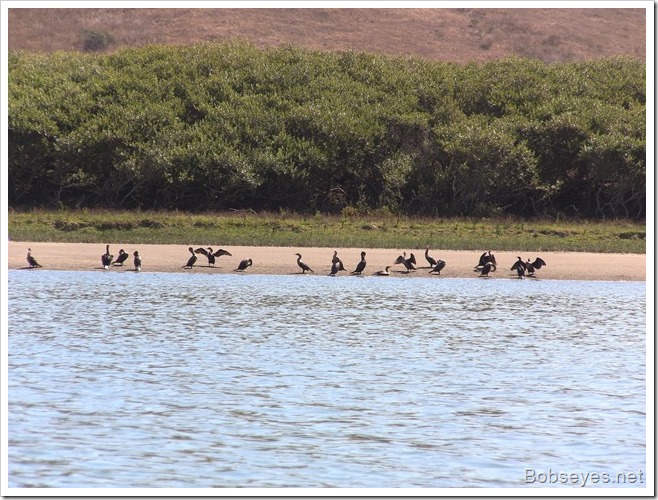 We continued on up the river along here, just below Muskrat Nest beach.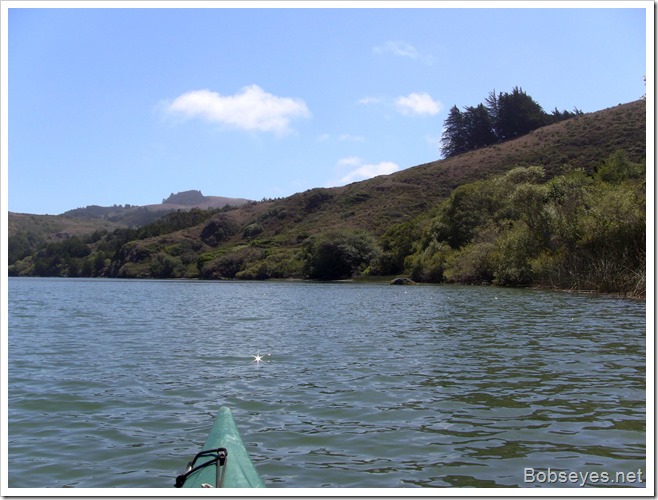 We passed by these merganser ducks which were diving for fish.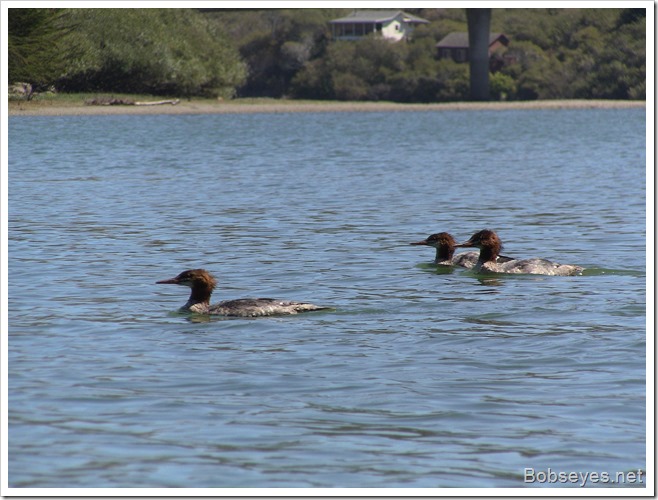 We pulled under some trees in this area for a break and sat for awhile.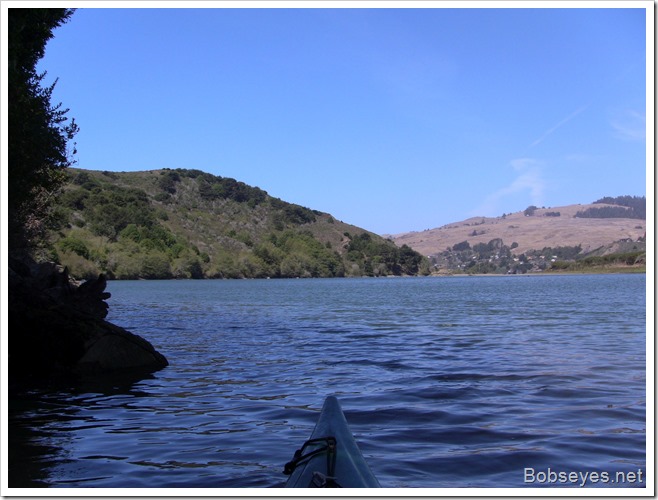 Willow Creek
We were headed for Willow Creek. The entrance is where the green trees are in the middle of the picture. The wind is starting to come up as we approach.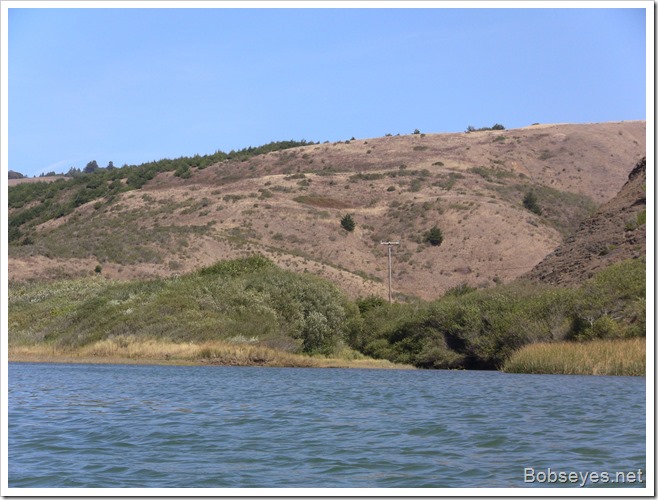 We arrived at the creek too early for the tide, so we didn't get back into the creek very far before the water got too shallow and we were blocked by tree limbs overhanging the creek. We could of waited for the tide to rise, but we didn't.
This is what it looks like in Willow Creek near the spot we had to turn around.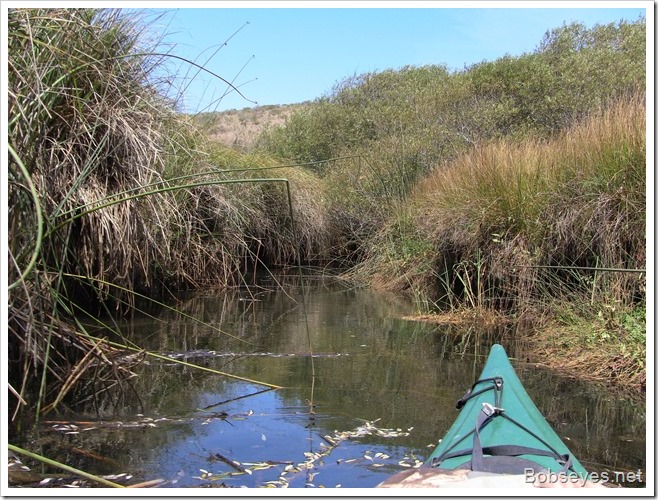 We sat for a spell in Willow creek in a part where the wind wasn't blowing too much, but we could see it had picked up considerable while we were stopped here.
We paddled back out to the river through some strong winds. Once we were back to the river, the wind was a bit less. Meg, a reader says Willow Creek can be a real windy place and I sure agree with her on that one.
We paddled down along the edge of the river and went under the highway one bridge were this egret was sitting,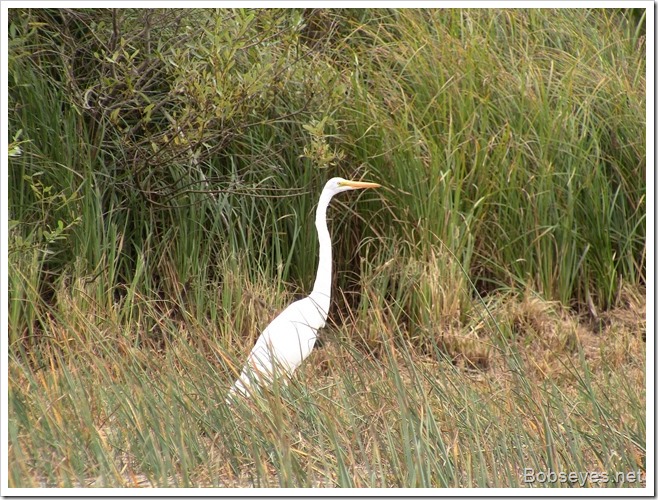 Getting foggy
I was following Steve and the fog was coming in.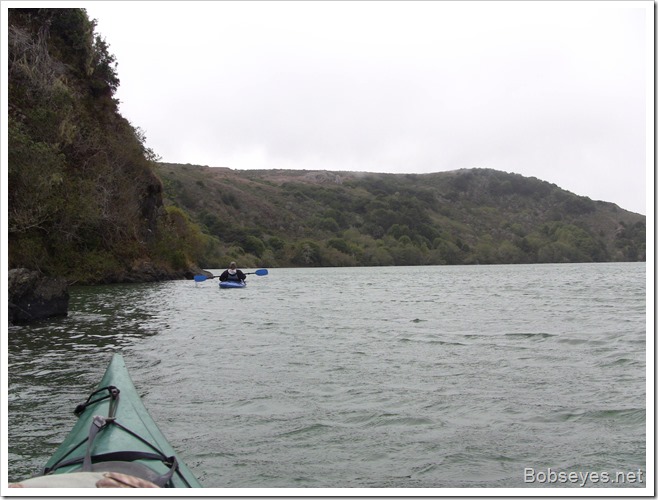 We stopped at this spot again which was sunny in the morning, but you can now see the fog coming in.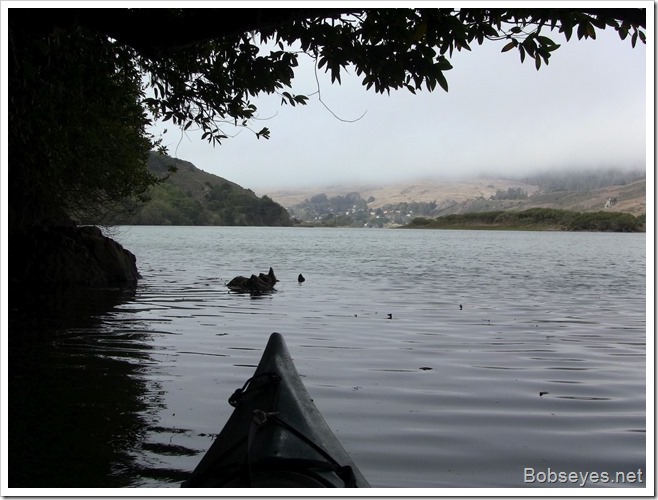 Osprey
We were paddling along here when an osprey flew by the big trees.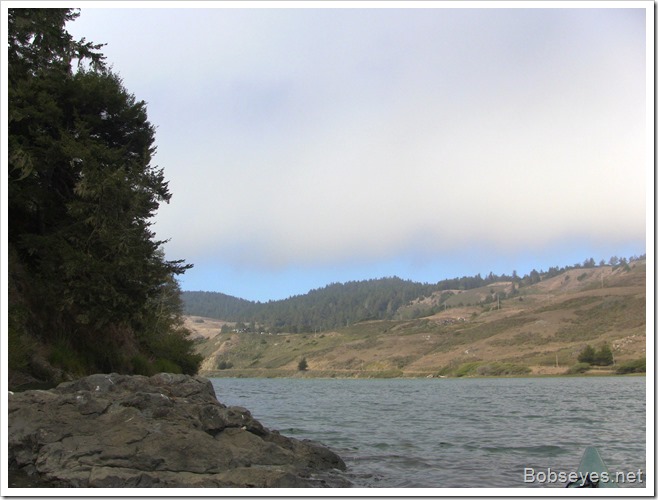 Another osprey was already in the trees and screeched at the other bird which circled and landed a short distance away in these trees.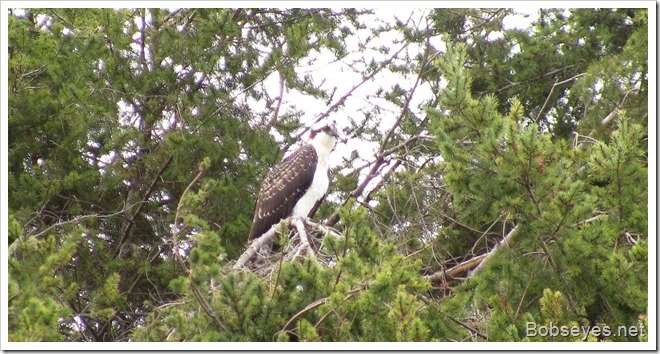 Shortly after I took it's picture, it flew off, but the other bird stayed.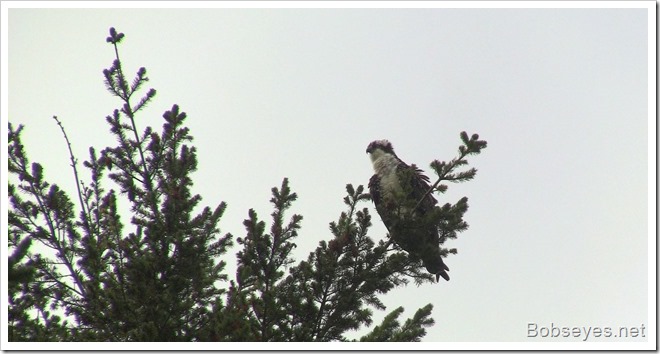 Squawk
We were headed in for the day when this great blue heron popped off a log and flew in front of us with a big squawk.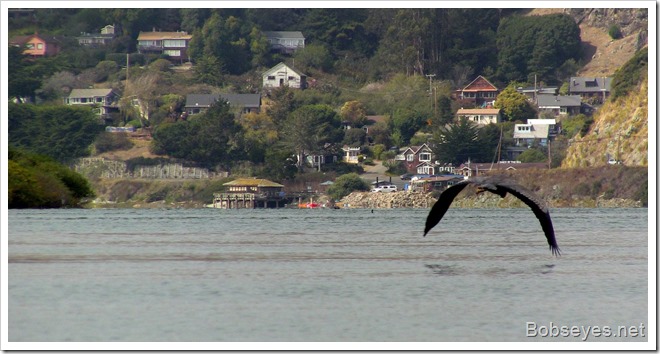 That was pretty much my day as when I got home I didn't do much except take it easy.
(Visited 134 times, 1 visits today)