Thursday February 11, 2016 Monte Rio CA.
Grape canes
Bryce came by this morning with some table grape cuttings for me to get into the ground to grow some grape vines He had three varieties. A big black grape, a red flame and one other one. I meant to get them in the ground after I kayaked today, but I forgot.
Paddling Monte Rio
Anyway, after Bryce left, I headed on down to Monte Rio and put my boat in the water and headed down stream.
The steelhead fishermen were there in their boats. I stopped and shot the bull with this guy for a bit, then went down to the other guys and shot the bull with them.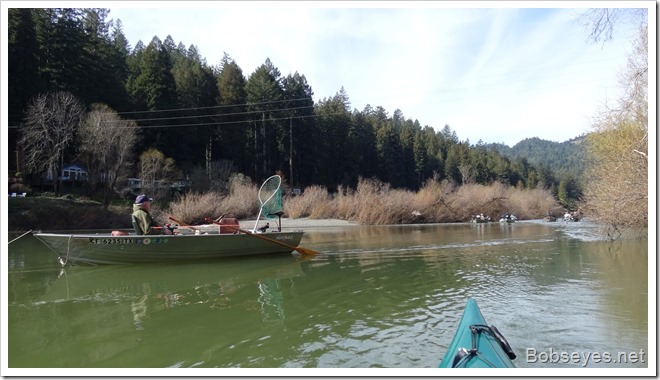 Hatchery smolt are coming
If I remember right, they caught two steelhead keepers today. They also said they are starting to catch some of the smolt released from the hatcheries this time of year.
I left these guys fishing away and drifted on down the river.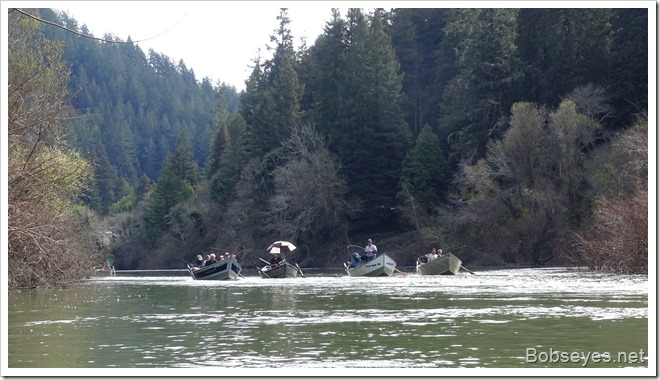 Not much wind today so it was real nice out as I entered the Villa Grande area here about a mile down below Monte Rio.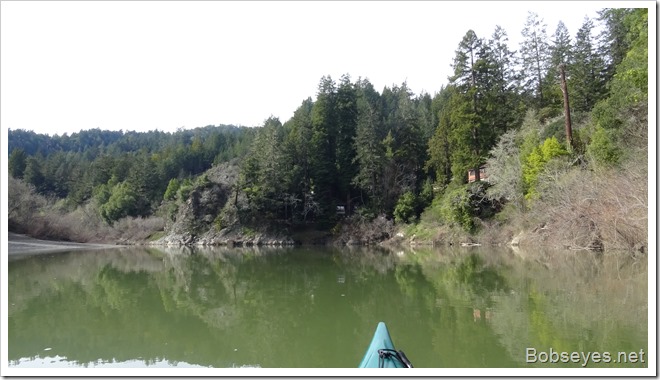 At Villa Grande, I spied these two cormorants sitting up in this old dead tree resting. It must be hot up there as they have their beaks open.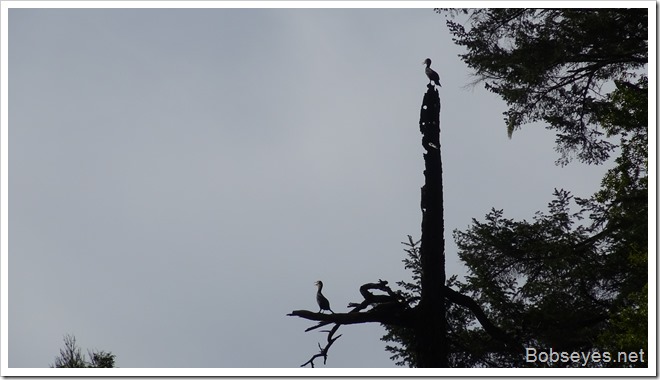 Sheridan Beach
I continued on down the river going by this beach called Sheridan for the Sheridan ranch it is on.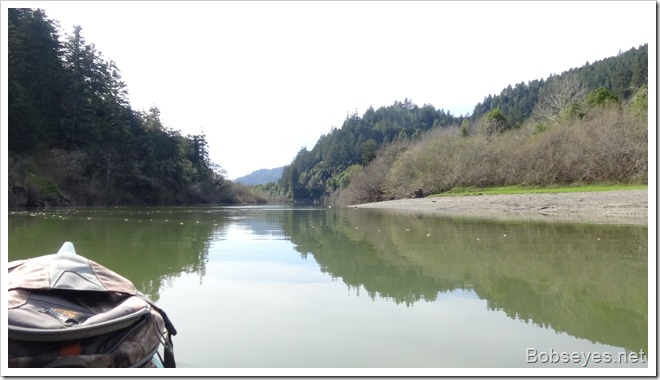 I wasn't sure how far I was going down the river, but it was so nice, I just kept drifting down to this spot, just above Moscow pool.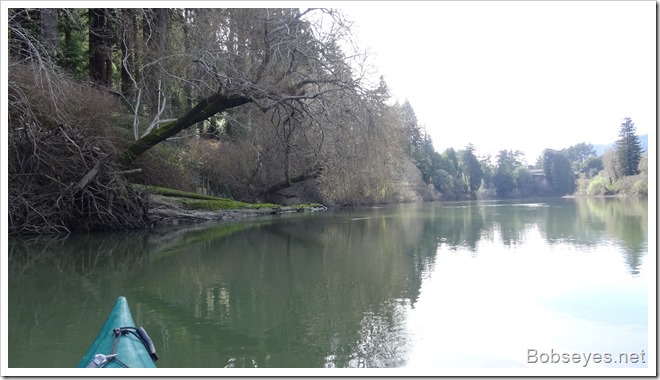 Casini's ranch
Before I knew it, I was approaching the Casini Ranch area.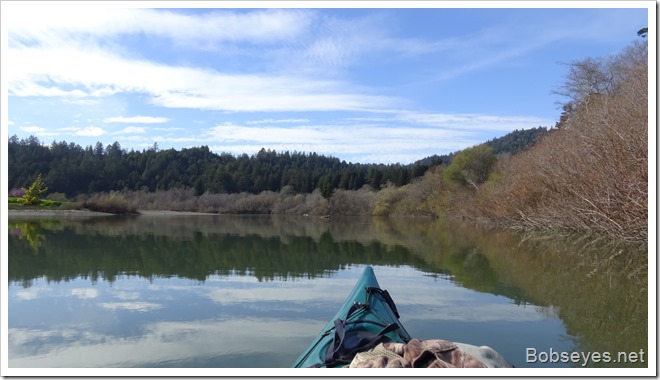 I went by this blooming plum tree, so it looks like spring is in the air.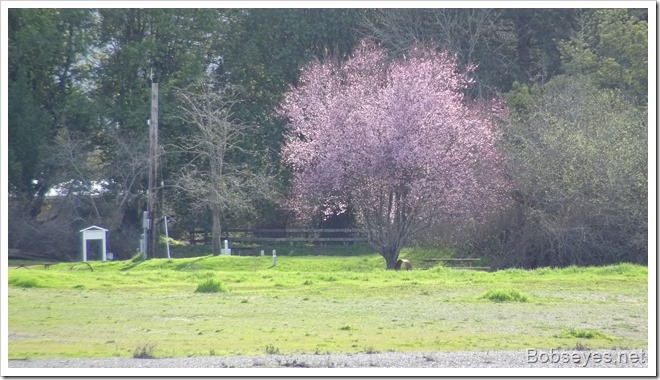 Brown's pool
I paddled on down to just below the Casini Ranch riffle and into Browns Pool and sat here watching.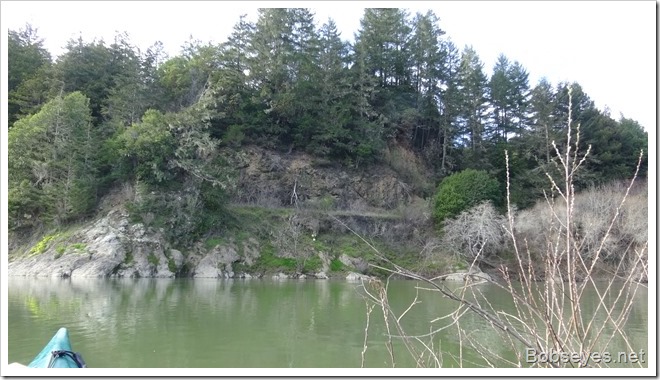 Two sea lions came up hunting from down river and turned around here and started back down the river. They make a loop, hunting up the river and then turn and hunt back down. The Casini ranch riffle is one of the main turn around points for hunting seals and sea lions.
Otherwise, all I saw were these merganser ducks swimming around in front of me.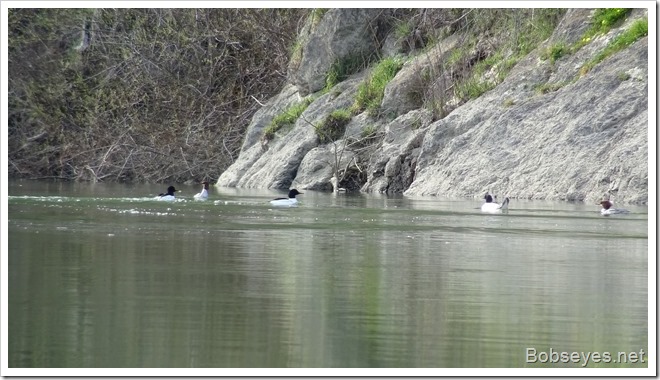 Headed back up the river
It was so nice down there were I was sitting I could of sat all day there, but I knew I needed to start back up the river if I wanted to get back before dark, so I cut it short and started back up the river.
I'm just entering Moscow pool here, also known as Rein's beach.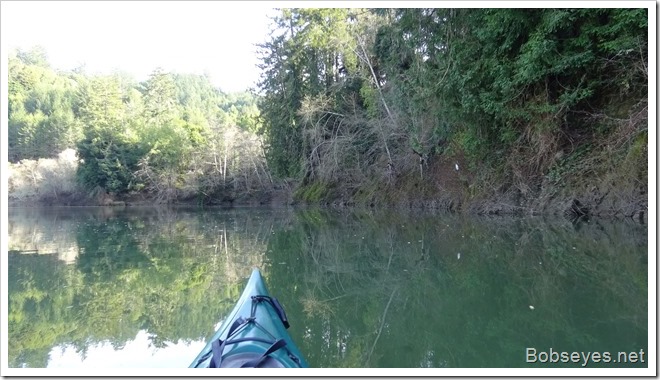 I kept paddling away and before I knew it, I was at the Villa Grande pool here.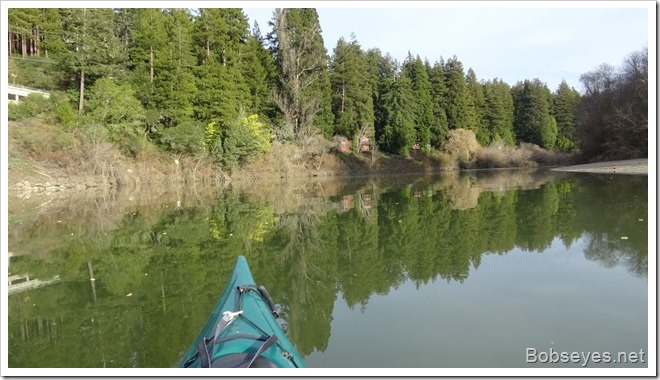 Osprey show up for the season
I heard the ospreys up in the trees by one of the nests and there was a bird in the nest too. Interesting, these osprey show up just as the hatchery smolt are just starting to come down the river.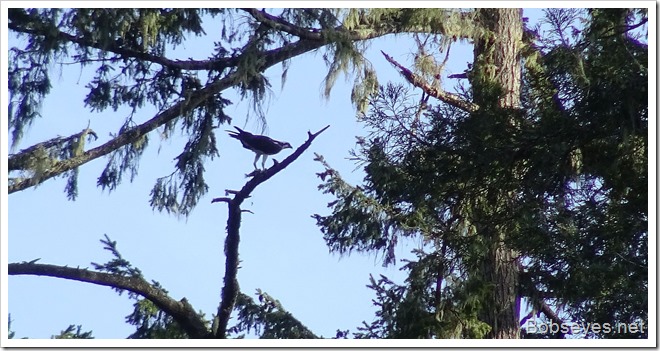 I continued on up the river going past this turtle that was out getting some sun. I'm not sure what that black spot on it's right hind leg is all about?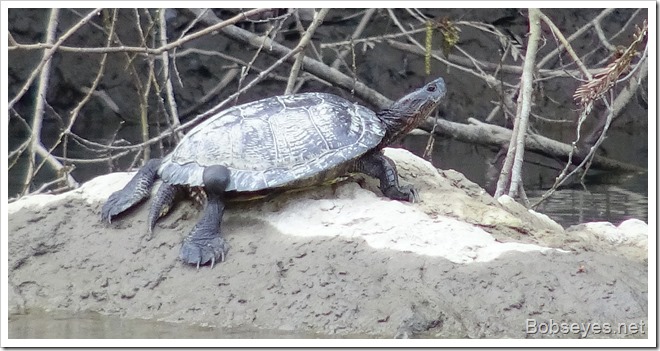 I made it back up to the boat ramp and put my boat on the car and went on home where I forgot to plant the grape canes. Oh well.
Nice day.
(Visited 215 times, 1 visits today)