Wednesday June 3, 2015 Jenner CA.
The wind was already up some as I drove into Jenner this morning. I put my boat in the water and headed across the river.
Town beautification guy
When I looked back I could see John Lowery, the town beautification guy picking up litter along the highway. Thanks John. There are several people who pick up litter down this way, but John is the king of the litter picker uppers.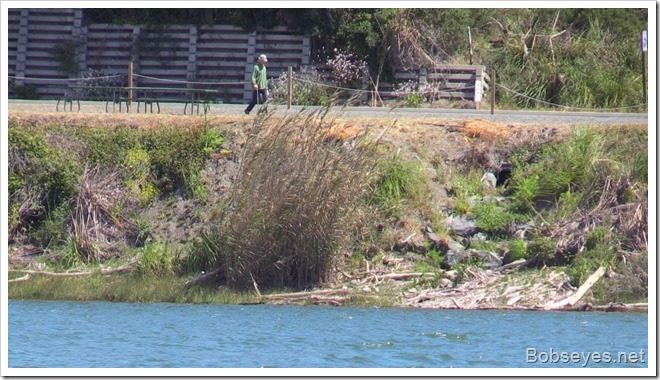 Center to be replaced
I pulled into the little channel at the upper end of Penny Island and sat for a good spell. I was looking across the river at the old visitor center building and thinking it sure looked nice old like that, made out of olden materials, mostly redwood.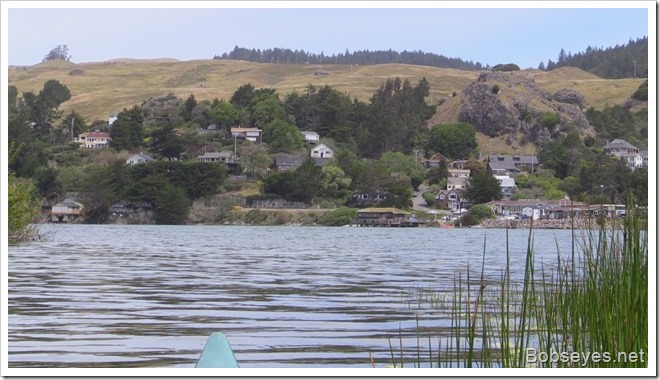 This place has been around Jenner for a long time is built on logs that were driven into the water even a lot longer before this building was built.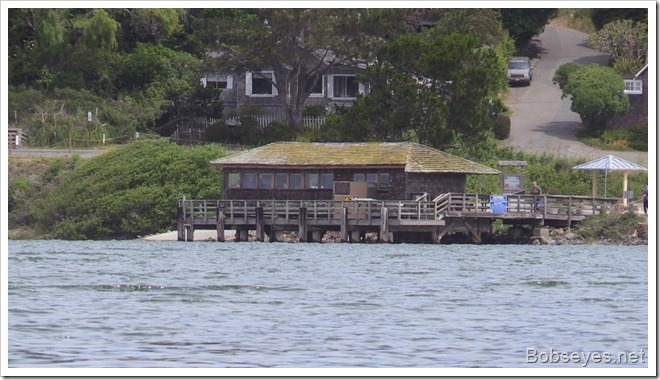 Unfortunately, the old building is getting ready to have an upgrade which may mean they will tear this one down and build a modern one. My thoughts are they will likely build something much more modern, which I'll get use to in time, but old stuff just seems to disappear and the history is gone.
At any rate, I heard they have the money to do it and they are in the design stages, so we'll just have to wait and see what develops.
Headed up the river
Eventually, I started heading up the river in a moderate wind. There didn't seem to be many birds around today, but I did pass by these cormorants and a duck.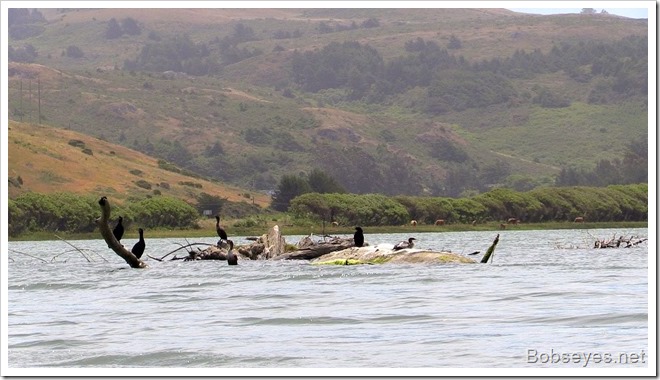 I paddled on up to Muskrat and sat for a good while and thought about checking on the chicks at the turkey vulture nest, but never quite made it to that trail.
Went ashore at Spyglass for berries
Instead I decided to go ashore back down the river a bit at a place I call Spyglass, which puts me on the Poison Oak Alley trail where I should be able to find some ripe blackberries.
I was able to put ashore in this spot, Spyglass.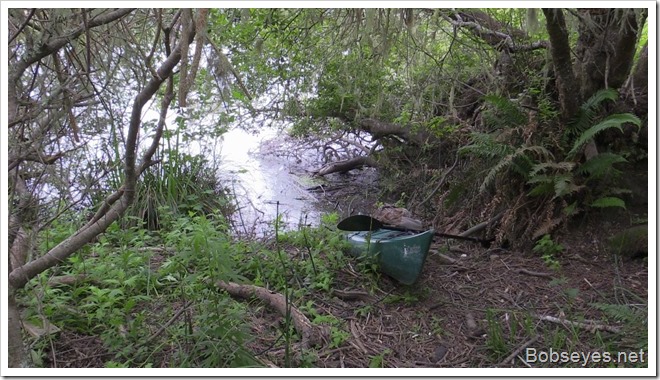 I headed down the trail through this meadow looking for berries to eat.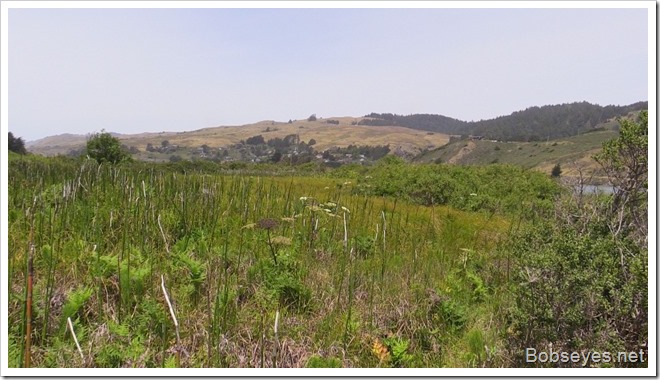 Scat
I almost stepped on this scat. It's about coyote size and is mostly made up of weed seeds which is the interesting part. I'm not sure what animal has scat this size and would eat so many weed seeds?
I did find some blackberries. They seem to be needing some sunshine to sweeten them up a bit, but I ate all I could find just the same.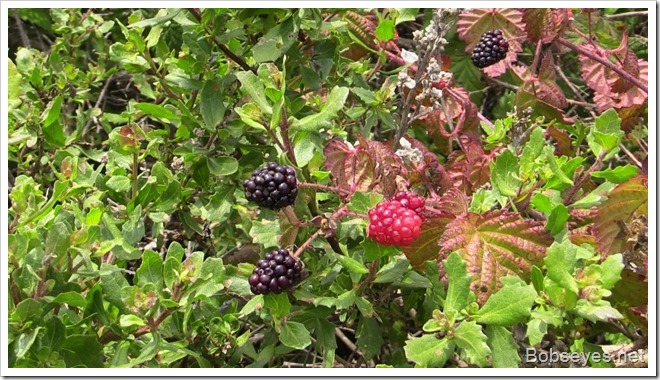 Thimble berries
I also stumbled into a big patch of these thimble berries. Some of them were ripe and I ate them too.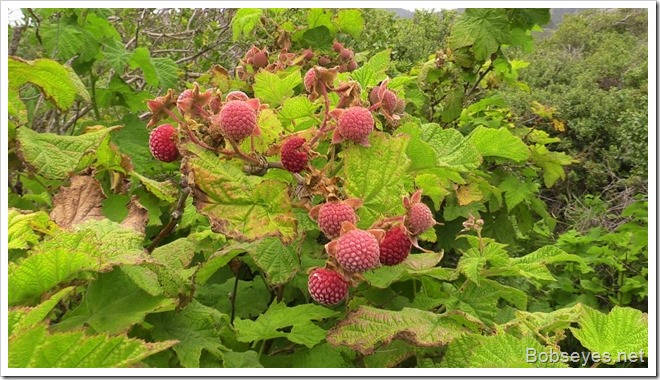 I was pretty tired out when I got back to my boat, so I put it in the water and took a break before starting to head in for the day.
Bird nest in a tree
I pulled into the little channel at the upper end of Penny Island and was watching some crows when I saw a smaller black looking bird fly into the bottom hole on that tree in the center of the picture. I watched for it to come out for a bit, but it never did. I think it may have been a starling, but I'll have to see it some other time to make sure.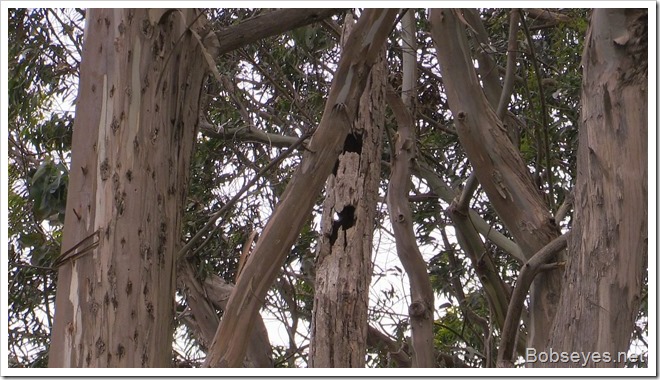 After sitting around in the channel for awhile, I headed across the river to the boat ramp and went on home for the day and that was pretty much my day.