Saturday August 6, 2016 Guerneville CA.
Lower the engine
After some consideration I decided to lower the engine a half inch as it was a bit high in the front and the fan was a bit high too. So I found a piece of half inch metal and cut it to fit.
I then drilled two holes in each piece, starting with a smaller drill first and then followed with a five eights inch bit to allow plenty of room for adjustment.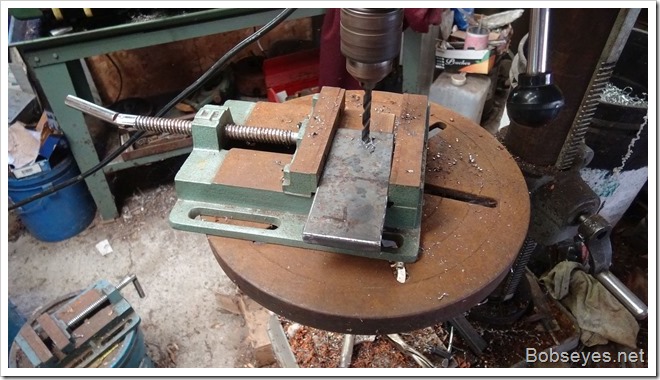 Here's the two finished half inch spacers I will use to lower the engine. Just need some paint now.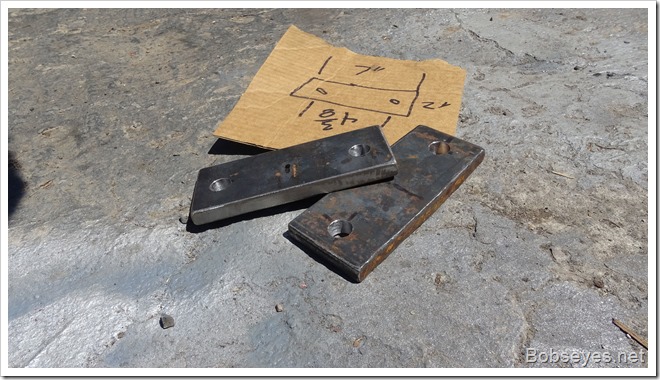 I installed the new half inch spacers which lowered the mounts a half inch. I didn't have the right size bolts, so I improvised for now.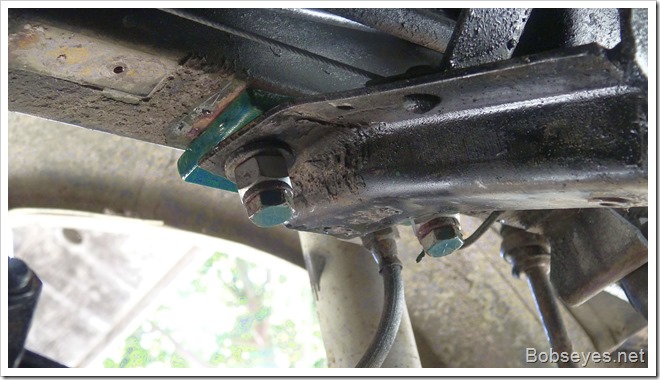 Fan blades are looking better
That dropped the fan blades nicely so they fit in the shroud better. But the fan is still a bit too close to the right side, so I will have to adjust that still.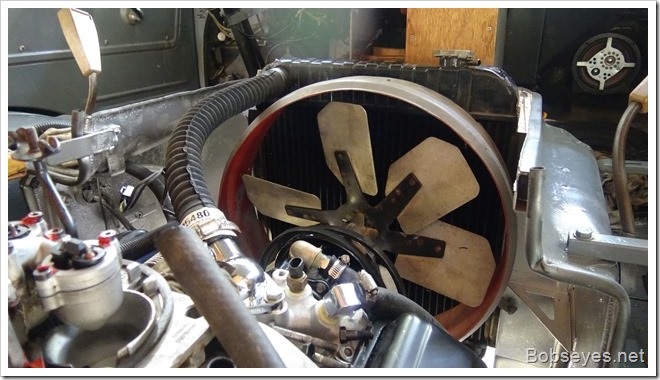 That gas peddle bracket problem
I hadn't thought of a solution to my gas peddle bracket hitting my transfer case shifter, but this morning, I realized I could make the bracket pull horizontal instead of vertical, so that would clear the transfer case rod.
This is the gas peddle bracket that I cut and welded once, but now I have to cut it again to make it pull in the horizontal direction.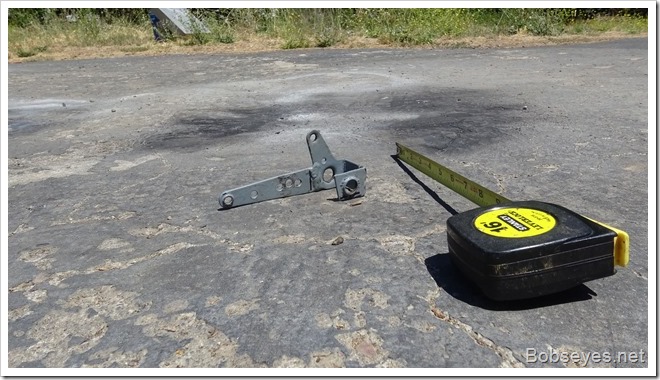 Here's the gas peddle bracket in place and ready to hook things up to it. I need to hook a cable to it that will run the TBI unit. This bracket changes it from a metal rod to a cable which will be installed on the left on that bar there.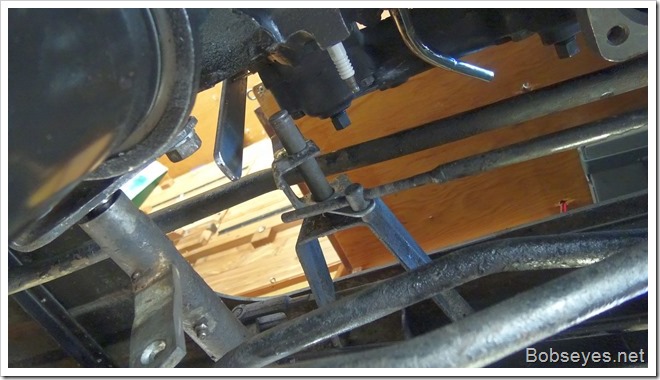 Messing with the transfer case shifting rod
The next thing I worked on was moving the transfer case shifting rod, which is just above the gas bracket. It was hitting the gas bracket and also the exhaust manifold. I really didn't want to mess with this rod as I remember what a pain it was getting the transfer case to shift properly the first time I built it.
Never the less, I took it off and applied some calculated bends in the rod and put it back on. It looks ok, but I won't be able to adjust it all the way until I can move the van. Good enough for now.
Taking a long time
It took a lot longer to mess with this stuff today than I thought it would, but I took my time and am trying to do it right so I don't have any problems later.
Even though today was slow going, I was satisfied with the work I accomplished to get the engine going. It's taking longer than I thought it would, but that's pretty normal for this kind of stuff.
I'll be back at it tomorrow and should get pretty close to engine fire up, I hope, as I'm getting tired of working on this project.
Nice day.
(Visited 236 times, 1 visits today)