Friday February 12, 2016 Guerneville CA.
Shopping
This morning I headed over to Santa Rosa to do some shopping. I went to the Asian market to get some instant noodles and then I went to a couple specialty meat shops to see about getting some meat.
Dead golf cart
When I got home I put the stuff away then my bother Tom wanted me to have a look at why his golf cart he uses for gardening wasn't working.
I measured some things, but I'm going to have to study the electrical diagram to proceed any further.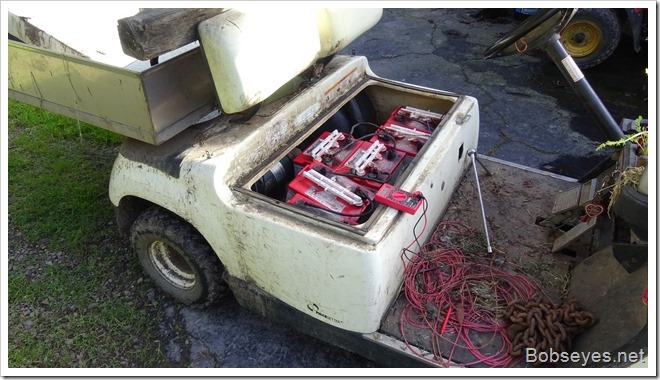 Plant the grape canes
Next I got the grape canes Bryce dropped off the other day. I use the big stick to push a hole in the ground, then push a grape cane into the hole to hopefully grow a new grape plant in a couple years if it all goes well.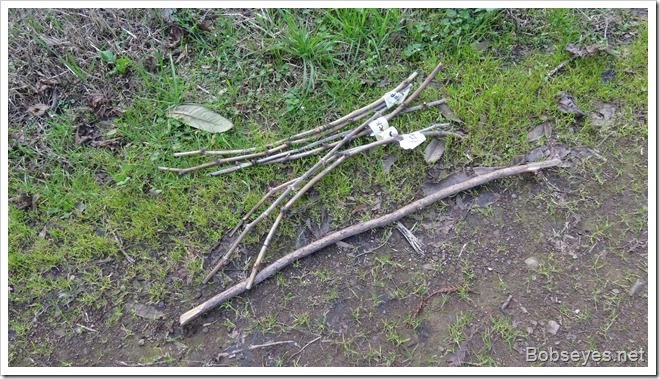 Sitting around the yard
I spent the rest of the day chair hopping around the yard until it was almost dark and getting chilly out.
The daffodils are doing well.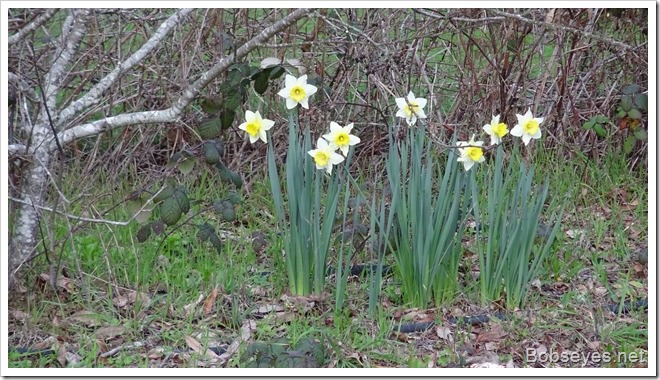 That was my day.
(Visited 88 times, 1 visits today)