Thursday March 3, 2016 Bodega CA.
Salmon Creek Ranch
I could hear it drizzling as I got it going this morning. I headed out to get some more meat at the Salmon Creek Ranch near the town of Bodega CA., about a half hour drive from my house.
I opened their gate and drove on in, closing the gate behind me. Their ranch looks like this as I drove on in.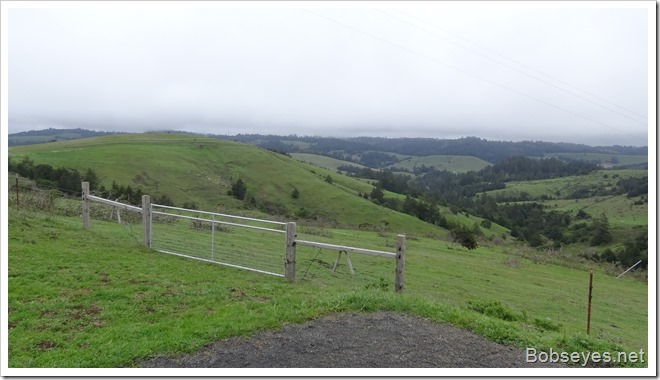 I could see these animals grazing on the newly greened up grasses and I knew they were goats from the last time I was here a few weeks ago.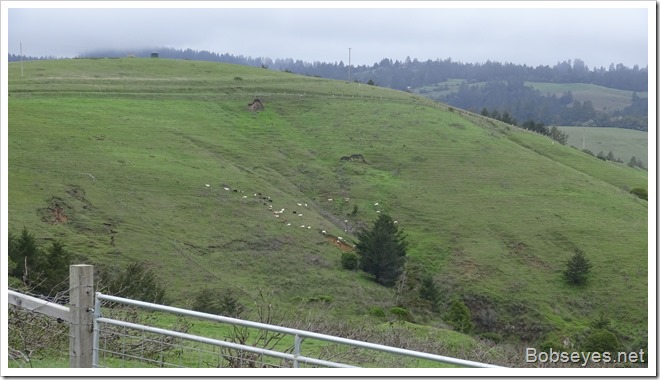 Some of their goats grazing away.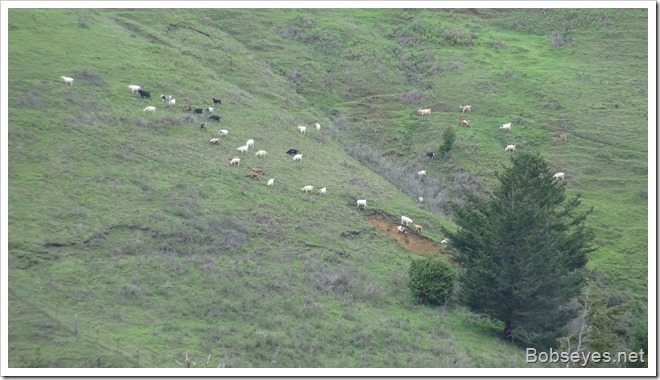 Of course I had to drive by some of their cows. They watched me closely as I drove by, but didn't attack. :O)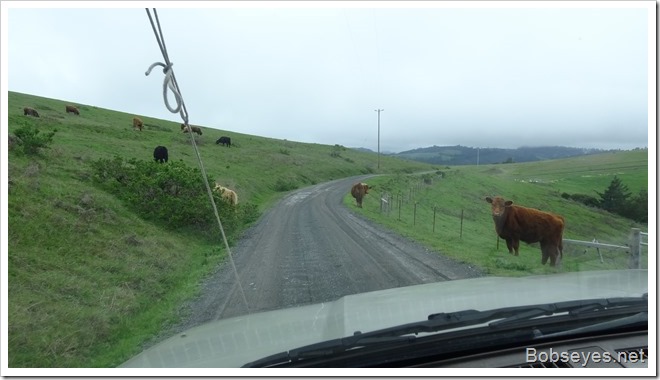 I was especially concerned about this guy as I had to drive right by it. It just watched me as I passed. :O) I might have it on my dinner plate some day.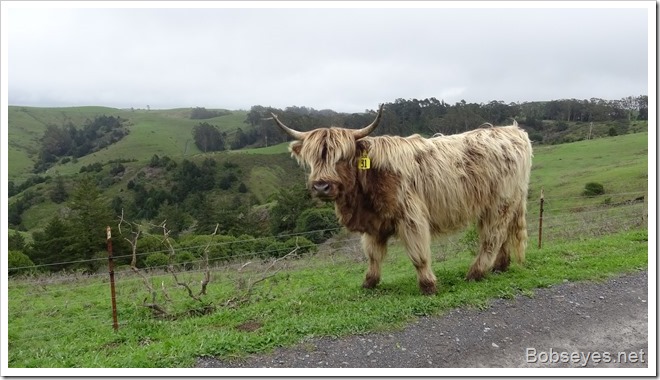 I'm just kidding about being attacked by these guys. I used to help heard these type critters, so I get along with them quite well actually.
As I approached the ranch house area, this field of ducks started to move away from me. One of the things the ranch raises is duck eggs which apparently they lay in the grasses, so finding them is an Easter egg hunt.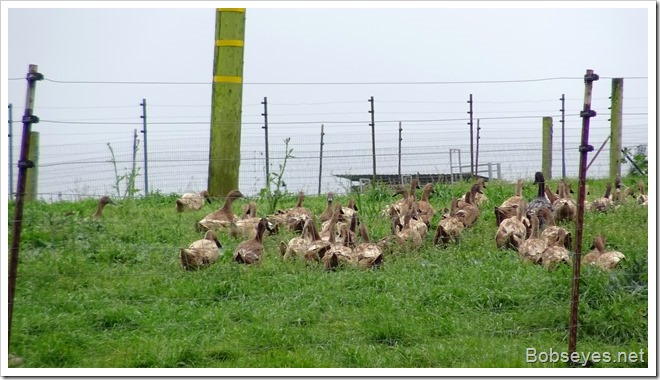 I talked with Lesley and we got my meat order together and I headed back out the road to the highway going past this big dog who was checking me out. They have a number of these big dogs watching their animals. And some of them are for sale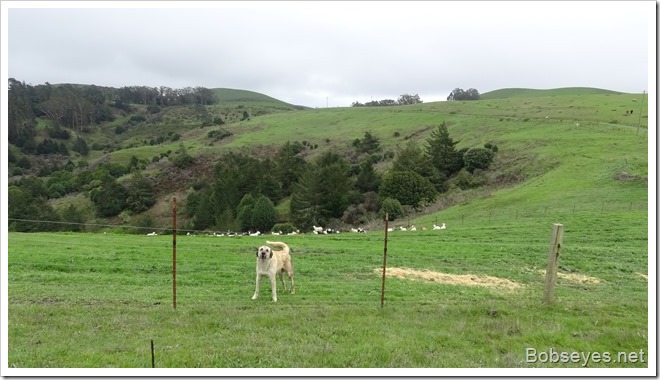 Jenner overlook
I decided to go by Jenner on the way home and check out the mouth from the overlook.
It was trying to rain a bit as I looked out over the Pacific ocean, over the open river's mouth.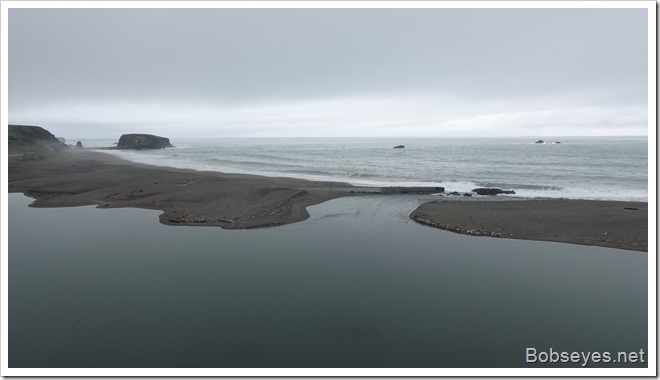 There were a number of harbor seals resting on the beach and the ocean was real rough as I looked from the overlook.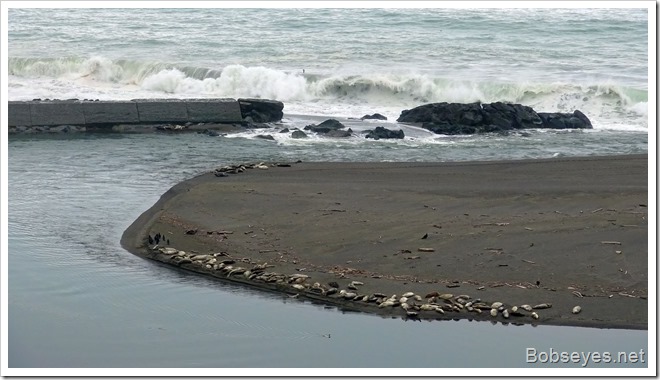 This was my view looking up the river from the overlook.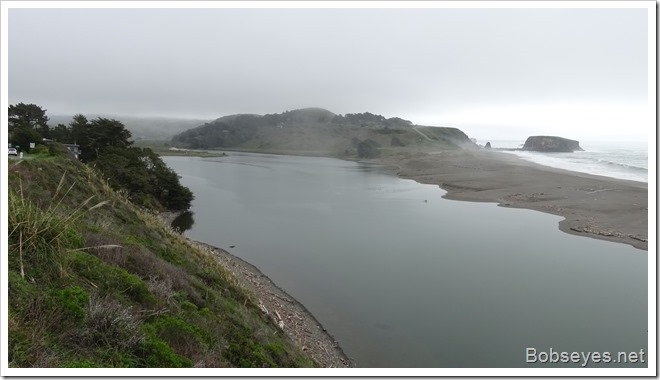 Something new in Jenner today
On the way in to Jenner, I noticed something different today so I took a picture of it on the way out.
See it?
After many years, Jenner finally got a much needed cross walk installed which might also help slow traffic down just a bit.
I drove on home and put my meat away and hit the couch for a nap and that was my day.
(Visited 225 times, 1 visits today)