Thursday February 25, 2016 Jenner CA.
Looking like another nice day
The sun was out and the wind was down as I put my boat in the water today at Jenner.
I paddled across to Penny island to this spot and sat around and napped a bit.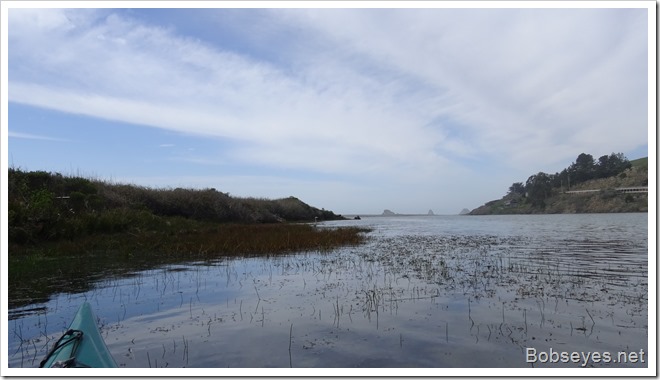 I moved down along the island and pulled into several spots and mostly just watched and rested as I seemed to be a bit tired out today from a restless night with the hives and itches.
Rough ocean
Eventually, I paddled across towards the river's mouth area. I could hear the ocean pounding on the beaches and rocks and see the waves breaking too. The ocean was real rough today.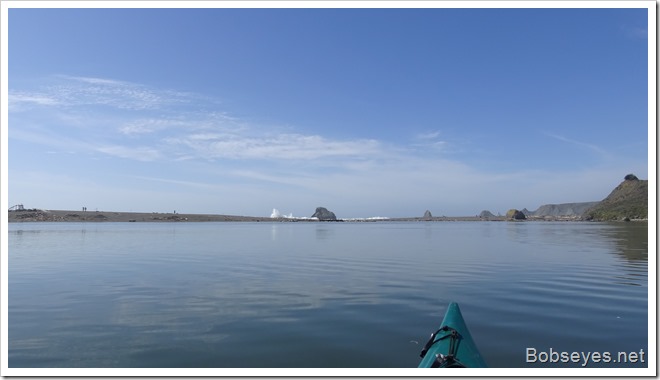 Lots of ocean waves were breaking over the jetty.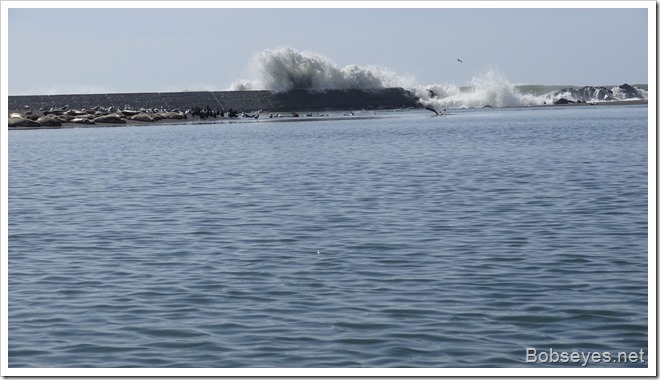 There were the usual harbor seals resting on the beach.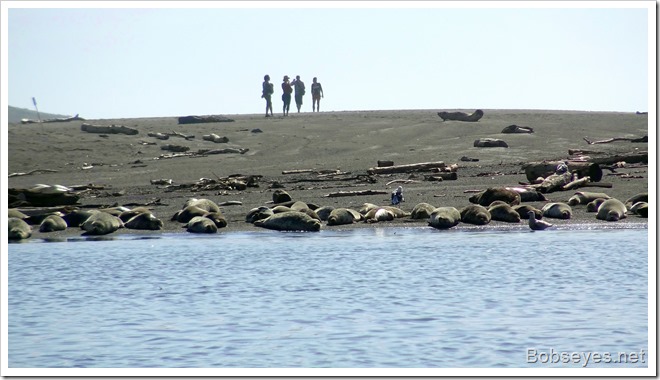 Another group of harbor seals with some merganser ducks swimming around in the river water just in front of the open river's mouth.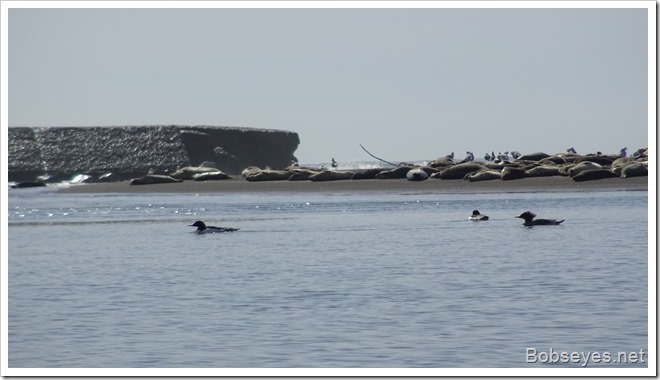 I hung around the mouth area for an hour or so watching things and napping a bit.
Eventually I started back up the river going past these merganser ducks.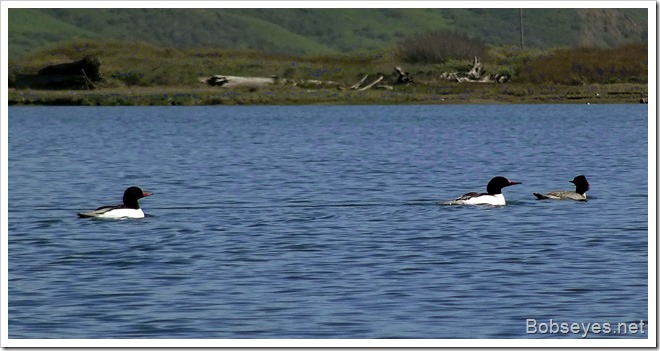 Headed back to Penny Island
I'm paddling back over to Penny Island here.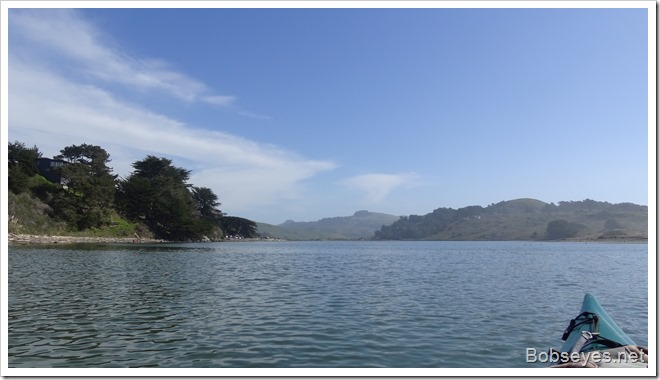 I paddled up along the island's north shore taking my time. I paddled up close to this pair of mallard ducks before they took off.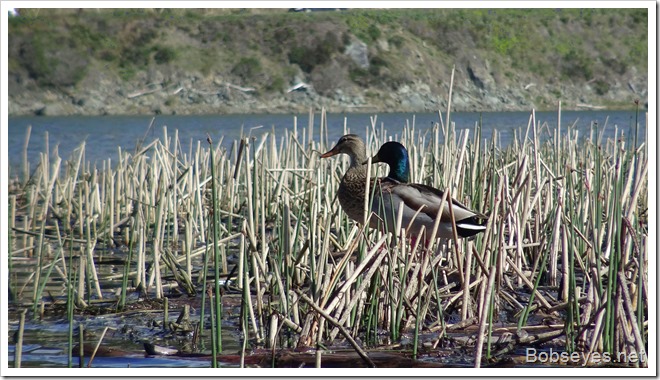 I sat in this spot for a half hour or so then headed on in for the day.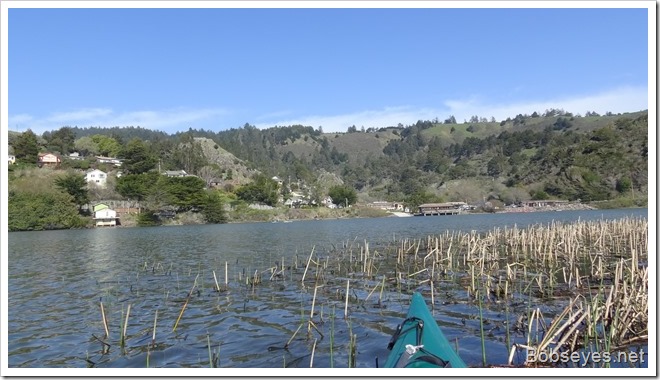 I took my boat out of the water and drove on home.
Puttered around the yard
A nap was first in order, then I puttered around the yard doing some spring clean up here and there and before I knew it, the sun was going down.
That was my day for another nice one.
(Visited 389 times, 1 visits today)