Sunday July 24, 2016 Guerneville CA.
Finishing up
I stayed home today to finish up what I needed to do to it to be ready for the new engine. I only had a few things to do, but it took all day just the same.
I worked in here rerouting the propane lines that run to the different things that need it in my van.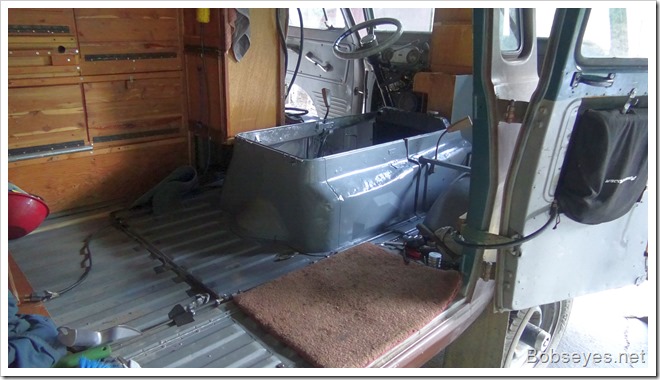 Here's were the propane line comes into the van. I had to redo this to get it out of the way of the engine compartment now that the compartment is split and I can remove it, things need to be out of the way of doing that so it's easy to do.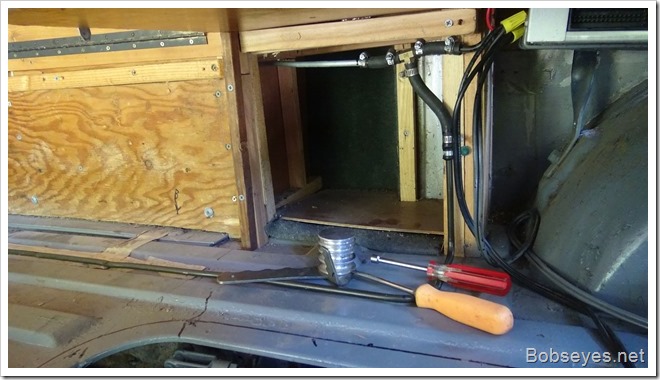 It came out pretty good and neater than it was before. I have some flooring that covers the pipes up.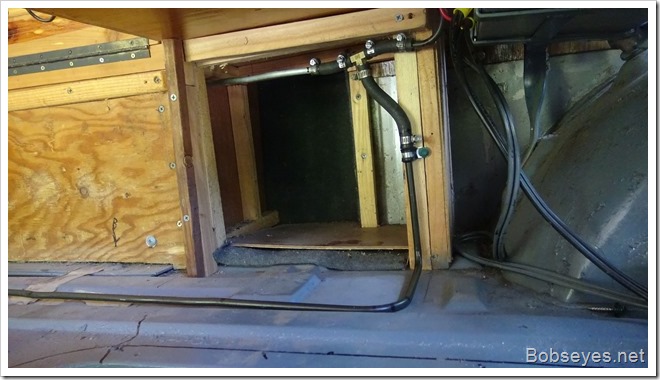 No bumps in the floor
I had to run some more piping to finish that job. I found some metal fasteners in my junk and fastened the pipes all down so they would stay in place and not cause any bumps in my floor.
I'm ready for the new engine
I finished painting everything I wanted to paint so all that stuff is ready to go. I think I got her all done and am ready for the new engine when it arrives soon.
Plums for drying
I went in for a nap and something to eat then went back out and got this bucket and filled it up with these real tasty plums. I dried some last year and they were great.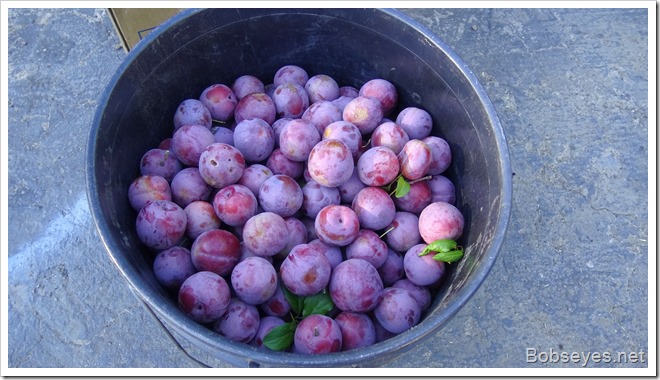 So I dumped them in this big cardboard box, but there were too many so I found another tray for some. I put them up on my metal roof to dry. Hopefully the varmints will stay out of them.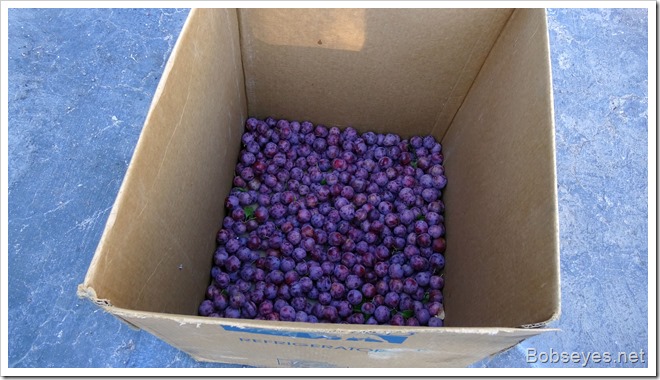 I was thinking of going out for another evening paddle at Jenner, but I was a bit tired out for some reason so just stayed home and enjoyed the yard for the rest of the day.
I should be receiving my new V8 engine tomorrow or the next day if all goes as planned so you know what I'll be doing.
Nice day.
(Visited 172 times, 1 visits today)