Wednesday August 24, 2016 Monte Rio CA.
Stiff breeze blows up the river
Ray was going to meet me at Monte Rio for a paddle, but I arrived first and put my boat in the water. I could see a couple guys fishing so I paddled on over to see how the fishing was. It turned out to be Jessie a blog reader. He was catching small mouth bass I believe and caught one as I watched and released it.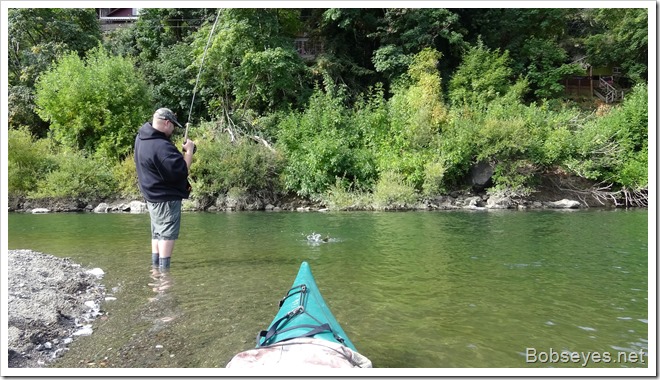 Eventually, I saw Ray pull in at the ramp, so I left Jessie fishing away.
I had paddled over across the river from the ramp and Ray joined me there once he got it going.
Paddling down the river
We had already decided to head on down stream, so off we went at a slow pace. The wind was up a bit to a stiff breeze blowing up the river against us, but it wasn't too bad.
I saw this green heron fly into the bushes just ahead of us.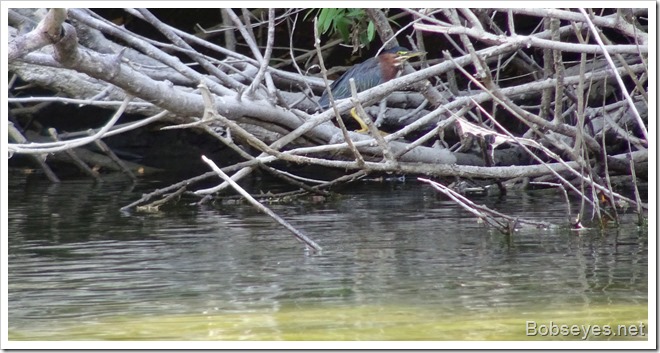 And we went past this great blue heron taking it easy.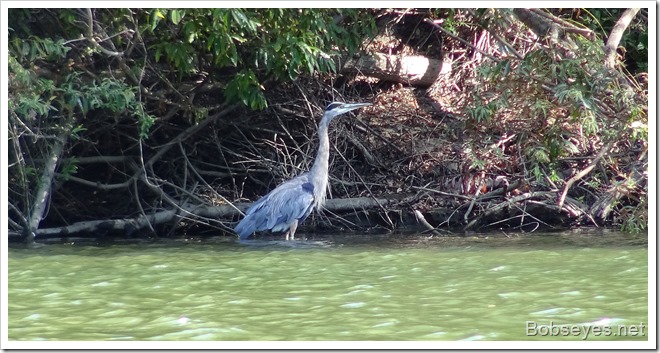 We paddled along here.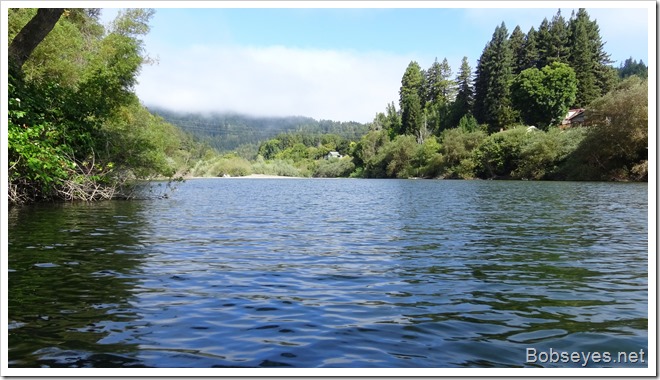 And were headed to the Villa Grande Hole, just up ahead.
Villa Grande hole
We hung around the Villa hole for quite a spell just taking it easy enjoying the day and decided to go down the river a little further so we started off.
We didn't get far and with the wind blowing a little Ray said this is far enough so we turned and headed slowly backup the river letting the wind mostly push us along.
We turned around just below here.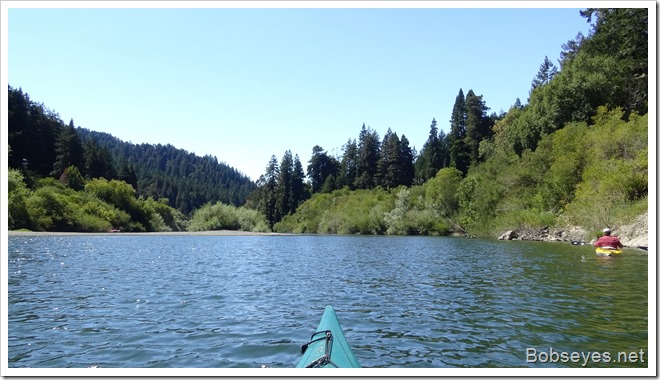 We were letting the wind carry us up the river moving right along.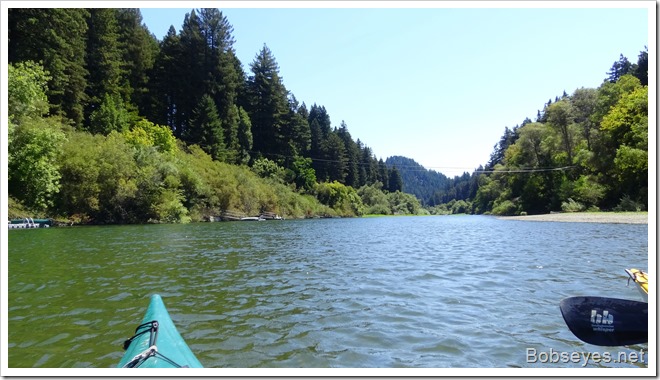 I stopped for a bit in this green weed when this green heron landed right next to me and started fishing.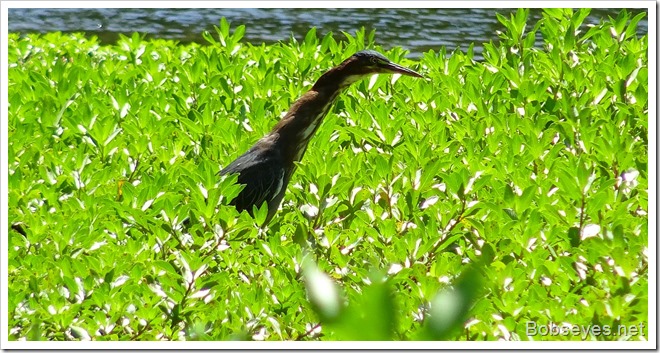 We were just a ways below Monte Rio here, slowly moving up the river.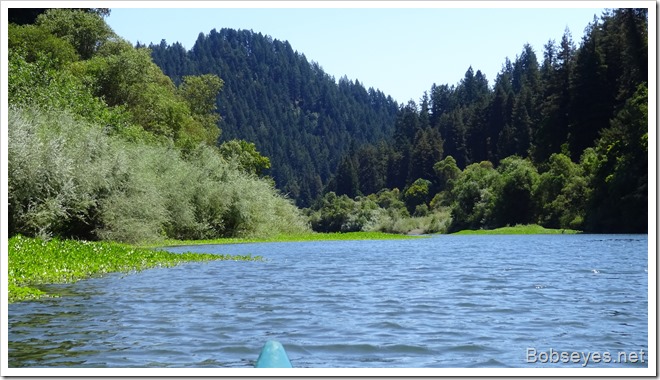 This female mallard duck swam over near me as we drifted by.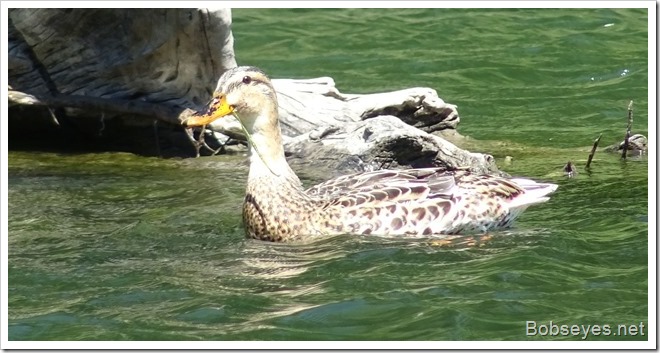 And we went by this female merganser duck with the cormorant drying it's wings.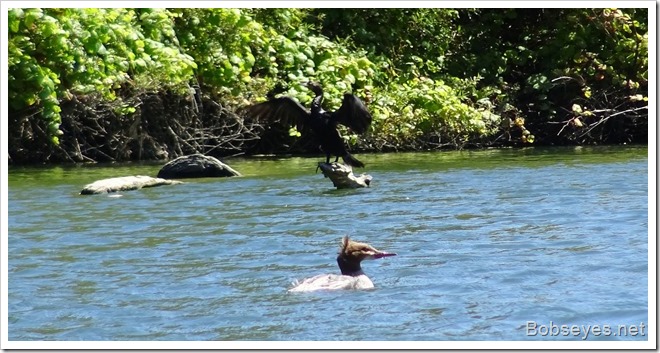 We were paddling along here when about forty canoes and kayaks came paddling down the river. We pulled over and watched the entertainment of a bunch of school kids going by.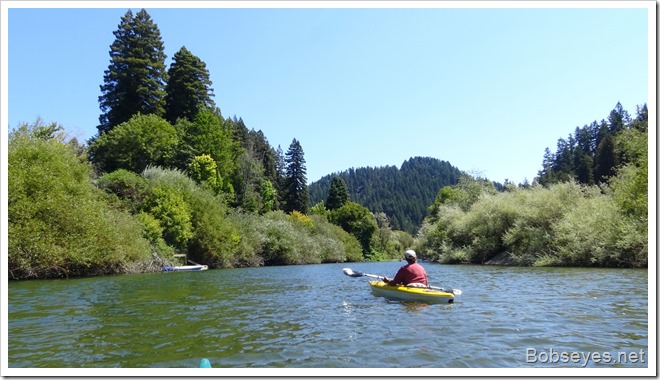 We made it back to the boat ramp and went on home for the day.
A day off from the van project
A nap was in order. I decided to take the day off from working on the van project and just puttered around and took it easy for the rest of the day.
Strawberries instead
I sorta had strawberries on my mind so I walked over to my brothers strawberry patch going over this creek that has dried up for the summer. No beaver, no water, simple as that. :O)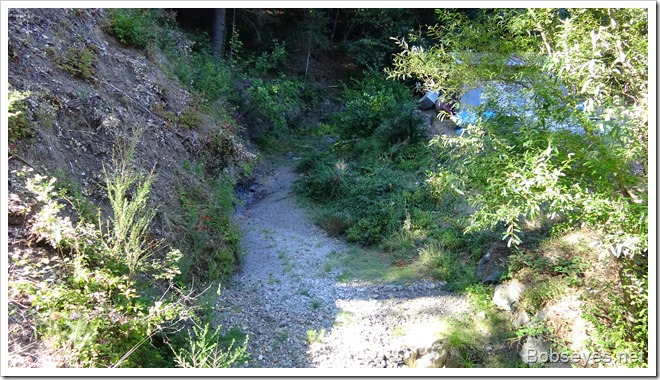 Also means no fish either.
I found the strawberry patch and ate my fill and then headed on home for the rest of the day.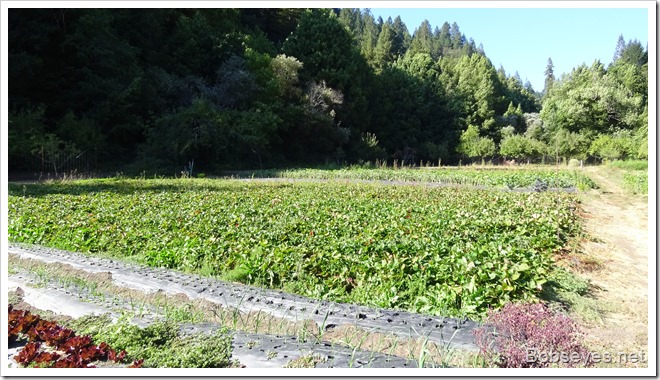 Nice day.
(Visited 229 times, 1 visits today)