Wednesday August 3, 2016 Jenner CA.
Paddle and hike with Ray
Ray was at the boat ramp as I pulled into Jenner this morning and put my boat in the water.
We paddled across the river to Penny Island and sat and decided what to do today.
Up the river
We decided to paddle up the river a bit and then go for a hike up the Buzzard Rock trail to the ridge top as we hadn't been up that way in quite some time.
This was our view as we paddled across the river to Penny island looking up the river.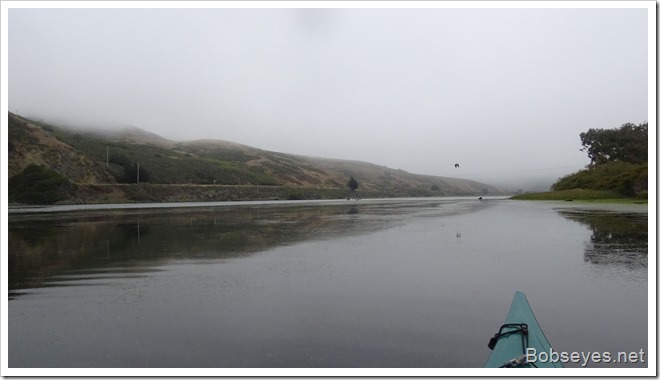 We slowly worked our way up the river going by here.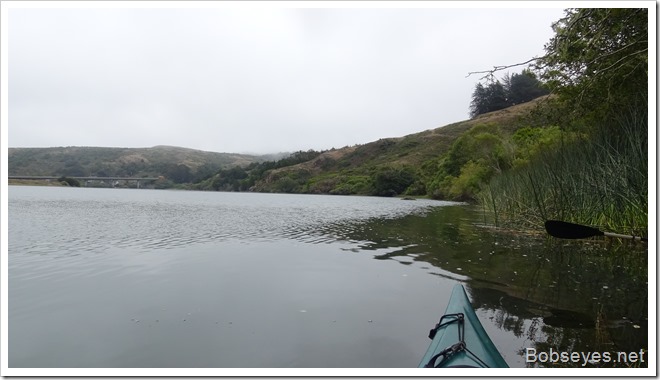 We plan to hike here
Our plan was to paddle up past this spot called Muskrat and then return to this spot to hike up the hill where the grasses are.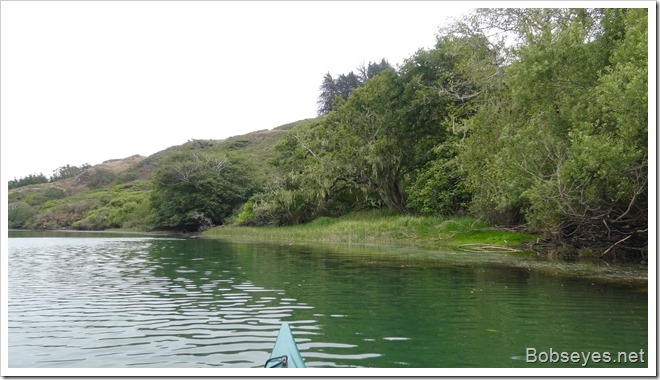 We paddled up to here and then went back on down to Muskrat where we put ashore for our hike up the hill.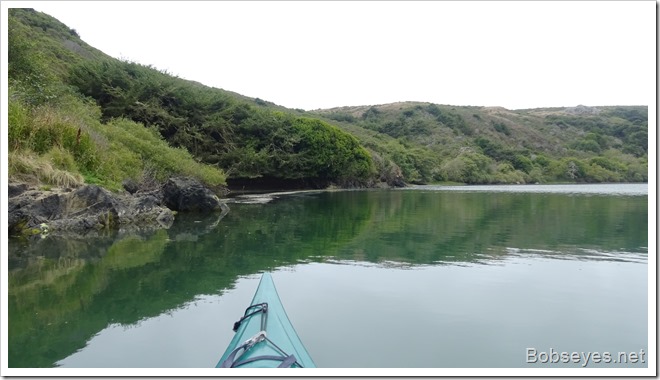 Uphill views
Here's the view from the first spot we could look out to see the river once we made it out of the trees and brush, looking down river. That's Buzzard rock there on the left.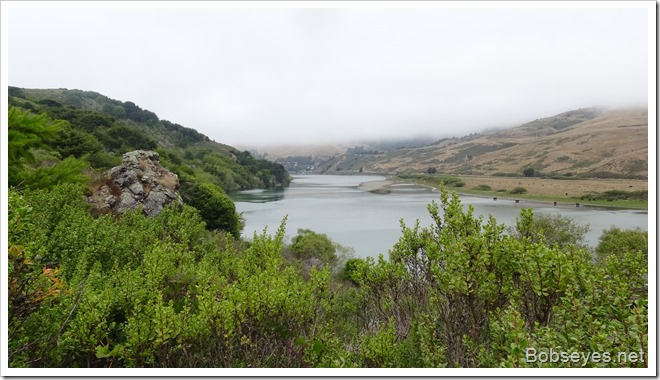 This area is very heavy in poison oak which Ray and I don't catch. We popped out into this opening on the way up. We mostly follow real old animal trails up through the trees and brush.
Sometimes we'd get a spot where we could see out on the way up, looking up the river.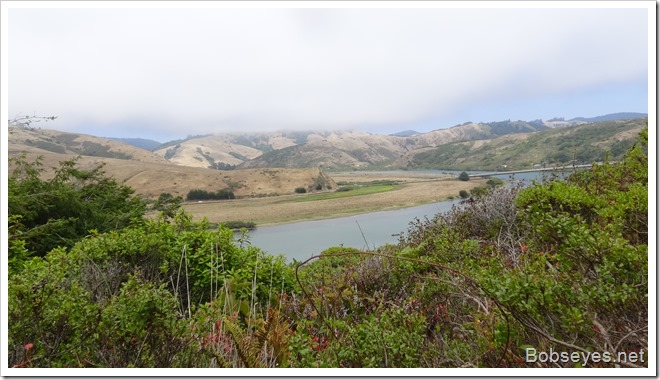 One of my favorite rest spots
We made it to one of my favorite spots. It's a rest area. I sit on top of the soft grasses there under the big fir trees.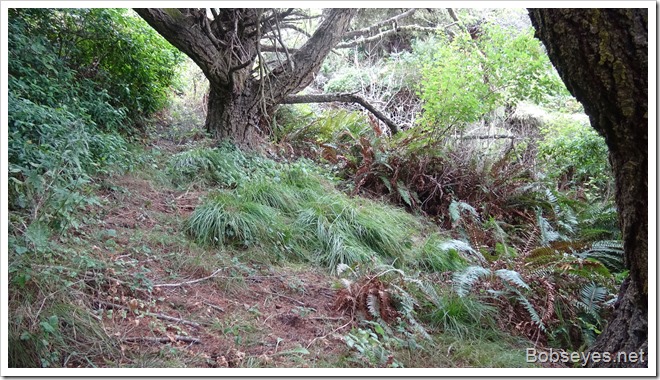 Ray was coming up behind me.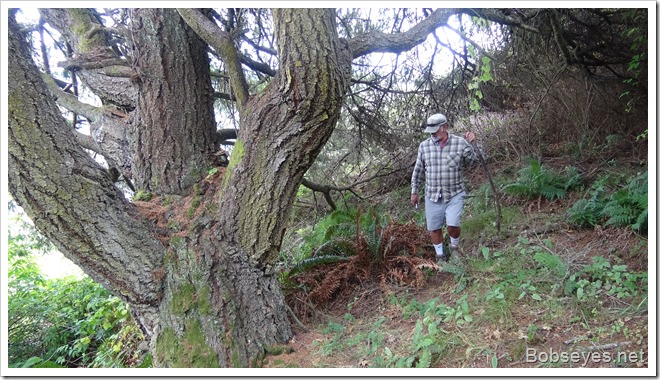 Animals watering here
Just above that spot we went through this fern area. There is a small creek that goes through it that had some water holes in it that the animals appeared to be using.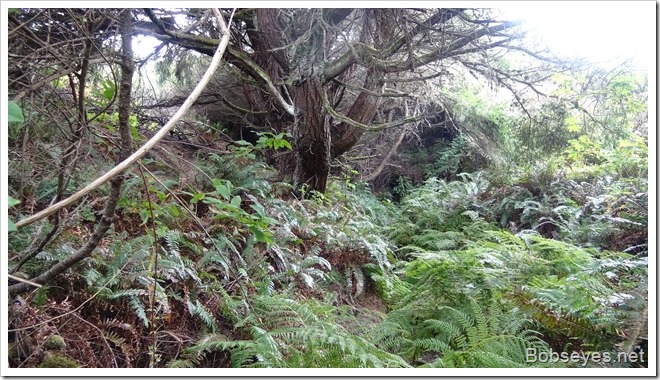 This is one of the beat down animal trails that was just above the water hole area. It's really beat down by recent animal activity.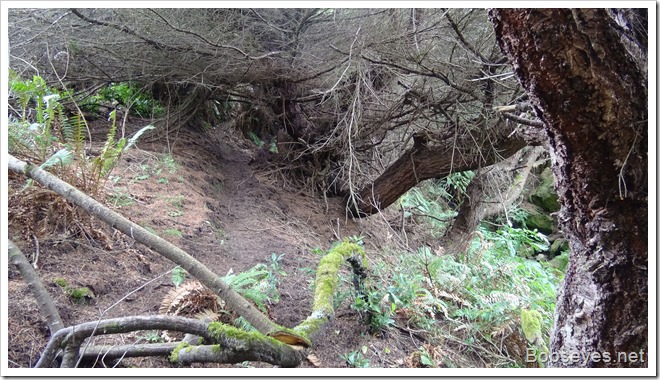 We went through these trees as we approached the top.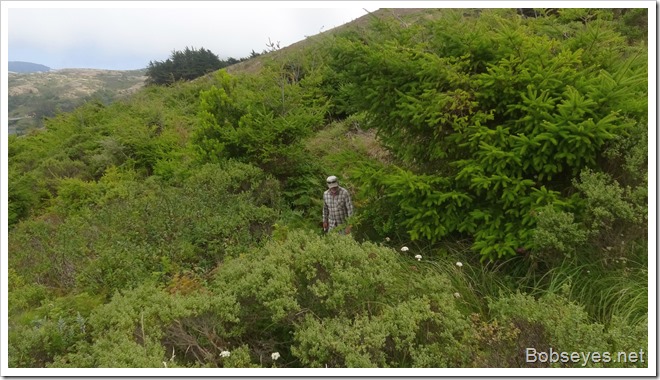 Ridge top views
This was our view down river as we got to the ridge top where we rested and enjoyed the views.
This was our view of Paddy's Rock and the gravel bar behind it. There's usually lots of birds on the gravel bar.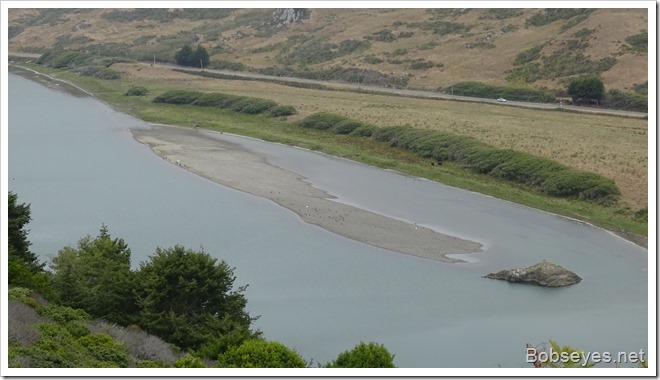 And this was the view up the river to the bridge at Bridge Haven, or Highway 1.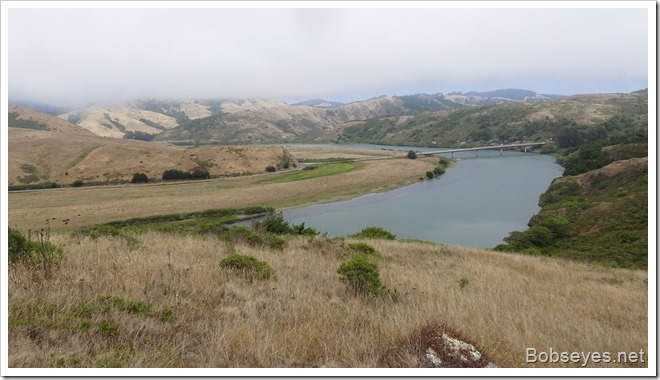 Ray said that was enough for him so we started back down through the animal trails, back to where our boats were here.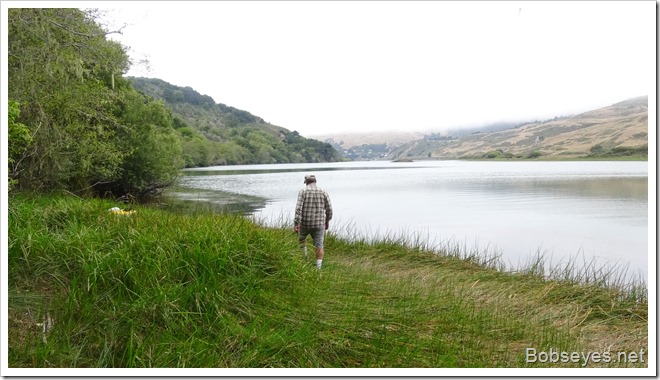 On the way paddling back down the river we went by these pelicans and cormorants resting on the gravel bar below Paddy's Rock.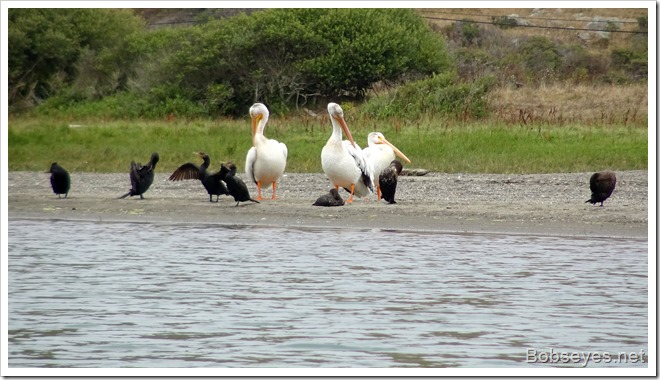 Worn out
We made it back to the boat ramp and went on home for the day. That hike really tired me out, so I had a nap and never did get it going the rest of the day. I was going to do some work on my van, but it just didn't happen.
Hot stuff
On another note, I was cooking up a pasta dish with large pasta noodles. I usually shake a dash or two of cayenne pepper on things, not to make it hot, but to bring out flavors, but sometimes I screw up and open the wrong spout where it just pours out. I wasn't paying attention and shook out a bunch of it in my almost finished product. I was able to scoop a lot of it out, but that there dish was a bit on the hot side. :O)
Nice day.
(Visited 137 times, 1 visits today)