Monday October 24, 2016 Jenner CA.
I could hear the rain hitting
I could hear rain hitting on my roof before I got out of bed this morning, so I took my time.
It was still raining when I got it going. I decided to go on down to Jenner and see how it looked as sometimes it might not be raining down there, even though the weather guy said it would be.
Overlook view
It rained all the way down and slowed a bit as I approached Jenner, but it did look like the wind was up, so I drove on down to the overlook at the river's mouth which looked like this.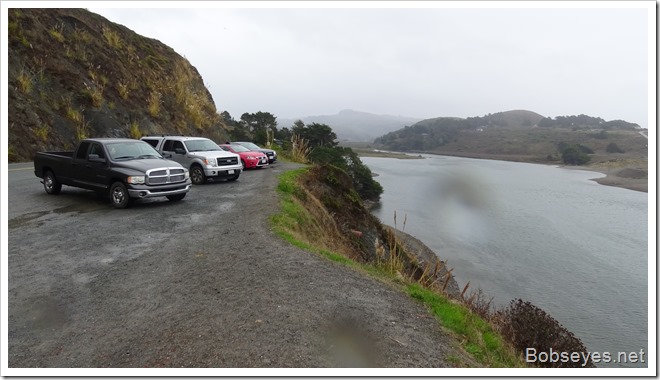 It's was windy and raining lightly when I got out of the car to take these pictures.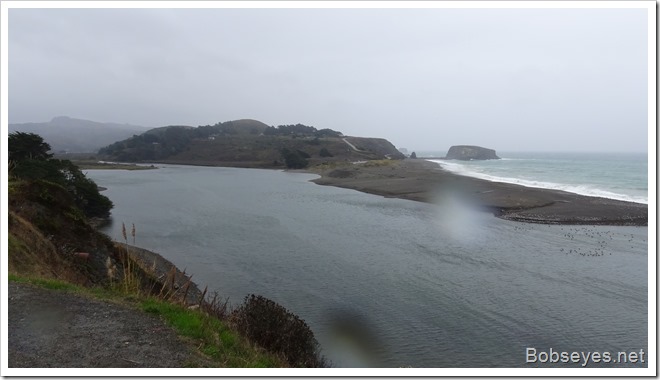 River's mouth is closing up
The mouth looked like it was closing up and there were a lot of birds resting on the shore down there.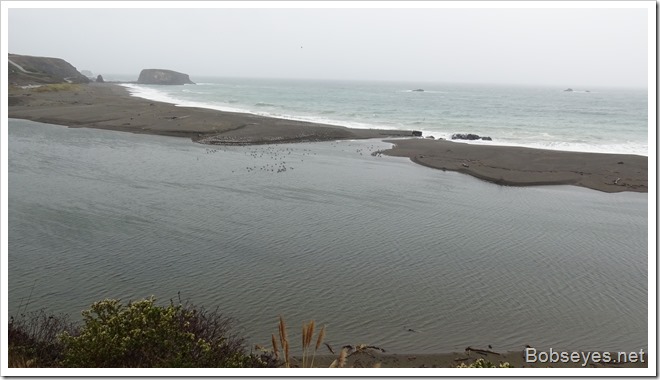 It looked like the ocean had washed a bunch of sand in on big waves closing up the mouth channel.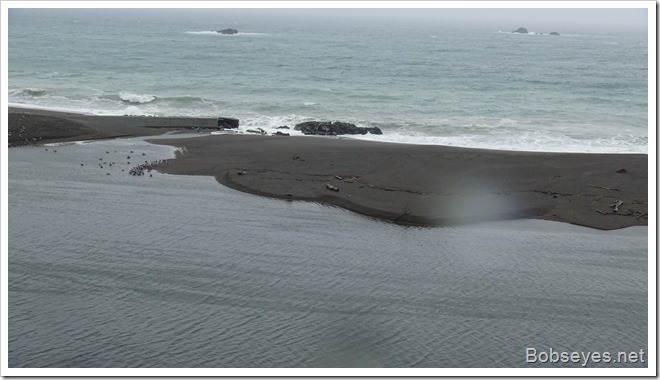 Birds, birds, birds
The only water moving was coming over the sand from the ocean on the waves. Lots of pelicans down there.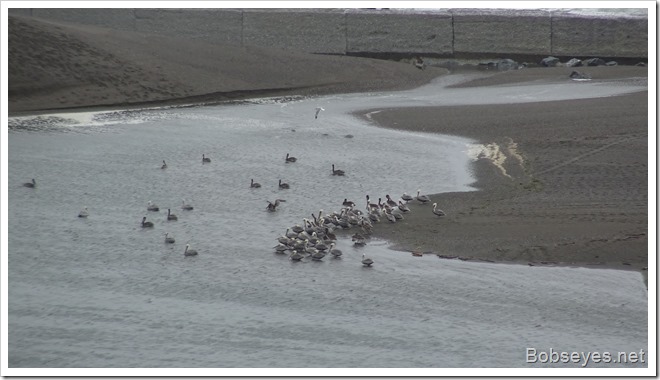 More pelicans, seagulls and cormorants and maybe some other birds too.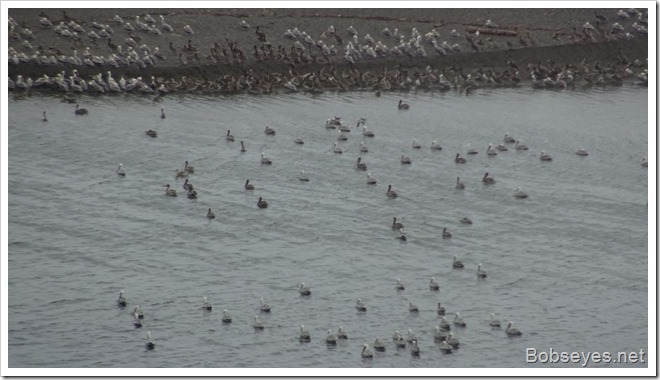 More of the birds resting on the shoreline.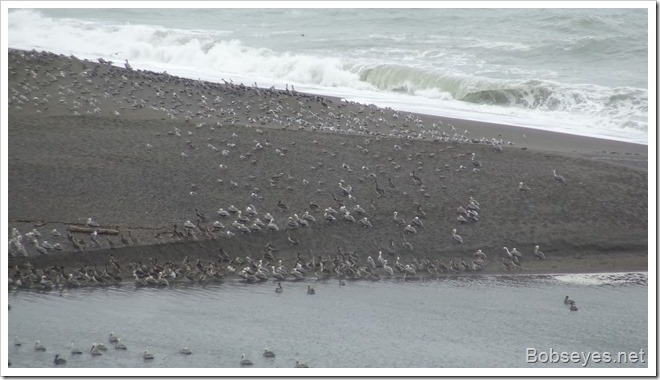 Raining hard all day
The rain picked up and I had to get back in my car and headed on home. I stopped in Guerneville do some shopping and then went on home for the day.
I didn't do much today, just sat around and did a tiny bit of house work and mostly took it easy as it rained hard all day and into the evening too and is still raining pretty good. I did look over my ballet and decided how to vote on things which was a big pain as there is so much stuff to read. I read some of it, but gee, it was a bit overwhelming.
That was my day.
(Visited 211 times, 1 visits today)