Thursday July 2, 2015 Jenner CA.
Ray pulled into Jenner just after I did this morning so we put our boats in the water and headed down towards the river's mouth area as I hadn't been down that way for a couple weeks.
It was a bit foggy, but it was clearing as we approached.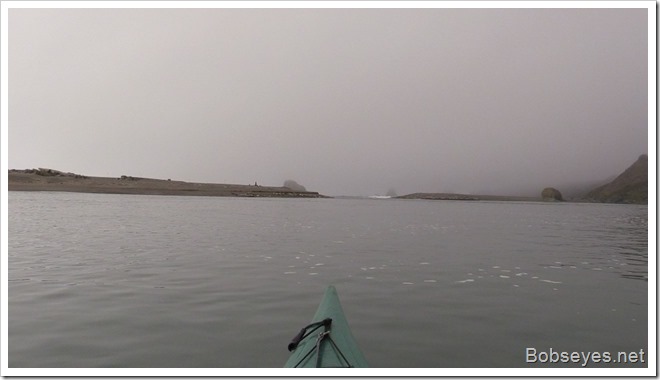 There's always lots of harbor seals in this area. Here's some watching us go by.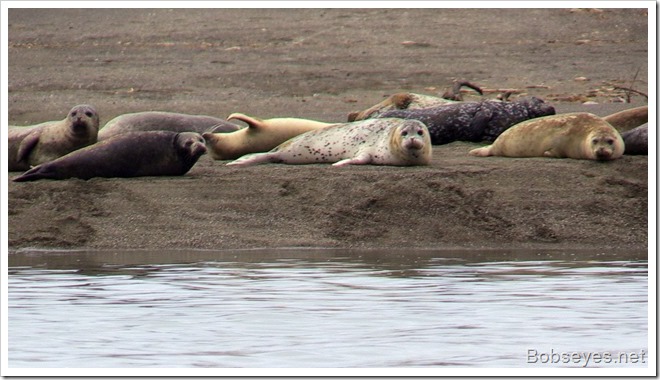 We stopped at the open mouth and watched for a bit. High tide was coming in. Then we paddled on past the mouth and into the area at the end of the river here and sat for a spell.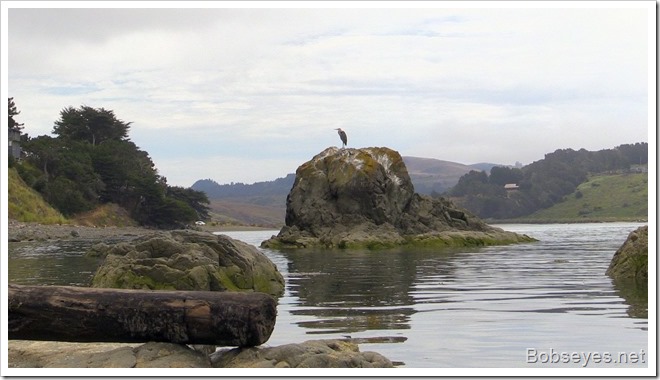 After we tired ourselves out sitting there we headed back up the river taking the Penny Island back channel. I noticed some flocks of my buddy birds flying around. First time I've seen them this year. I call them buddy birds because they sometimes land right by me on the shore line and take a rest by my boat. Little pipers.
Here's a couple of them we went by. They feed along the shoreline.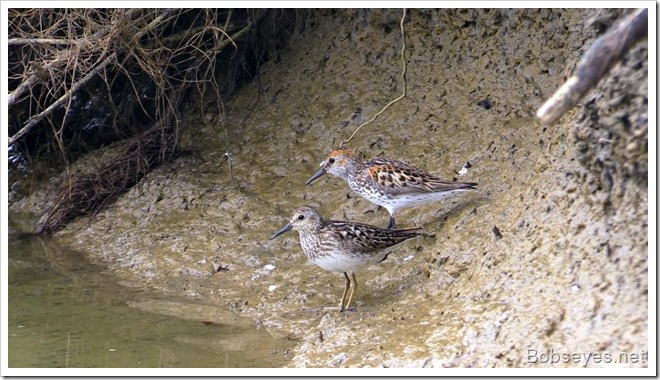 Just above Penny Island we paddled past about thirty white pelicans resting on a redwood log in the water. The white pelicans are back feeding in the estuary this summer.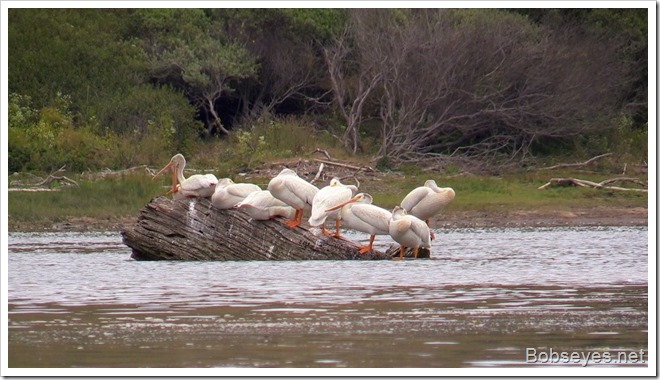 We landed at Swamp rock trailhead here and went to shore for a walk and to eat some wild berries.
Here's Ray eating wild black berries.
We walked up Poison Oak Alley trail which runs along the rivers shoreline. Here's Ray going through the poison oak,……………in his shorts. Good thing we don't catch the stuff.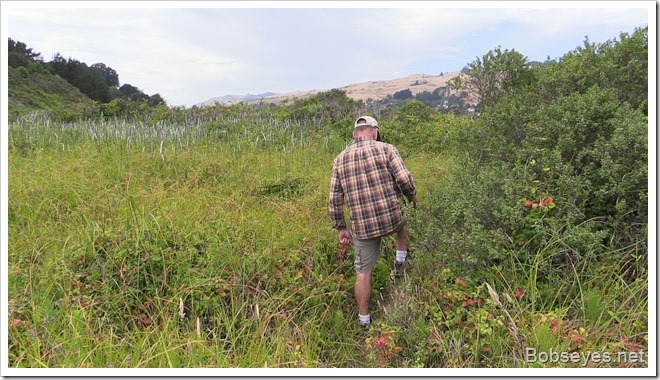 That little walk tired us out, so after that we put our boats back in the water and headed in for the day.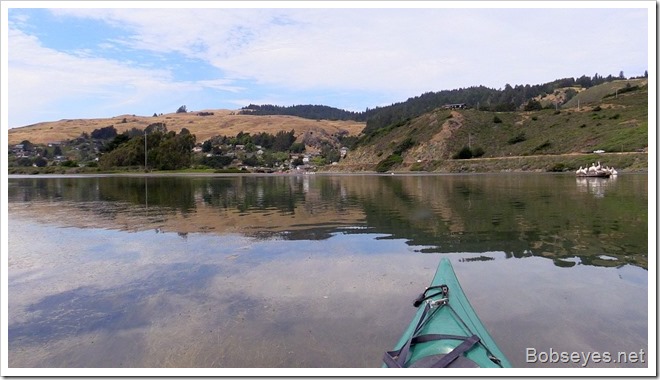 We paddled by some of the white pelicans as we went in.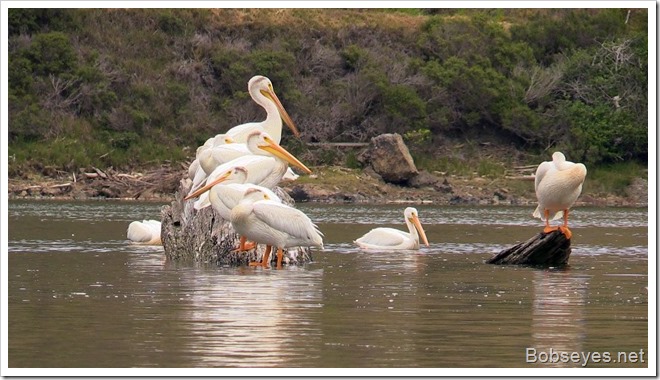 When I got home, I couldn't get it going and was all tired out. I think my recent trip caught up with me, time changes and all. I wasn't able to get it going the rest of the day or even write my blog. Went to bed real early as that was all I could do. Of course that meant I got up earlier and now am writing yesterdays blog. Since this is a holiday, not sure what to do today. I think I should just stay home and putter.