Tuesday November 25, 2014 Jenner CA.
Things were looking good as I pulled into Jenner this morning. The sun was out, the wind was down and there were very few people boating today. I could see Ray and Steve in their boats down near the west end of Penny Island, so I headed on down that way.
As I was paddling down to meet up with them, I could see this same eagle I saw yesterday circling over their heads for a minute or two before it headed on down south towards Bodega Bay.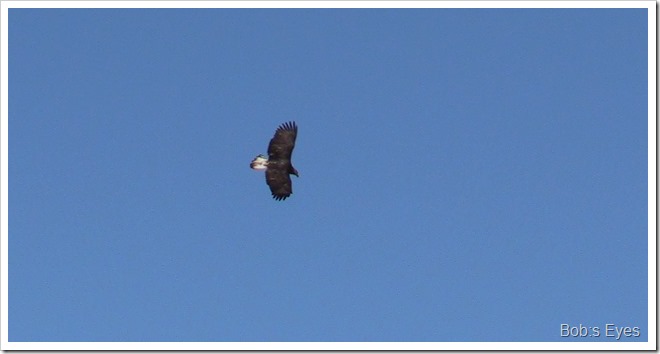 When I caught up to Ray and Steve, I asked if they'd seen the eagle circling over their heads and they said, no they didn't. Good thing they were not being hunted by the bird.
Ray and I decided to paddle up the river to Muskrat beach and go for a walk. Steve went with us, but since he is a poison oak catcher, we left him to paddle around the water as we started up the hill.
This is the spot Ray and I put to shore by the Muskrat Nest beach. There's only room for one boat at a time.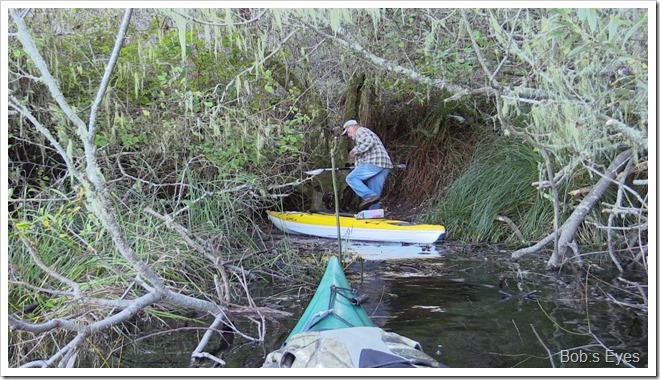 We walked up the hill through a lot of big ferns and poison oak.
Here is Ray as we went through some big trees headed up the hill.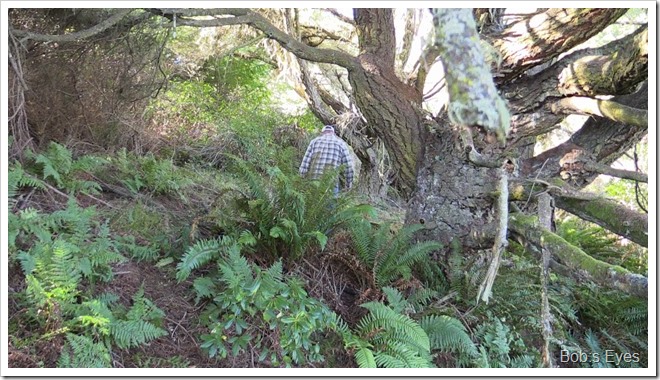 Some mushrooms were starting to pop in the area. Here's some little ones we almost walked on about an inch in diameter.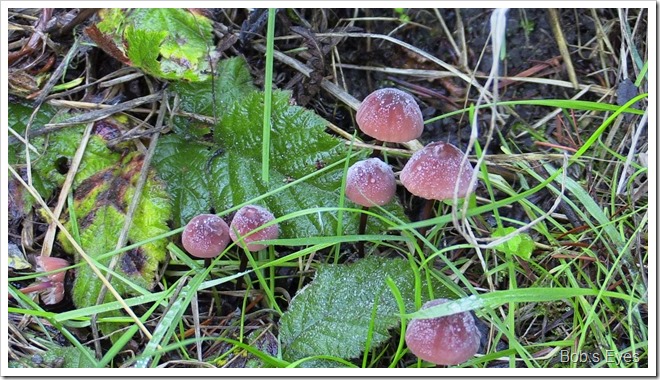 We worked our way up through this ravine to get to the top.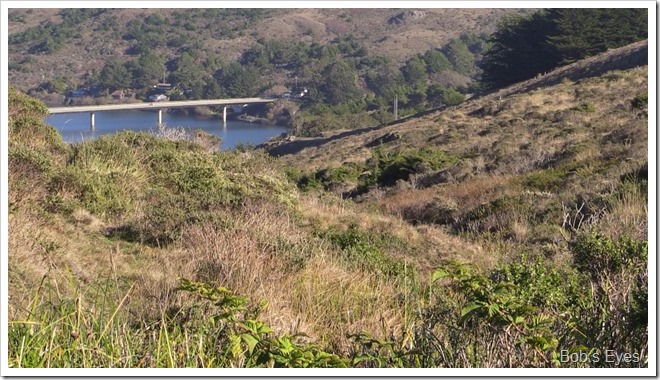 The brown grass is starting to turn green so there were some deer out grazing it near the top.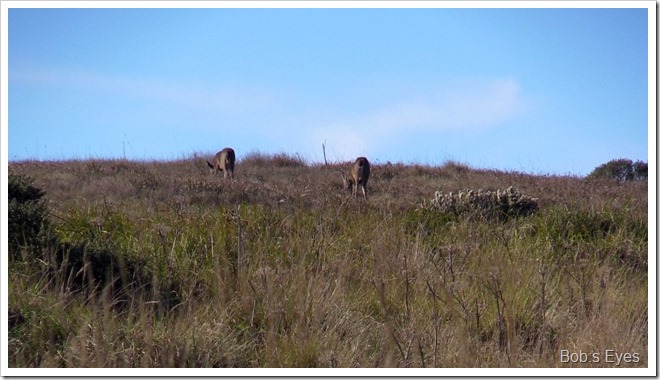 Our view looking back down the river towards the town of Jenner almost to the top.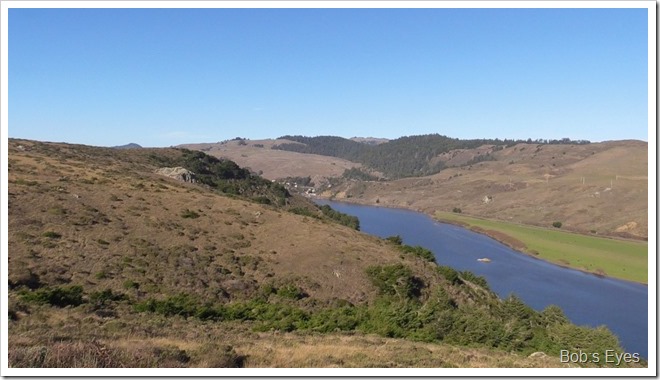 Here is Ray as we headed further up to the top near the top.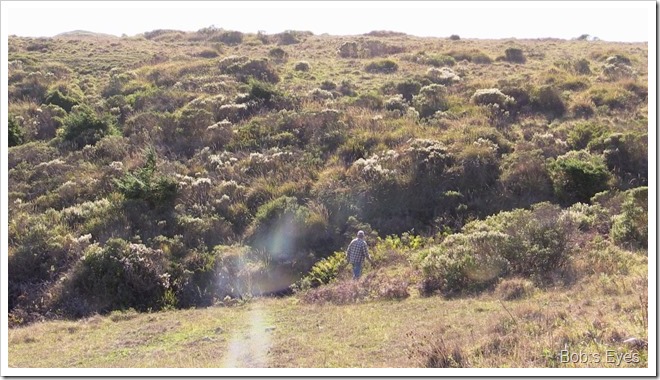 At the top, we could just barely see over the hill looking south on the ocean towards Bodega Bay.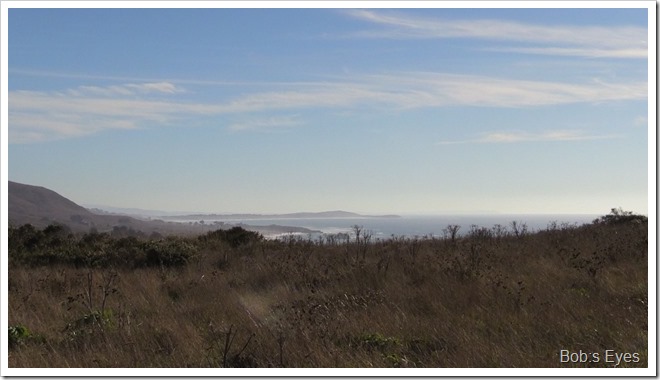 We made it to this big rocky area looking back down over the river.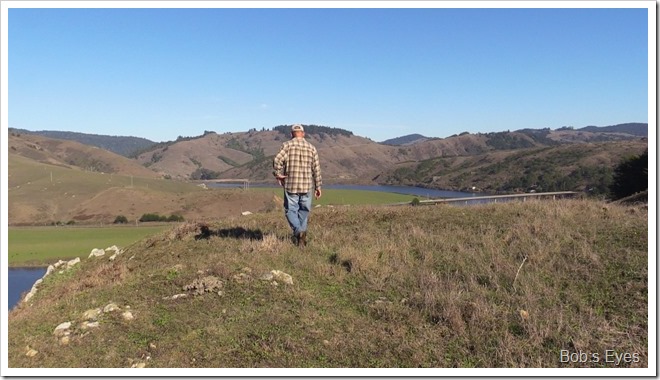 We enjoyed the view from this spot before starting back down the hill to the river.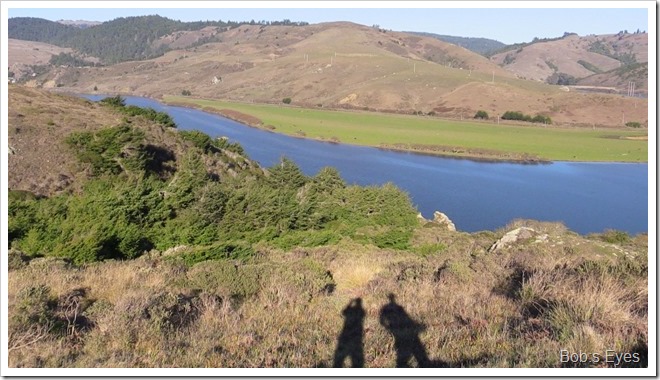 When we got back to our boats we put them back in the water and headed down river towards Paddy's rock where we could see Steve in his boat.
We joined Steve and started heading in where Steve and I left Ray to go home and we headed down the back channel of Penny Island to the west end of it.
On the way, we passed this little grebe that fished in front of us for a bit.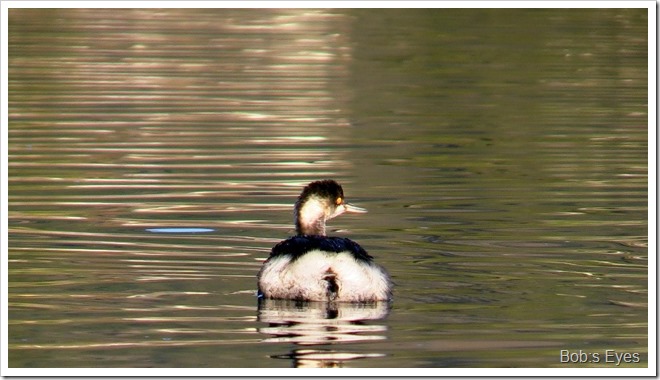 It was getting late in the day as we paddled onto the flooded Penny island to this nice peaceful spot which we enjoyed for a bit before starting in for the day.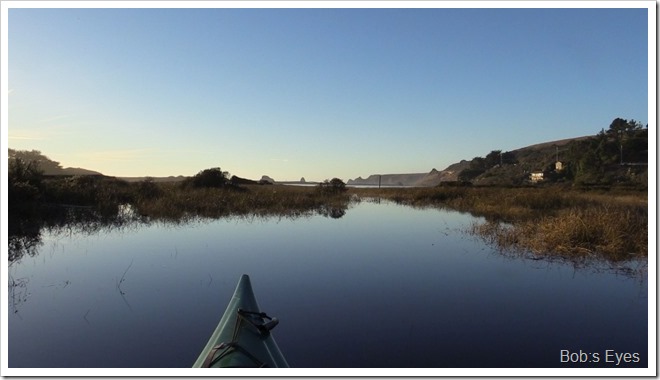 We headed back in for the day and took our boats out of the water and went on home.
Nice day.
(Visited 154 times, 1 visits today)