Friday November 11, 2016 Jenner CA.
Big skies today
It looked like another sunny no wind day as I pulled into Jenner and put my boat in the water. I decided to go down to the river's mouth and see what was going on, so I headed that way down along Penny Island.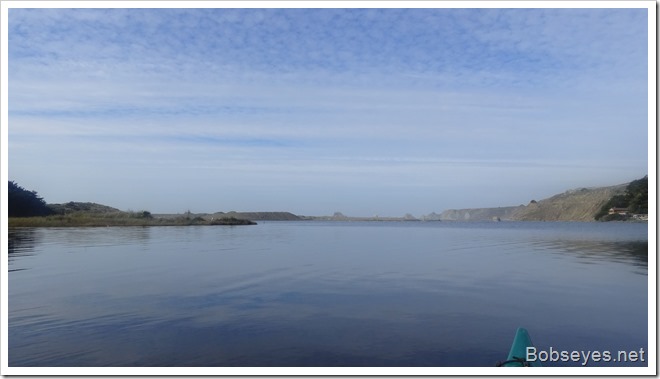 Lots of birds
I worked my way through all these birds.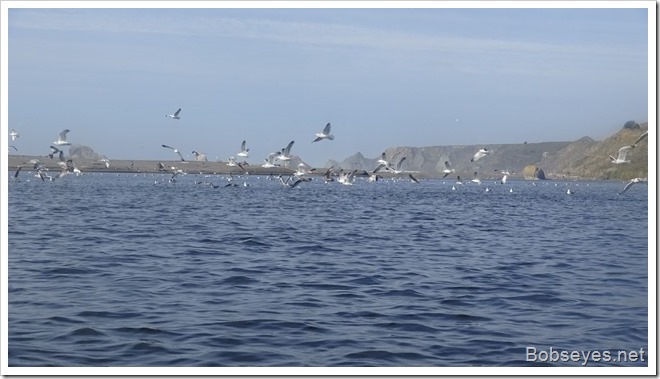 I've noticed these grebes are back for the winter.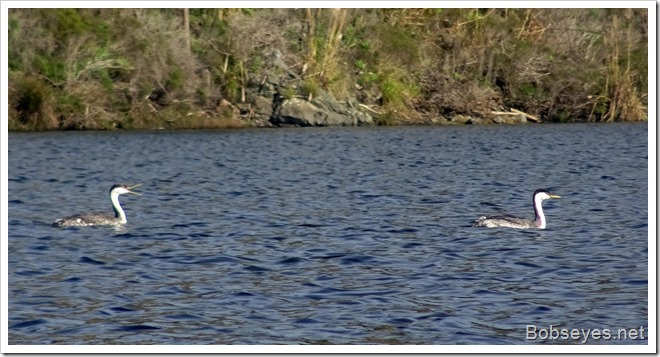 There were some brown pelicans bathing in the water that I paddle by. Some of them took off.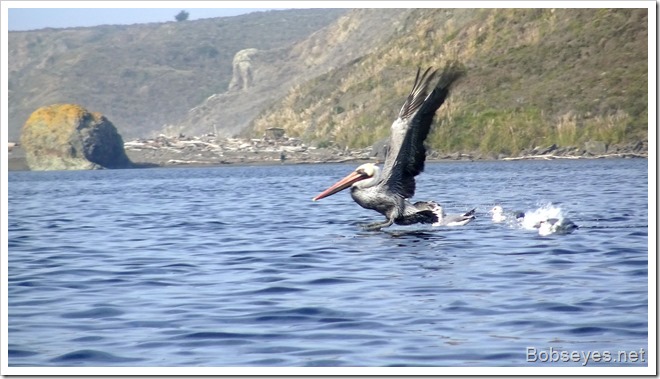 The river's mouth is open wide
I paddled over to the river's mouth and could see it had opened all the way up from yesterdays breaching.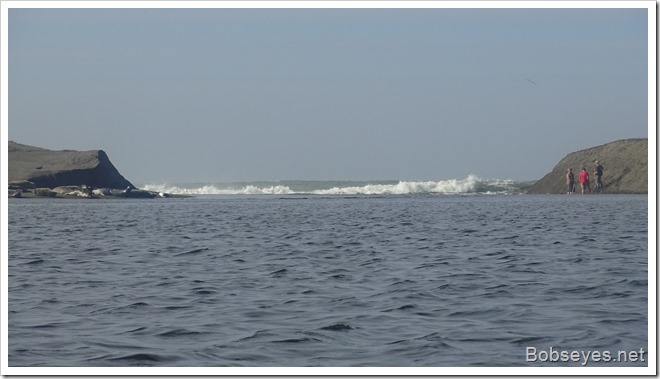 People's bodies make interesting shapes on the beach as they watch the ocean waves.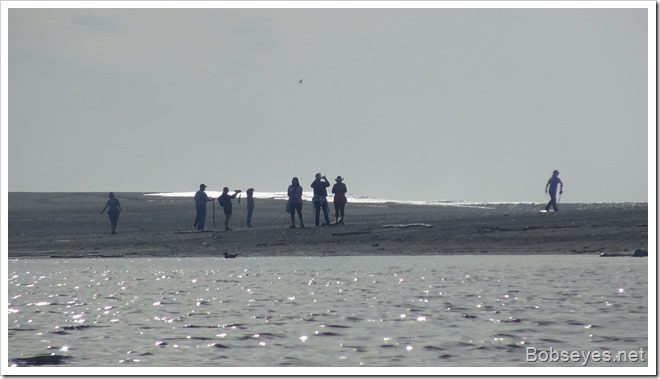 The sky was putting on some nice shows too.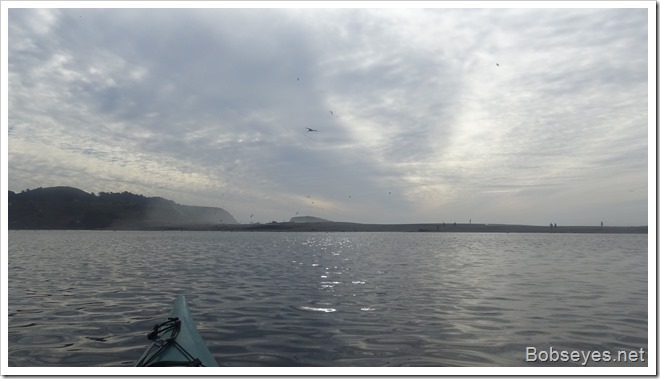 I hung around the mouth for about an hour then headed back over to the lower end of Penny Island. These bufflehead ducks are back for the winter also.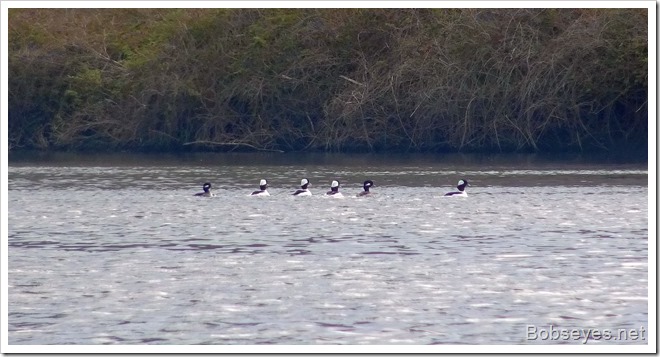 Slowly headed up the river
I paddled up along Penny Island taking my time.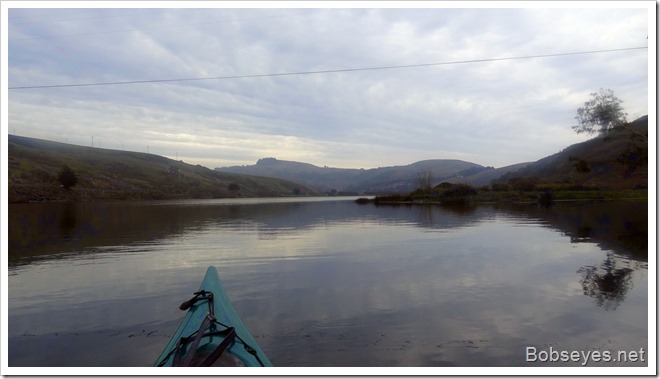 And worked my way over to the river's south shoreline and went up it for a little ways.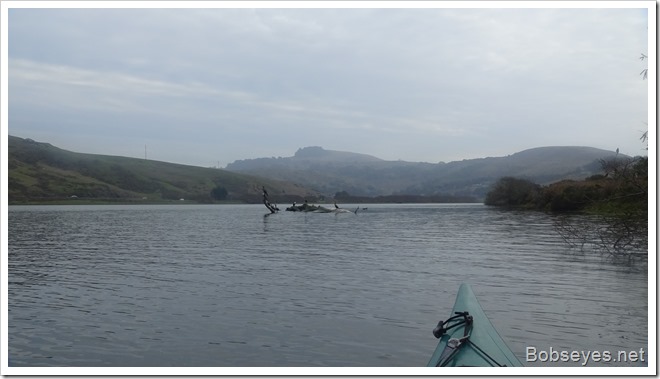 A little walk in the swamp grass
I didn't go far before I decided to go to shore here at Swamp Rock Trail Head which is also a place the Poison Oak Alley Trail goes by. I walked down along here. The place is just full of poison oak, but otherwise an interesting place to walk around.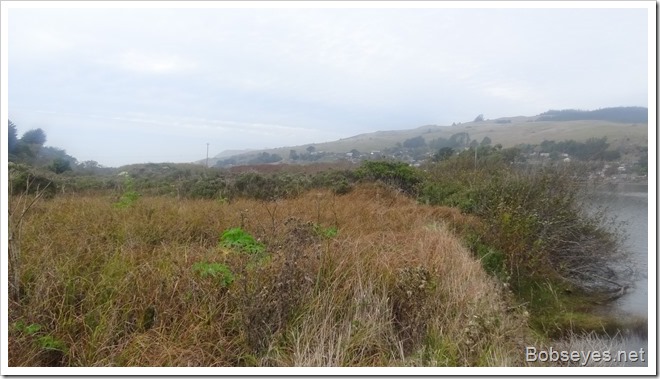 The water goes flat
The little breeze we had today died down too as I finished up my walk and put my boat back in the water. That's the upper end of Penny Island in front of me.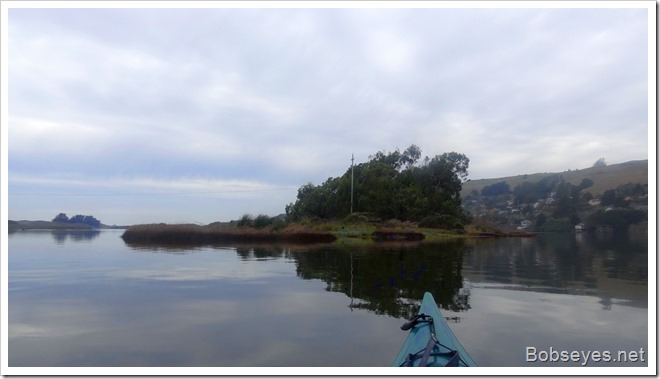 I slowly worked my way back to the boat ramp and went on home for the day. I didn't have much energy left so I just hung around the yard a bit before going in for the night.
Nice day.
(Visited 180 times, 1 visits today)