Saturday June 11, 2016 Guerneville CA.
Remodeling day
Today I was going to work on remodeling the back shelves in my van as I wanted to move the fridge to a better spot to get it out of my face so to speak.
I got my saw out and trimmed some of the boards I had removed from the van which were the old shelves.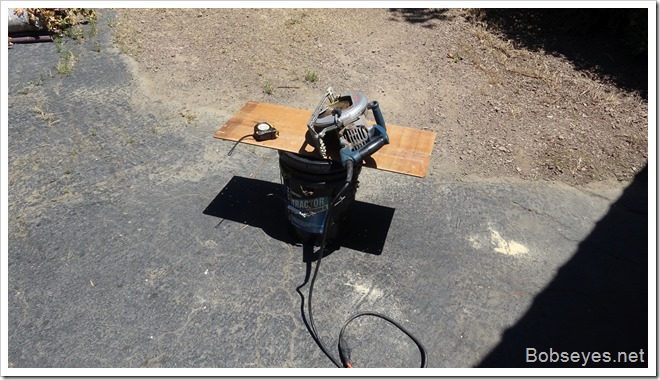 Need to deal with these water jugs
My primary concern besides moving the fridge was to accommodate four of these little water boxes I made to hold my gallon jugs. The wooden boxes are water proof so a leak is somewhat contained and the boxes make it easier to fill the jugs up as it's easier to handle the little boxes than it is to handle each of the twelve jugs by themselves.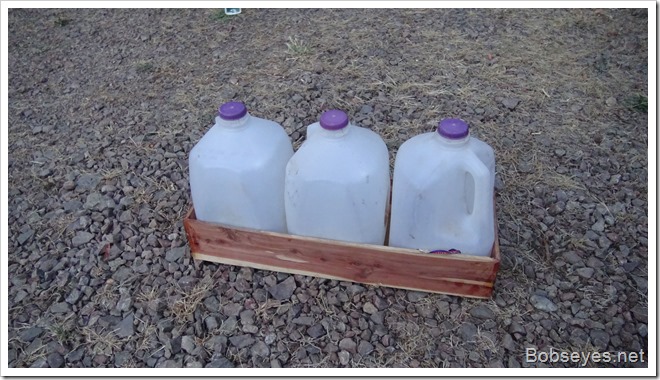 I put this shelve together from the old shelve I removed and trimmed them to fit the new spot.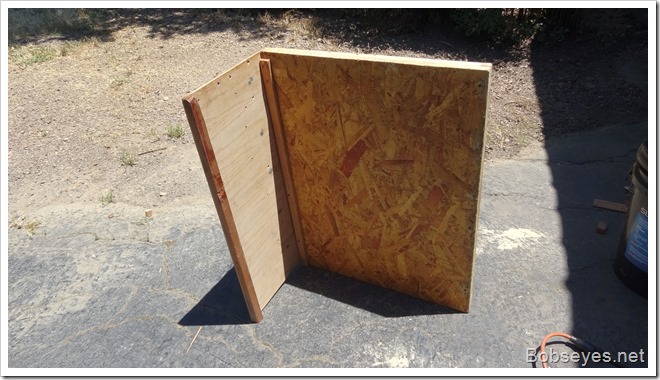 Needed to open up the fridge exhaust vent
One things leads to another. Moving the fridge to the new spot meant I would block it's upper exhaust vent as the van sealing was now blocking it. I put a three quarter inch wooden spacer on top of the fridge to lift the sealing up a bit. Then I cut out an inch from the back side of the box to make sure things would vent well. I just cut the piece off to enlarge the vent in this picture of the fridge containment box.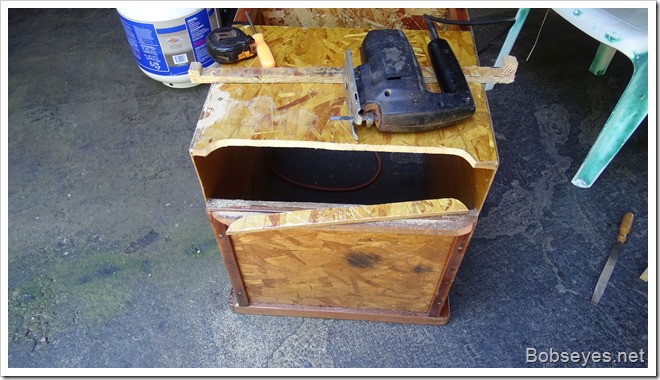 Looks good to me
I put it all together and now it looks like this with the fridge moved back and the controls on the back of the fridge right at the back door. These little refrigerators don't have thermostats, so one has to watch the inside temp and manually adjust the temp in the back. Low, Med, or high, so it's important to be able to get to the back of the fridge easily. My water jugs are also more accessible from the inside now, which is good.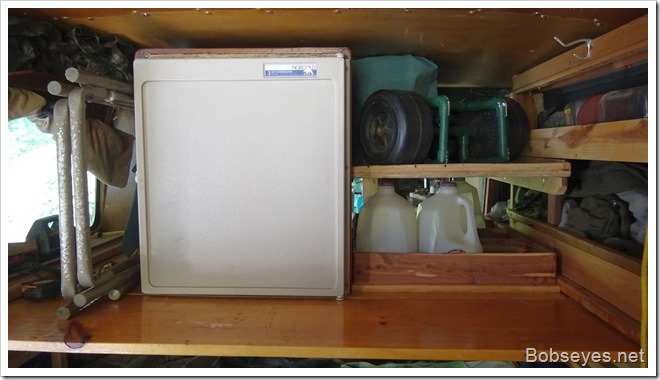 I still have more work to do
Now I'm trying to find places for the other things that I need to store, like my chairs and my Fantastic fan and a few other things, so I still have more work, but mostly I'm pleased with how things turned out. The fridge is out of my face and the water jugs are easier to get to.
I spent the rest of the day taking it easy and enjoying the yard and I also sat in the van for a bit studying how to improve the storage of some stuff.
Nice productive day. :O)
(Visited 129 times, 1 visits today)