Monday August 8, 2016 Jenner CA.
Brown pelican day
The sun was out and the wind was down as I drove into Jenner this morning and put my boat in the water for a paddle. Some fog was waffling around and mostly on the way out.
I paddled across to Penny Island which I usually do and decided to head on down and check out the river's mouth area to see what was going on in that area.
As I paddled down along the island I could see plenty of bird life ahead.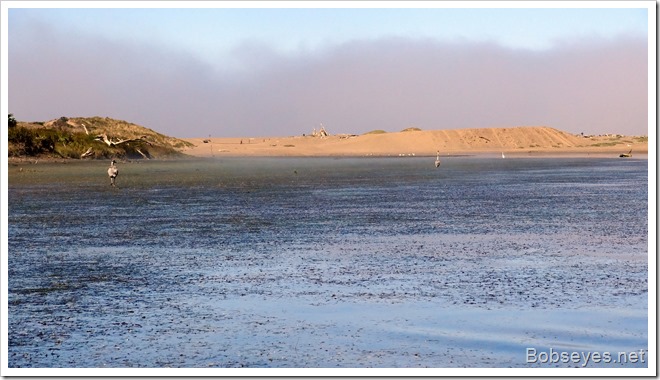 These geese were honking noisily as they flew on by headed on up the river someplace.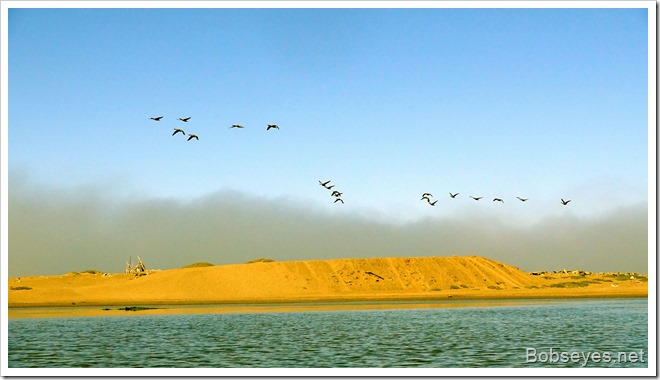 Stopped to talk with John
I paddled on down and stopped at John's house and shot the bull with him for awhile. This egret was fishing away in front of us as we talked away.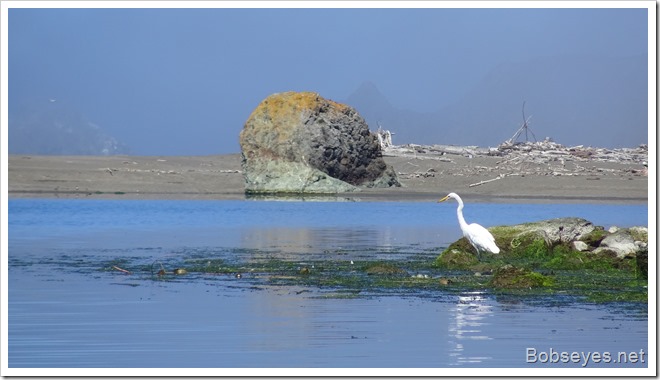 Fogs moving out
From John's house I could see the open mouth as the fog was leaving the area.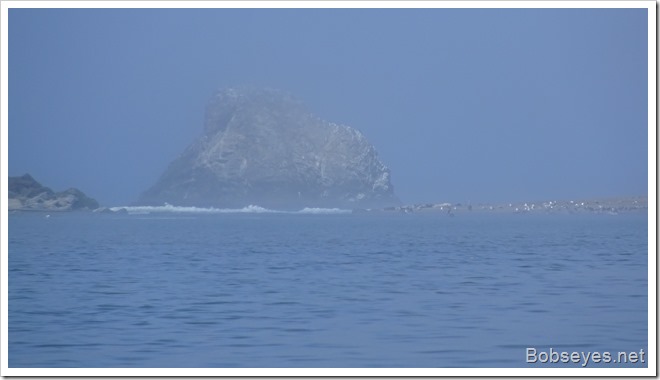 Open River's mouth
I headed on over to the open mouth. I could see there were a lot of birds in the area as I paddled on over.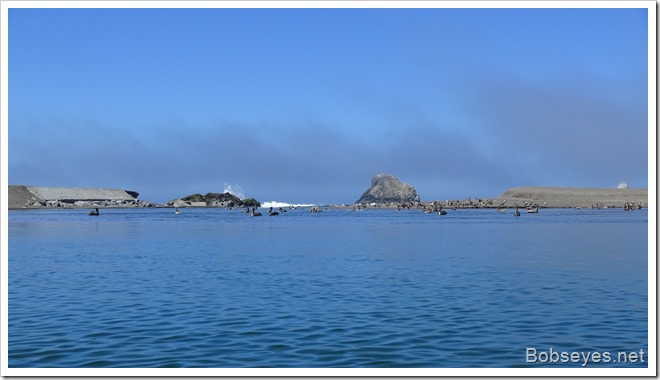 Took up my spot
I paddled into this spot and watched the goings on for a bit.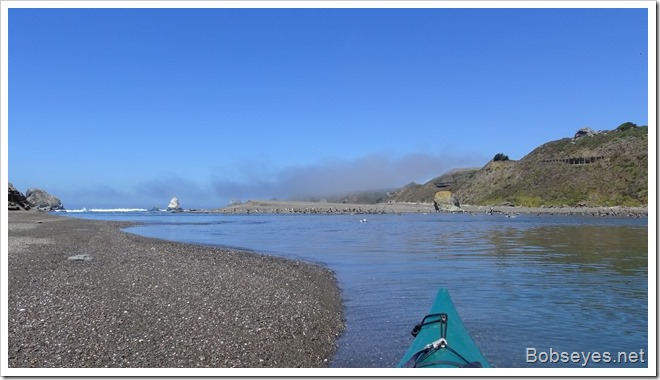 Brown pelicans everywhere
I could see the harbor seals and all the brown pelican's preening and resting across from me.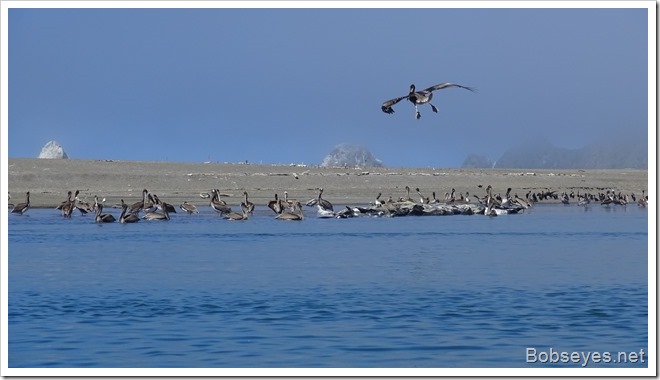 The brown pelicans were out in force today.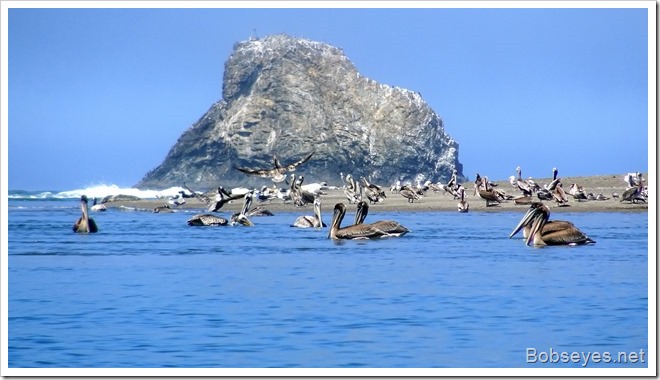 Here's looking out the open river's mouth into the Pacific ocean.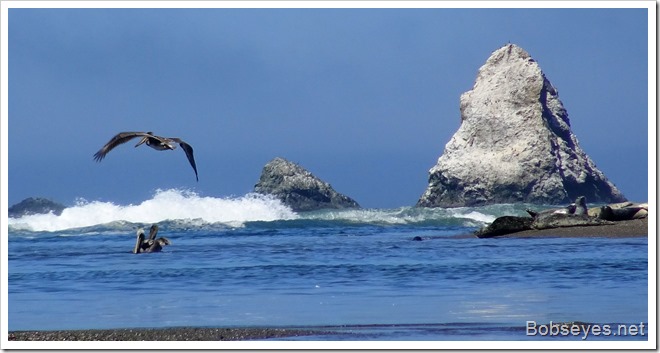 Fishing pelicans
Eventually, I left the area and headed back up the river where I found the brown pelicans fishing away up near the visitor center. Here's just a few of them.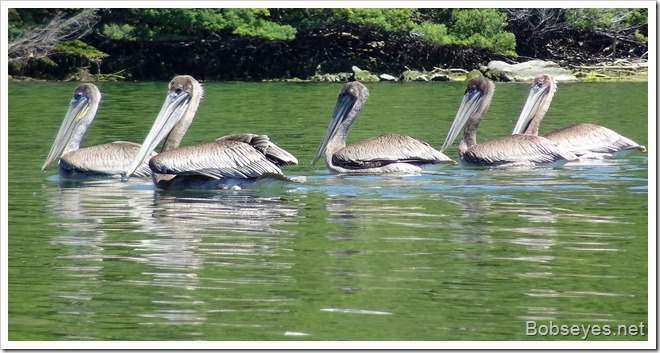 They were really hitting it fishing for something, fish I guess. :O)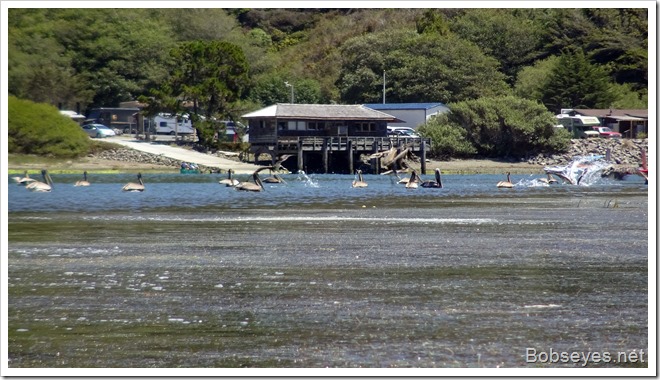 I left them at it and continued on up the river. This is by the upper end of Penny Island, just a bit before the wind picked up. Lots of birds up this way too.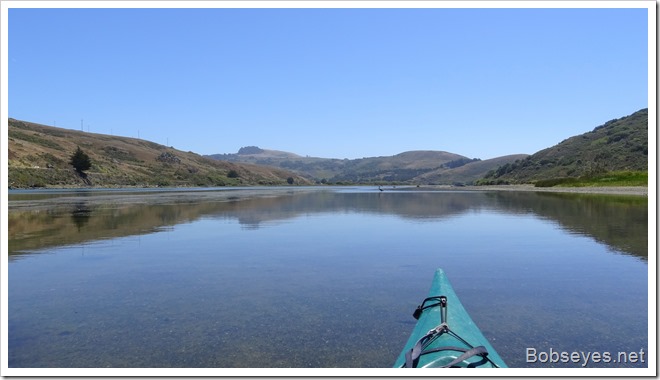 Interesting herons
Up ahead I could see two great blue herons putting on some kind of display interacting with each other. I think it might have been a pecking order thing as one flew off shortly after this.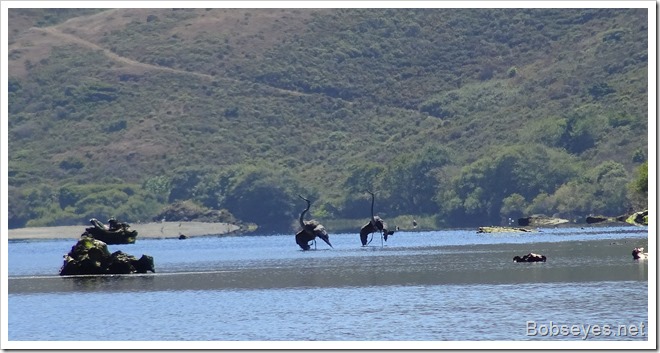 I paddled up the river along it's side taking it easy and stopping often along the way.
Wind picked up nicely
The wind started to pick u as I approached the Eagle's landing area here so I turned and headed back down the river.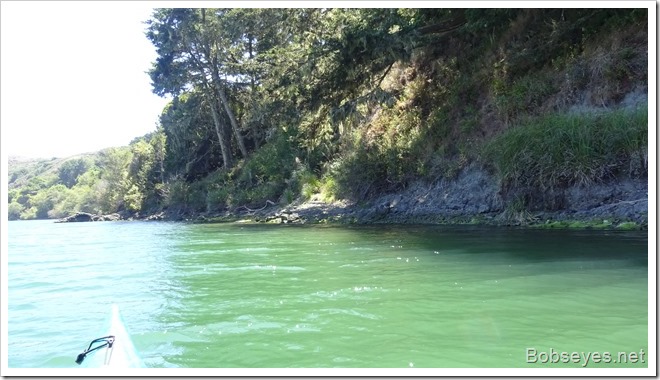 As I said the wind picked up nicely and I enjoyed a windy paddle back to the boat ramp where I put my boat on the car and went on home for the day.\
Pooped
I was planning to do some work on the van, but I was just too tuckered out, so I napped instead and eventually went out and studied what I still have left to do on the van engine conversion project.
I did get the oil pressure sending unit installed so that was at least something.
That was my day.
(Visited 139 times, 1 visits today)