Saturday August 22, 2015 Scott's Ranch Nevada
We decided to stay here at Scott's ranch another day. We were still in the take it easy mode so didn't have any plans for the day, although I was thinking of hiking up the hill to check out a spot.
Steve was playing with the rabbits and a marmot.  Yesterday he noticed a marmot steal a can for the trash. It got the can stuck on it's nose and was running into things. It didn't seem to care as it wanted the left overs in the can.
So, today Steve put out another can and we caught the marmot at it.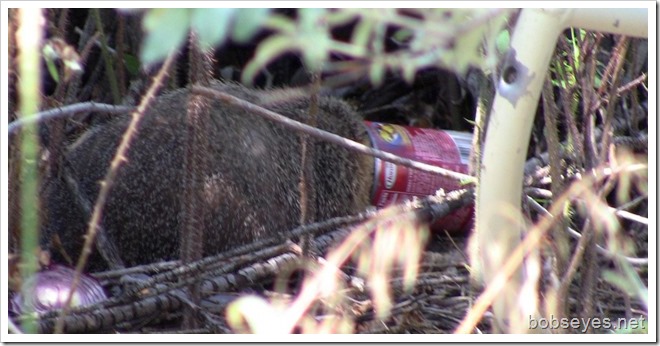 Later in the day I went over and checked out this old house which is the main house here. A bit broken down. I wanted to see the basement and check the magazines laying around to see when the last people used this house.
Here's the old house as I entered it.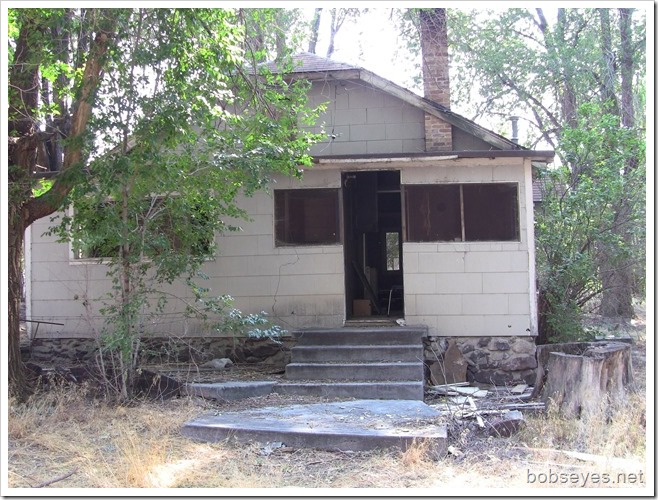 This is looking down the stairs to get into the basement. I only went down a little ways as there was so much junk piled around.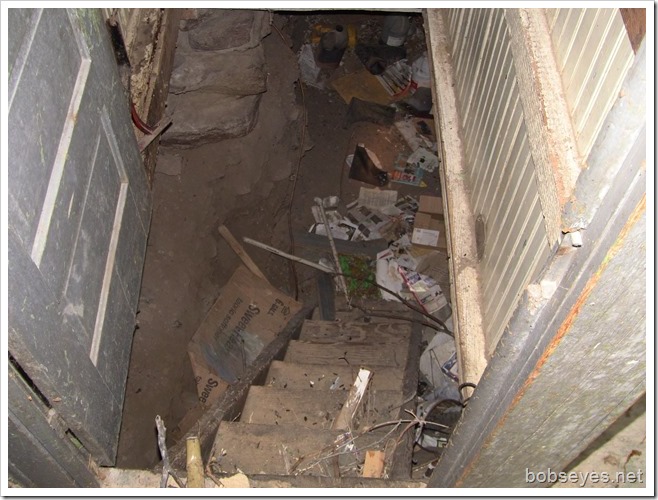 I found some magazines on the floor and picked one up to look at the date and was surprised to find January 2013 on one of them. From the looks of things I think some squatters were living here before the hunting club trust took it over, just before I discovered the place.
Just after five PM I crossed the river to the meadow and walked across it to the hill below that bare spot in the center to picture. I wanted to see what was up there in the exposed area. I thought it might be cinder ash or something like that. It looked like loose dirt.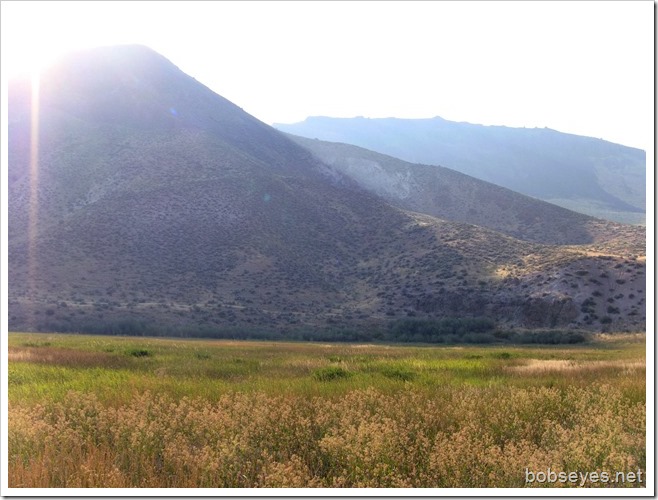 I walked up this old trail through the bushes.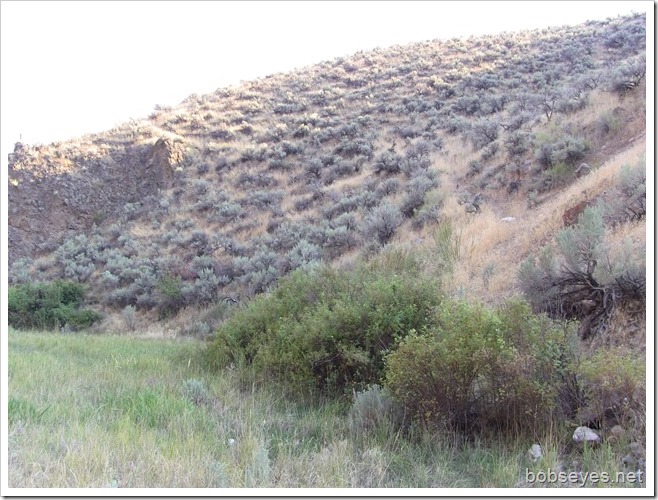 I looked down across to the homestead area in the trees. You can see the old barn.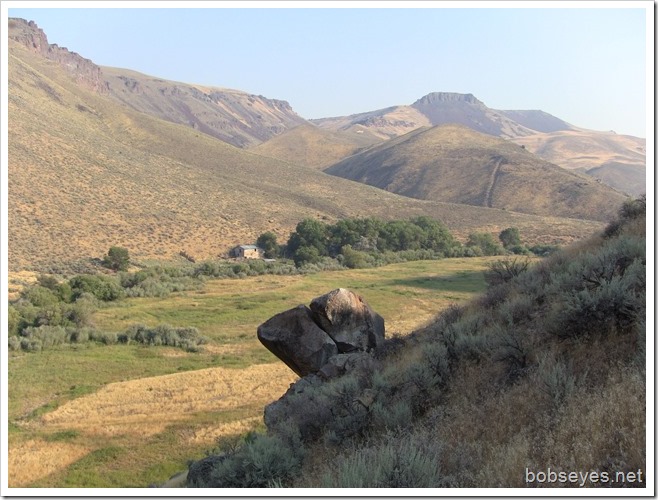 The trail wasn't too good, but I kept going across the hill to the bare spot.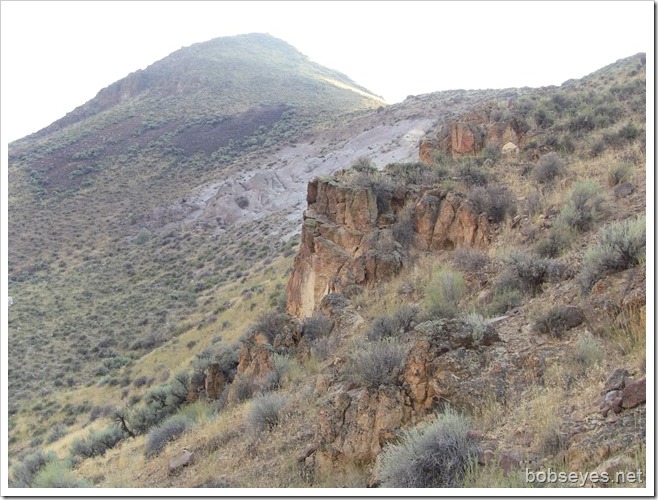 As I got closer I could see if wasn't what I thought it was. It turned out to be solid rock. I could see it as I passed under it.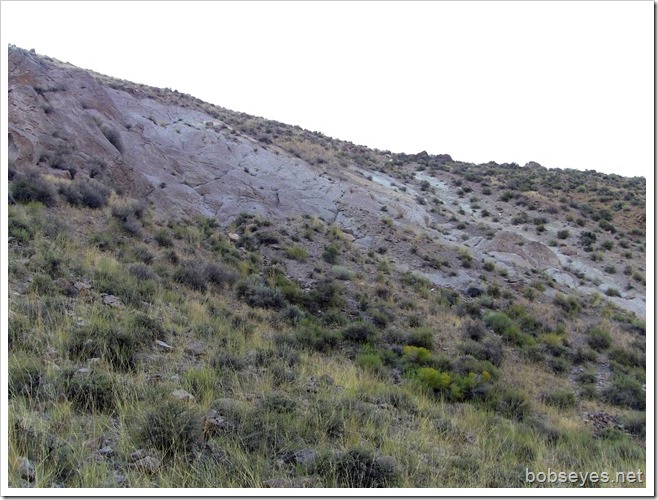 Here's the view of he old barn from the bare spot area. You can see the Bruneau river down there too.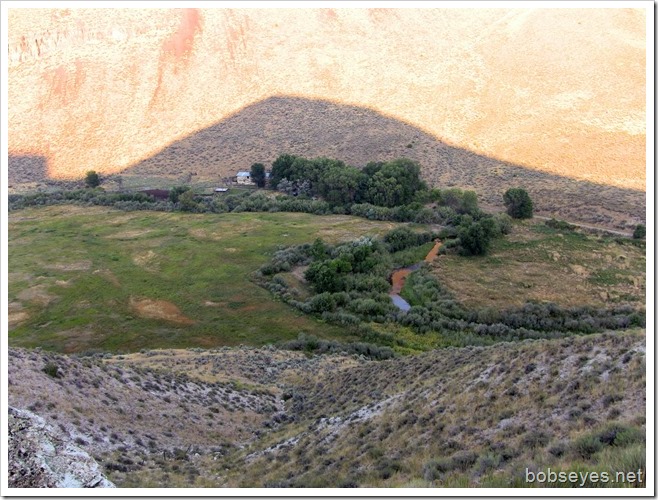 As long as I was up here, I continued on down towards the bridge which leads into this place. I could look further up the valley where the road leads into the ranch. This is where Roland used to be.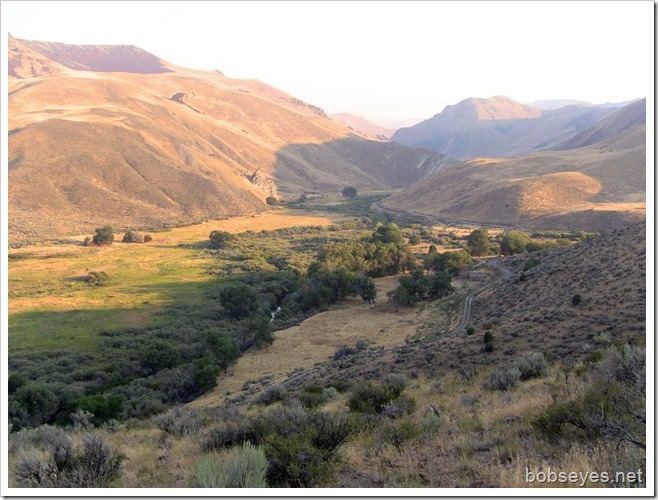 I hiked down to the main road by the bridge and walked back to camp and that was my day.
We are planning to break camp tomorrow and likely move to the Willow Creek Reservoir area starting our trek home.