Saturday February 13, 2016 Jenner CA.
Bikes on the road
I headed on down to Jenner today. They were having some kind of big bike ride today, so I had to work my way through the bikes on the way down to Jenner.
The sun was out and the wind was down as I put my boat in the water.
I paddled across to Penny island and sat in the little channel on the upper end for about an hour. I was tired out today and just couldn't seem to get it going.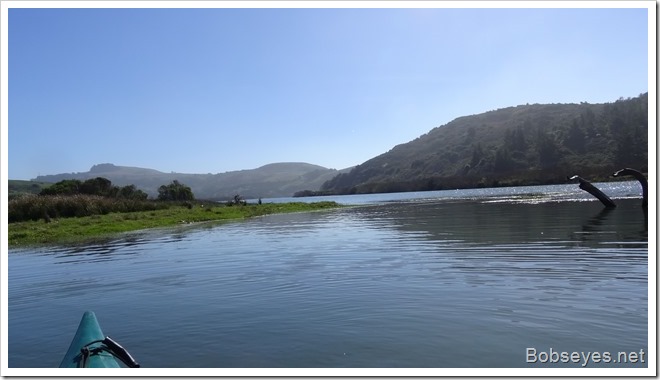 Which way to go
I couldn't make up my mind which way to go today, so after a good while I started working my way down along the island to the lower end.
I'm paddling down along the island here.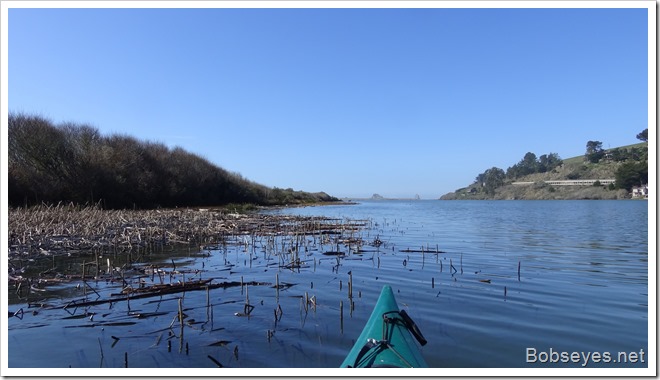 I was sneaking up on this great blue heron to get a pic when it flew off.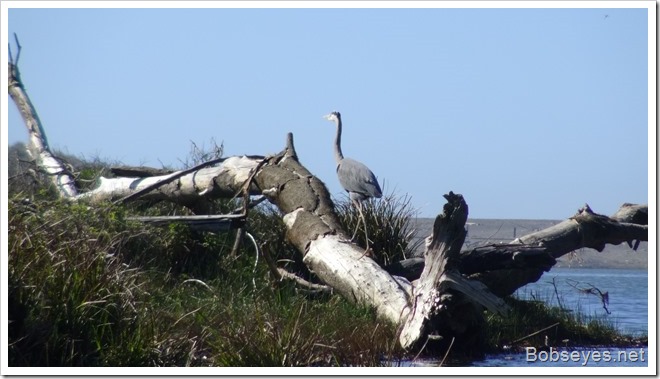 I pulled into this little slot on the lower end of the island and rested up some more, still couldn't get it going today.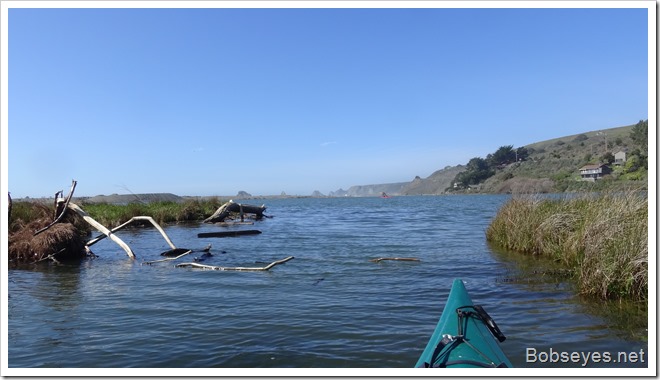 Should I cross over to the open mouth
I paddled over to the very lower end of the island and sat here contemplating paddling on across to the river's open mouth.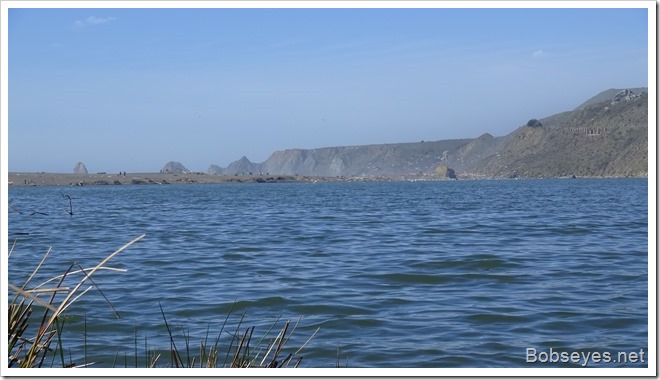 From that spot I could see a bunch of birds flying around down by the mouth.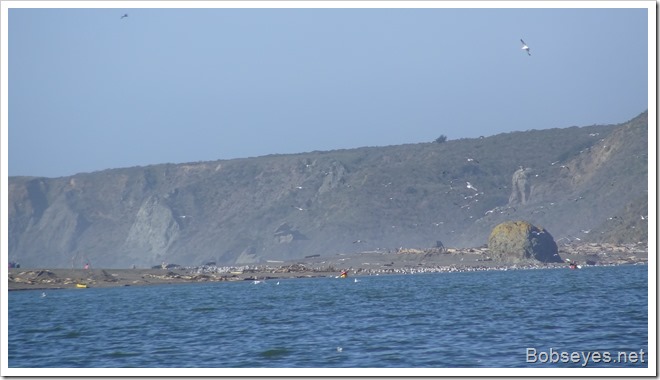 But I couldn't get it going, so finally decided to head back up to the upper end of Penny Island where I went past this golden eye duck who scooted out of my way.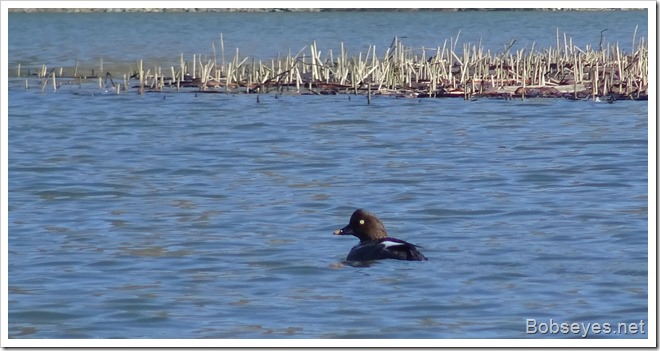 Cut the day short
I was paddling along here headed for the upper end of the island. With the boat ramp off to my left, I veered over to it and took my boat out of the water, about two PM, early for me to take out.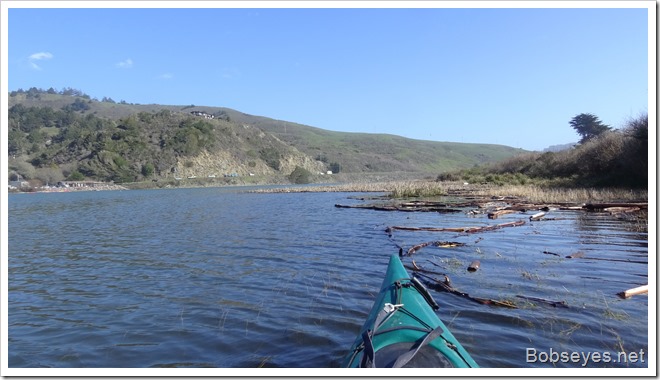 Going home for a nap
I decided to go on home for a nap and maybe work on my brother's golf cart electrical problem.
I did the go on home part and the nap, but I never did get it together. In fact I crawled into bed until just after five PM. I was a little better but still tired out, so nothing got done.
I'm pretty tired out because I haven't been sleeping well because of my corn allergy itch keeping me awake at night.
One bright side of the day was my third party doctor's appointment has been approved so now I can get an allergist's appointment. I got a call for that just before I left to kayak this morning. They will make me an appointment and let me know the first part of the week when it is scheduled. Seems they were working on Saturday to try to catch up.
That was my day, such that it was. :O)
(Visited 110 times, 1 visits today)