Sunday March 1, 2015 Jenner CA.
The microwave oven goes to John
The first thing I did this morning was to load my old microwave oven into my car as I was going to give it to John who lives down at Jenner. I drove down to his house and found him home so I dropped the microwave off. His propane tank was just condemned, so he has a good use for it, as his stove no longer works or his hot water tank.
We shot the bull for a bit, then I headed for the boat ramp and put my boat in the water and headed on down towards the river's mouth area. John lives just to the right of this picture, so this is his view too. looking down to the river's open mouth.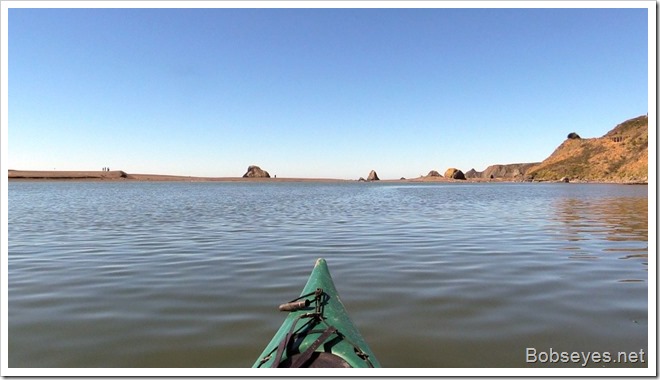 As I was paddling to the open river's mouth, this was my view, looking out the mouth into the Pacific ocean.
There were plenty of harbor seals resting on the beach today. Here's just a few of them.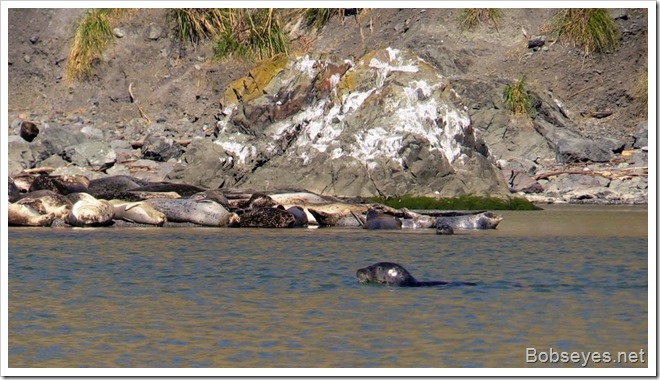 Paddling by these cormorants, I noticed they have some of their mating plumage on. See the little white feathers on the head.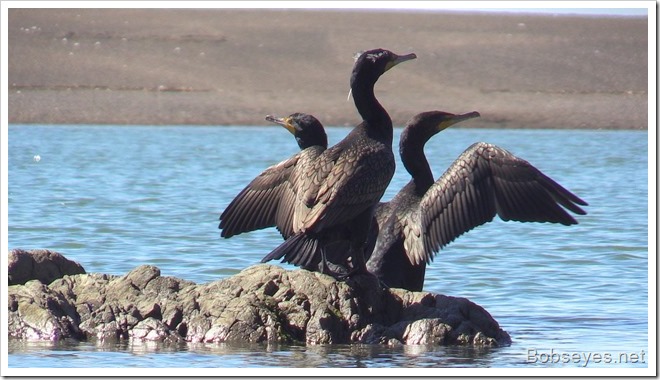 Headed up the river
I hung around the mouth area for about an hour, then headed on over to Penny Island were I went past this female merganser duck and the seagull sitting on the end of the island.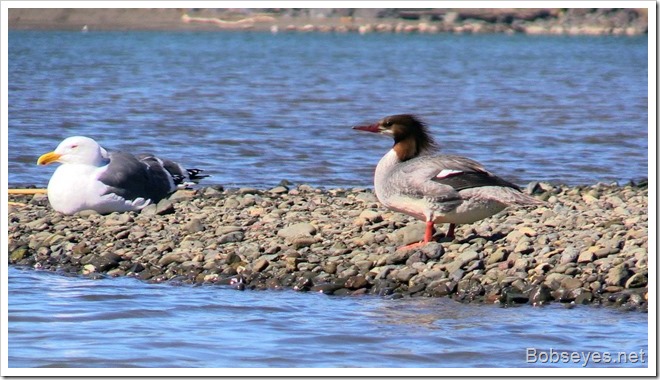 I continued on up the island back channel and headed on up the river and this was my view as I paddled along.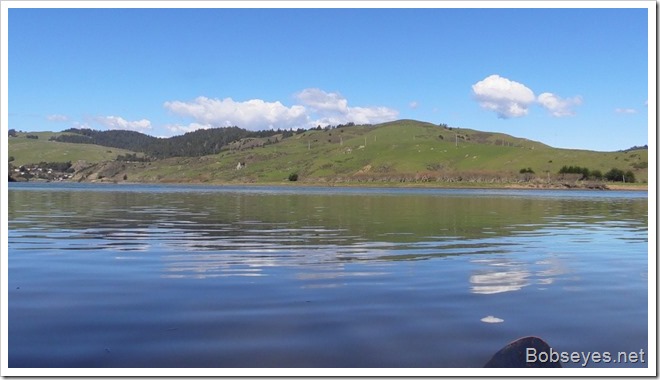 Honking geese
I heard a bunch of honking and looked up to see these two geese coming in for a landing.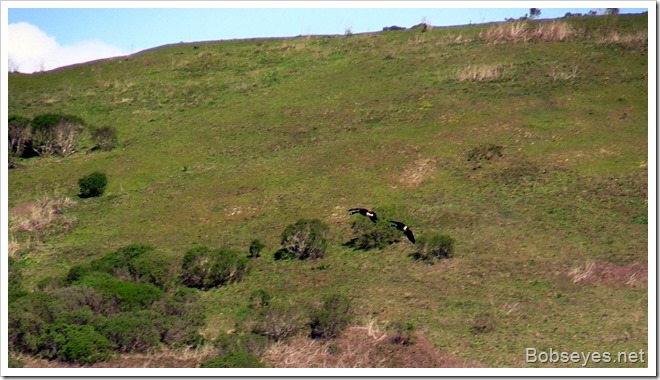 When I got to Muskrat nest beach, I stopped and sat for a good while just enjoying the river and all the goings on around me.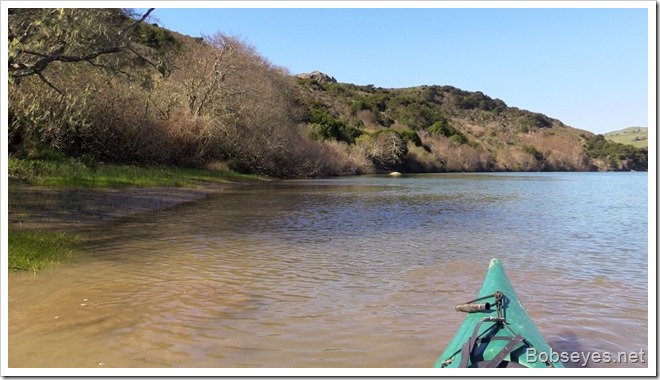 Checked out the birds along the shoreline
I could see more geese across the river from me near Paddy's rock, so I crossed over to that side to check out all the bird life along the shoreline.
These two geese were doing some kind of a mating thing displaying.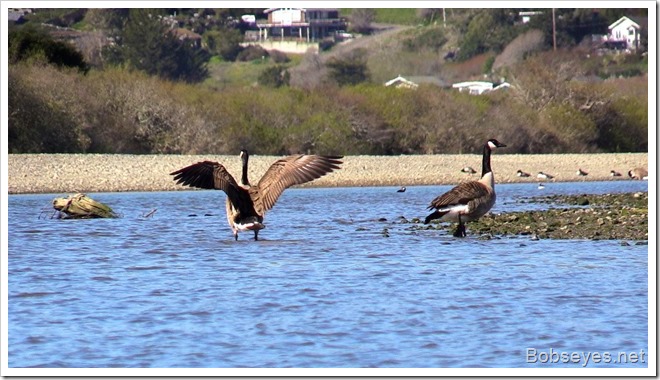 I paddled along the shoreline watching for birds along the way. This group of merganser ducks were making chittering noises and scooting around also doing some kind of mating ritual.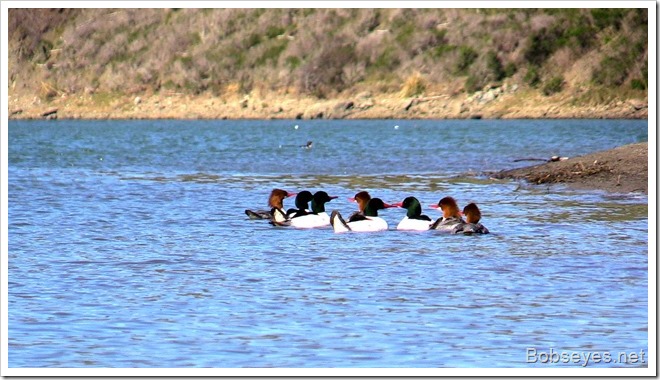 The bufflehead ducks out in the middle of the river were doing some diving which I assume was to get something to eat.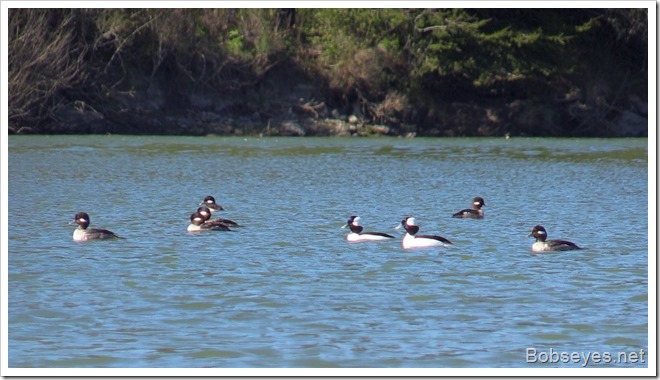 These three mergansers scooted past me as I watched.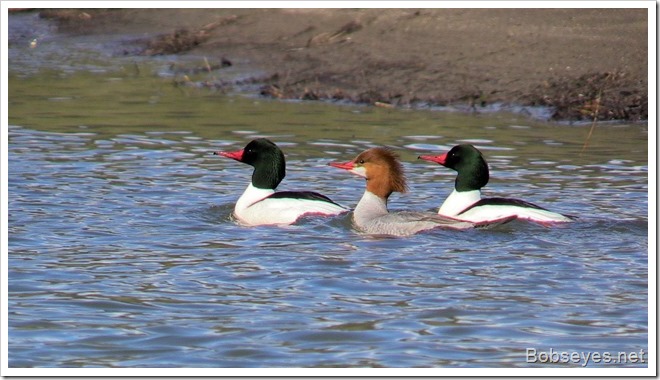 And these two loons were also out in the middle of the river diving for food as I headed on in for the day.
That was a nice paddle. The wind was low and the sun was out, nice.
(Visited 111 times, 1 visits today)