Tuesday February 23, 2016 Jenner CA.
I join John for a paddle
I could see John, Ray's brother sitting in his kayak across the river by Penny island as I put my boat in the water this morning. I put my boat in the water and paddled across to where John was. We decided to head on down towards the mouth area and then head up the river to Eagle's landing for a little hike up the hill there, after.
Paddled down to the open mouth area
We paddled down to the open mouth and sat around here for awhile watching things.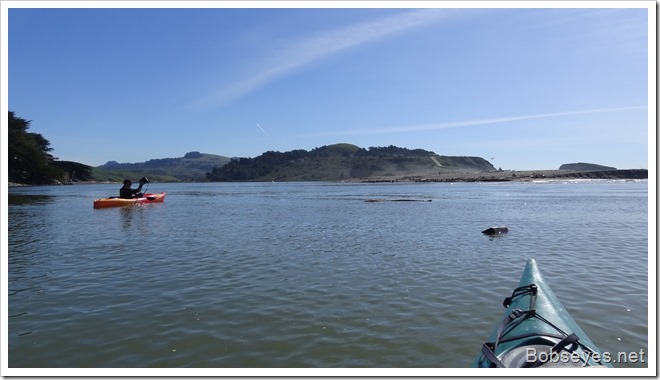 The ocean was rough and making a lot of noise, looking out the open mouth into the ocean.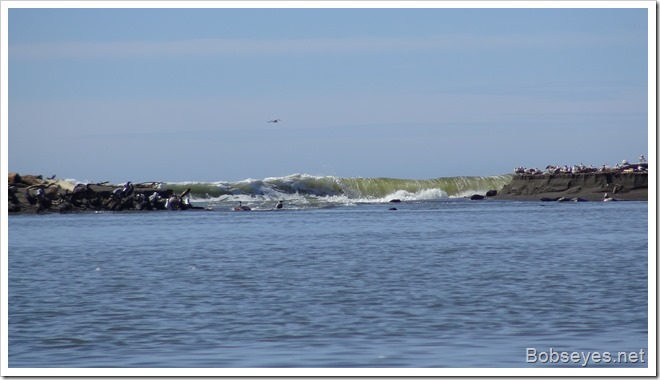 There were some harbor seals frolicking around in the water around us.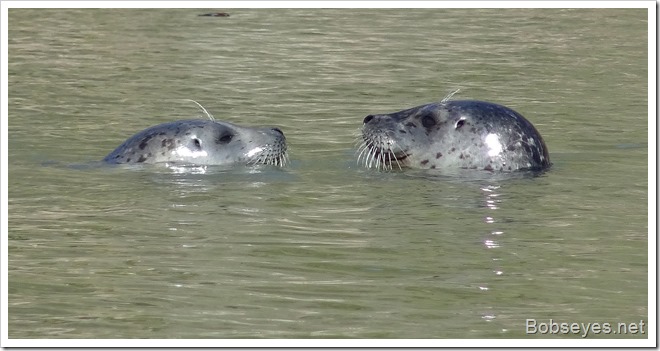 John's can
Eventually we headed on up the river going up the island back channel. John wanted to stop and pick up a Rubbermaid garbage can he had stashed earlier on the island so he pulled in here and retrieved his plastic can and secured it to his boat.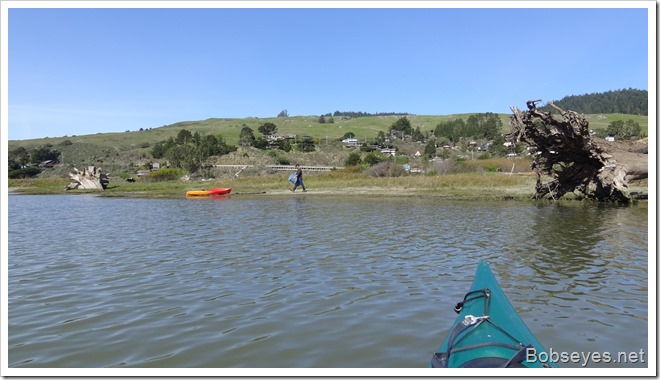 As we cleared the island back channel we stopped here to scan the grassy hills for wild pigs, but saw none, just cows.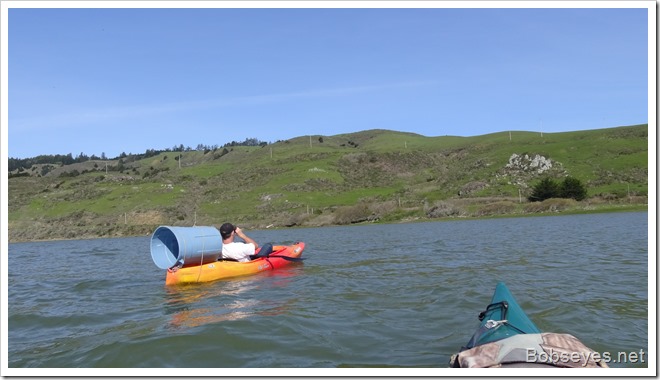 Eagle's landing trailhead
We worked our way up to Eagle's landing were we pulled ashore here and tied up our boats.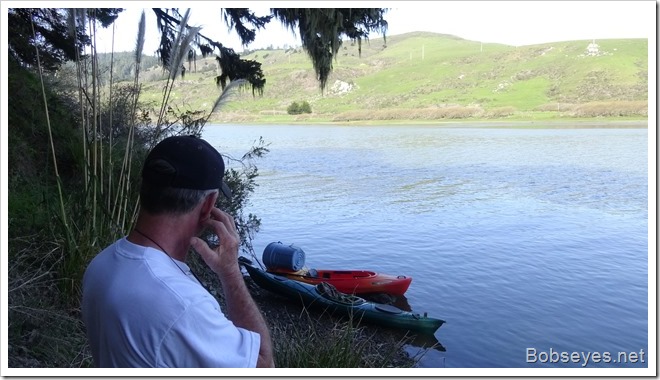 We hiked up a deer trail that leads to the top of the hill gong through lots of big ferns and some poison oak too.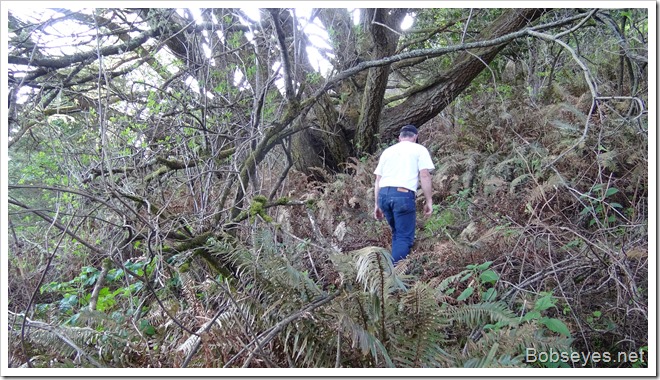 Destination
Our destination was that rocky mound up ahead.
We wanted to check out a rock hunting lair on the side of the mound were John is. We moved a few rocks on the floor and found a bunch of twelve gage shotgun shells, well spent, just the metal bases left. We speculated about the hunting lair, as we knew a guy that used to hunt in this area, Stan.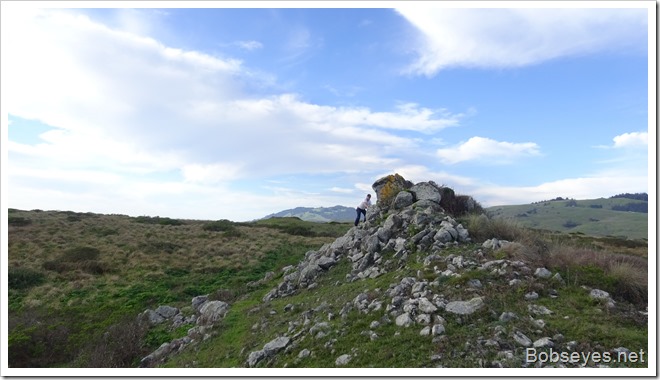 The head
From that mound we could look down south into the Pacific ocean. That land furthest away is Bodega Head were I was the other day.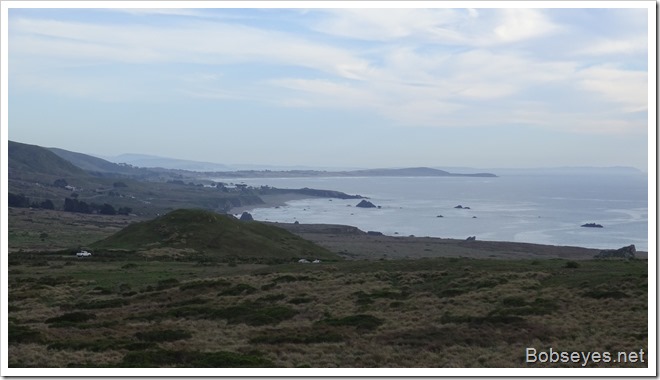 With all the spring green grass up here there are plenty of deer around.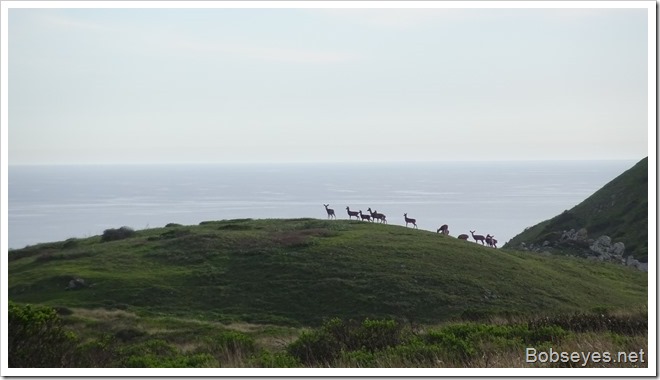 It was getting late in the day so the sun was getting low in the sky looking out into the ocean from the mound top.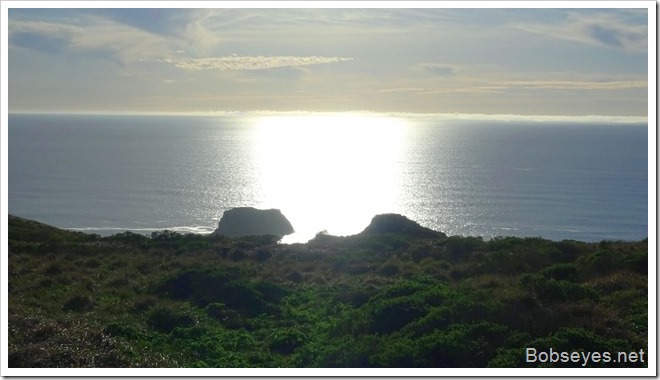 On the way back we took a different route and went by this area on the hill top.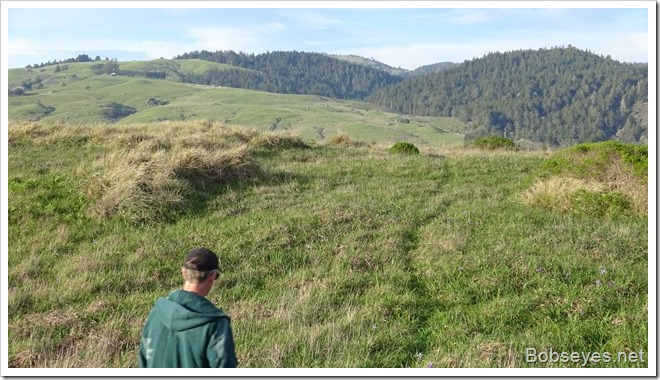 Sunset
We headed on down the hill and got back in our boats. It was almost six PM and the sun was setting as we paddled into the boat ramp and took our boats out of the water.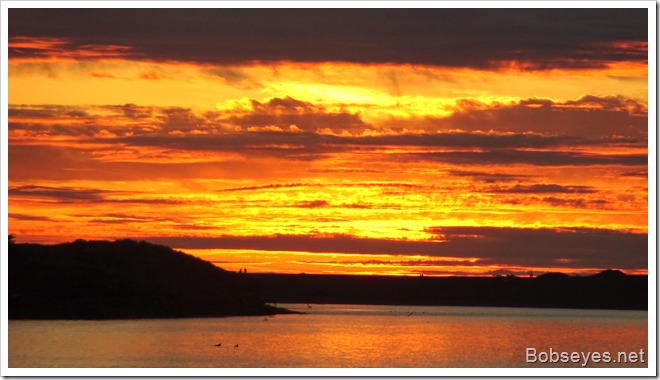 We went on home and that was it for a nice day.
(Visited 89 times, 1 visits today)