Sunday September 18, 2016 Guerneville CA.
Getting the new electric fan installed in the van
I finally got it going today working on the van around noon. I needed to finish mounting the new electric radiator fan and finish up the wiring too, so that's what I started out doing. I have the new electric van installed, but now I have to put the belts and the other fan back on and fill the radiator up with fluid too. Not a good picture, but the fan is in there.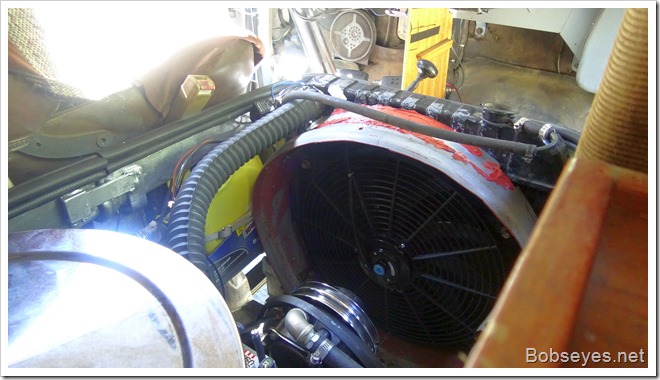 I got that all together and filled the radiator up. No leaks, great.
A big bug shows up
As I was crawling under the van to tighten something up, this big bug ran across the old blanket I use to lay on giving me a start.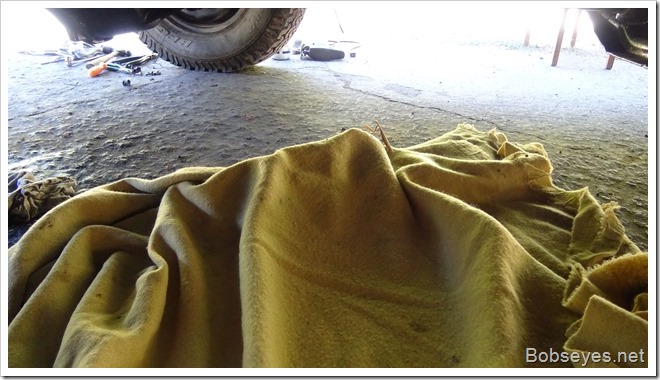 It turned out to be a praying mantis which seemed to like the blanket real well and didn't want to leave without a bit of encouragement.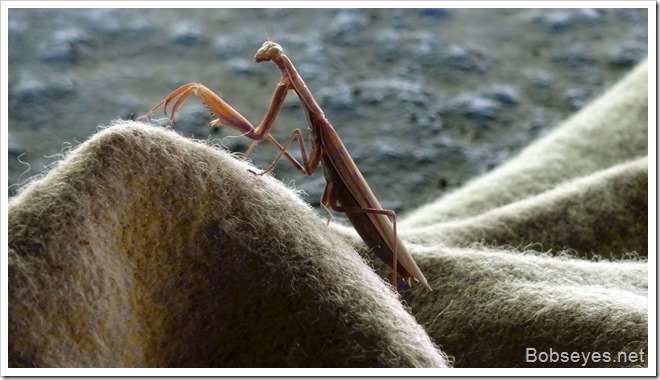 The belly pan or not
I needed to install the belly pan again, but I didn't have much steam left, so I took a break to think about it. Today or tomorrow, it has to get installed.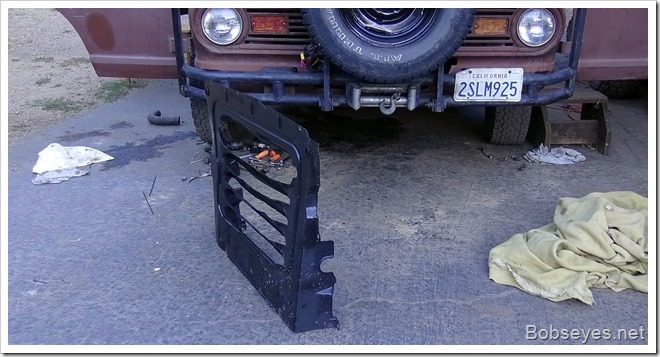 I finally got it in gear and installed the belly pan and finished putting on the other parts of the fan shroud and cleaned things up a bit.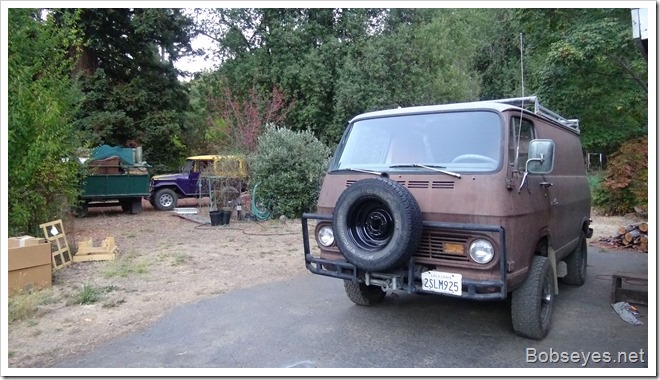 It started right up and I see no leaks
So now I could start it up and let it warm up and look for leaks and there were none which is good as I'm getting tired of mechanicing. :O) I tested the new electric fan. It came on in manual over ride and it came on at 200 degrees F. when the engine warmed up so it's all good to go.
I was thinking of driving it up the hill to test it out and stay for the night, but I was just too tuckered out.
Dug up some potatoes
I did go to the potato patch and dig up some potatoes.
The potato patch and just getting ready to dig up some tatters. I do it by hand that way no potatoes get busted up while digging them up.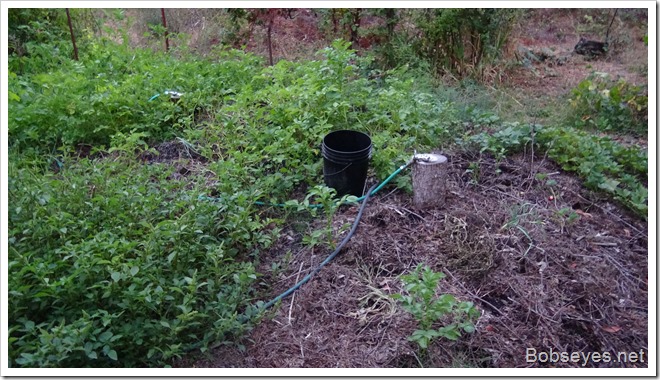 I harvested these and had some for dinner.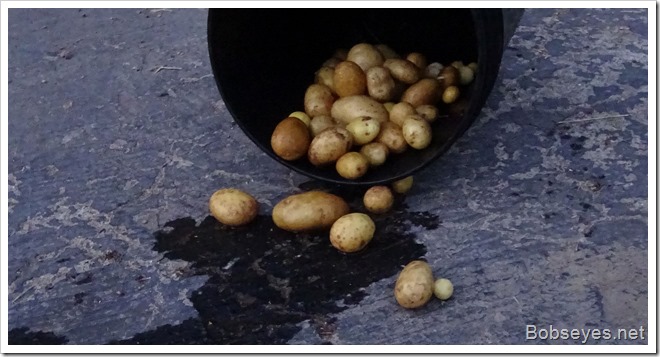 It got dark shorty after that, so I sat around in it for a bit as it was such a nice night out and eventually I went in for the night.
I still need to install the wooden console in the front and likely there's a few other tings to do too, but the van is good to go for now. I still need to put some more break in miles on it, so I'll figure out something to do to help get some more miles on it.
That was my day for another productive one.