Monday August 10, 2015 Merritt Creek Nevada
We got it going this morning and headed over Maggie's summit. On the other side these guys from the Auto Parts gang are always patiently standing there ready to greet us as we pass. Someone put these things together a long time ago with parts. It's by a house on the main road.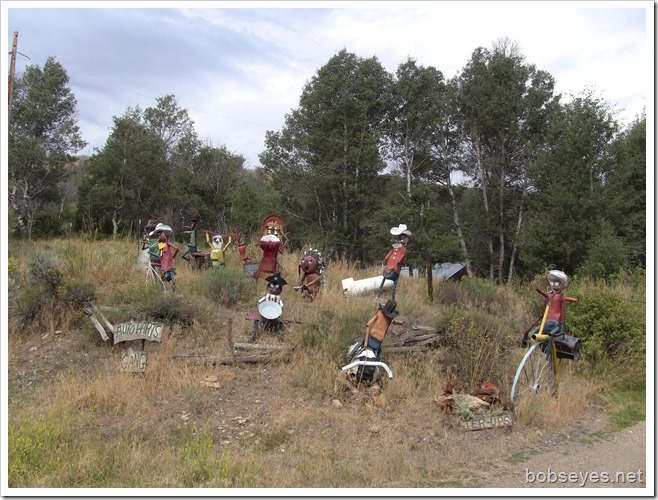 This is the road we traveled on going by Tuscarora, which is the place in the background on the back left. And old mining area.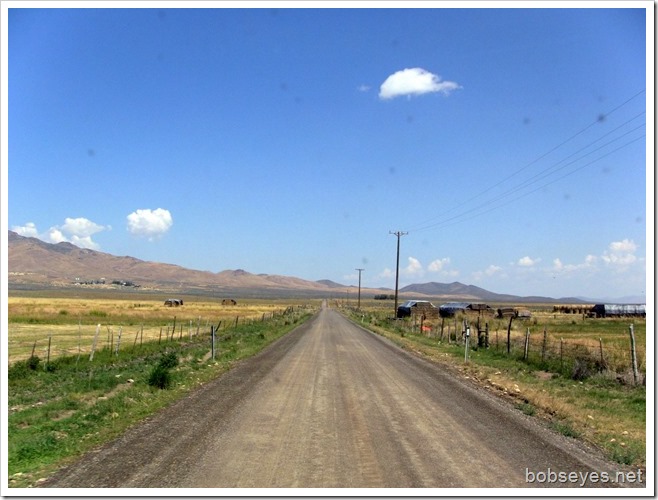 We hit the paved highway and went up it a few miles to a turn off just below Mountain City Nevada, headed to Merritt creek.
It was hard to find a nice camp spot when we got there as it seems to be deer hunting season right now. And we wanted to camp near some beaver and there aren't many spots to camp near the beaver as it's been mostly blocked through the years.
We tried a field where some other guys were which had some beaver ponds, but the rancher came by and said it was private land, so we had to move.
We hunted around and found a way to get off the road here, although, I'm not sure it's ok to be this close to the water. It was tight getting in here and the van brushed a bunch of willow trees while backing around to get into this spot.
Once I got the van into the spot, this was my view out the van side doors of a beaver dam and pond in the creek.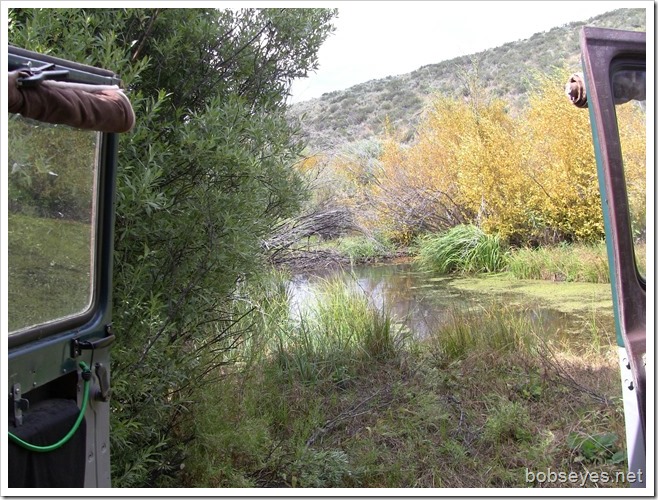 I noticed this female mallard duck in the creek by me. She seemed to hang around in this spot. She was friendly enough to be a Monte Rio duck which are real friendly.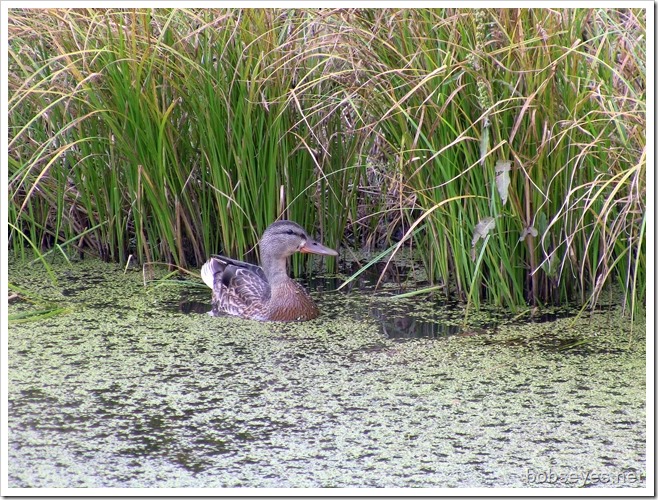 Later, after I rested up, I went for a walk to do some exploring of the beaver ponds in this spot. I walked along the creek looking for trails through the brush to get around and see some of the beaver activity and maybe a beaver too.
I went by this big pond with this beaver dam.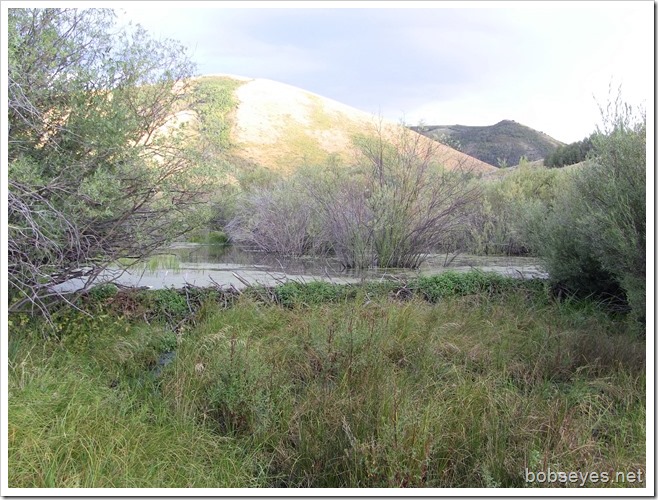 The beavers had done a lot of work in this area. Here's some more of there stuff.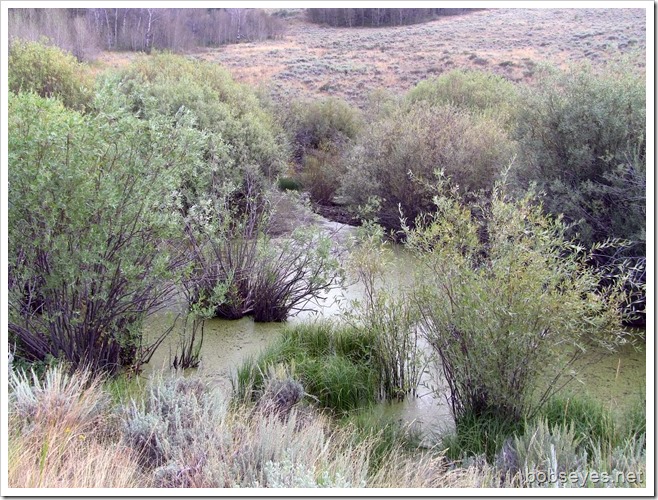 I was checking this big pond out. It seemed to be one of the main ones, so I was checking out places to sit and watch it for beaver when I came back later.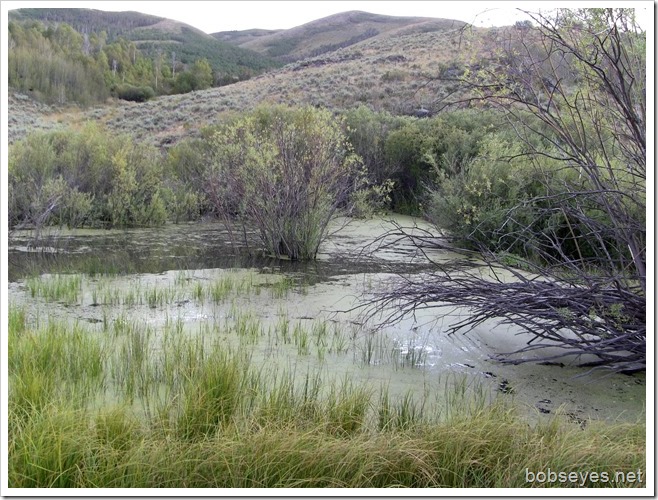 I started out sitting up here so I could see the pond. I sat and watch for anything moving.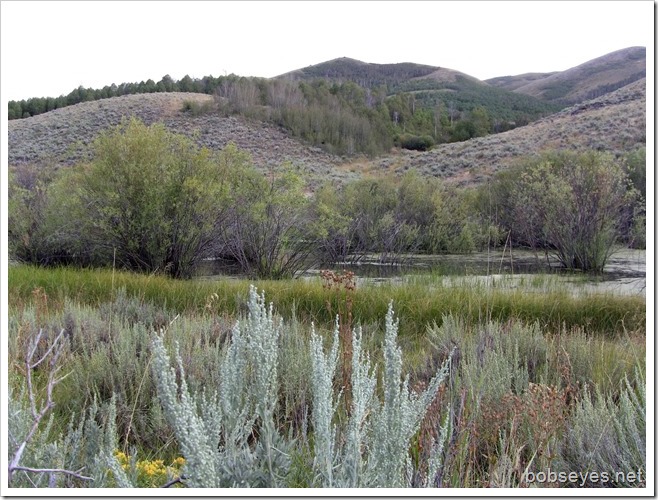 Then I saw a beaver so I needed to move a little closer taking it slow so as not to spook the beaver.
The beaver seemed to be moving some feed somewhere as it was going back and forth getting more food type looking stuff.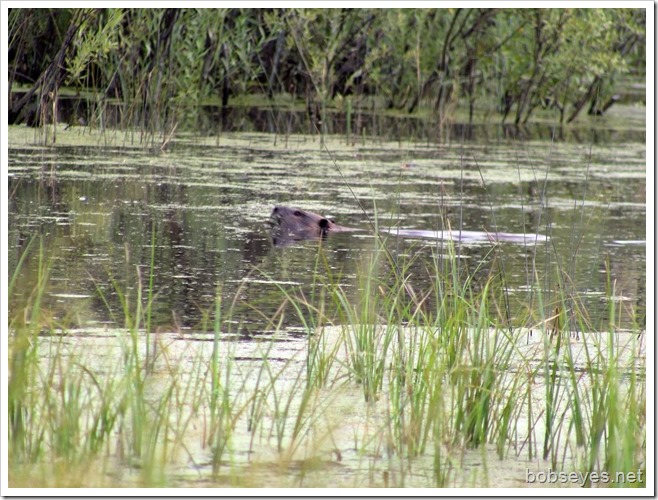 Something spooked the beaver as I was watching it and it dove with a bigger splash then you'd think one would make.
Here's a good beaver splash just as I saw it.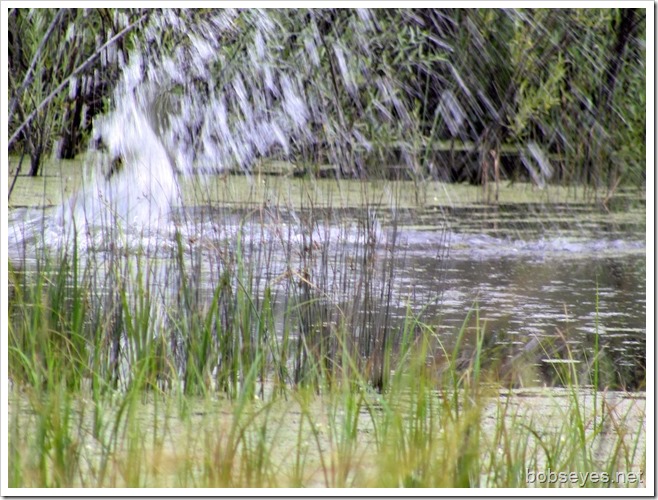 It was starting to get dark, so I left and decided to come back tomorrow for another look.
Steve is having some pretty sore back problems so he's mostly been resting up. His attitude is starting to improve some.
Nice day.