Thursday February 19, 2015 Jenner CA.
It was overcast this morning when I arrived at Jenner today. But the wind was down and it was high tide as I put my boat in the water.
Right away, I could see some harbor seals on the hunt for steelhead, but I didn't see them catch any. Some of them popped up along side of me as if to say hi.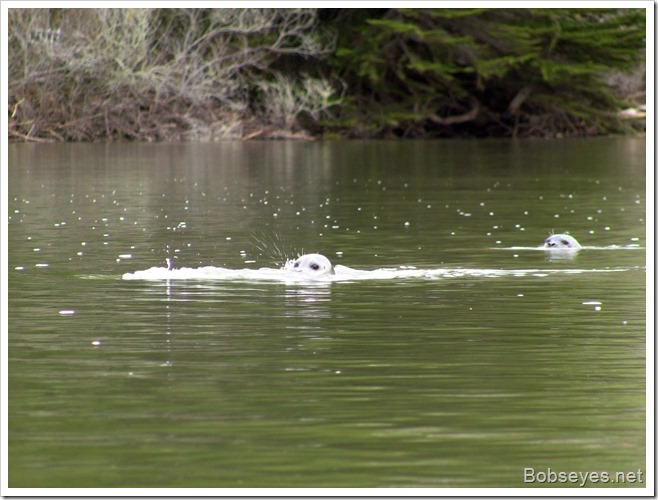 I was headed down to the river's mouth when I ran into Ken in his boat. We shot the bull for a bit and I learned what had been going on in Jenner while I was gone.
I left him and went on down towards the river's mouth which was open and looked like this.
I spied these two people walking on the cement jetty and I thought, oh boy, they are in for it as some of the waves where breaking over it just before this and going high in the air.
As I watched, I saw them do a dance as they realized they were in the wrong place.
They got out of the way just in time and were lucky. If a bigger one had hit, they may not have faired so well, especially one that hits and goes high in the air and comes down with much force.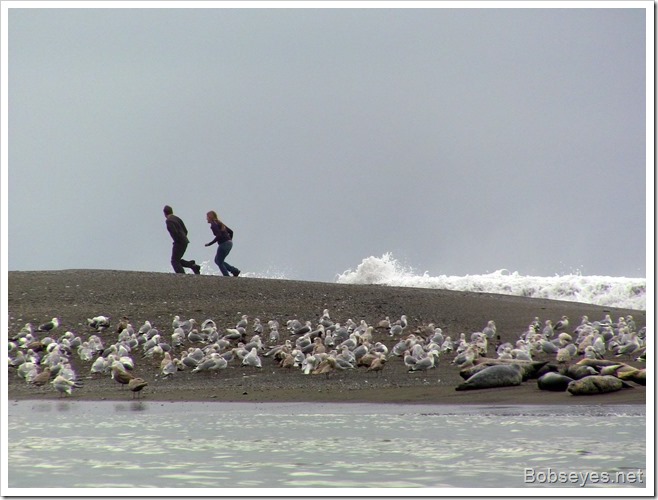 I watched these harbor seals swimming around in the mouth. Interesting I didn't see any sea lions today.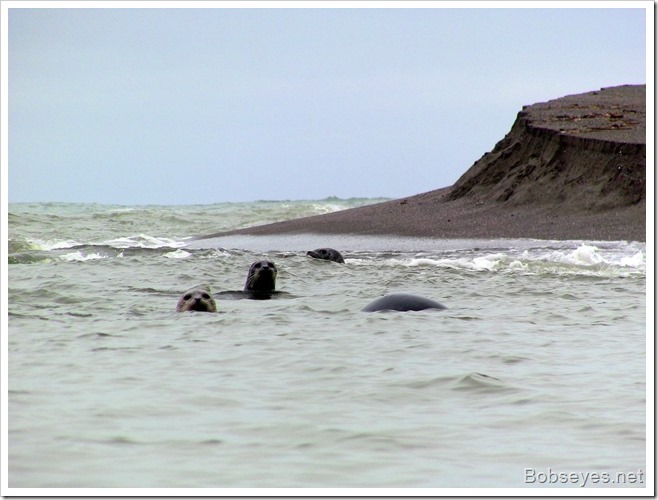 There were a bunch of cormorants sitting on this big rock.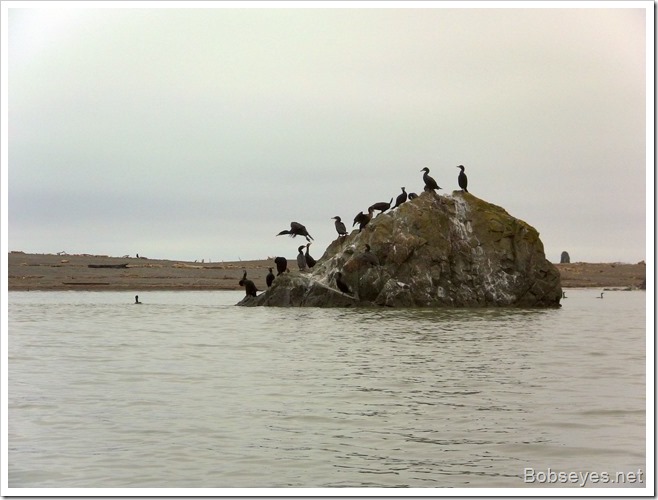 I stayed down there for about and hour, then headed on up the river to check things out.
The bottle
This bottle caught my eye. It was up on the shoreline where I couldn't easily get to it, but I thought it might have a note in it or something, but just couldn't make it out from where I was at. I took a picture to check it out when I got home. It sure looks like there is something in it. I'll have to retrieve it next time and see what's in it.
I worked my way up to the muskrat nest beach and sat in this spot for awhile, looking back to Jenner. You can see it's a bit overcast.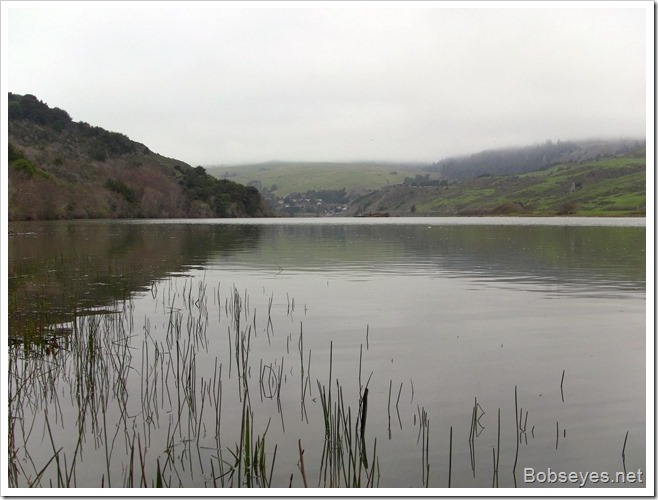 I heard some honking across the river from me. Some geese where resting on the grassy shoreline, honking whenever something alarmed them.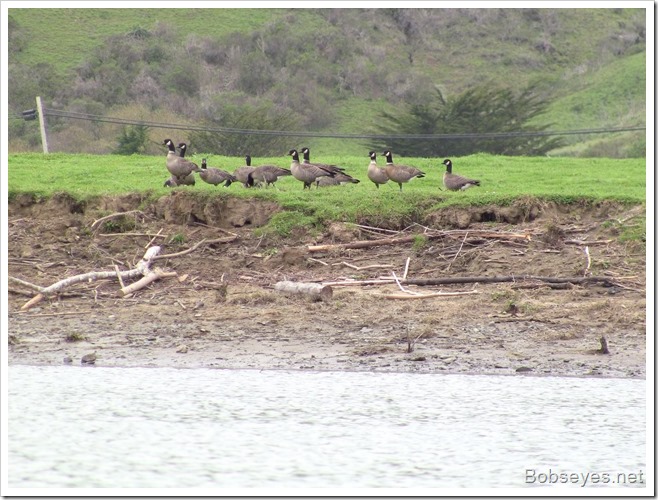 After awhile, I started heading back towards the boat ramp. These merganser ducks were preening and let me get fairly close to them.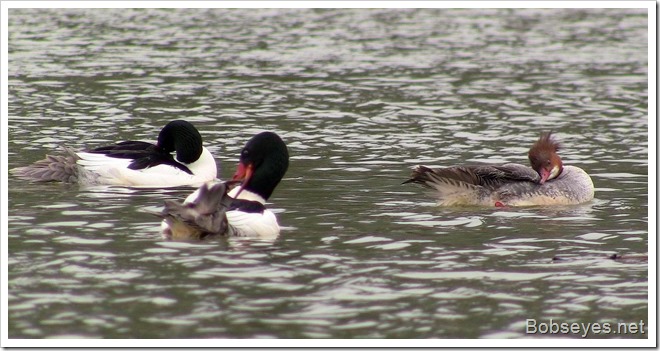 I passed by this great blue heron fishing in the reeds.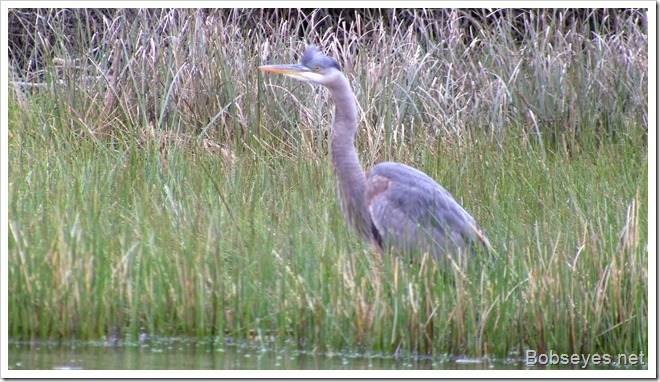 It jumped into the air as I was passing it.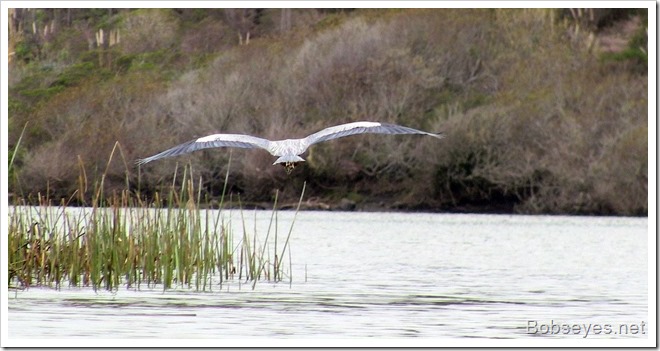 There was also a great white egret fishing in the reeds which I watched for awhile. I watched it catch some small fish. It has one in it's beak, but is hard to see. Click the picture for a better quality picture of it. It caught and ate a half dozen small fish while I watched.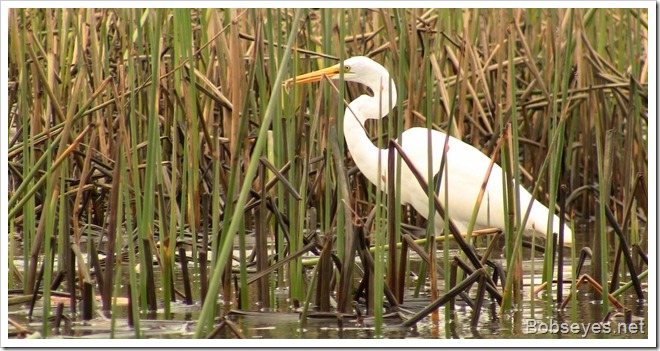 I headed on over to the boat ramp and loaded my boat on the car and left.
Muddy Monte Rio boat ramp
I stopped by the Monte Rio boat ramp to see how muddy it got from the rains they had while I was in Oregon. Looks real muddy to me. Yuck. I won't be using that ramp for a bit.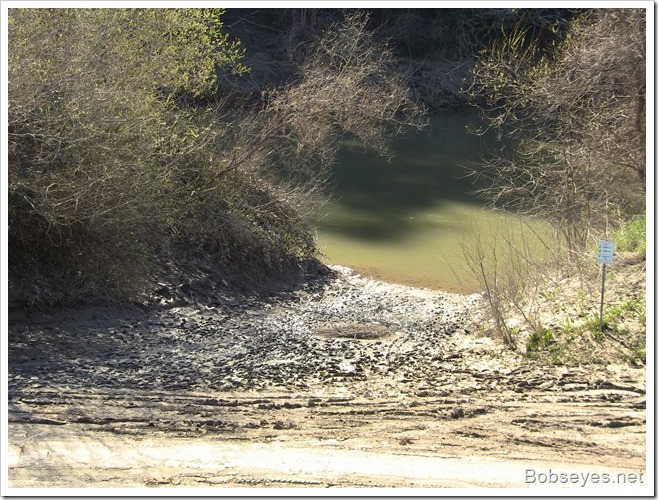 Worked on getting the speedometer out of the van
I came on home and decided to try and get my broken speedometer out of my van. Only trouble was my book didn't tell me how to remove the instrument cluster and I couldn't see how to get it out, so I pried and thought that was the way it came out, but I was wrong and I broke the glass and the bezel a bit, as I couldn't see the screws in the back that hold it in or the clips.
I did get the speedometer out, now I have to find a replacement and get a new glass and glue up the bezel that holds it all. I think I'll just get a piece of clear plastic as it's easier for me to cut and should work ok.
That was my day, some good, some bad. :O)