Tuesday June 23, 2015 at an old ranch near Sunflower Flat, Nevada which isn't too far from Mountain city
Gas up and post blogs
I thought it might be a good idea to get some gas and post my blog. The easiest way to do that was to head on down to Owyhee, Nevada which is in the Duck Valley Indian Reservation about twelve miles north of Mountain city. It's a good paved road and scenic all the way.
I decided to go to the computer lab first and post blogs. I just drive right up to the entrance and park and do it all with their Wi-Fi, which doesn't need a password.
It's not easy to find the first time as there are no signs. I asked permission the first time and it was ok, so now I just do it.
Here's my van parked and connected to the internet at the computer lab.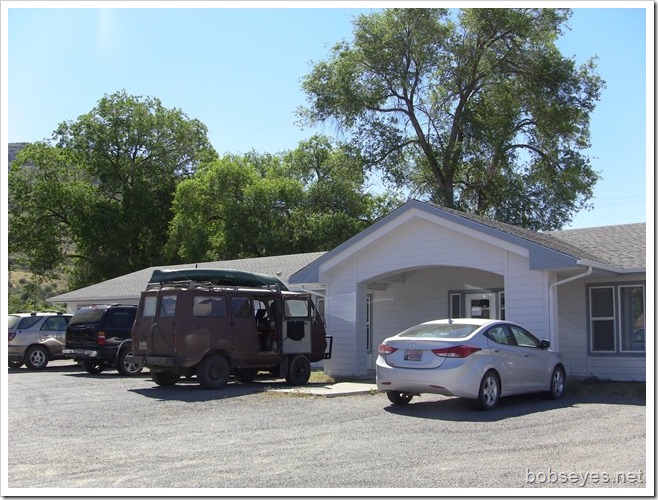 After that I headed north several more miles to the tribal store and gas place, here.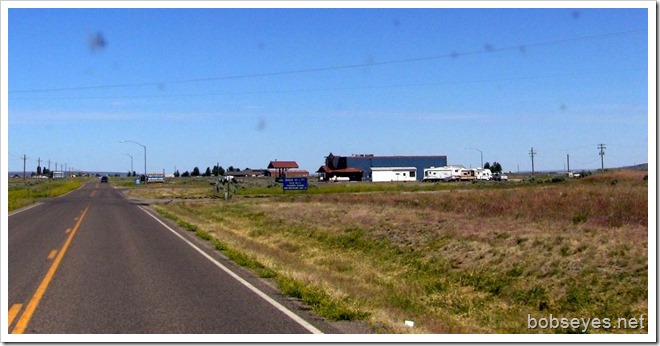 I shopped for a few things at their grocery store. Even a bag of cherries. They do a good job with the produce department in this store even though it's out here in the boonies.
Now that I was stocked up I headed back down the paved road back to Mountain city and took the same  dirt road I was on yesterday, but didn't turn off it and headed for Sunflower Flat.
Camp aspen
I stopped along the way when I saw these quaking aspen with a camp spot in them. This is the camp spot where Joanne made enough spaghetti noodles for all of us and all of our neighbors if we had any a number of years ago.
I  had lunch here and a good rest before deciding to continue on to Sunflower flat Reservoir area.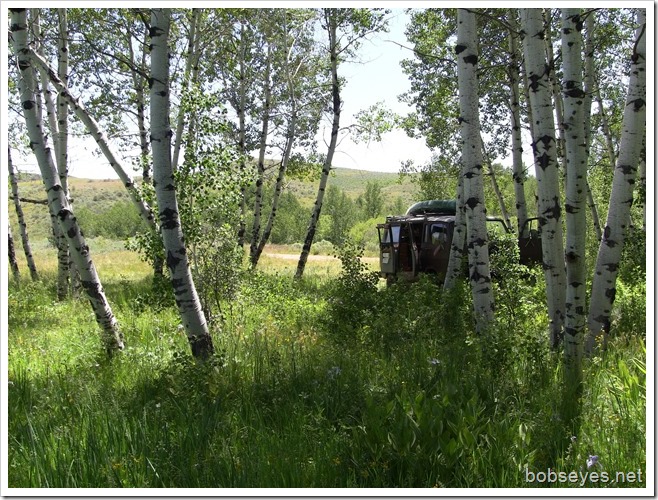 This is what the area looked like as I traveled along.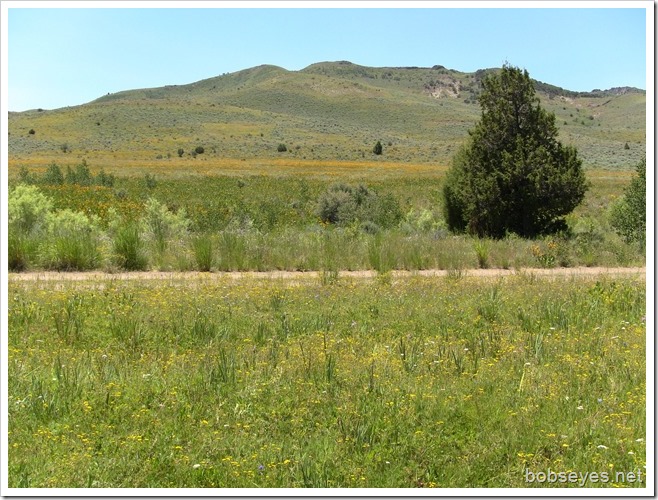 I made it to where I could overlook Sunflower Flat Reservoir and looked back to where I planned to camp by this cattle working area, just back up the road a short distance. This is the Sunflower flat area.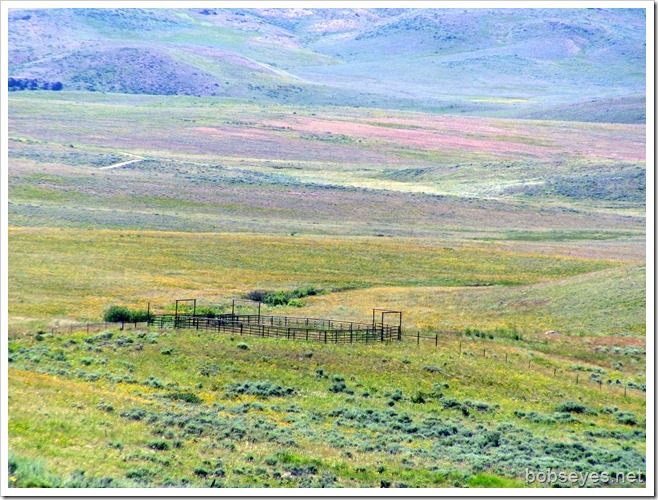 I had a hard time finding a flat spot below the cattle working area. I had to put a couple rocks under two tires to get it level enough. Below me was this pond as I looked out from my van.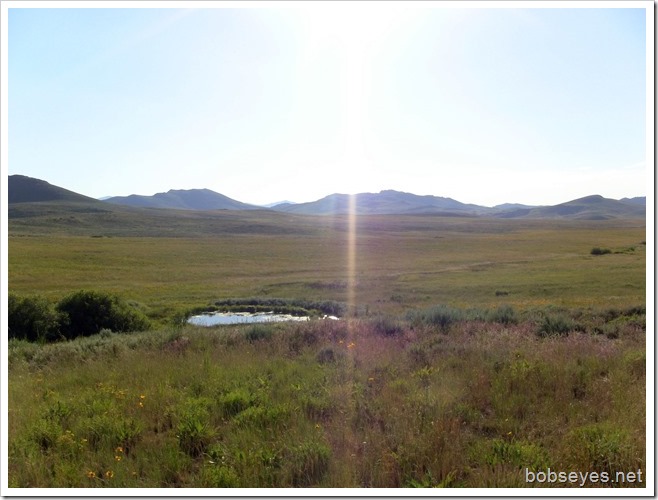 Here's my camp site for tonight, but I changed my mind and will go around that mountain in front of my van and look for a camp spot on that road as I've never been on it before.
I waited at this spot until evening as I wanted to do an evening road hunt so to speak as a lot of animals are out at that time. I started off around seven PM.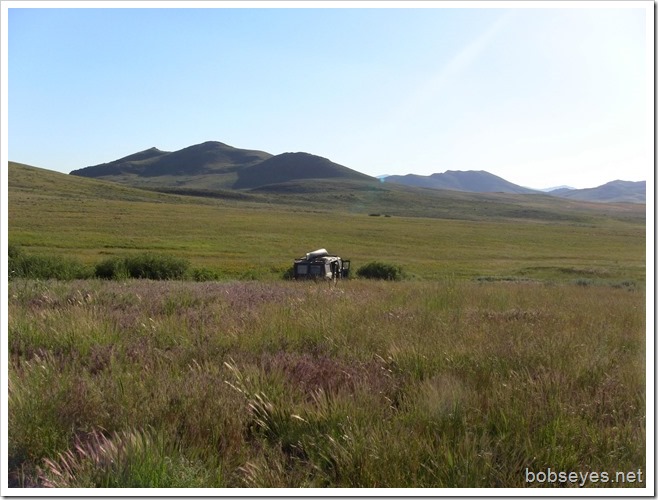 Evening ride
This was the road I followed around Jenkin's Peaks.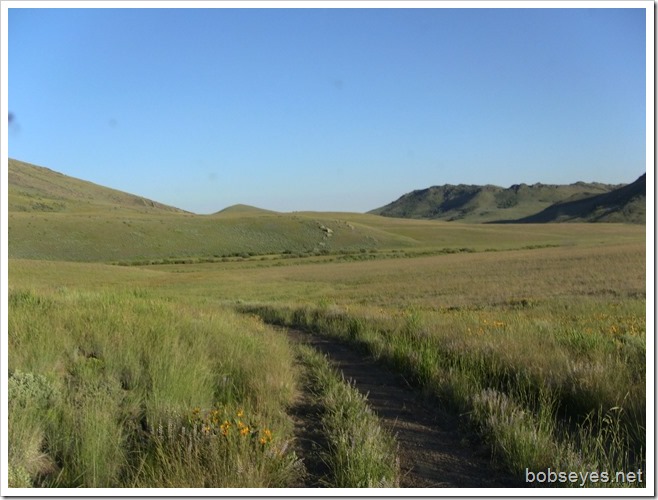 I crossed this creek as I went. There were several creeks back in this part.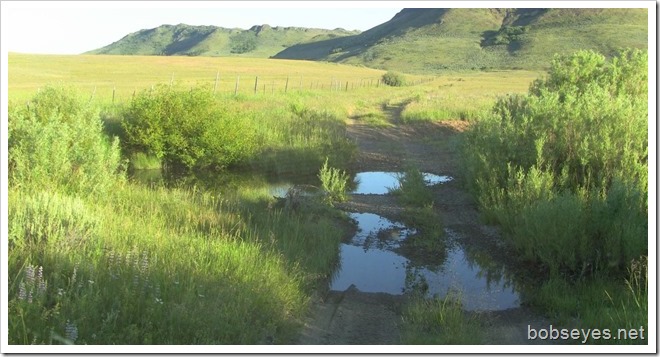 The antelope where out and about and I saw a fair amount of them from time to time. These guys actually stopped and watched me which is unusual as they usually run like hell.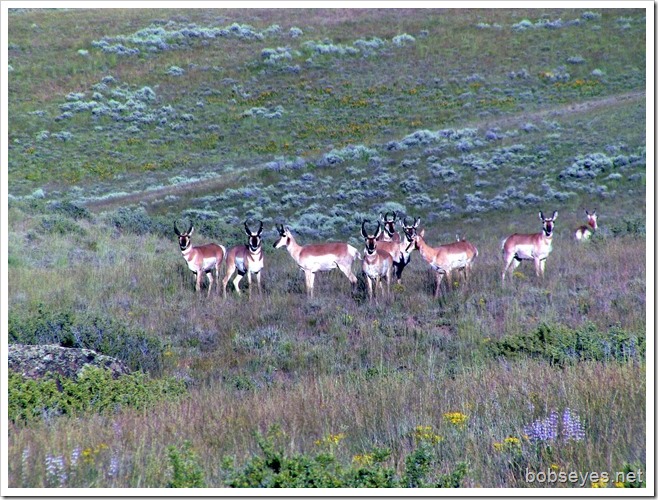 I saw these two big birds in a field by a creek. Storks maybe?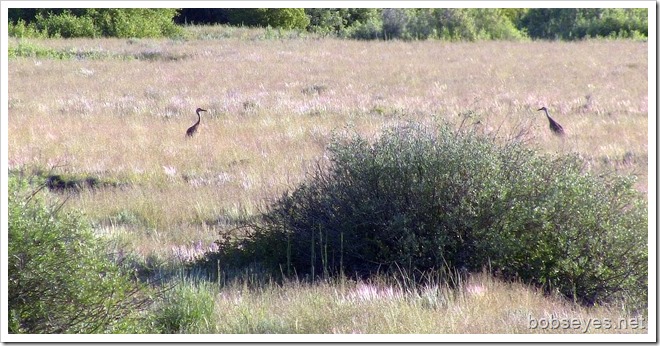 This old ranch will do for a camp
I was looking for a place to camp for the night and wasn't being very successful when I came upon this old ranch.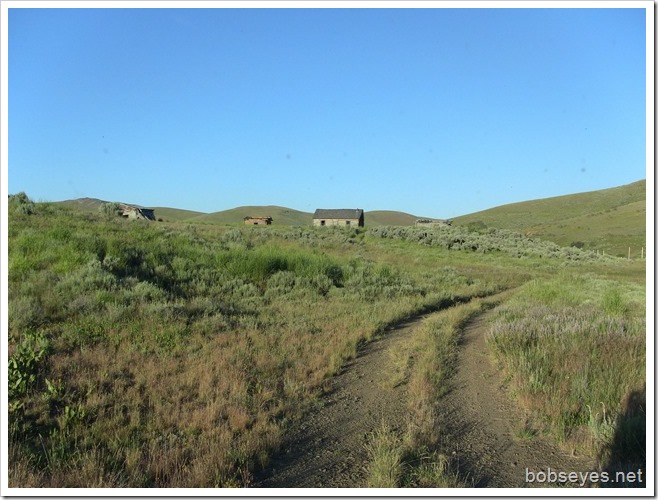 I drove up to it and found a level spot. It had this beaver pond down below which I could see from were I was parked. I saw a couple active beaver down there, but I was too far away for any photos of them.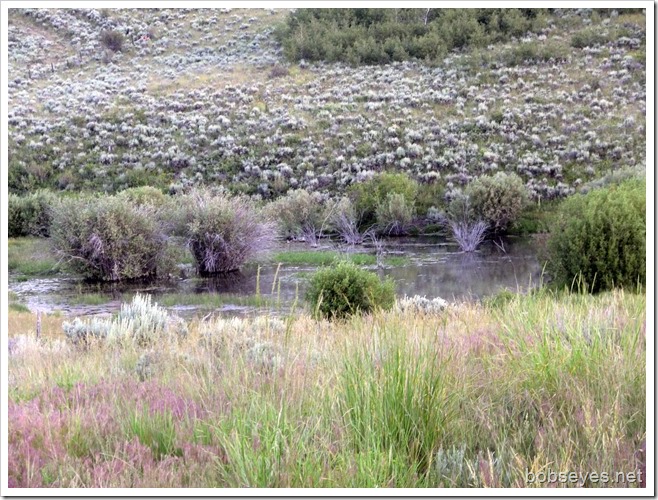 Something caught my eye just outside my van doors as I was sitting there. It moved like a streak of lightning and I thought maybe it was some kind of mouse. The camera caught it faster than I could. A little chippy guy. See it between the logs?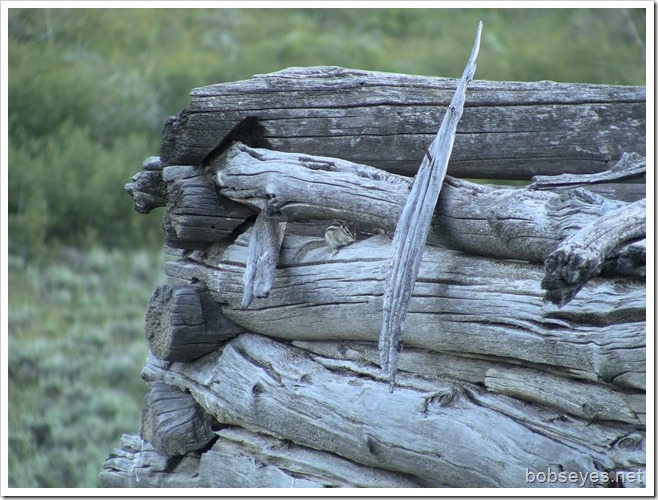 Here's my camp for the night at the old ranch just as the sun is going down for the day.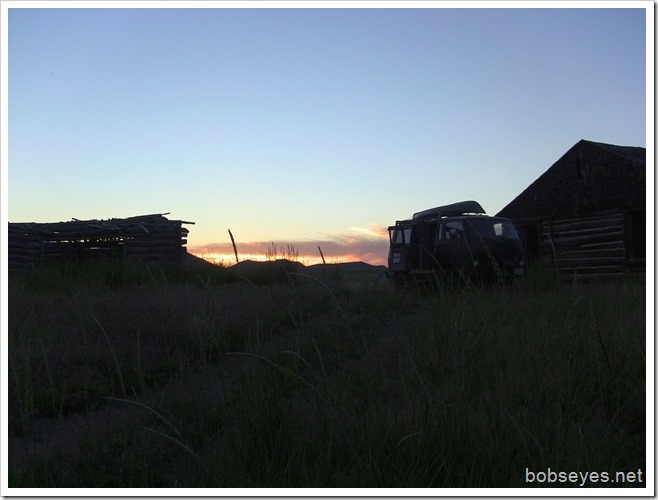 That wraps up another day.