Saturday November 1, 2016 Guerneville CA.
Getting stuff done at home
There's a huge bike race going on today, so it's a good day to stay home and get some stuff done.
I need to pick up the pieces of wood around the yard before it rains, so I got the wheel barrel out. I have these little piles around the yard from cutting up limbs that fell last winter. This is a redwood limb.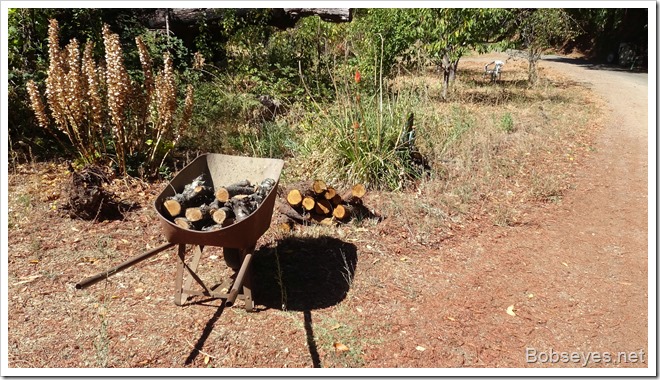 I also needed to get some of the stuff I used putting the new engine in the van picked up and put in the garage with all the other stuff in there that is mostly a mess as I have too much stuff.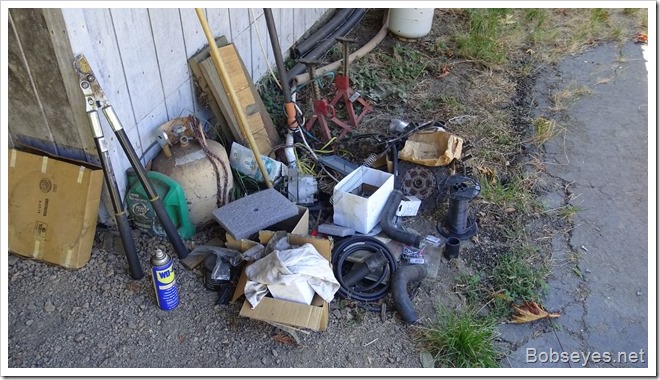 This big tree fell down last spring from the road that goes to the park. I cut it up, but now I need to get it in and covered up as I might as well burn it for heat this winter, instead of burning my oil stove. No use wasting this good wood. Only problem is I have to haul it across the yard.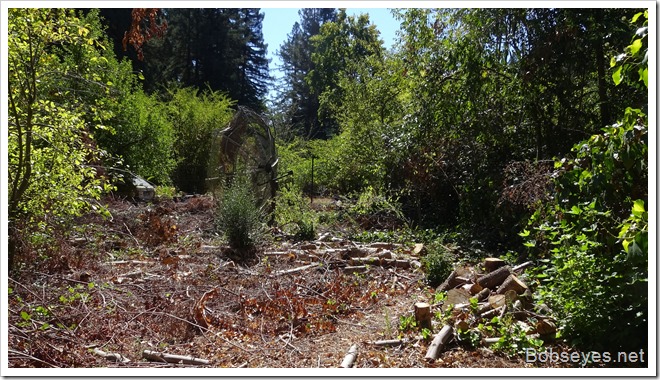 This is going to take some time, but at least I got it started, one wheel barrel at a time.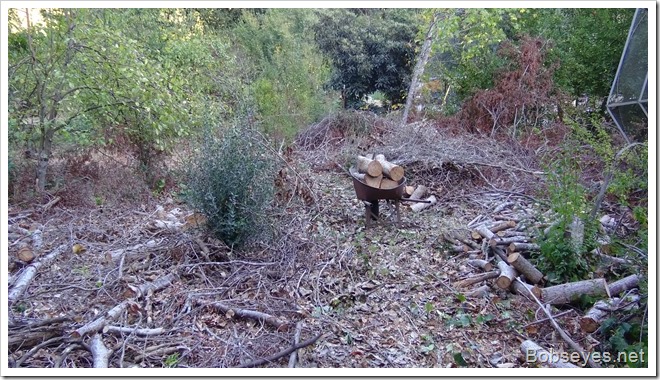 This is as much as I could do today, but like I said, it's a start.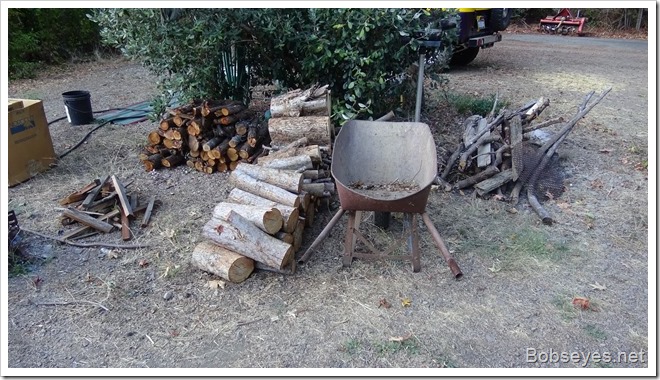 Still some blog problems to solve
About midday I discovered my blog still has some problems. It can't find the old posts, so I spent a good deal of time trying to solve that looking on the internet with no success. For a bit I thought I might have lost all the old posts, but I found I can still get to them in my Live Writer program, so I know they are still there, but I couldn't find where Word Press hides them, even after searching all day on and off, but at least they aren't gone. The problem is my sidebar stuff all got errors when trying to go to an older post, so I shut most of the sidebar stuff down for now. Also, all the old posts can't be found by Goggle or Bing either. Not sure what to do about that, but I'll keep trying.
Picked some potatoes
My blueberry, potato patch is looking good.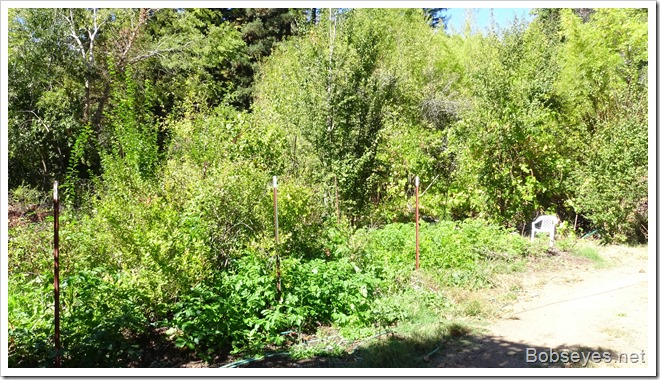 I picked some potatoes. There are several different kinds.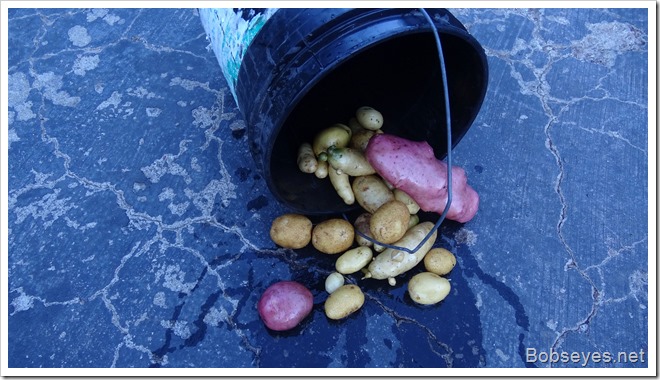 Other than that, I spent a good deal of the day chair hopping around the yard, trying to get my Jell-O plans firmed up as to what I want to do soon. I really should get about another hundred miles on the van's new engine to complete the break in before heading off on a long trip. So I'm sorta thinking of going back up to the Boonville cabin with the parts to finish our septic project up there.
Things are still a bit jellied still, but firming up soon I hope.
That was my day.
(Visited 153 times, 1 visits today)