Monday December 7, 2015 Jenner CA.
I could see the water was calm and flat when I arrived at Jenner this morning. I put my boat in the water and headed on up stream intending to go up river a little further than I usually go.
Just above Penny Island I ran into this gang, resting and getting some sun.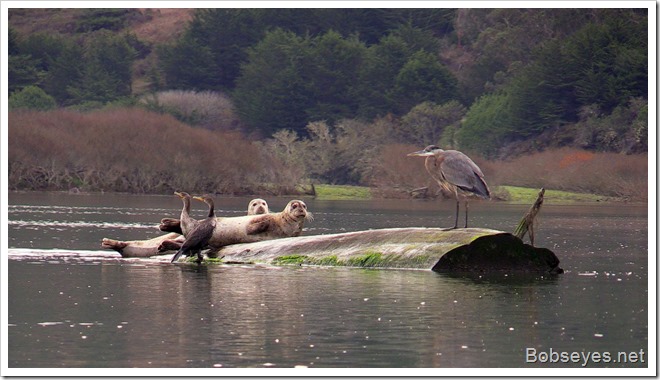 Eagle
I continued on and was approaching here, Eagle's landing, when a bald eagle flew out of the big trees and crossed the river looking for coots to attack.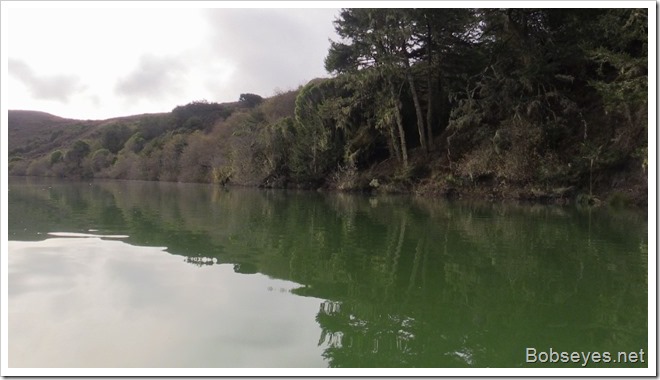 Here's the eagle as it flew across the river. Notice the two horses up on the ridge top?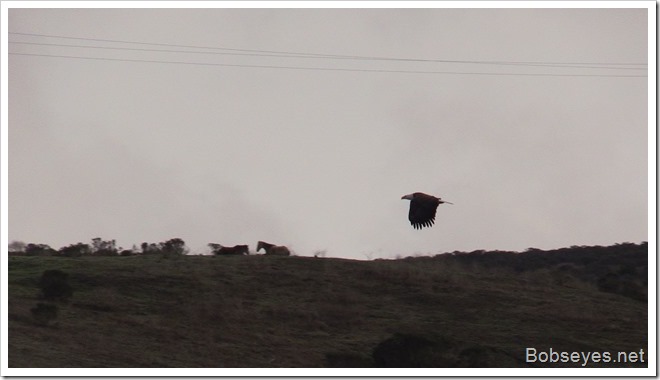 A seagull attacked the eagle so it abandoned the coots and flew off down river.
Paddled up the river
I worked my way up the river to just above Markham's pool where I sat for a bit, then turned back down the river.
Markham's pool looked like this. It's the deepest pool in the river at about fifty feet.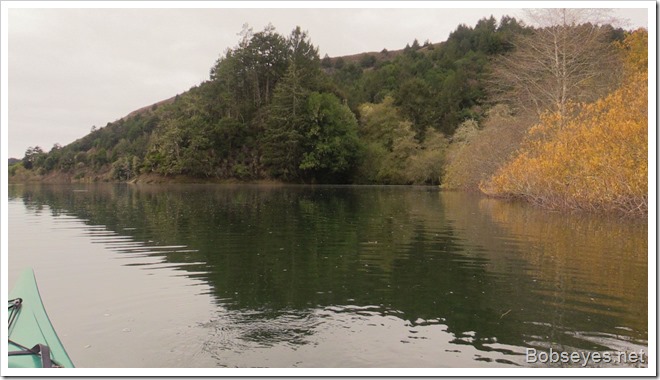 Willow creek is flooded
On the way back, I paddled into Willow Creek which was flooded a bit because of the mouth being closed and the water level being high. I was able to paddle in this swamp area which usually doesn't have enough water in it to do that.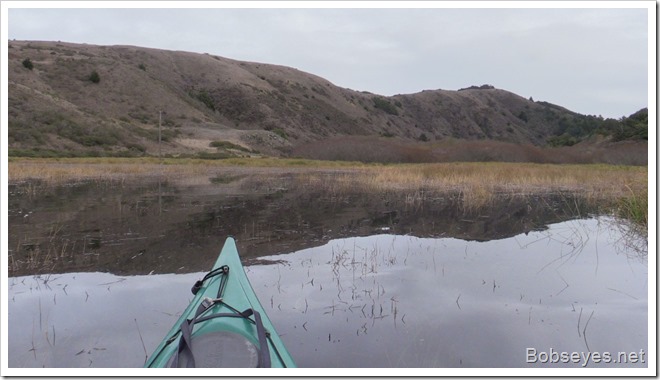 Back out on the river I was almost down to Paddy's rock when I noticed two little birds, so I went over to check them out. Turned out to be two least grebe just swimming along.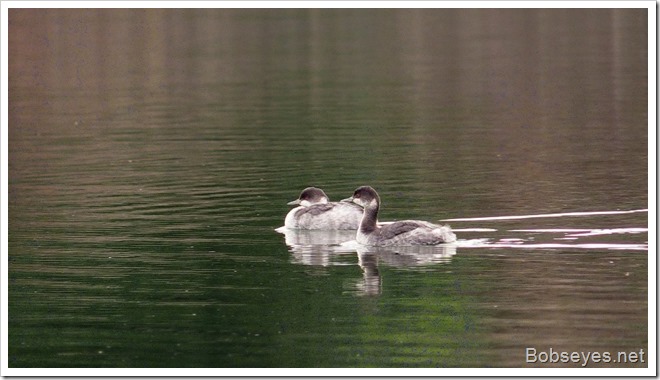 Wild turkeys
I heard the wild turkeys behind me, so I turned to find these guys grazing along in the grasses.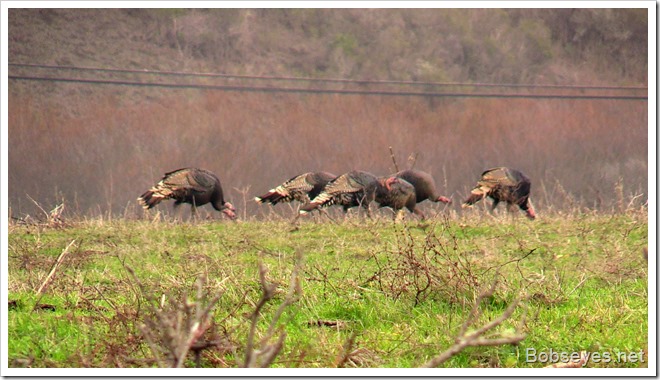 I continued on down the north shoreline just below Paddy's rock looking for wild life. I was checking out the great blue heron sitting there when I notice something moving in the brush off to where it was looking.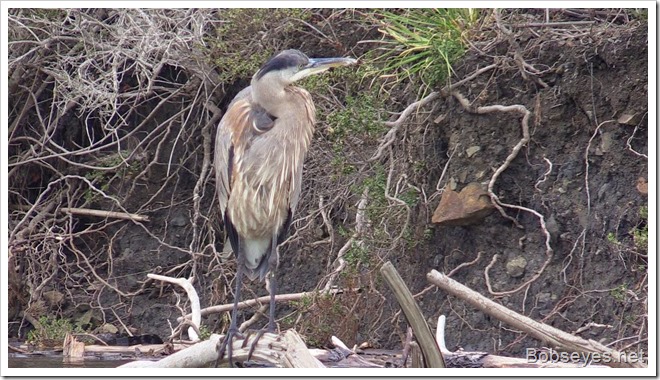 Nap time
Some river otters where in the brush. I backed off further out in the river to see if they'd come out, but they seemed to have gone in for a nap.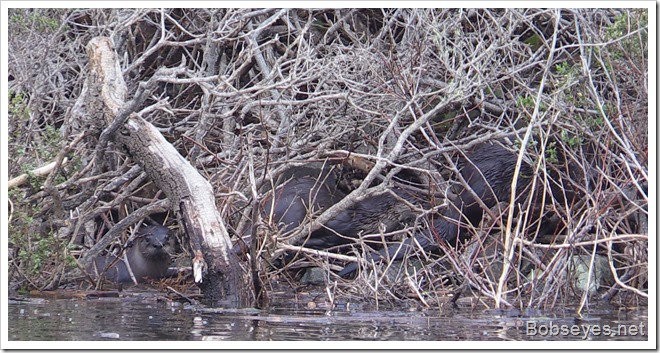 Paddling into Penny Island
I left the otters and continued on down the river paddling along it's north shoreline. I could see the island was flooded on the lower end so I paddled on in to see what I might see. There's a hawk on that pipe up ahead. Can I get around it for some better light for a picture?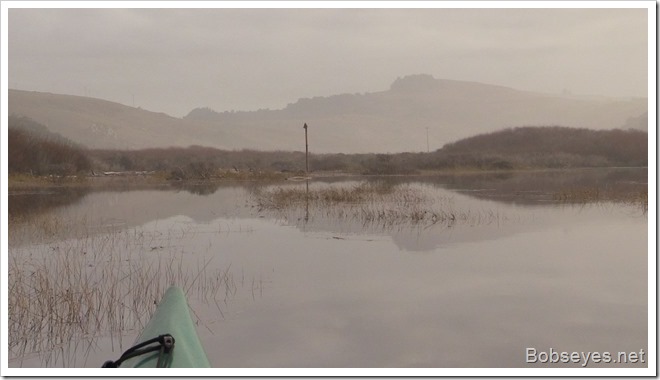 I took pictures as I went and eventually was able to get to the lighted side and fairly close too. The bird was preening.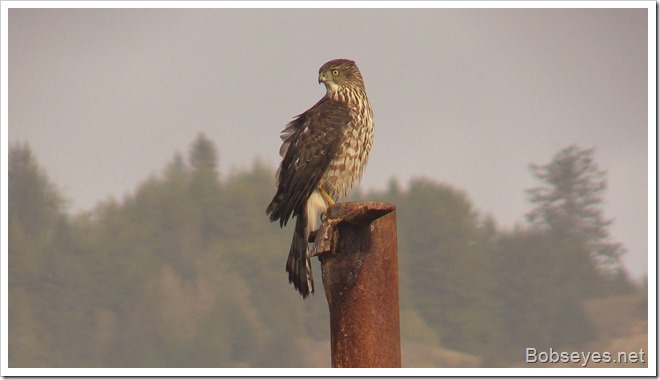 Lone Otter
On my way out to the river, I saw this otter on the big log, but again I was on the wrong side of the sun for any good pictures. By this time the otter has seen me and checked me out and decided to stay, so I thought I might be able to get around to the lighted side there without it leaving.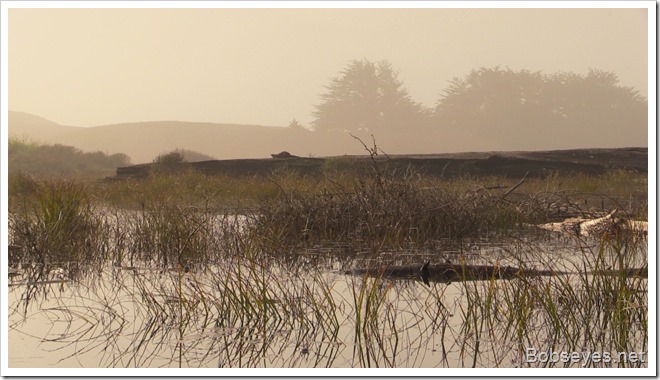 I took some pictures on this side, then paddled out and around to see if I could come in the other side.
I took my time and made it to the other side and got fairly close. I put my boat in a slow drift to get nearer and started taking pictures.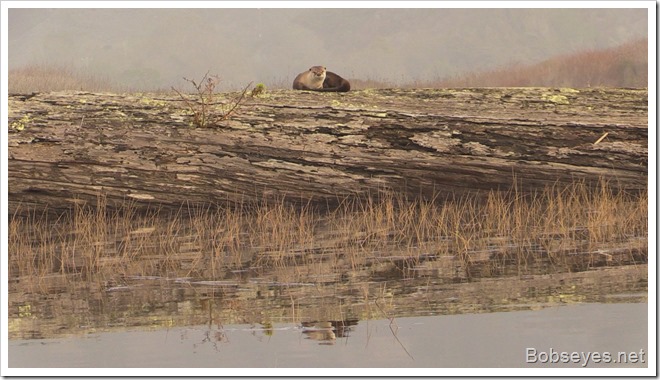 He's checking me out to see if it was skedaddle time or not.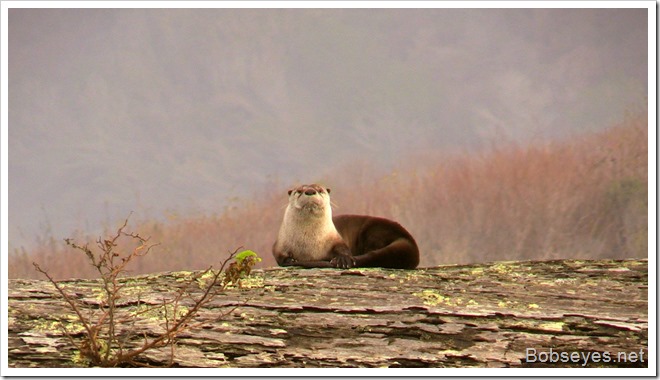 The otter decided I was alright and stayed and enjoyed itself.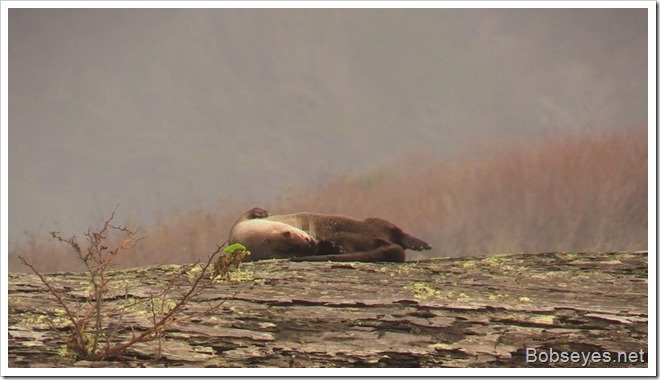 It curled up and looked at me as I was about thirty feet or so from it.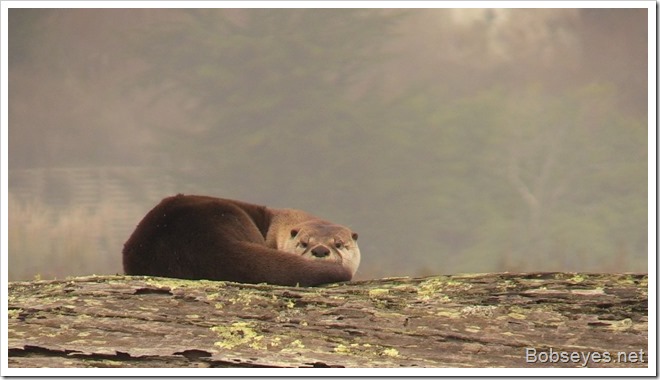 Then it went to sleep, nap time.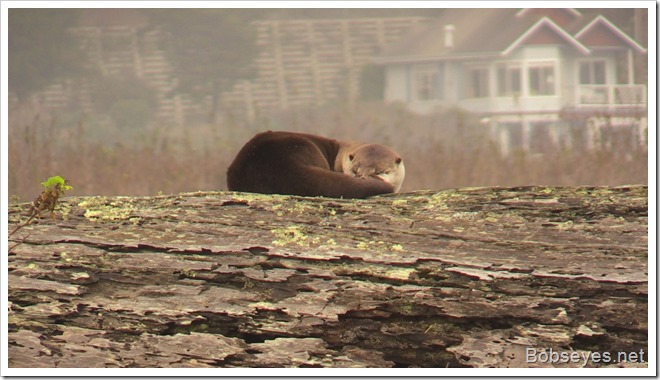 I left the otter to it's nap and headed on down towards the river's closed mouth area.
Down at the mouth
The mouth was closed all right. I found a bunch of wood debrie and a lot of heavy foam floating on the water, indicating that a lot of ocean water had washed over the closed mouth very recently helping to rise the water level of the estuary.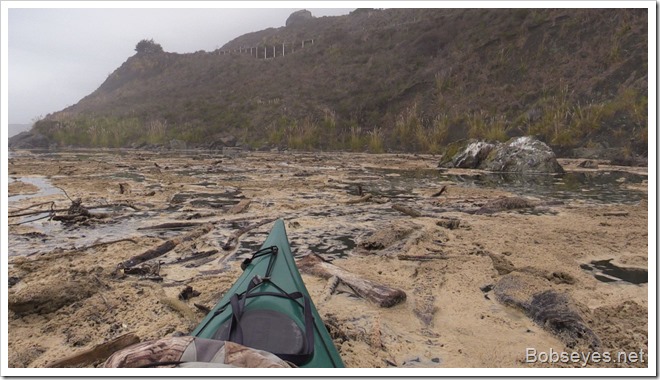 I headed on in from there and loaded my boat on the car.
Picked up the dozer part
I didn't go home though. I needed to get that pipe fitting for the dozer repair, so I continued on to Sebastopol to the hydraulic place. They had the part and I went on home for the day.
That's my day.
(Visited 318 times, 1 visits today)