Tuesday March 1, 2016 Jenner CA.
The day started off nice
It was sunny and the wind was down at Jenner this morning as I pulled into the boat ramp, but that didn't last.
I put my boat in the water and was paddling across the river to the upper end of Penny Island.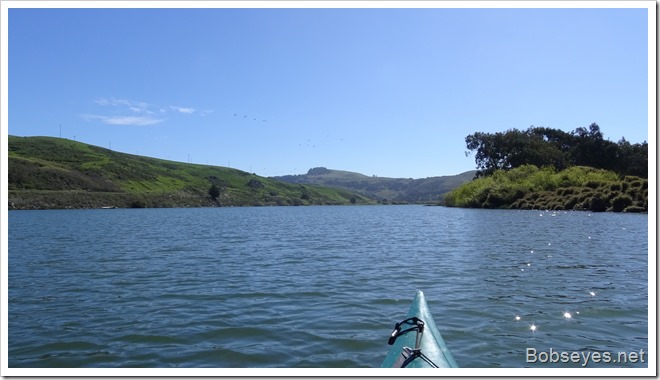 I pulled into the little channel on the upper end of Penny Island and sat around and napped a bit, not really having much energy to do much of anything. :O)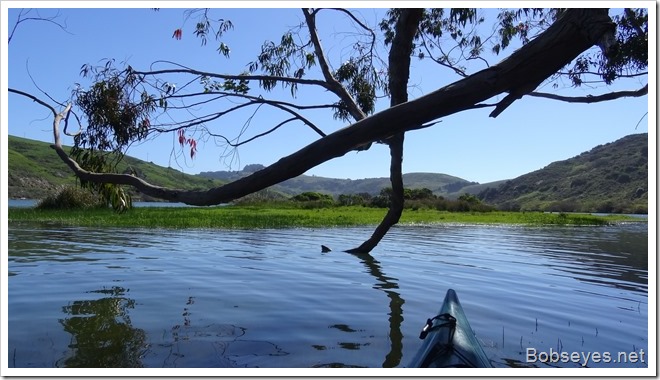 Eventually I worked my way the few feet to the upper end of the island and sat here for a spell, just watching things.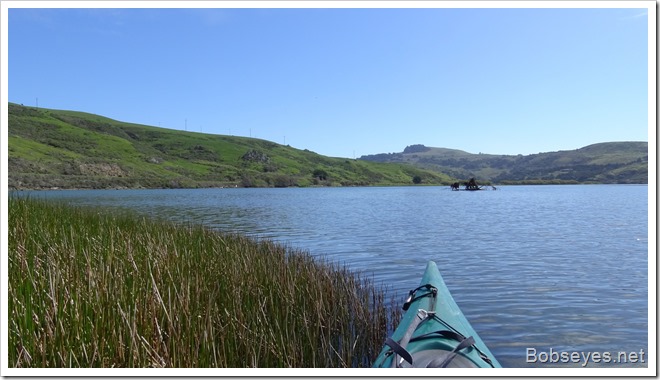 There were a number of buffle head ducks on the water, some of them coming fairly close as I sat and watched.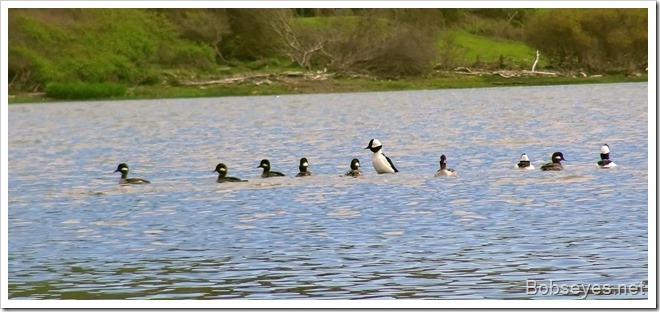 A no energy type day
Like I said, I didn't seem to have much energy, so I just let the lite wind blow me up the river very slowly. The clouds came in and it was starting to cool down.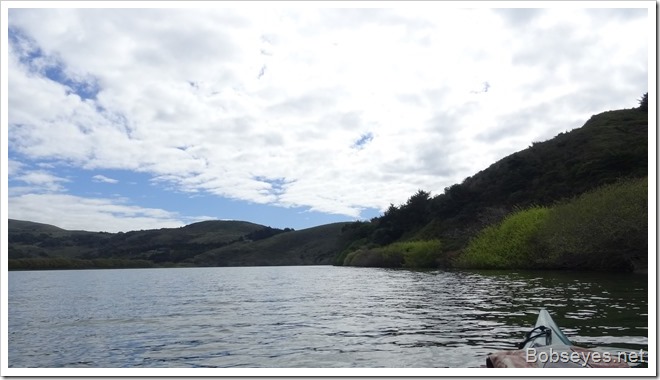 I heard a bunch of loud honking across the river from me and I looked up to see these geese coming in for a landing honking away.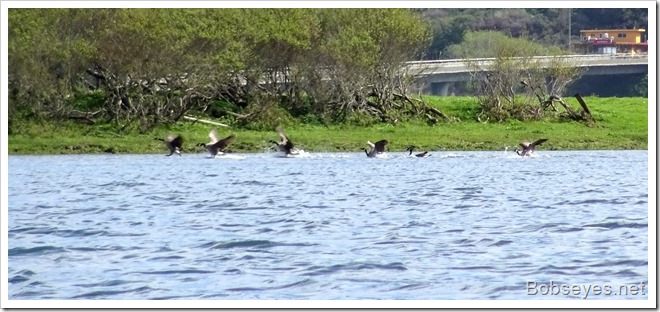 Eventually I drifted up to this spot at Eagle's landing where I was having a hard time keeping my eyes open. It was starting to drizzle lightly on and off.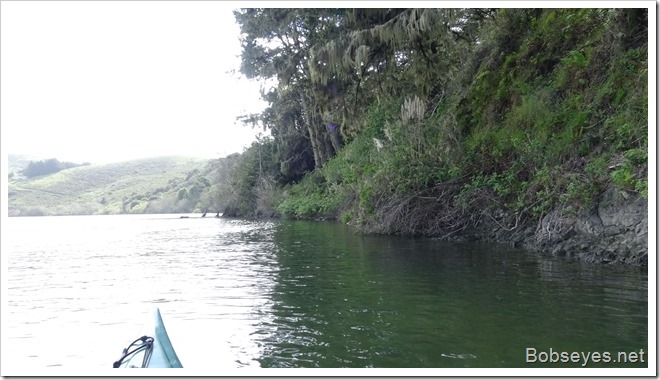 Weather's turning bad
I turned my boat around and started heading back down the river pulling into this spot at spyglass. It was getting cooler and the rain was spitting on me.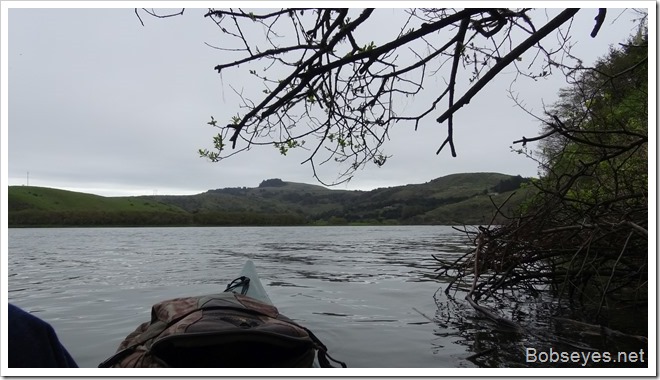 I continued on down along the shoreline with the rain threatening, just hitting me with a few cold drops.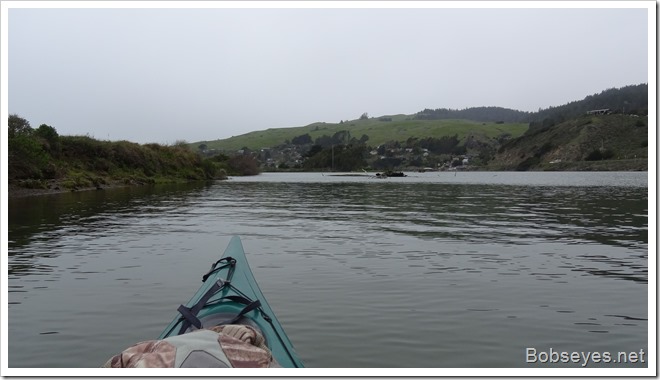 I pulled back into this little channel on the upper end of Penny Island and contemplated paddling on down to the open mouth area.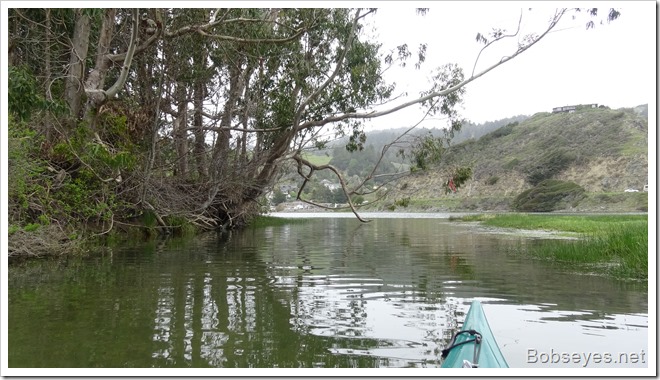 That's it for the day
I stared down that way, but as I passed by this spot, the boat ramp sucked me in and I took my boat out of the water and went on home for the day.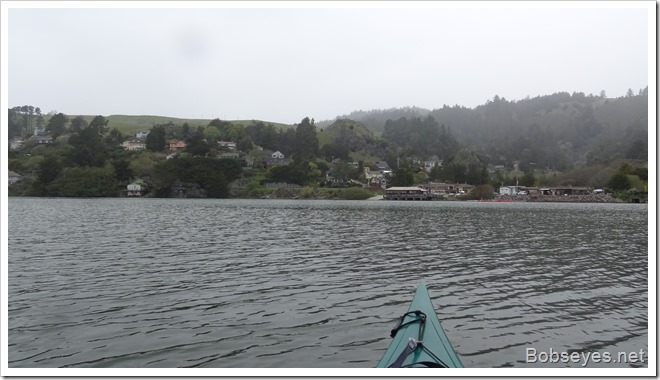 As it turned out, it started to rain more as I drove on home, so I got off the water at a good time. It was a cool rain, not one I wanted to be out in.
Pruning the mulberry tree
At home, the rain hadn't started yet, just some light drizzle, so I did some yard work. I cut this big branch off my Persian mulberry tree. It was hanging way over to the right, so I cut it off, hoping more new limbs will grow on the left side of the tree.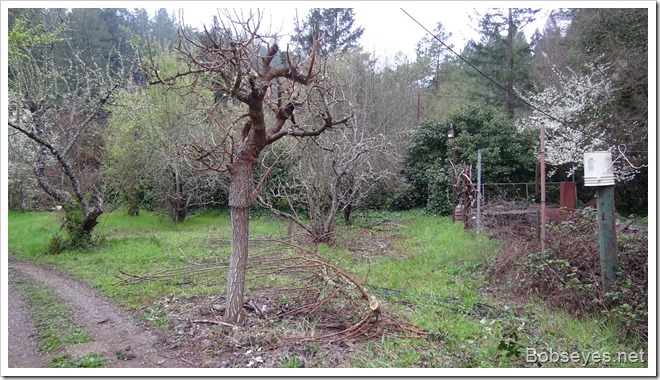 I also cut a lot of branches out of the apple tree in back of the berry tree, but didn't get that one finished yet. Eventually the drizzles drove me into the house, just before dark.
That was my day.
(Visited 216 times, 1 visits today)