Saturday December 31, 2016 Guerneville CA.
It's cool out
I was thinking of going to Monte Rio to kayak today, but a little rain shower came in while I was thinking about it. I took some stuff out to my car to get ready to go, but the little shower was a real cold one and it was cold after it stopped.
I went outside a couple times to think about going kayaking, but each time I came back in the house to get warm.
Too many people out anyway
With the holiday on, I finally decided to just stay home were I could get warm. There were likely people out everywhere today, so the best bet was to do something at home.
Repairing the driveway
I had some driveway repairs to make so I thought this would be a good day to accomplish that.
The driveway goes under this redwood tree.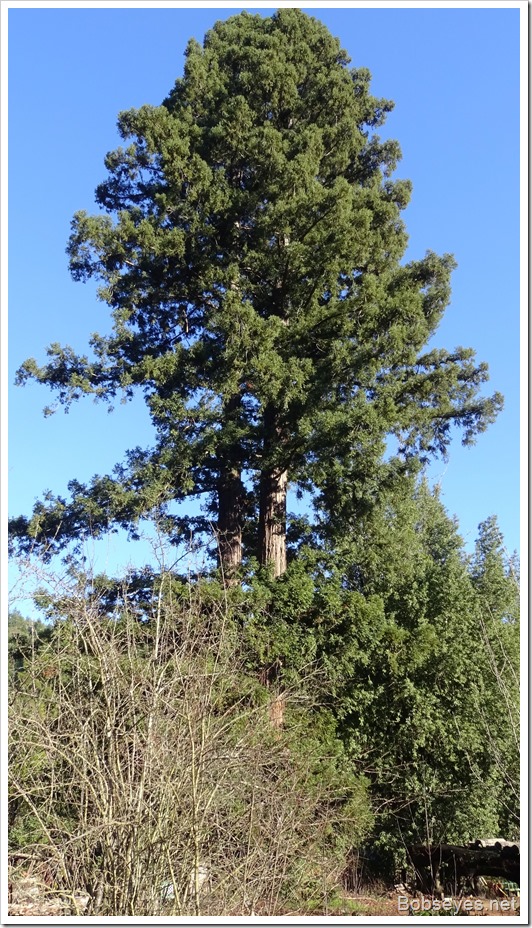 Here's another view of the redwood tree and the driveway that goes by it were I'm going to do some work. The sun finally came out and warmed things up a bit too.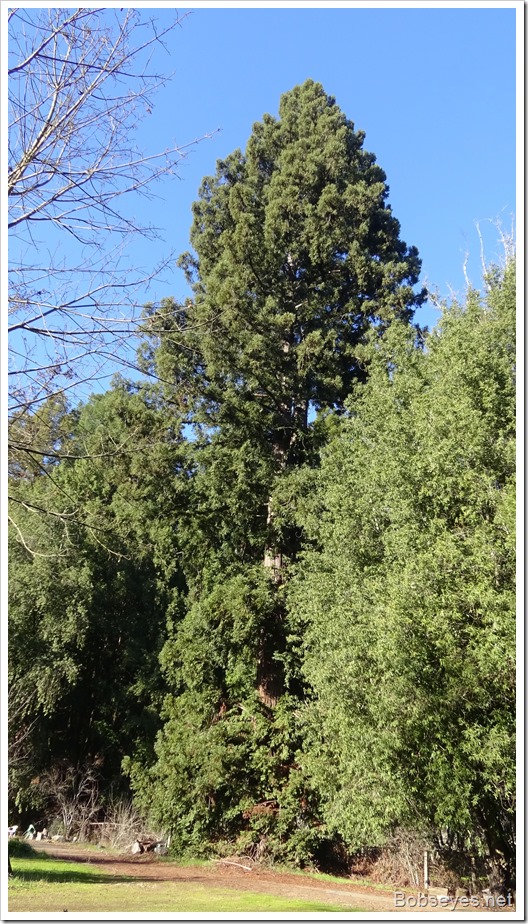 There's some low spots in the road that fill with water when it rains and they are getting deeper, so I want to fill them up with some rocky gravel.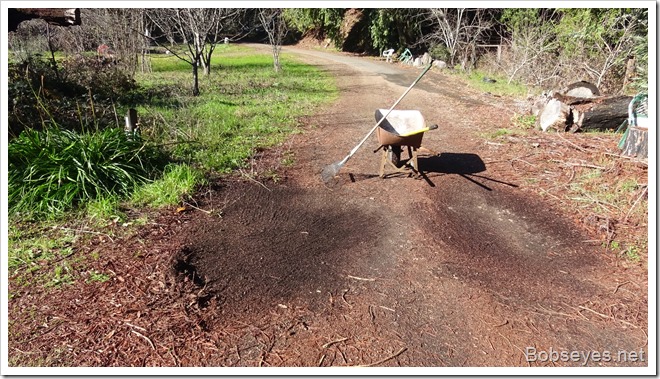 Only ten thousand dollars for this pile of rock
I plan to use the rock from the 300 foot deep well that didn't have any water. Here's the pile of rock from the well drilling. All I have to do is load it in the wheelbarrow.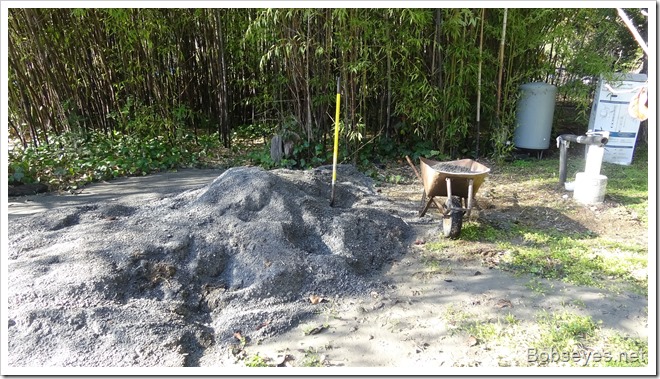 It took more loads than I thought it would, about eight of them. I spread the rock out in the low spots.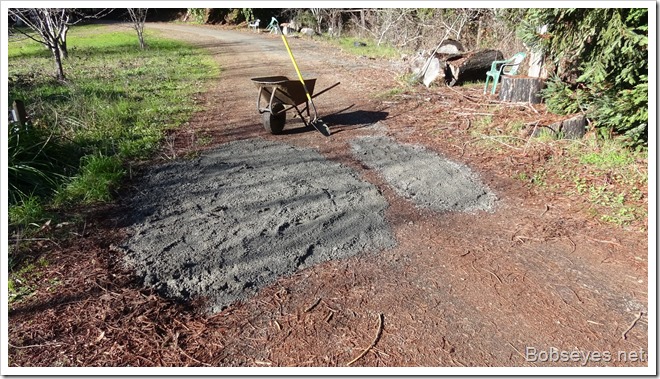 Rolled with the golf cart
It looked like a roller would be nice, so I went over and borrowed my brother's golf cart as it's real heavy with all the batteries in it and rolled it out.
The cat followed me over with the golf cart and supervised while I worked. Cats aren't so dumb. :O)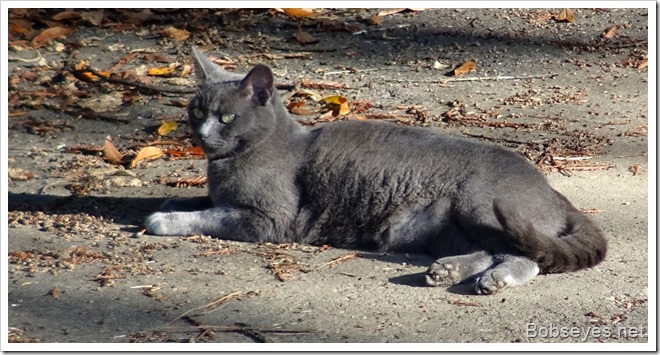 I sprinkled some redwood leaves on the new rock and it disappeared and looks like this.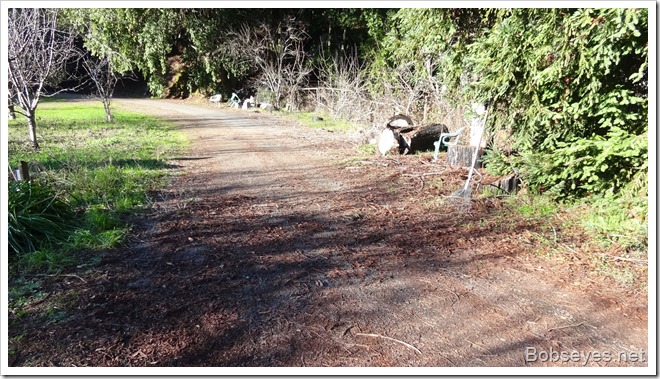 Another spot to repair
I noticed this other spot when I got the golf cart so I fixed this one up too.
A couple loads of rock filled these one up.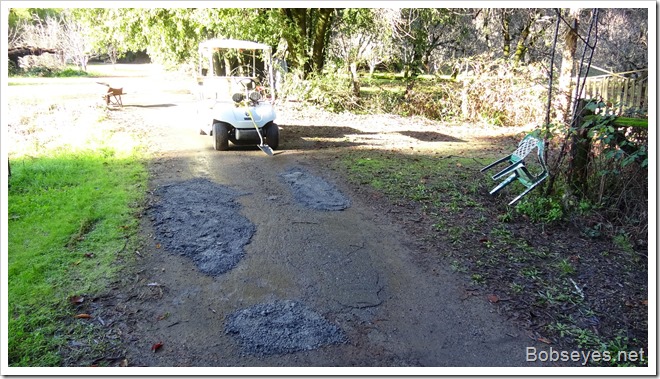 I filled a couple other small ones up and that pretty much beat me so I took it easy for the rest of the day, mostly sitting around enjoying the yard.
And that was my day.