Monday April 6, 2015 Jenner CA.
It was raining as I got up this morning, but it soon stopped, so I went on down to Jenner to kayak for the day.
It was cloudy out with some sun. There's a storm going by to the north. The wind was up and blowing down the river as I put my boat in the water. I paddled across the river to Penny Island and decided to go on up the river towards eagle's landing.
Here's my view as I started up the river this morning.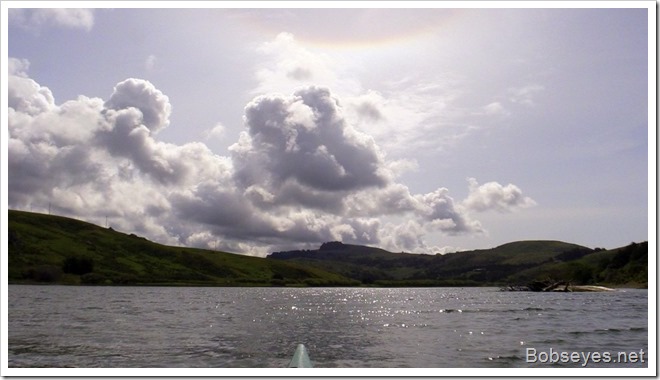 Terns
As I paddled along, I could see some terns flying around overhead, occasionally diving for some fish. I passed these terns resting on the upper end of the Penny island.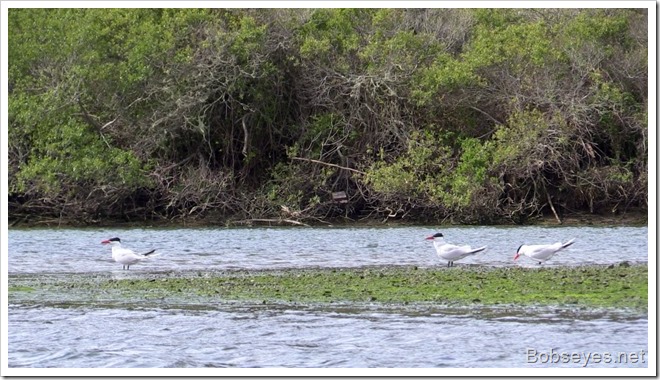 I pulled in near this log to get out of the wind and watched for a bit.
Eagle's landing is only about a half mile up the river so I made it there and sat around in my boat for a bit in the wind. No use fighting the wind, so I started back down the river.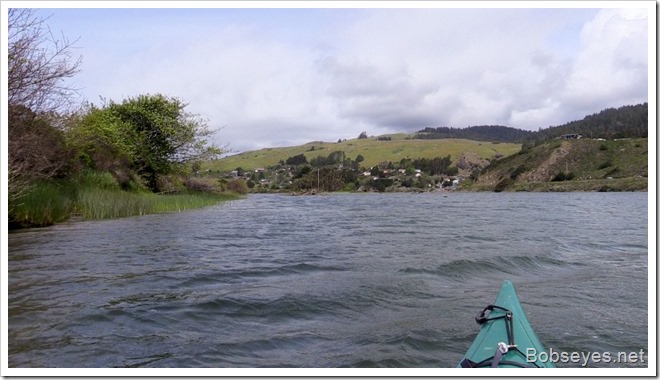 I stopped at this spot which was mostly out of the wind.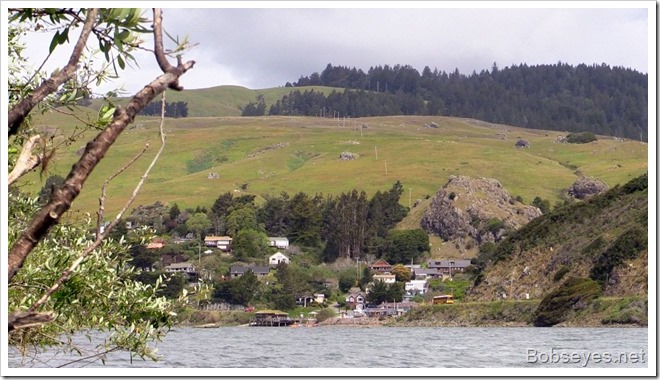 With the wind up, I decided to go ashore at swamp rock trailhead, so I took off from that spot and continued down the river passing these two merganser ducks. With the weather and the wind, there weren't many birds on the water today.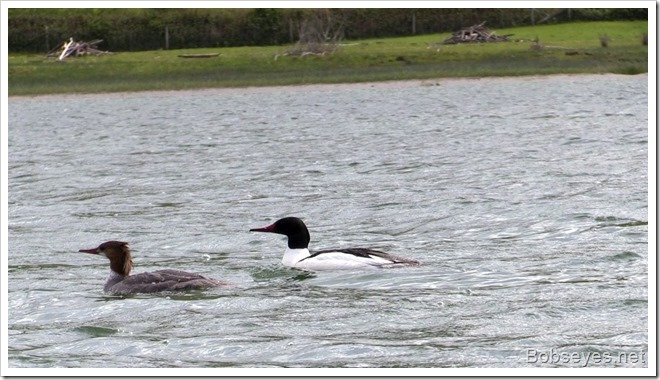 Going for a walk
I pulled into swamp rock trailhead at this spot and tied my boat to a bush to make sure it would be there when I returned.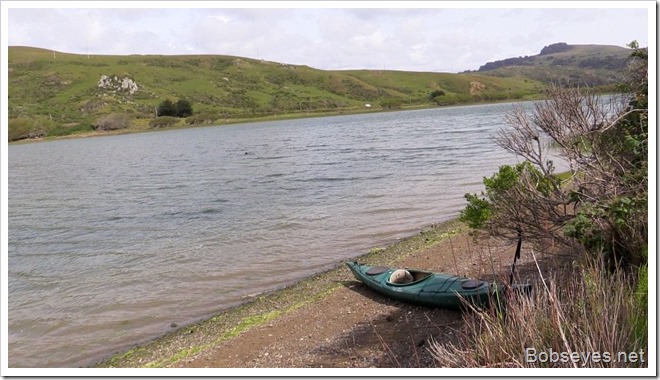 Lush
I poked around some trails. Here's one of the spots I could see out to the river. Things are nice and lush.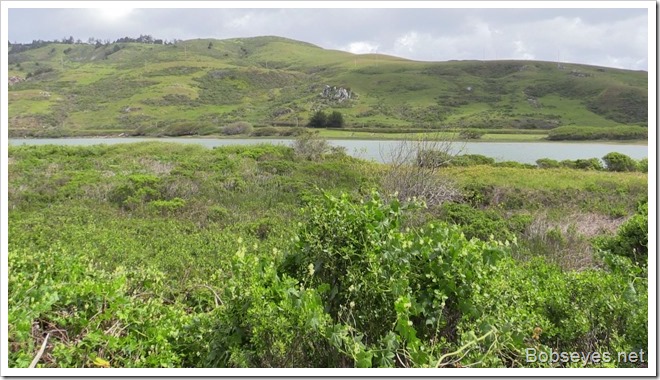 Jenner
This was my view out and down to the town of Jenner. I got a few sprinkles, but not enough to get me wet.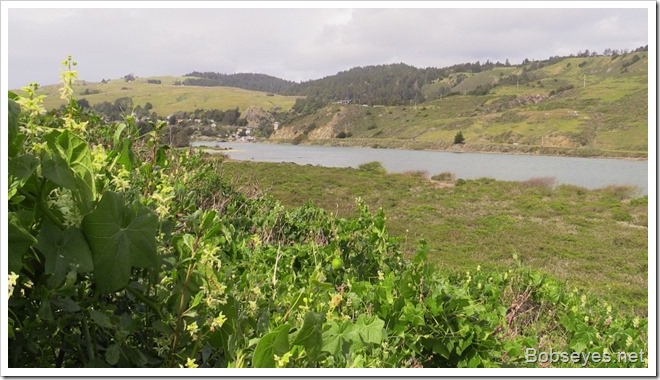 I spent a couple hours poking around in the brush, mostly taking it easy today and then headed back to my boat. I was thinking I might go down to the river's mouth, but as I went, the wind was blowing fairly hard, so I veered over to the boat ramp instead took my boat out for the day and went on home.
Because of the storm going by us to the north, it was cool when I got home, so I got the heat going in the house and spent most of the rest of the afternoon doing things in the house and that was my day.
(Visited 101 times, 1 visits today)