Friday October 21, 2016 Jenner CA.
Fog greeted me
It was real foggy at Jenner this morning as I put my boat in the water. I paddled across the river to Penny Island and decided to go up river as there seemed to be less fog up that way.
This was what it looked like as I started up the river along Penny Island.
I paddled on by this great blue heron fishing, but didn't see it catch anything.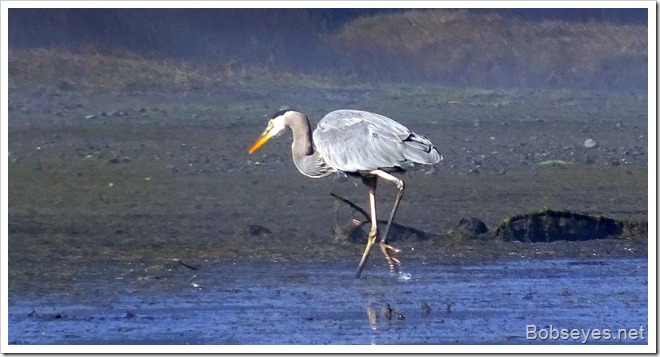 The fog was moving around a lot, in and out as I paddled along.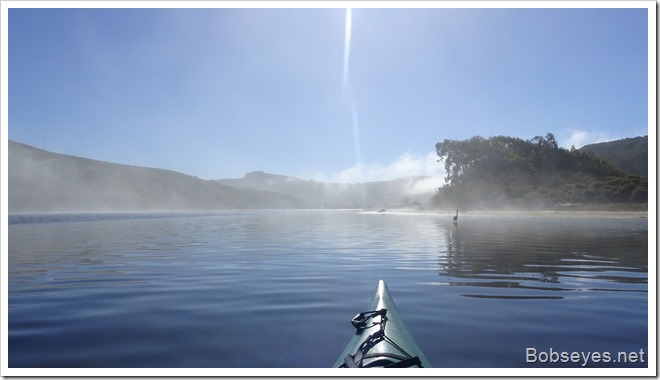 I paddled by these cormorants sitting on this old redwood log.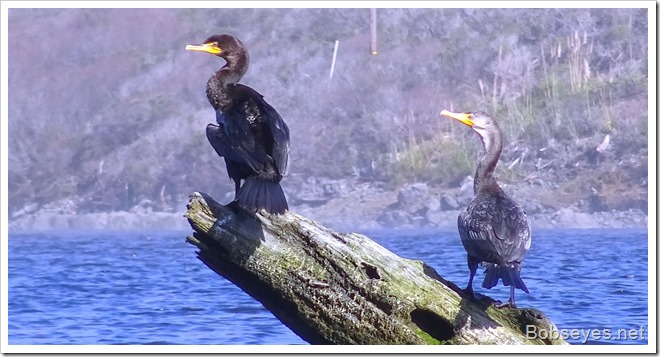 River otters show up
Some river otters swim up near me. It turned out there were about a dozen of them.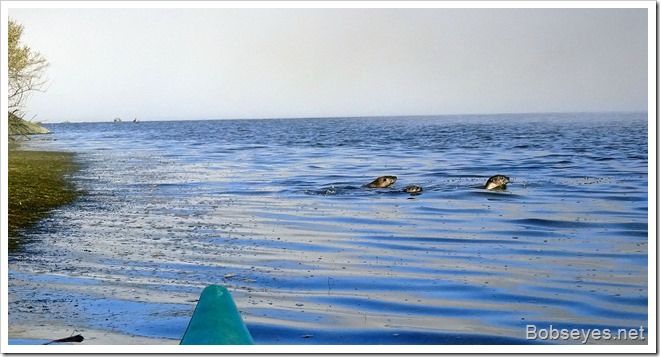 This one checked me out before disappearing in the water.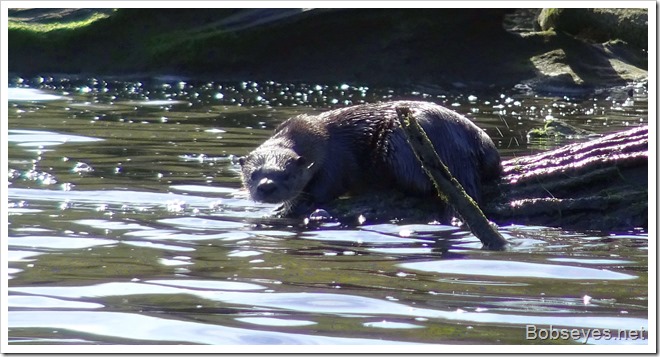 I watched as the bunch of them headed into the brush, likely to evade me and have a bit of a nap.
The fog was moving in and out as I paddled along and stopped by these logs to watch and take a break.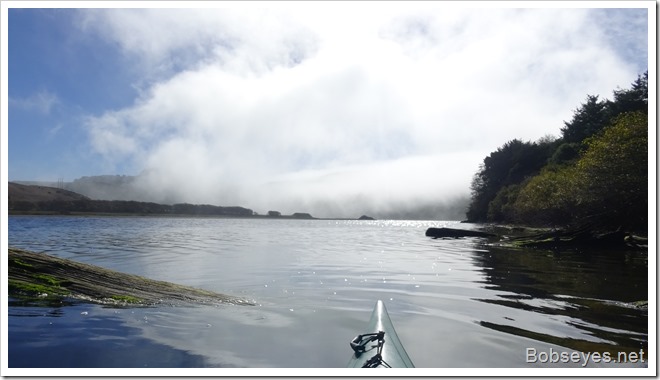 Big splash
Something made a big splash in front of me, but I didn't see what so I watched.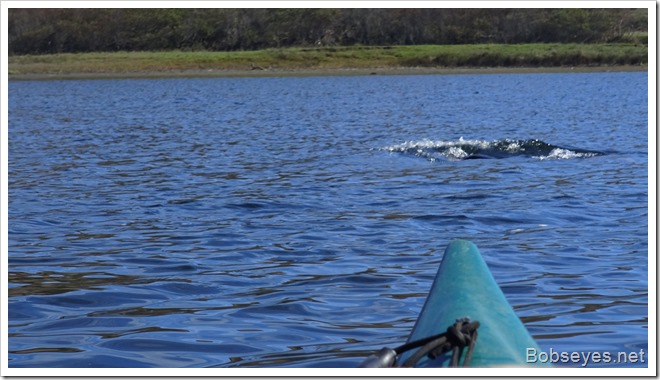 It turned out to be this sea lion fishing away. They sure move fast.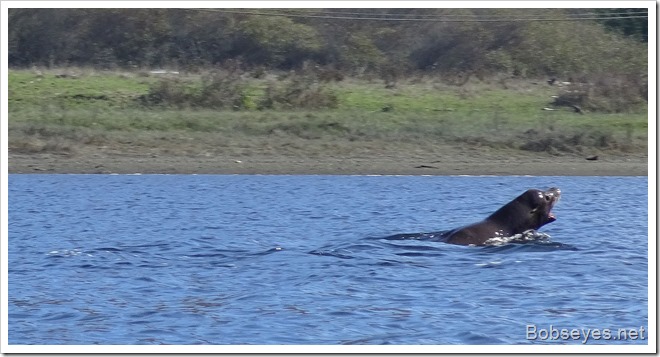 Brown pelicans everywhere
There were lots of brown pelicans flying around looking for fish to dive on.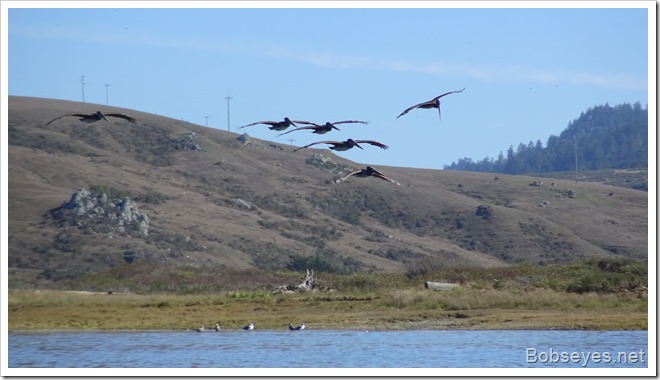 Eagles but no pics
I saw a couple of bald headed eagles fly by high in the sky. I watched as they landed on the grassy hillside across from me for a bit before taking off again.
I could see the fog was starting to clear some down river by the mouth, so I started back down the river. These geese where resting on the upper end of Penny Island.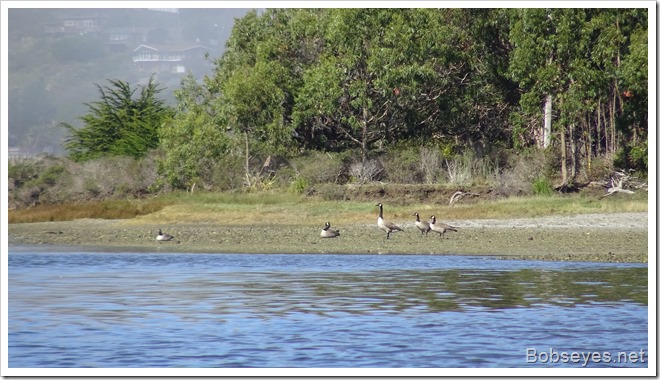 Nice day eh
As I said the fog cleared out for the moment as I paddled along the island's edge.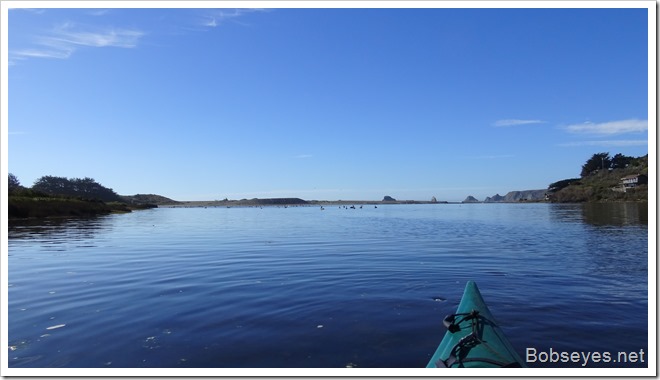 There were plenty of pelicans flying around in the sky looking for fish, most everywhere I paddled today.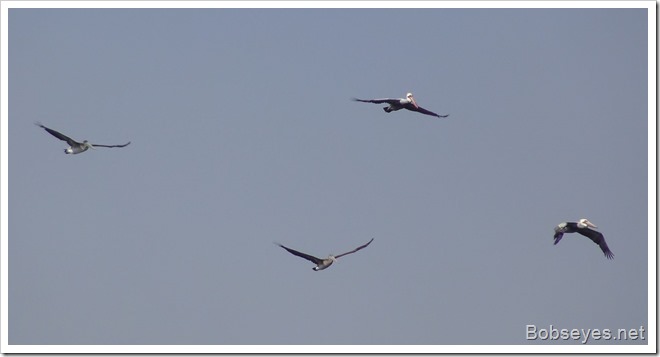 Sea lion pod
Some of the fog moved back in for a bit and I saw this weird looking group so I went over to see what it was. It turned out to be some sea lions taking a break. I think there are about four of them showing. They cluster in this pod formation when they rest, or maybe even sleep?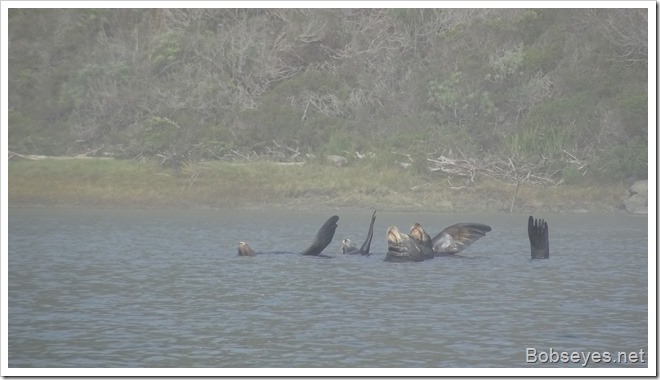 River's mouth opened up nicely during the night
The ocean was going to high tide and it was a bit rough as I checked out the recently opened river's mouth. It opened all the way sometime last night after they breeched it yesterday.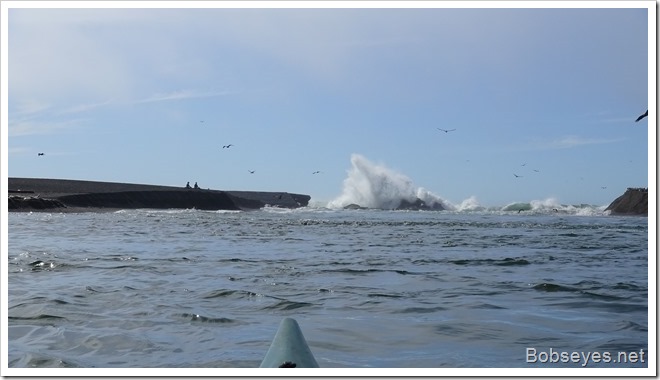 Watching the pelicans fish
After spending some time down in front of the open mouth, I headed back up the river. I was watching the pelicans fish.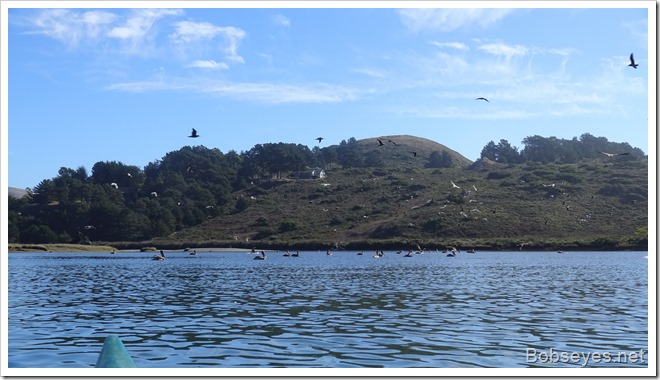 The pelicans were fishing around me as I paddled along headed back to the boat ramp.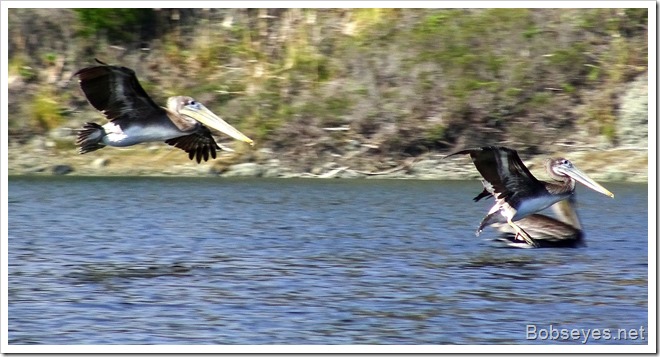 Here the pelicans were diving for fish right in front of me.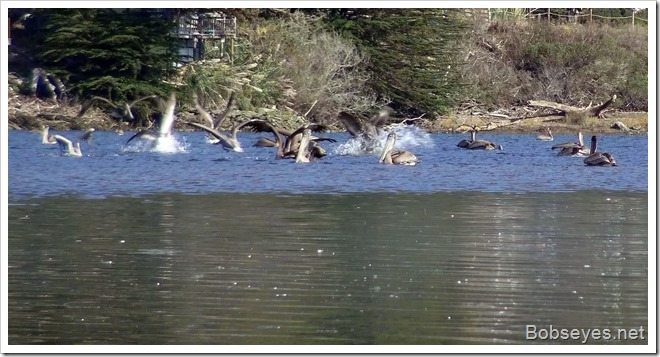 Most of the fog was gone and the sun was out with low wind as I headed in for the day and went on home.
I didn't do much when I got home, mostly just took it easy for the rest of the day.
Nice day on the water.
(Visited 312 times, 1 visits today)