Sunday May 22, 2016 Guerneville CA.
Working on the big tree
It was overcast today. A good day to cut on the big tree with the sun not out.
Warmed up with a redwood limb
First off I cut up this medium size redwood tree limb that had fallen out of a redwood tree during some wind last winter. Just one branch makes a big pile of wood. Burns good too.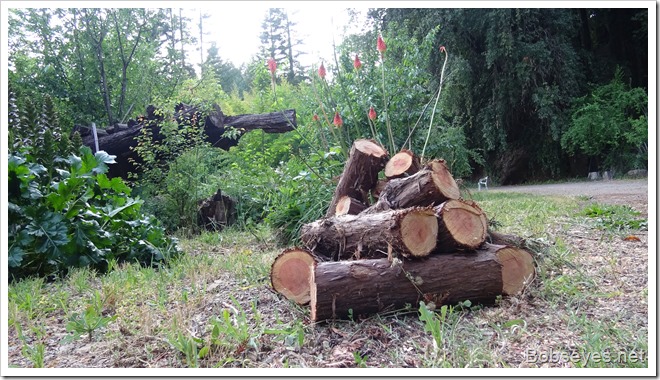 Was curious how the blueberries were doing
I needed to check out how the blueberries were ripening, so I lifted this end of the bird protection cover and checked it out.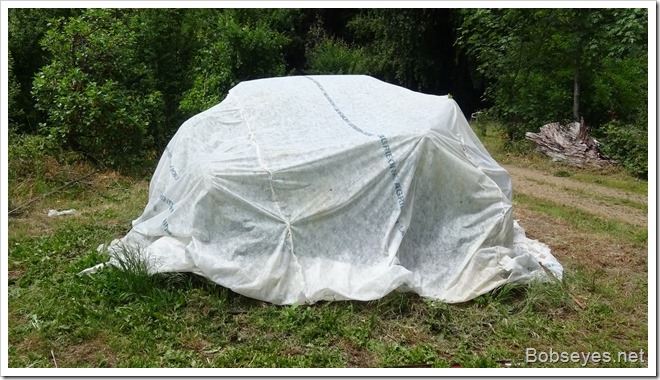 There were a few berries getting ripe, but they needed some sun to flavor them up a bit. Just the same I ate a bunch of them.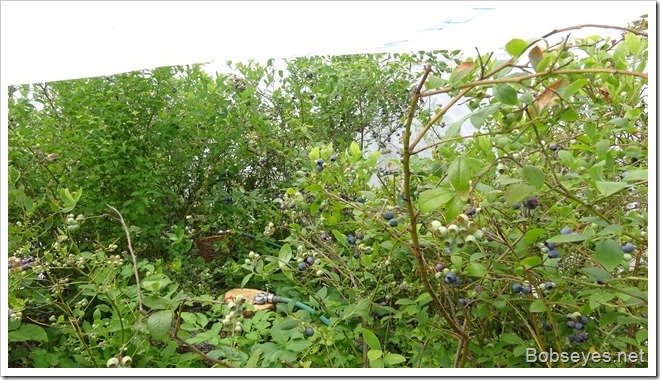 This is what they should look like when they ripen up.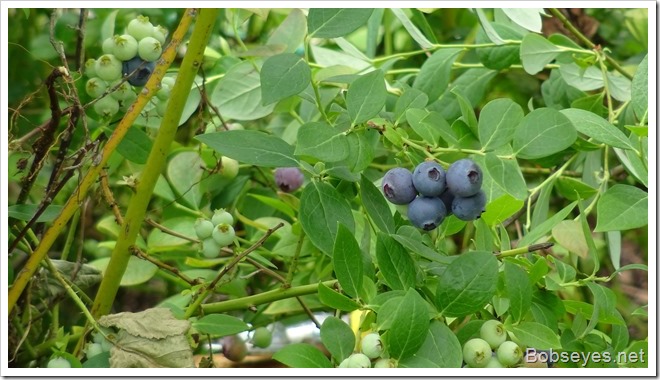 Spent most of the day cutting on the big tree
I used the smaller saw my brother let me use to cut up most of the tree. I went through about three tanks of gas on the saw while taking some good breaks during the gas ups.
I got it down to the big stuff and got the big saw out near the end of the day and cut stuff up with it.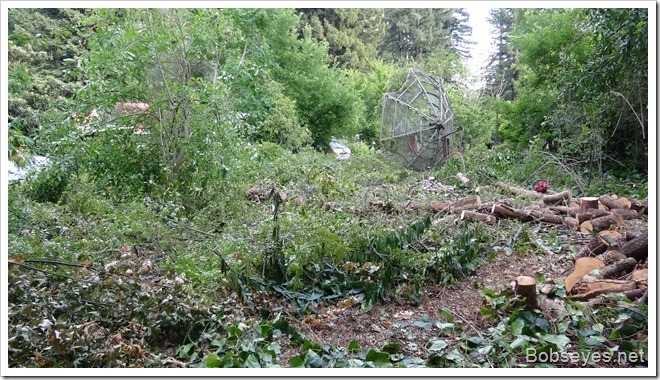 I got this much cut up before I ran out of gas, me, not the saw.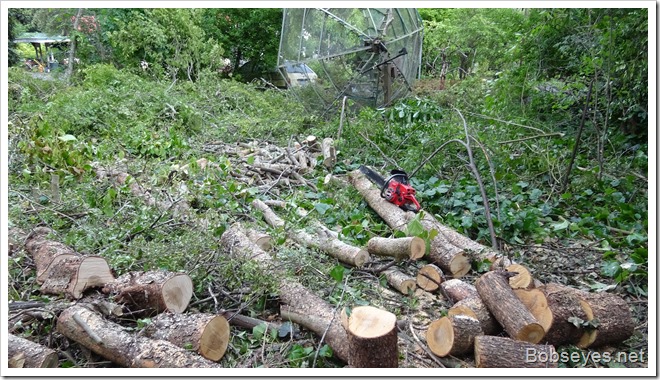 I used that chair a lot.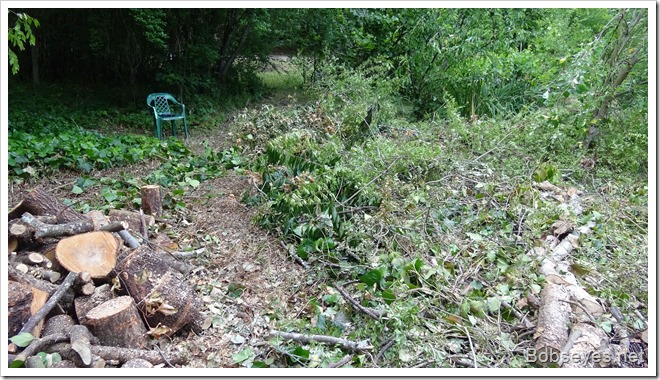 Still lots to cut up
I still have a bit more to cut up on that big tree and it'll likely take me all summer to clean up all the debris.
Checked on the loquats
I got the latter out to check on the ripeness of the loquats. When they are ripe, they remind me of apricots, but when they aren't quite ripe, they remind me of loquats a taste all their own.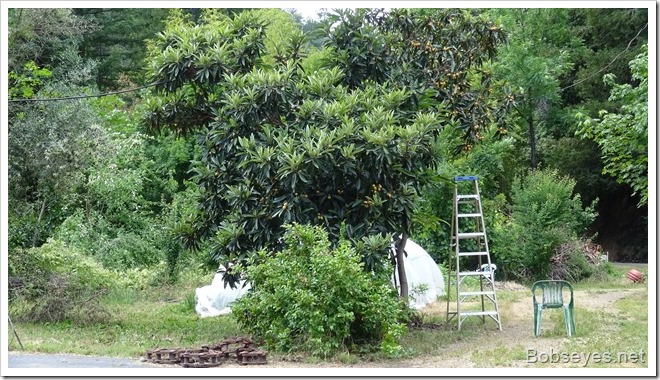 They are about the same size as apricots and have two big seeds that are about the same size as an apricot seed, but they don't' taste like apricots until they are good and ripe.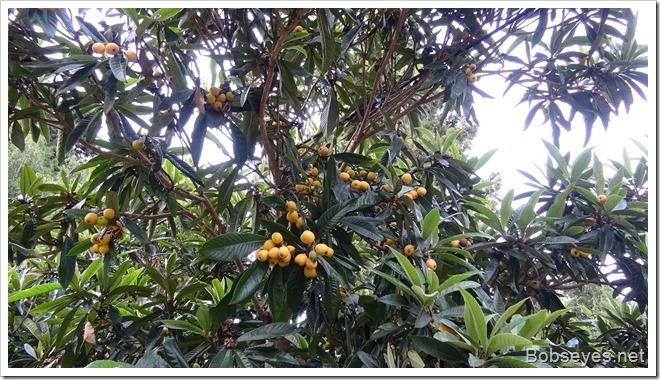 That was my day.
(Visited 344 times, 1 visits today)