Thursday August 20, 2015 Scott's camp Nevada
We woke to to a clear day with a cool breeze. We got it going and headed out, headed back to Scott's Ranch for a good needed break.
It wasn't far, only about thirty miles over some good roads and some bad roads.
This was our view as we started down the road headed back to the main road, about fifteen miles.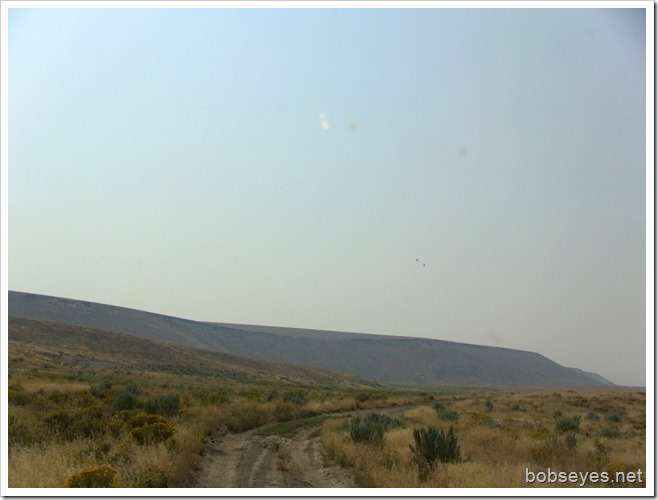 I stopped here to let Steve catch up who had been hanging back to avoid my dust.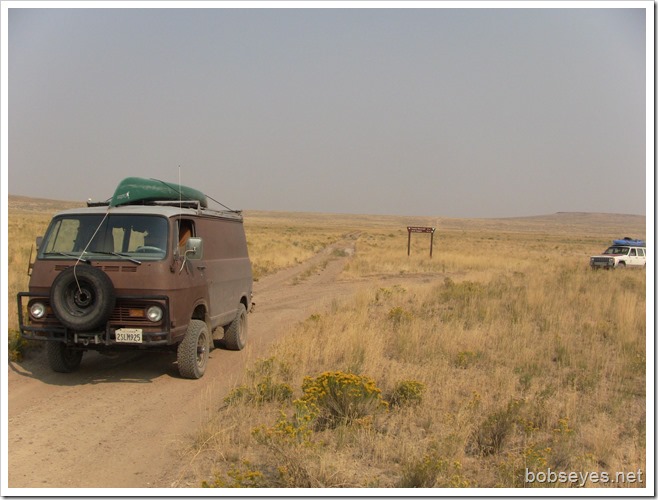 Back on the main road through some aspen trees.
I stopped here for a water break and waited for Steve to catch up again.
This little bunny was at Scott's Ranch and greeted us as we arrived.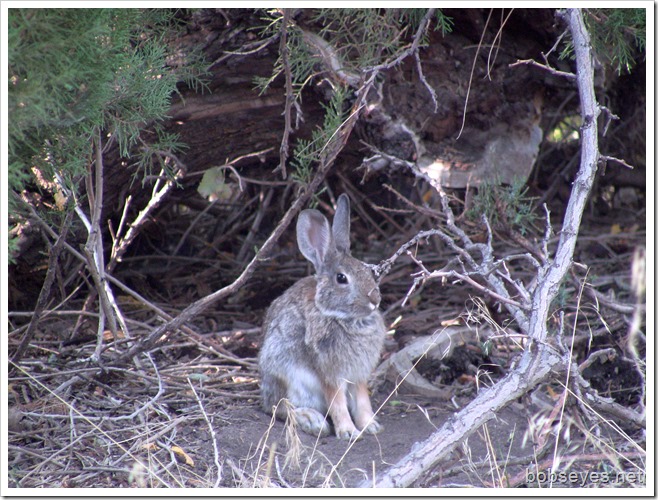 We pulled in under the trees and set up camp.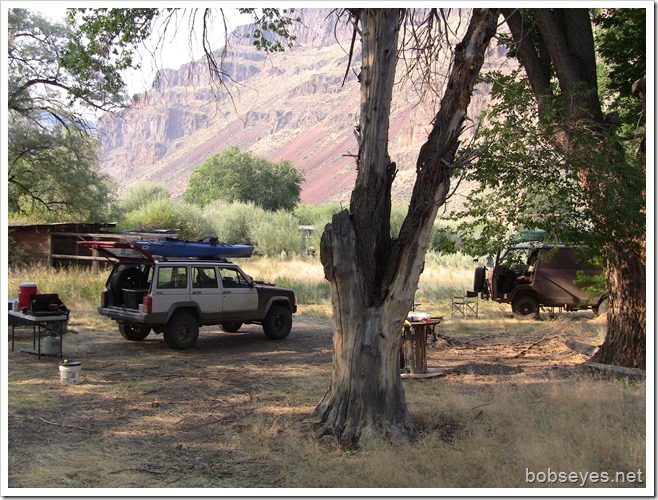 We sat around a lot, but later in the day Steve took off for a hike and I went down to the river and waded around some contemplating wading up the river.
Instead I crossed the river here to explore the meadow on the other side.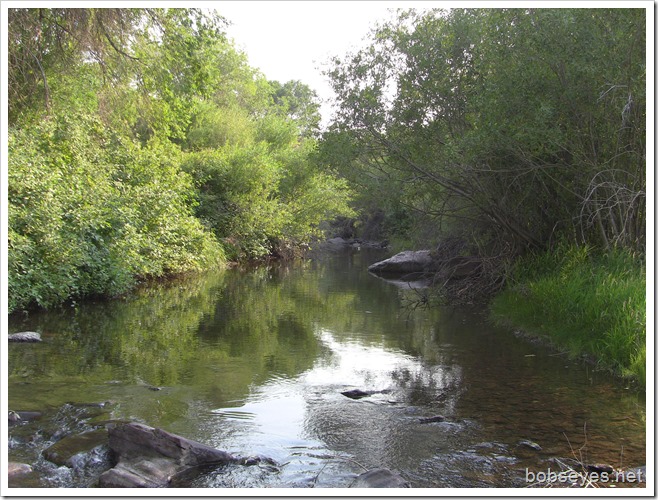 I walked around this meadow. I was wondering if there was an old cemetery somewhere on this ranch. I looked all over but haven't found one. Only a place full of old animal bones. I continue to look.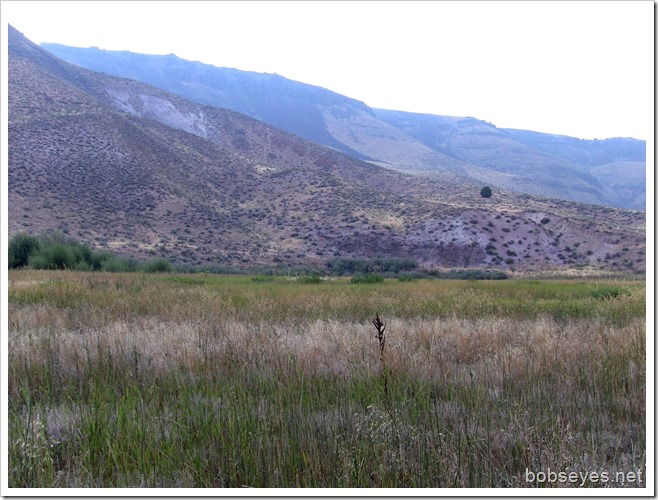 This was my view looking across the meadow to where Scott's Ranch is located under the big trees. The old barn is visible.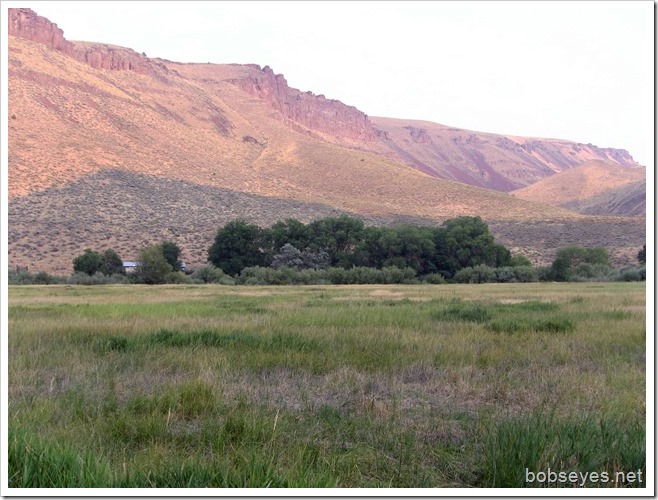 I checked out the river along the meadow's sides as I started back to camp. Looks nice, eh.
Back at camp I sat in my chair and was scanning the hills for some signs of an old cemetery or anything else.
I spied this across the canyon on the hill side and scanned it carefully looking for signs of a cemetery. Looking closely, I see there are no fences surrounding a plot, so decided this was just an old gate. I may hike up that way just the same later.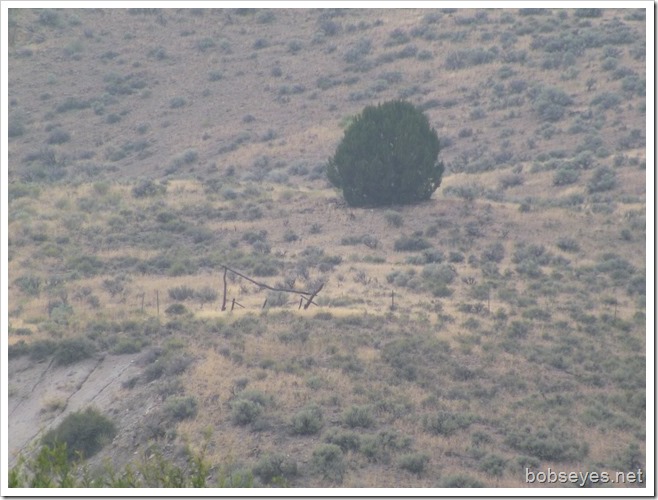 Our camp was in bed by dark tonight, as yesterday's hike beat us a bit.