Saturday November 8, 2014 Monte Rio CA.
But first, some computer work
I was expecting Marty to come by this morning so we could get his gps sensor to work on his computer. It took longer than we thought it would to get it all going, but we did get it going, around two pm.
Off for a paddle
We loaded an extra kayak and headed down to Monte Rio for an afternoon paddle.
We arrived to a sinking sun, behind a mountain. The wind was down and the fall colors were out as we headed our boats down the river from Monte Rio.
This was our view just after we put our boats in the water today, looking down the river. That's Marty down there in his kayak.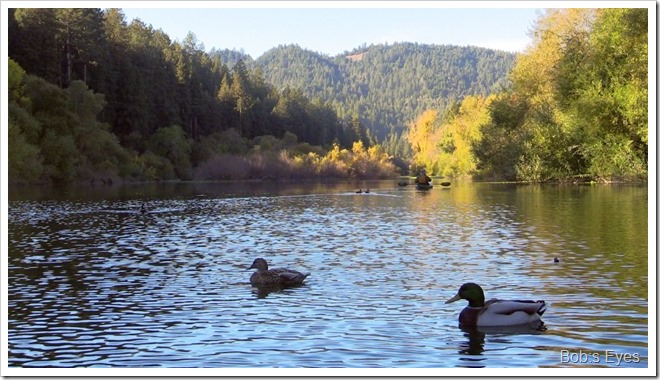 This is one of the mallard ducks that came over to greet us, a male.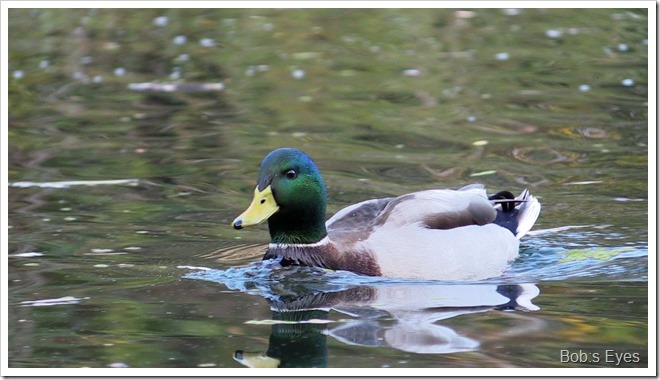 I saw Marty taking a picture to the right of me and as I looked I could see he had spotted a green heron in the bushes.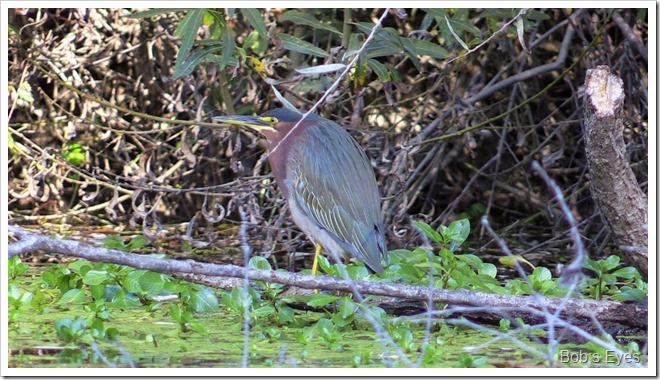 We slowly continued on down the river to views like this one.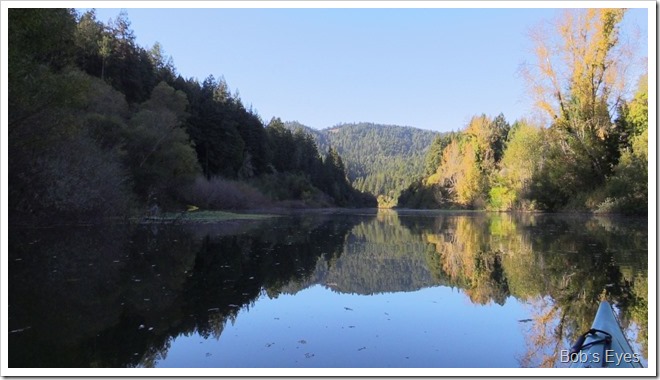 Down to Villa Grande
We weren't going far today, just down to the Villa Grande hole, which is down at the end of this picture, center.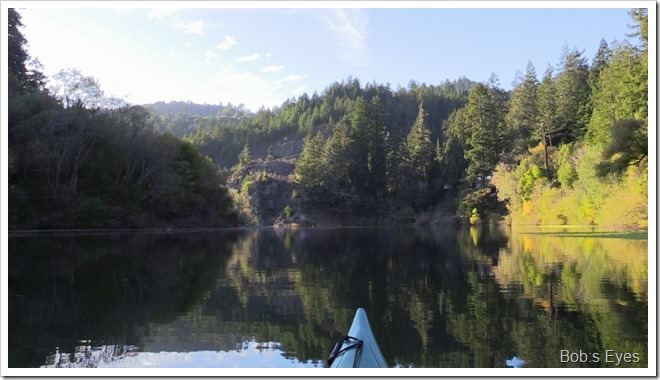 We pulled into some weeds there which were out in the sun and sat for a good long while, just enjoying the passage of time, watching.
We were sitting in the sun and it was in our eyes, but it felt good.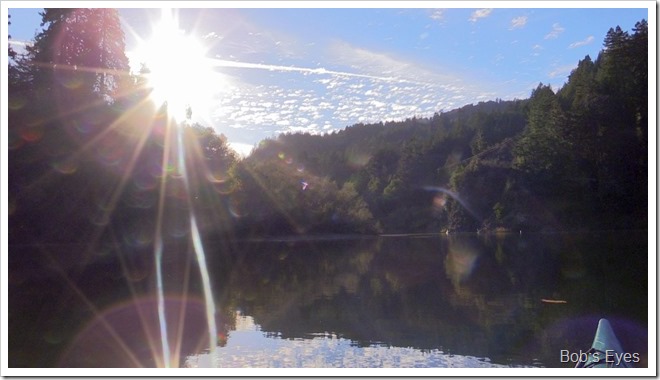 We sat there and watched as people went on by in boats and headed on in for the day. After most of them had passed, we also decided to head on back, taking our time.
Headed back up the river to Monte Rio.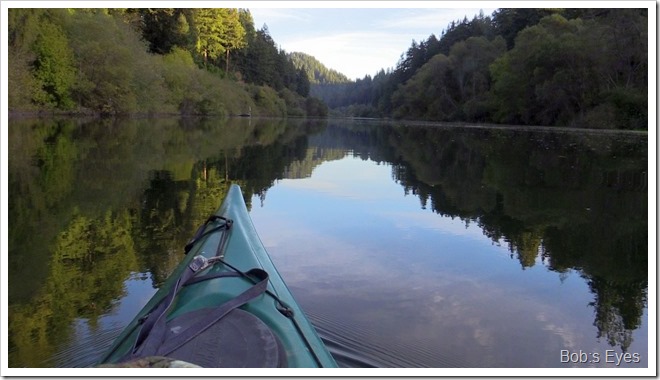 I'm following Marty as we headed back up the river.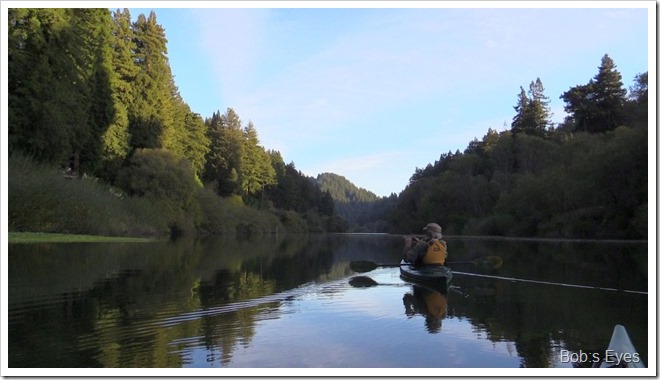 This was our view of the river, just below Monte Rio.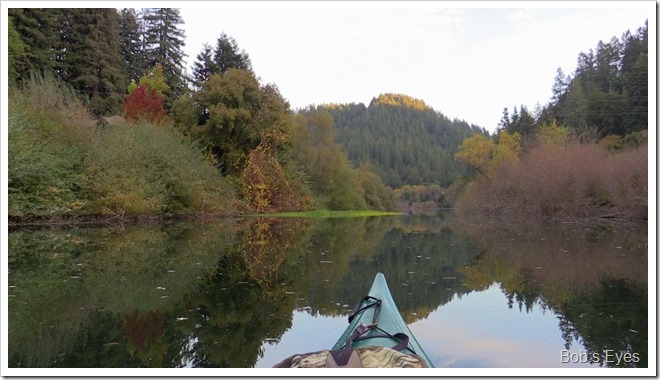 We passed an old friend at it's roost spot. I bet I've taken a hundred or more pictures of this old guy through the years.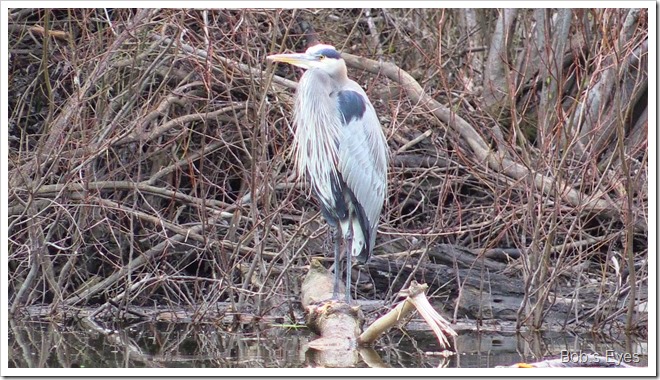 As we approached the boat ramp, the mallards came back over to visit us.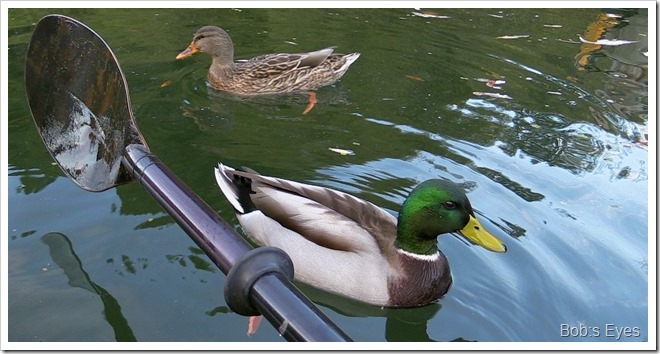 That was a real nice lazy paddle down and back. We loaded our boats and went on home and that was my day.
(Visited 119 times, 1 visits today)