Tuesday July 13, 2015 Jenner CA.
The wind was already up when I arrived at Jenner this morning. I put my boat in the water and headed up the river slowly, stopping often.
I went by this great white egret resting on this log pile just above Penny Island.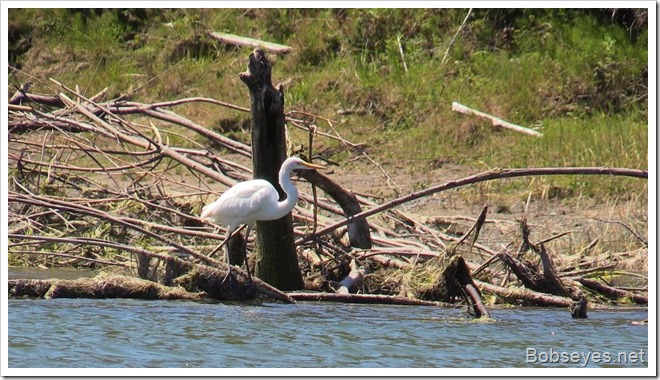 I always stop here if the wind is blowing too much. I stopped and was getting some napping in.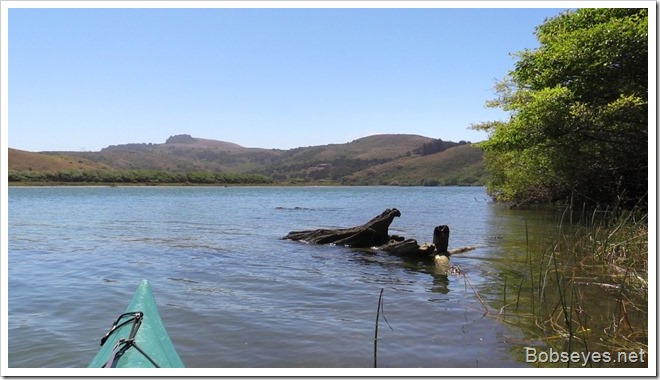 Steve shows up
I saw Steve arrive, so I waited for him to catch up. I was heading back down the river when he caught up with me.
When he caught up with me we headed back up the river to the Muskrat area going by this area which I call Eagle's landing.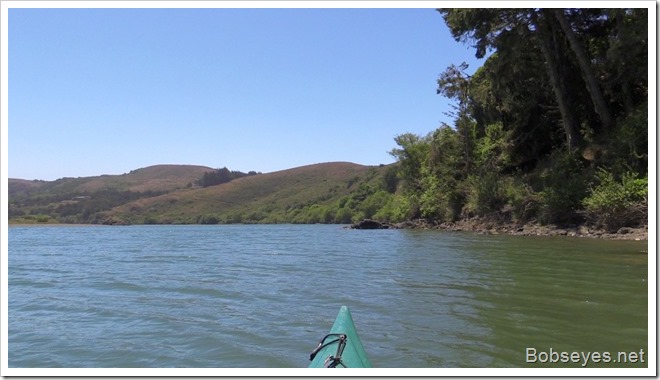 White pelicans
There were some pelicans resting across the river from us by Paddy's rock.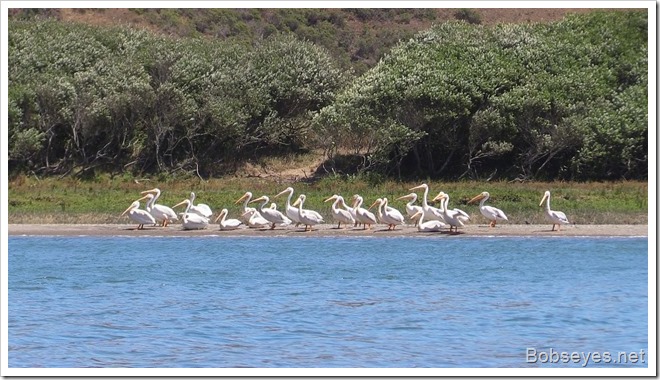 Too much wind at Muskrat
We made it up to the muskrat area, but the wind was blowing into that area so we didn't stay long. We turned back down the river looking for places out of the wind as it was blowing fairly good by now.
We stopped by these redwood logs just ahead as the wind doesn't blow too hard in this area.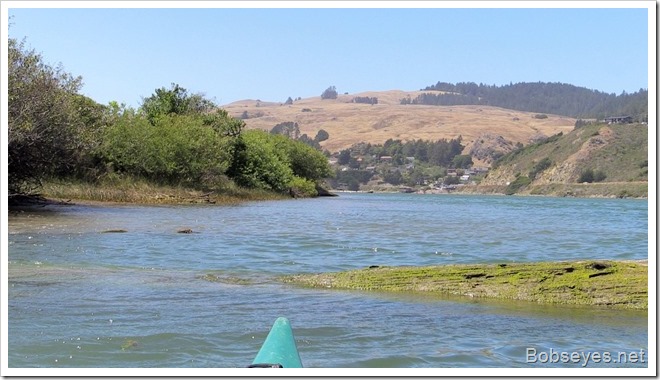 As we pulled up to this redwood log down the river a bit further, this great blue heron was staying out of the wind using the log for cover.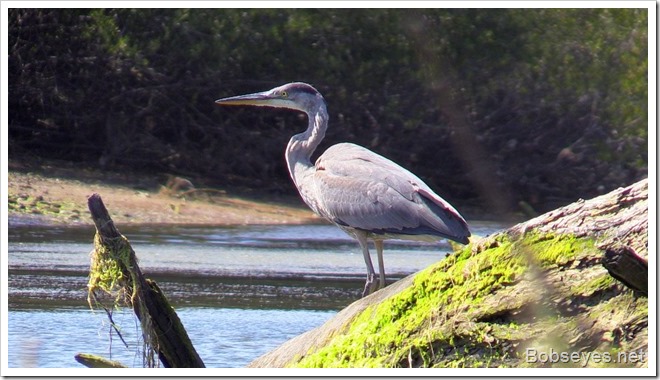 These white pelicans were getting some rest on the upper end of Penny Island.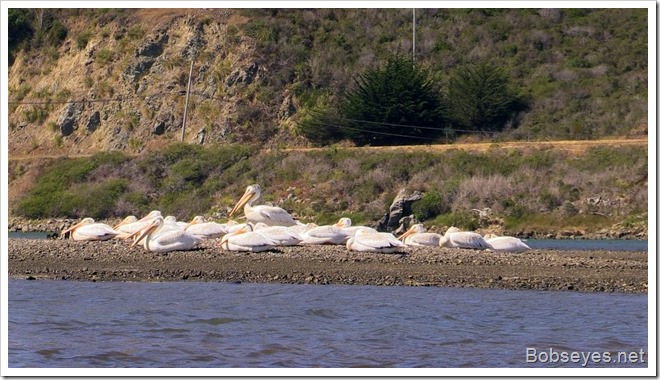 No easy landing at low tide
We were going to go for a walk on Penny Island, but the tide was out and there was no easy way to get to shore without getting wet, so we abandoned that idea. Here's Steve coming around the end of Penny Island after looking for a place to land and giving up on the idea.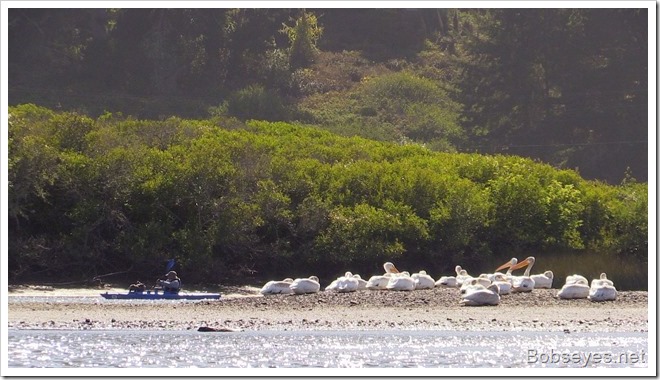 It was way to windy down towards the river's mouth area so we decided not to go down there and went on in for the day and went on home, sometime just before five PM I think it was.
Working on the old van
I puttered around the yard and did little things that needed done to the van before I install the new radiator. I got done most of what I need to do and am now close to being ready to install the new radiator. I was also figuring out where and how to install some new LED backup lights in my rear bumper which should allow me to see better backing up and help me judge distance better in the dark, I hope.
That pretty much wraps up another day.
(Visited 122 times, 1 visits today)