Wednesday March 18, 2015 Guerneville CA.
Today was to be a shopping day, so I headed to the shopping centers around 10:30 this morning. It's not something I like to do, but it has to be done if I want to eat. The shopping went ok and I was home by about two PM.
Once I got all the goodies put away, I was thinking I might go for an afternoon kayak, but while I was sitting out in the yard puttering around a bit, it was so nice, I decided to stay home and do some more work and just enjoy the nice day out in the sunshine.
While walking around the yard, I noticed my cherry trees were starting to bloom and looking good.
This was my view of the back yard. Lots of my fruit trees are blooming. I have cherries, prunes, plums and peaches blooming in this picture. The grass is nice and green and growing good too.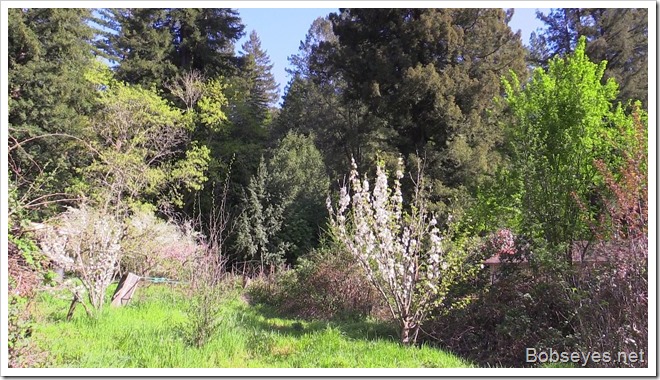 My California poppies are just barely starting to bloom. . Here's a nice looking poppy, one of the first this season.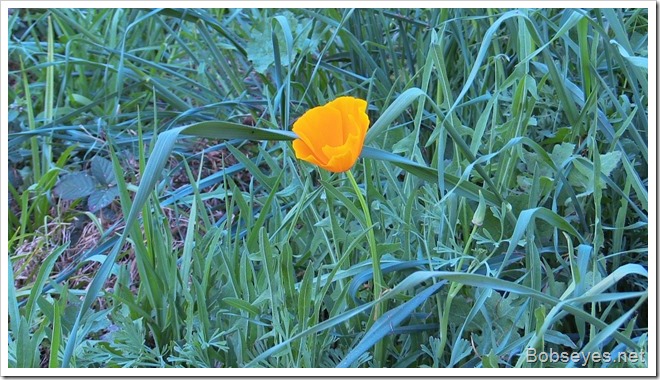 I have some more cherry trees in the front yard too and this is what they look like right now, blooming away. A big redwood tree is in the background.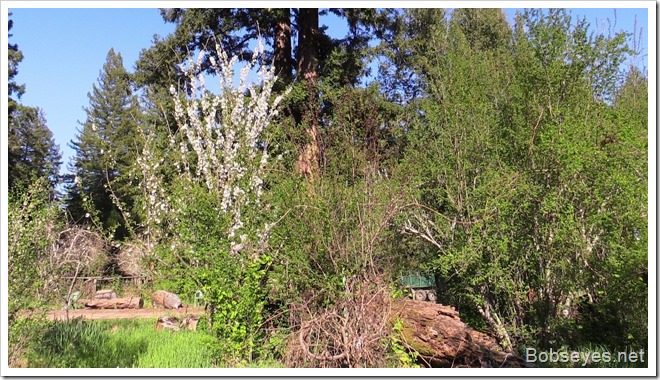 The blossoms are nice and full and big and I hope they turn into some nice cherries.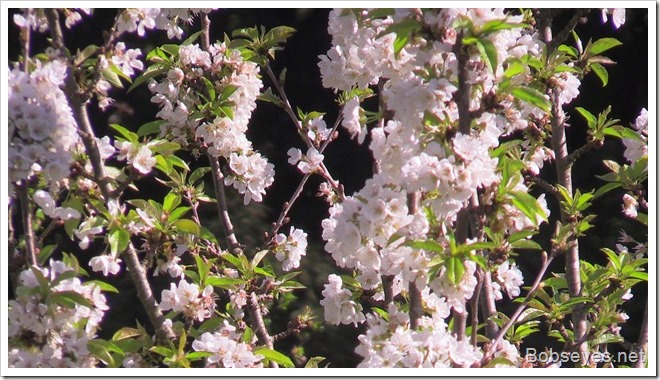 These blossoms are on some cherry trees I planted last year and are looking good.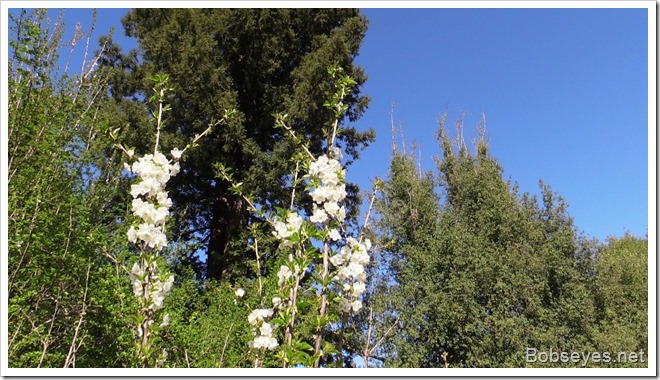 I picture a bunch of cherries when I see these nice big blooms. Yummmm.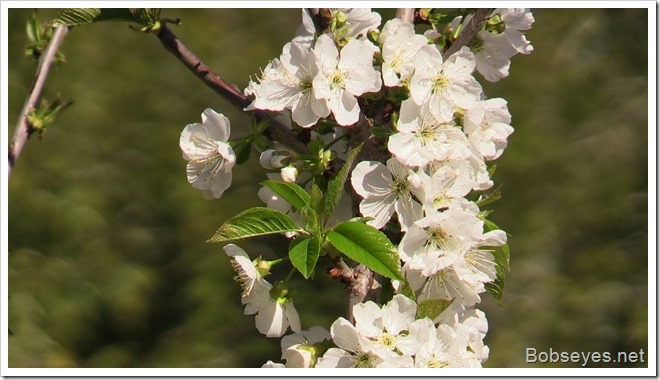 I sat here behind the new well for quite a spell this afternoon. I have most of the well site cleaned up, except for the part off to the right which I'm waiting for it to dry up a bit before cleaning up that part.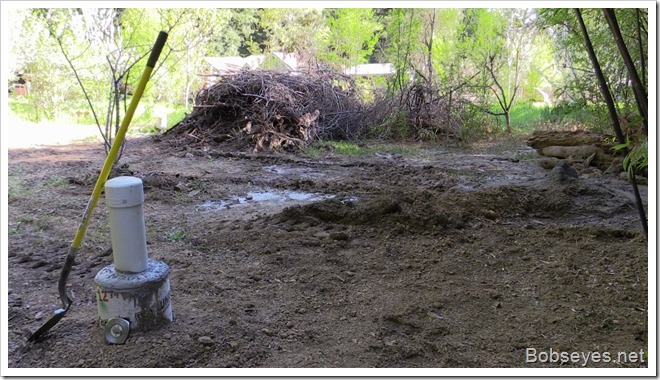 This was my view of the redwood forest from my well sitting area where I spent most of the rest of the day until the sun went down.
Sometimes it's just nice to sit in ones own yard enjoying the day instead of going somewhere else to do it. :O)
(Visited 128 times, 1 visits today)