Thursday August 18, 2016 Guerneville CA.
Wednesday August 17
Tired out
I was just too tuckered out to do a blog yesterday and went to bed early. But I did go to Jenner for a yak and had a nice day down there.
Here's a photo of a great blue heron with the river's open mouth in the background.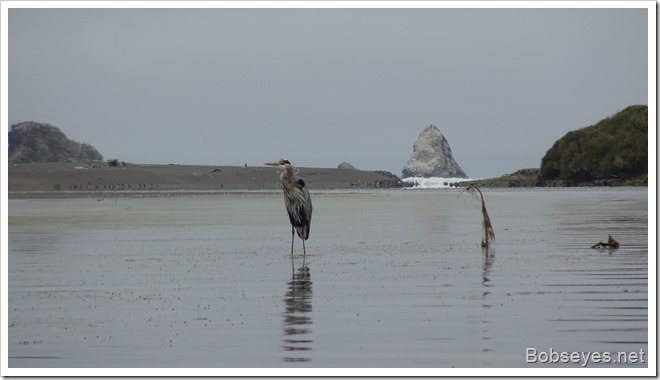 Like I said, nice day.
Thursday August 18
Van parts shopping
Today I needed to go to Santa Rosa to get some more auto parts for the van engine conversion project, so I went there first thing in the morning, around ten thirty. :O)
I drove on down to Smothers Parts store. My usual contact Cindy was out for an appointment so anther gentleman helped me out. I picked up some longer spark plug wires, an oil dip stick and some spark plug wire clips. We also checked out air filters and I ordered something that I think will work.
Nap time
I went on home for a short nap.
I did get some work done despite my mood
I wasn't in much of a mood to work on the van project, but it needs to get done so I can get out on a trip, so I puttered at it figuring getting a little done is better than getting nothing done.
I got out all my wiring stuff and started to tackle the wiring harness. I took it all apart and removed a few non needed wires and looked for all the places that had splices. I took all the old splices apart and plan to redo all of them with crimps and solder so I know they are all good and will stay good.
Here's the van with most of my wire stuff out and just getting ready to tackle the mess of wires on the engine. Just getting all the right tools and supplies together is a chore in itself.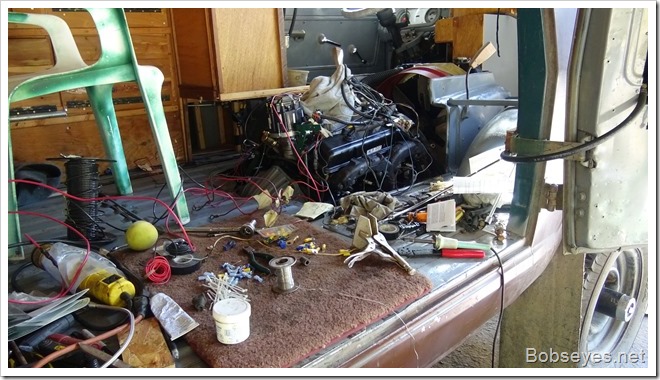 Shaping up although it may not look like it
After working on the wires for a bit, mostly the red ones, things are starting to shape up, but still need a lot of work. I needed some more heat shrink tubing to do a good job, so I put that job aside for now. It still looks like a mess of wires, eh.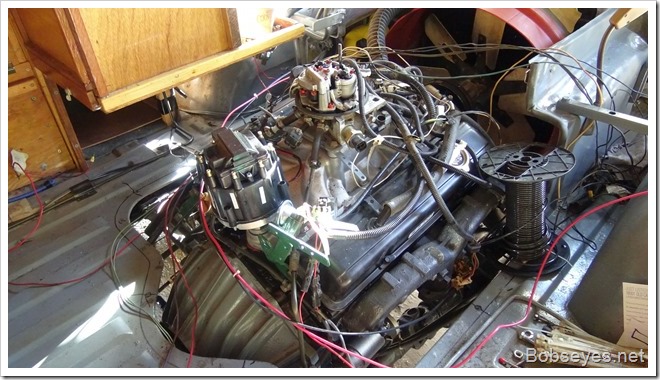 Spark plug wires
I installed the spark plug wires that I got today. This is an interesting process. You don't really know which wire goes to which plug as they are different lengths and no directions. I do know which wire goes to each plug, but not which length goes to each plug, so I found if I just put them on and then take some time and readjust them until things look as neat as they can. This picture is of my first install, so I hope to improve on it some and I do have little clips to hold them together to make it neat, I hope.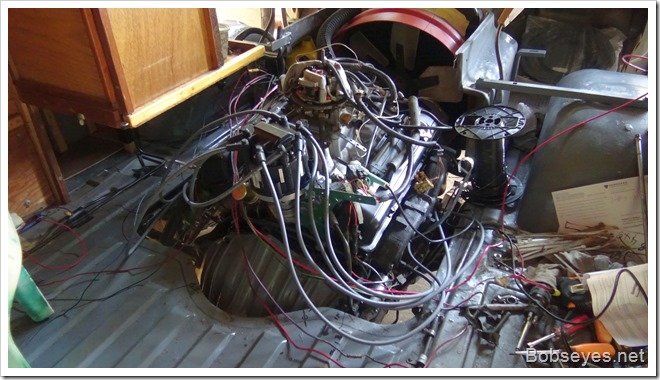 Basically, I found running the plug wires down the back of the engine and under the exhaust manifolds should work out better than trying to go over the tops of the manifolds, as over the tops it would be hard to keep the wires off the hot manifolds with the engine compartment cover installed.
The rest of the day I spent sitting around and studying what and how I need to accomplish things to finish this job off.
Digging potatoes
Just before dark I decided I needed some potatoes so I dug up these guys in my potato patch.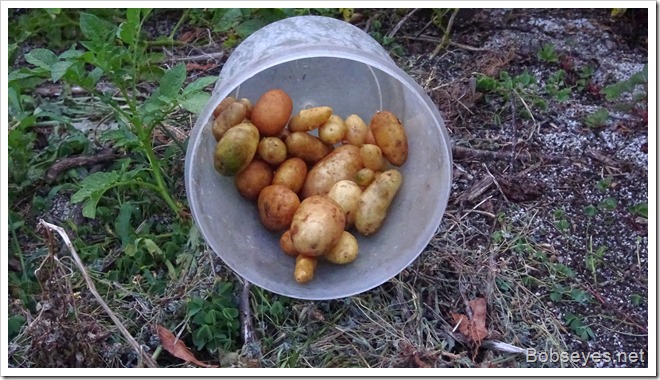 That was my day.
(Visited 138 times, 1 visits today)