Wednesday November 23, 2016 Jenner CA.
Nice day for a paddle
I arrived about noon today at the Jenner boat ramp and put my boat in the water. The wind was up a little as I paddled across to Penny Island and decided to head on down towards the river's mouth area. I could see some coots just ahead.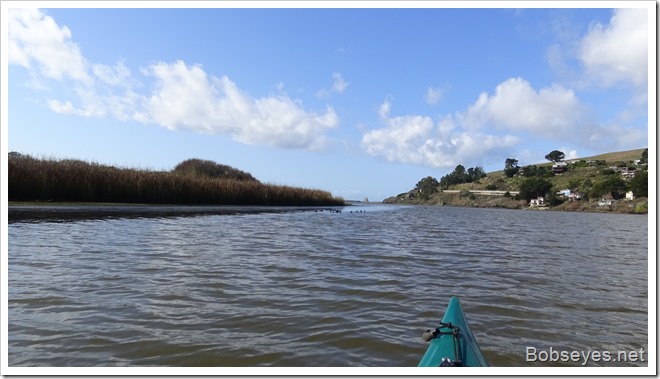 They moved off to deeper water and let me pass.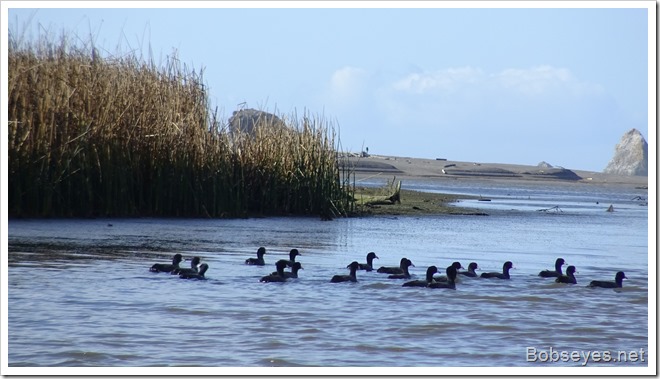 And I paddled by this great blue heron fishing along the shoreline. it squawked and took off.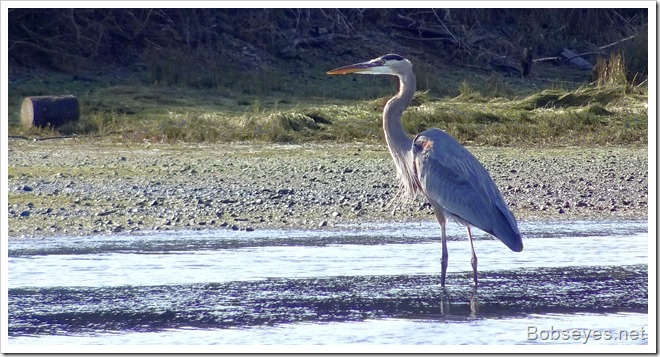 These grebe are back for the winter. Every year there numbers seem to be increasing.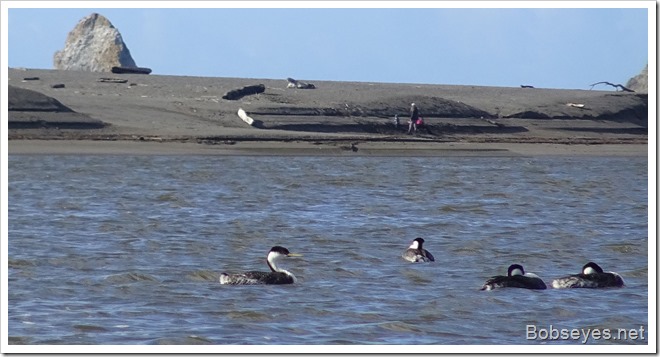 Low tide at the open river's mouth
I paddled on down to the open river's mouth. It was low tide so I didn't get too close as to stay out of the outgoing current. Lots of birds were in the area, mostly seagulls with some brown pelicans.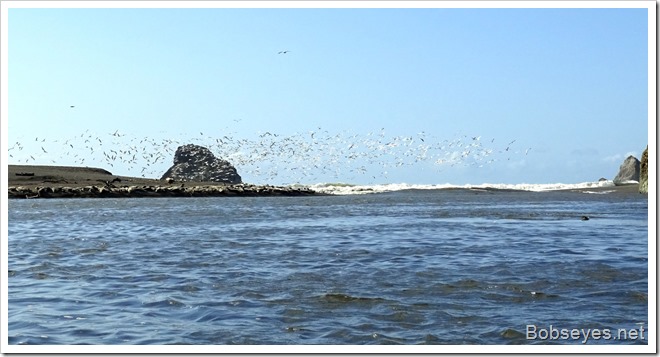 I didn't stay long and started back along the shoreline going by these birds.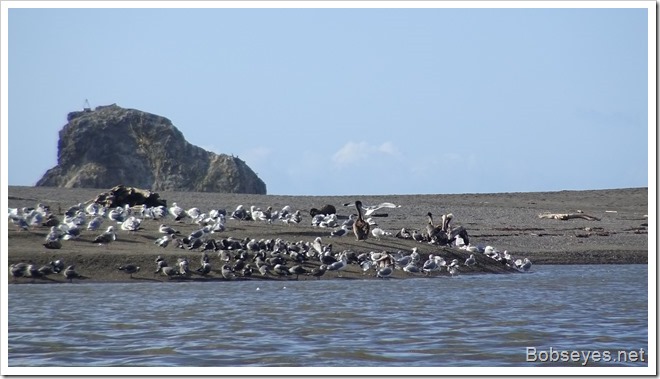 And these birds.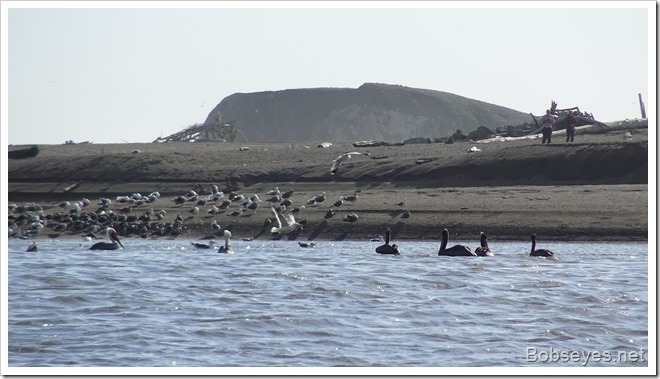 I paddled up the island's back channel and was coming out the channels top end here.
I paddled by this great white egret fishing along the shore. It took off squawking.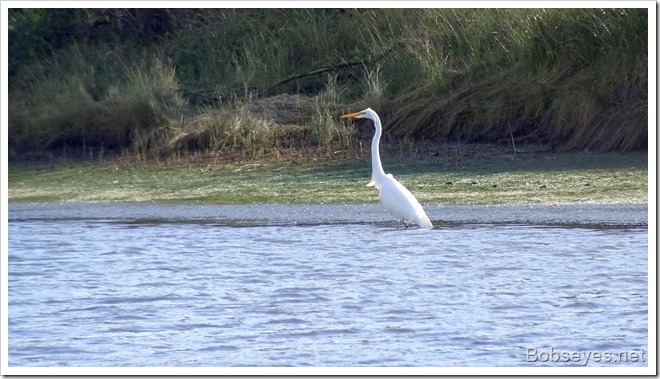 Nice place to go to shore
I put in at this spot I call Eagle's Landing where I sat around on the shoreline for a bit.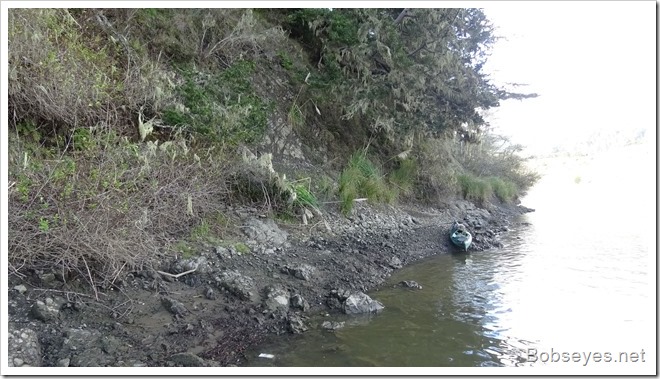 A walk along the river
I also walked along the trail that goes down along the river which went through here. It's called Poison Oak Alley Trail for good reason.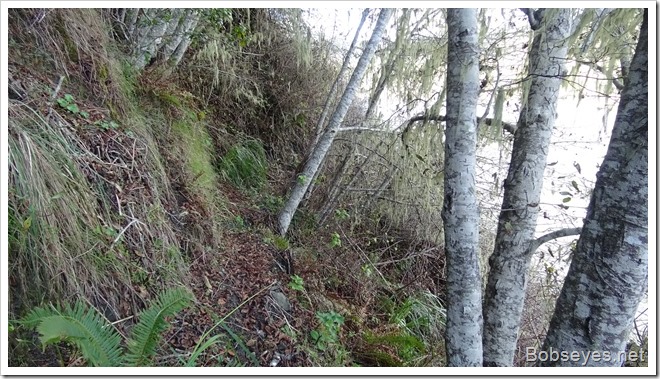 I didn't go very far down the trail and mostly spent my time on the shore by my boat just enjoying the day.
Headed on in for the day
Eventually I headed on down the river and was headed to the boat ramp when I went by the big tree on Penny Island. The sun was almost down.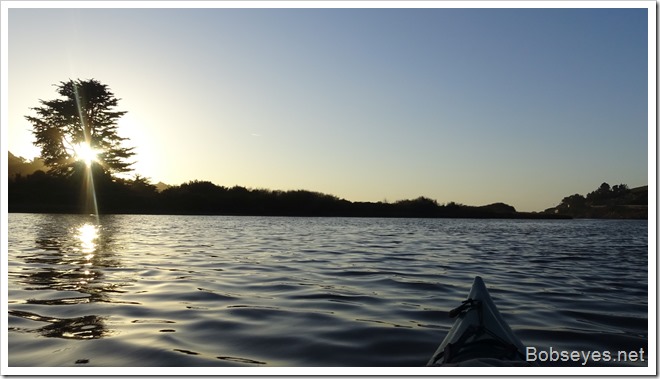 I pulled onto the boat ramp and loaded my boat on the car and went on home.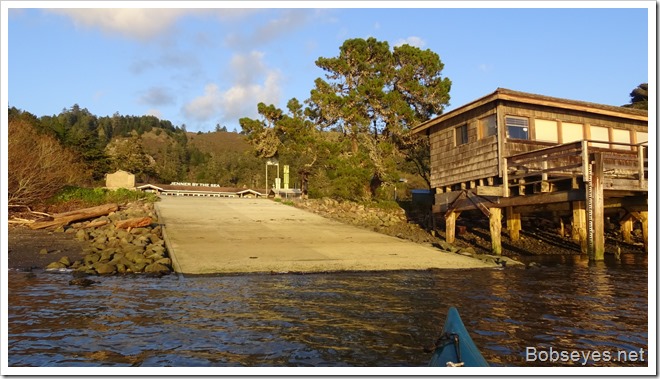 It was almost dark when I pulled into my house so that was my day.
(Visited 171 times, 1 visits today)