Saturday May 21, 2016 Guerneville CA.
It's was raining
It was raining off and on when I got it going this morning. I got up and had a cup of coffee and just couldn't get it going so went back to bed and spent the day inside doing mostly nothing once I got up again.
They were having some kind of big bicycle thing in our area today, so it was best to just stay home and let them do their thing.
The big tree needed cutting up
I wanted to cut some more on the big tree that fell across my fence the other day, but I just couldn't get it going until about five PM.
I was just getting started when I my brother Tom came by and offered to let me use his smaller chain saw to cut up the smaller parts of the tree, so I finally got started on it and the little saw was a big help.
I had got it cut up this far the other day, but most of the tree was still in the pile of brush.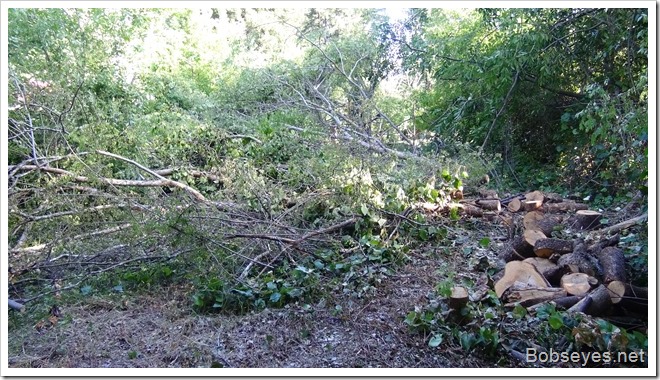 After cutting on it for a couple of hours, it still didn't look too much different.
But I did get a lot of it cut up.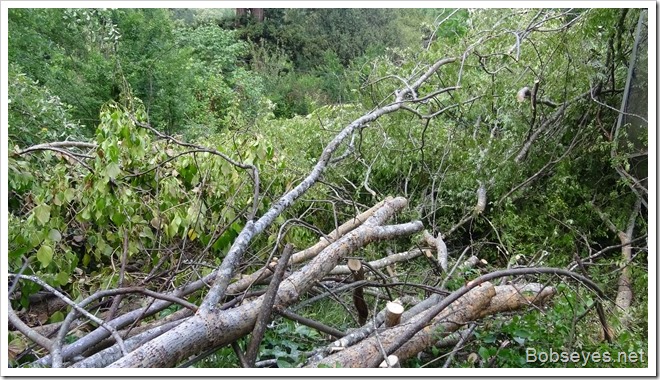 I decided not to over do it and stopped after a couple hours and just puttered around the yard until dark.
And that was my day.