Sunday December 20, 2015 Jenner CA.
It's raining
I could hear the rain coming down this morning and it was still coming down as I got it going. It looked like it was going to rain most of the day, but there was a little break showing just after noon by the weather guys.
I decided to take a ride down along the river to Jenner and maybe I'd get lucky. If not, it would just be a nice ride checking out the river.
Jenner
It was raining as I drove into the town of Jenner, so I continued on to the overlook down by the river's mouth. It was raining hard enough as I pulled into that spot that the camera would get wet if I went outside, so I took this picture of the open mouth looking out into the ocean from my car.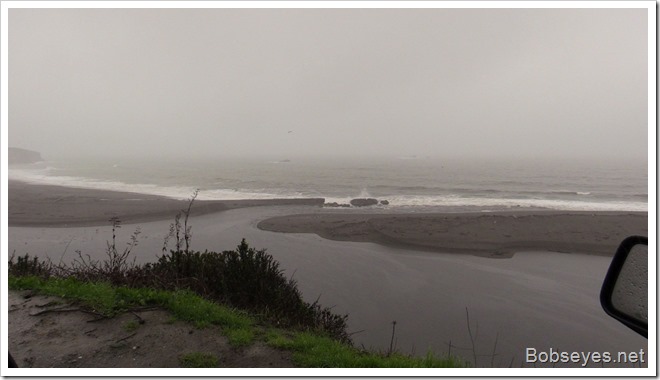 From there I drove back to the Jenner boat ramp which looked like this, a bit on the wet side.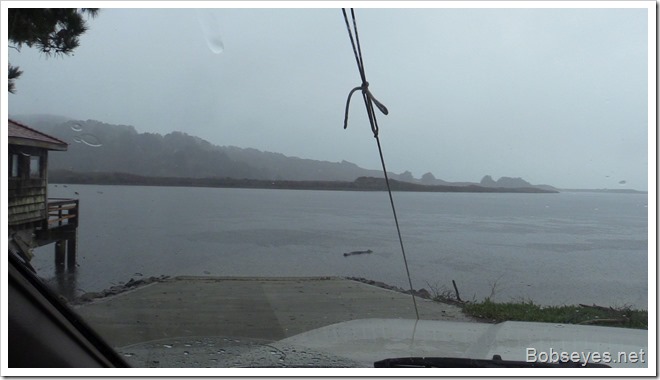 Duck type day
It looked like it was going to be a duck type day with lots of big rain drops.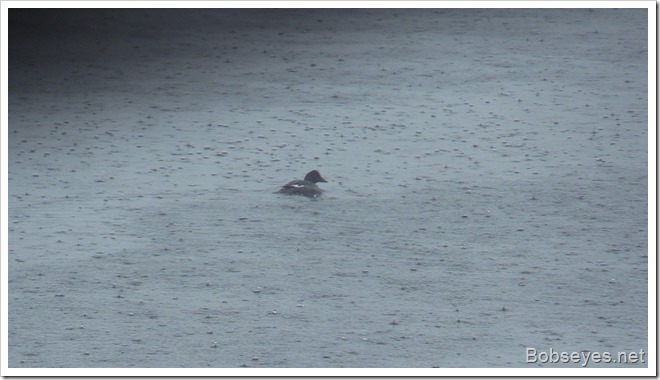 Ride to the Pomo Campground
With all the water coming down, it looked like I wasn't going to be doing any kayaking, so I decided to take a little ride to a place near Willow Creek which is called Pomo Campground, up a narrow little road along the creek. The creek is a couple miles above Jenner on the river.
I traveled up this road for about four miles headed to the campground.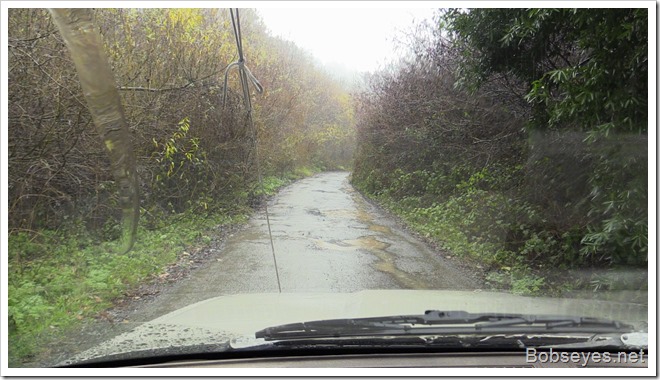 This old barn looks like it has been standing around here for a long time. This is state park land so it isn't used any more and it just stands there slowly falling down. It used to be used for sheep.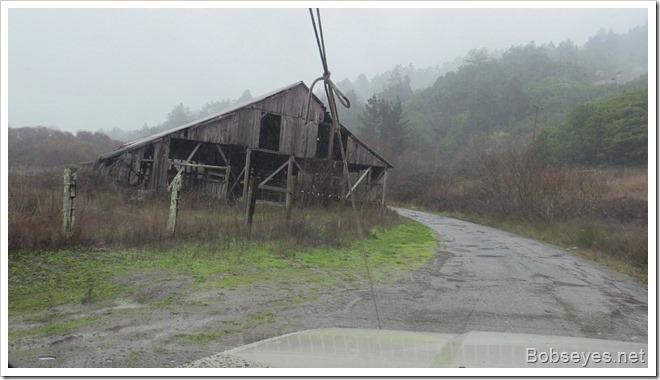 Campground closed
I was almost to the campground when I ran into this gate closing the campground, so I had to turn around and head back.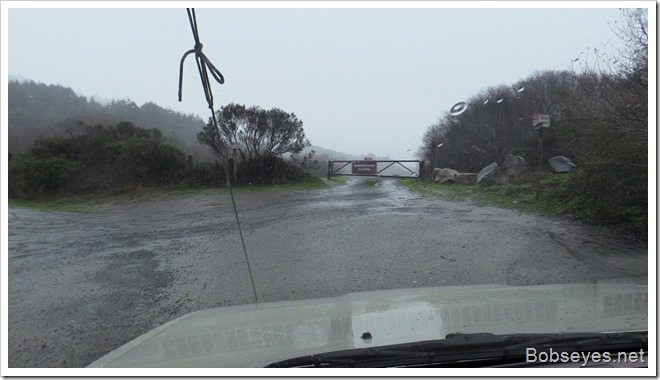 Checking out the Monte Rio boat ramp
Back at Monte Rio, I checked the boat ramp. Already the river is getting muddy since I was here yesterday and starting to rise. See the ducks at the bottom of the ramp?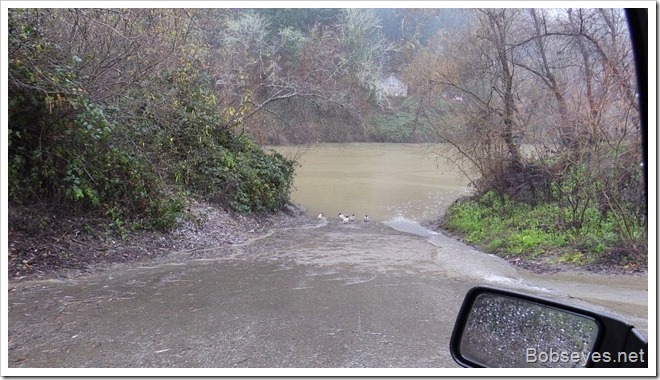 Yes, it's a duck day as it's still raining and there were no fishermen out today.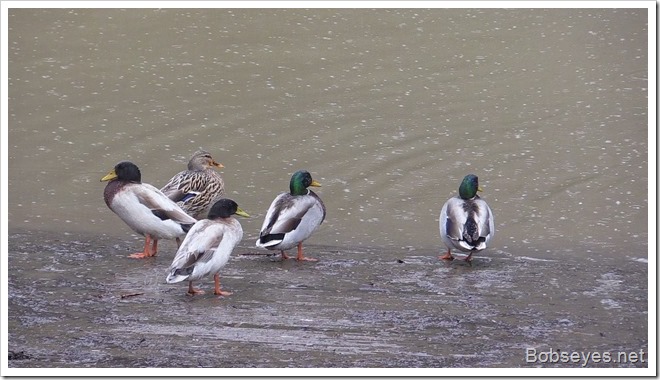 From there I drove on home and stayed in the house the rest of the day, just taking it easy. And that was my day.
(Visited 122 times, 1 visits today)